Behind the Bar: Should inmates get minimum wage? Plus plans to address learning loss, an esports commission and Carson City Restaurant Spotlight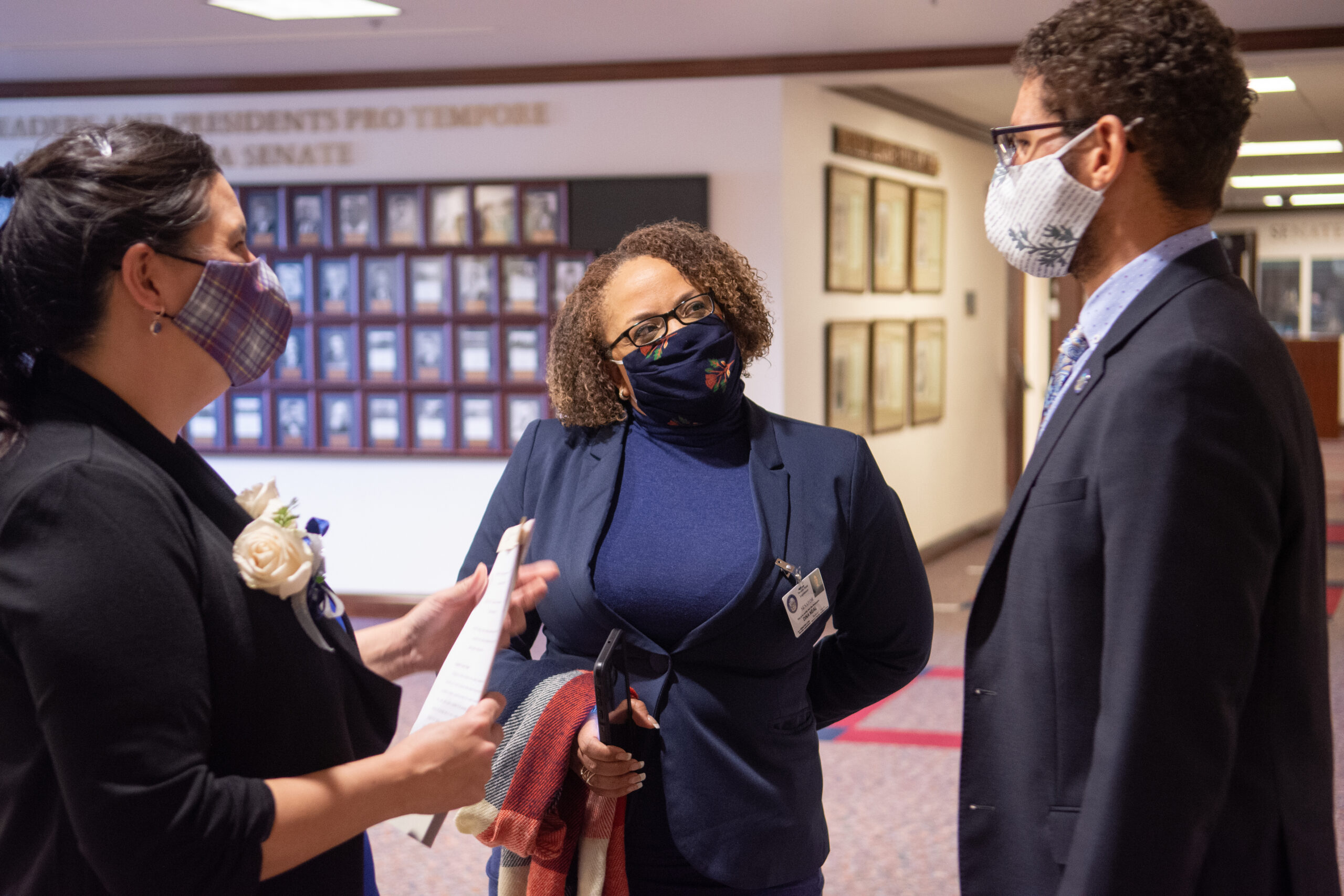 Behind the Bar is The Nevada Independent's newsletter devoted to comprehensive and accessible coverage of the 2021 Legislature.
In this edition: Can either Assemblywoman Annie Black or a federal lawsuit open the Legislature to the public? Plus, details on a bill to pay inmates the minimum wage, a proposed esports commission and legislative Democrats' plan to offset educational losses during a year of COVID. Carson City Restaurant Spotlight makes a triumphant return.
Check this link to manage your newsletter subscriptions. The newsletter is published on Mondays and Thursdays.
I want to hear from you! Questions, comments, observations, jokes, what you think we should be covering or paying attention to. Email me at [email protected]
---
The effort to reopen the doors of the Legislature to the public has finally moved beyond rhetoric and press releases.
After giving a floor speech denouncing the continued closure of the building on Tuesday, Assemblywoman Annie Black (R-Mesquite) made a motion on the Assembly floor to "open the Legislative Building under the same safety procedures of Walmart, bars, casinos and other businesses."
After a short recess to discuss legislative rules, the motion wasn't recognized — the motion came under the wrong order of business ("Remarks from the Floor" and not "Motions, Resolutions and Notices"). Speaker Pro Tempore Steve Yeager (D-Las Vegas) told my colleague Michelle Rindels after the session on Tuesday that it was an "inappropriate motion."
Black nonetheless wrote in her newsletter that she plans to bring up similar motions during floor sessions. But Black — a freshman in the minority party who opted to not join the Assembly Republican Caucus — has relatively few cards to play under Assembly procedural rules.
In essence, there's no realistic pathway for a motion like the one Black brought to pass unless she's able to get the support of a majority of the Assembly — an impossible task in the Democratic-controlled body. If she's able to get her procedural ducks in a row, make the motion at the right time and is recognized by the Assembly speaker, Black could in theory force a roll call vote related to the building's closure.
Such a vote would likely be on a motion to table Black's initial motion, so not a direct vote on opening the building. It'd also default to a voice vote, but she'd need support from only two colleagues to force a roll call vote (fellow Republicans Jim Wheeler (R-Minden) and John Ellison (R-Elko) spoke in favor of her motion on Tuesday).
Even if all the pieces fall into place and a roll call vote is taken, any victory would be symbolic — I don't think any Assembly Democrats would publicly move away from leadership's position that a limited reopening should come in mid-April, after building staff are fully vaccinated.
Outside of that fight, there have also been more developments in the legal effort to open up the Legislative Building. The federal lawsuit filed by four conservative lobbyists last month has now been appealed to the 9th Circuit Court of Appeals, after the case was not granted an expedited briefing schedule by Judge Miranda Du.
Du issued a minute order (essentially a judge's abbreviated decision that's less formal than a written order) stating that the plaintiffs failed to request expedited briefing in their motion and "did not otherwise establish they are entitled to an expedited briefing schedule."
The plaintiffs appealed that minute order to the 9th Circuit on Tuesday (you can read a copy of the filing here). It largely recaps arguments from the initial filing, and says that Du's order on the expedited briefing schedule is inaccurate because the lawsuit was filed as an emergency motion and because there are only 90 or so days left in the legislative session.
A 9th Circuit clerk's order (also filed on Wednesday) stated that the appeals court "may lack jurisdiction over this appeal" because the minute order filed by Du "does not appear to be a final or appealable order." It ordered plaintiffs to either voluntarily dismiss the appeal or to show cause as to "why it should not be dismissed for lack of jurisdiction" sometime before March 8.
I'm not an attorney, and I haven't owned a Magic 8 Ball since I was 9, so I'm hesitant to predict what the future might hold in terms of the timeline for re-opening the Legislative Building.
But I think actually kicking off the vaccinations for building staff, legislators and press last week (plus the mid-April tentative date for a limited re-opening) helps quell at least some of the concerns that I've seen and heard expressed about the plan, or lack thereof, to safely open the building while still protecting staff.
Addendum: This is the tenth edition of the newsletter that we've published, and we're hovering around the 900-subscriber milestone. Thank you to everyone who continues to subscribe and read this newsletter every week. It's listed at the top every week, but if you have any feedback or things you would like to see, please send me an email at [email protected].
— Riley Snyder
---
Should inmates get paid minimum wage?
In December 2015, Darrell White fractured a finger bone while on the job as a firefighter for the state Division of Forestry, leaving him temporarily disabled for 144 days.
White filed a worker's compensation claim, but there was a problem: His job came through an inmate work program hosted by the Nevada Department of Corrections, and his worker's compensation amount was tied to the miniscule wage ($18 to $22 a month, or $0.50 a day) paid to inmate workers in the state.
White lost a court case in 2019 challenging his worker's compensation amount, but the issue of state correctional institutions paying inmates subminimum wage has drawn national attention.
It's why Sen. Dina Neal (D-Las Vegas) is sponsoring SB140, a bill that would require the Nevada Department of Corrections to pay inmate workers a salary equal to the state's minimum wage, and change deduction programs to ensure that more dollars are given to inmates once released from prison. The bill was introduced last week and is scheduled for a hearing on Wednesday.
In an interview, Neal said that paying inmates less than the minimum wage was a counterintuitive policy — the state already pays millions of dollars to prepare and support inmates for reentry into society, but once released, inmates (especially those who previously worked for in a skilled industry) have to essentially start from scratch because their previous jobs in a prison industry paid so little.
"It doesn't make sense to push them out onto welfare, when they've worked for a private corporation inside the prison," she said in an interview on Monday.
Nevada inmates work in both "regular jobs" and in "correctional industries," which covers a wide variety of programs including sewing clothes, welding, horse raising, printing, sorting hangers and auto restoration. The state's correctional industry program is called "Silver State Industries" and employs around 4 percent of the state prison population at any given time, or about 400 to 600 individuals.
Inmates employed in Silver State Industries can make anywhere from $0.25 to $5.15 an hour, according to a 2017 survey of inmate wages by Prison Policy Initiative.
The legislation would also eliminate all deductions currently taken out of incarcerated worker salaries, save for those required for familial support or restitution for victims. Any wages left over after those deductions would be placed in the newly-created "Offenders' Release Fund," which would house inmate income and distribute aggregate wages to inmates once released from prison.
Inmates employed through Silver State Industries remit a significant portion of their wages — nearly a quarter go to room and board, 5 percent goes to a statewide account to compensate victims of crime, and another 5 percent goes to a fund for capital projects to "house new or expanded Prison Industry programs."
Neal said she expects pushback from the state Department of Corrections, as the remitted inmate wages help with the agency's usual budget woes. The agency filed a fiscal note on the bill, saying it would require the agency to "significantly" increase pay to inmates, and that another portion of state law prohibits inmates from entering into normal employment contracts with the state prison system.
But Neal said the current system was too reminiscent of convict leasing — a post-slavery practice of forcing mostly-Black prisoners to work on railways, mines or plantations for no wages.
"Now, whether or not the bill gets passed out of committee. I mean, at least I have a hearing to discuss what I think is a legitimate issue on how we are not really serving (inmates)," she said.
— Riley Snyder
Getting Nevada's students back on track
The pandemic and the move to virtual learning over the past year has led to an ongoing academic achievement gap that Democratic lawmakers hope to address through an education policy aimed at at-risk students.
Legislators unveiled details of the policy proposal, which will provide school districts with funding for summer school programs and other resources, during a virtual press conference on Wednesday afternoon.
"Learning loss because of the pandemic is a crisis that threatens to set many of our kids back with the potential of leaving behind a widened achievement gap," Sen. Marilyn Dondero Loop (D-Las Vegas) said. "If we don't work now to correct it, it will have implications for their educational development for years to come."
Under the "Back on Track Act," school districts would:
Create a learning loss prevention plan reviewed and approved by the Nevada Department of Education.
Set up virtual or in-person summer programs for students pre-K through 12th grade
Receive funding to provide educators and support staff, including mental health professionals, with supplemental pay.
Offer transportation and meal services for students in need.
To fund the program, lawmakers are banking on federal aid that the state would receive as part of the $1.9 trillion federal stimulus package under consideration in the Senate. Parents will not pay any additional costs for the program, lawmakers said.
Tameka Henry, the mother of two children attending schools in the Las Vegas area, said that her children have struggled with their studies and mental health throughout the pandemic.
"We cannot afford to leave one child behind," Henry said. "Parents should have the options at their disposal, as these summer schools, and other resources, especially counselors, and those dealing with our children's mental health. These should be free options that will help get us back on track."
— Tabitha Mueller
Could video games be Nevada's latest pillar of economic development?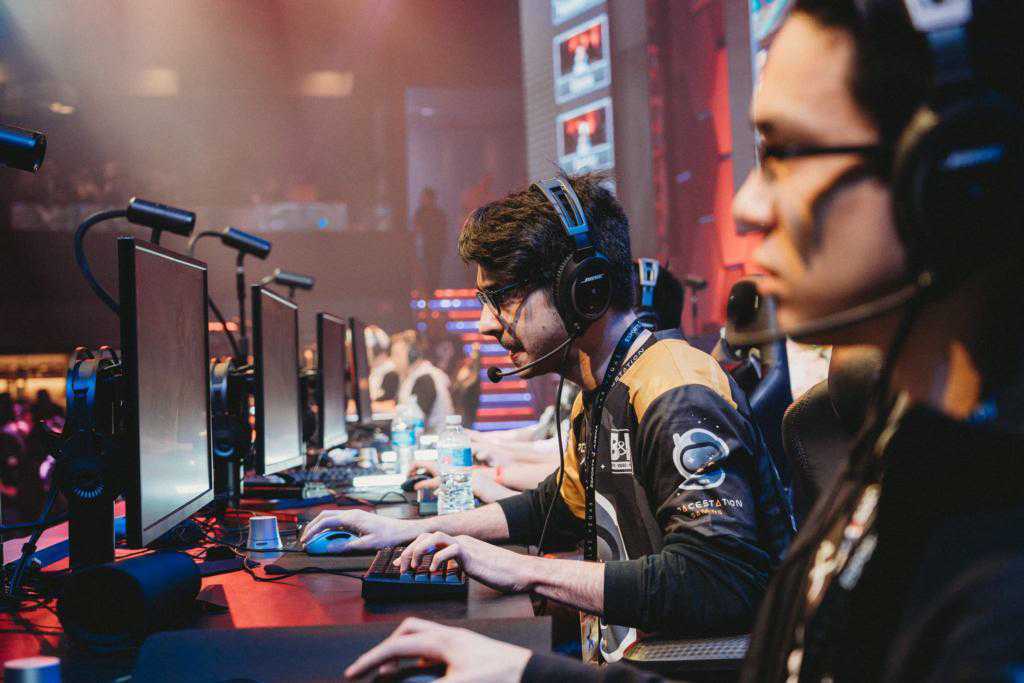 Sen. Ben Kieckhefer (R-Reno) has denied to this newsletter that he's a gamer in real life.
But that's not stopping the lawmaker from banking on large-scale "Fortnite" and "League of Legends" tournaments as a brave new world in Nevada economic development.
Kieckhefer's bill, SB165, dropped Tuesday and would create a three-member Nevada Esports Commission. Duties would be something similar to those of the Nevada Athletic Commission that regulates boxing — Esports regulators would register events with purses larger than $1,000, enforce integrity of video game tournaments and even set drug-testing requirements for players.
It's not a new idea for Nevada to explore the professional gaming realm. In 2016, then-Gov. Brian Sandoval entertained the idea and heard from professional "cyberathletes" during a meeting of his Nevada Gaming Policy Committee.
Kieckhefer said it may have been premature five years ago, but since then, Las Vegas has unveiled venues including the Hyperx Esports Arena. It's a 30,000-foot, self-described "gamer's paradise" at the Luxor complete with a "gamer-inspired" menu heavy on Red Bull cocktails to fuel those all-night LAN parties.
"They fill stadiums all over the world ... for big tournaments of $20, $30 million. So the prospect of bringing these types of events to Las Vegas, I think, is a no-brainer," Kieckhefer said. "Couple that with, sort of, the fact that a lot of these participants and fans are in their 20s — it's an opportunity to bring a young new audience to Las Vegas."
— Michelle Rindels
Carson City Restaurant Spotlight: Poké Beach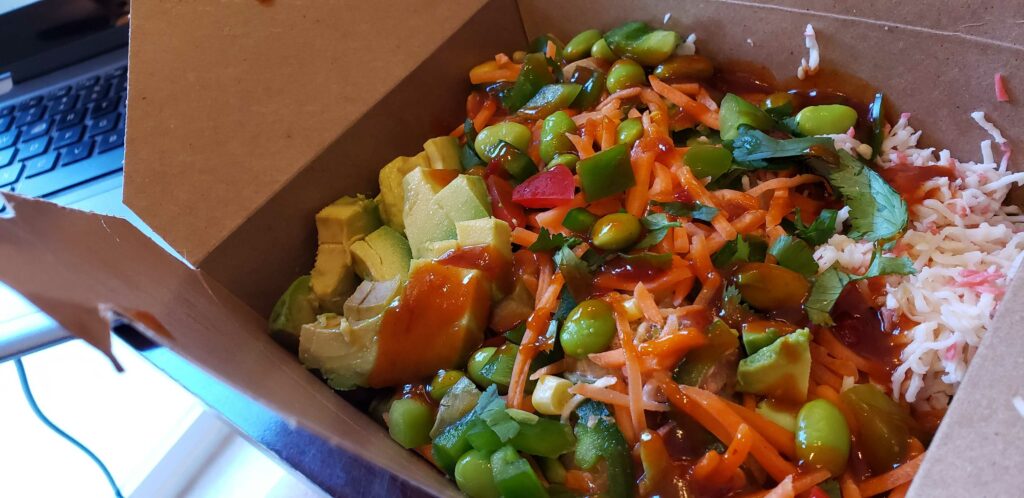 Trying poke (pronounce poh-kay) was a bit of a last food frontier for me — I have some lingering fish-hesitance from my childhood.
But since trying Poké Beach a few Nevada Days ago, I've been absolutely hooked on this place and the Hawaiian-inspired dish as a whole.
Think of it as deconstructed sushi, with all sorts of tasty fresh seafood heaped on a base of rice and topped with an abundance of veggies and sauces. What you lose in perfect sushi roll presentation, you gain in quantity, speed, and portability.
One of my favorite lunches is a Lava Bowl with half rice, half Fritos as a base, plus mango, jalapeño, avocado and a generous supply of sriracha. It'll set you back $12 to $14, but it'll power you through hours of afternoon committees and spare you both a carb coma and fried-food guilt.
Place your order at (775) 434-7066, get their app or order from the site at www.thepokebeach.com. The restaurant is located at 1442 E. Williams St. #2 in Carson City.
Have a restaurant suggestion for the Spotlight? Tell me at [email protected]. FYI: We're not accepting free food in order to preserve the integrity of the reviews.
---
What we're reading
Storey County and the county water district are not so keen on the idea of letting a major tech company form their own separate autonomous governing structure, Daniel Rothberg reports.
Details on the effort to create the first statewide human trafficking task force, via Sean Golonka.
Another excellent installment of our Freshman Orientation profiles takes a look at Democratic Assemblywoman Natha Anderson, Michelle Rindels reports.
There are a handful of people in Nevada public life who you can read a quote from and hear it exactly in their voice. Legislative Counsel Bureau General Counsel Kevin Powers, who argued for the Legislature in the Opportunity Scholarship program lawsuit oral arguments, is one of those people (via Jazmin Orozco Rodriguez).
Real estate, home builders and developers were the largest overall donors to lawmakers in the 2020 election cycle, Jacob Solis reports.
A hearing on a bill from the state Division of Water Resources to limit judicial review on decisions made by the state's top water official almost (I'm so sorry for this) drowned in opposition (Nevada Current).
Nevada Department of Wildlife vs. Pete Goicoechea vs. the Center for Biological Diversity (Nevada Current)
Details on the bill to count house arrest toward times served (Las Vegas Review-Journal)
"Washoe ZIP codes with the highest infection rates have a higher proportion of lower-income residents and a larger share of minorities — Hispanics in particular." (Reno Gazette-Journal)
UPCOMING DEADLINES
Days to take action on Initiative Petitions before they go to the 2022 ballot: 8 (March 12, 2021)
Days Until Legislator Bill Introduction Deadline: 11 (March 15, 2021)
Days Until Sine Die: 88 (May 31, 2021)
IndyFest is proudly sponsored by:
Comment Policy (updated 4/20/2021): Please keep your comments civil. We reserve the right to delete comments or ban users who engage in personal attacks, use an excess of profanity, make verifiably false statements or are otherwise nasty. Comments that contain links must be approved by admin.