Wingfield Park in Downtown Reno along the Truckee River on Saturday, May 9, 2020. (David Calvert/The Nevada Independent)
Election Preview: Librarian Rudy Leon seeking to oust incumbent Oscar Delgado in Reno Council's Ward 3 seat
October 10th, 2020 - 2:00am
As Election Day approaches, candidates in four nonpartisan Reno City Council races are squaring off in an election that will shape how the city navigates the devastation the pandemic has brought on local revenue, a housing crunch spurred by a burgeoning population, and calls for racial justice reform amid nationwide protests against police brutality.
Well-established incumbents and challengers for three ward positions and one at-large position are reaching out to residents by every means possible to earn votes ahead of Election Day on Nov. 3. Though many of the campaigns are separated by large funding gaps favoring the incumbents, challengers are hoping to sway voters with bold policies and fresh perspectives.
In three of the races, incumbents are backed by significant donations from developers. Opponents question the conflict of interest the donations might present given that the council decides the fate of various developers' projects, but incumbents remain steadfast in their position that they serve the citizens of Reno, not other interests.
Three of the seven council seats, including the mayor who votes on the council but does not represent a specific geographic district, are not up for re-election in the 2020 cycle. Council seats are nonpartisan and council members receive salaries of about $80,000 along with benefits each year.
The Nevada Independent is releasing Reno City Council election previews this week giving an overview of the two candidates, their campaign funding standings along with each candidate's platform and stances.
The previews released on Thursday covered the Ward 1 race between real estate agent J.D. Drakulich and incumbent Jenny Brekhus and the at-large race where perennial candidate Eddie Lorton is challenging the council's newest member, Devon Reese.
The Friday preview focused on the Ward 5 race between incumbent Neoma Jardon and challenger Darla Fink.
***
In the Ward 3 council race, incumbent Oscar Delgado far outstrips Rudy Leon in fundraising. His challenger, however, criticizes the two-term incumbent for his lack of presence in or engagement with the community and says that campaign funds are just a piece of the puzzle.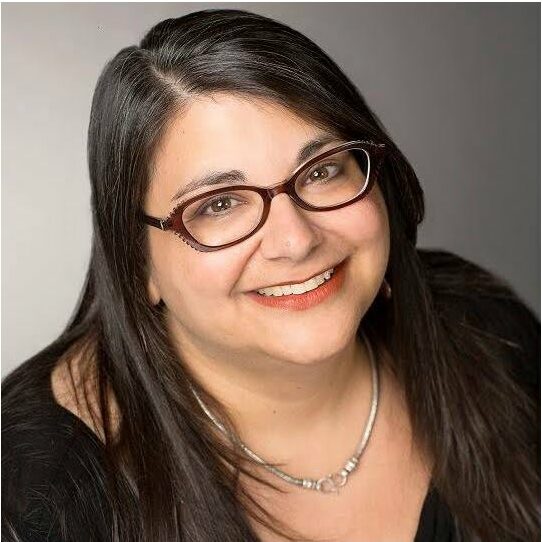 "I don't think that my opponent shows up. And I think that the people of Ward 3 deserve someone who will show up," Leon said in an interview with The Nevada Independent. "At meetings when he is present, he rarely contributes… he has some really key positions on public health and on the homeless advisory board, but you never see him bringing any of that back to city council and contributing as a subject matter expert. I just don't think he does the job. And I think we deserve someone who will do the job."
Delgado pushed back against Leon's critiques, calling them "bizarre," and explaining that residents of the ward have seen him address pedestrian safety hazards, policing concerns and a myriad of other issues in the city.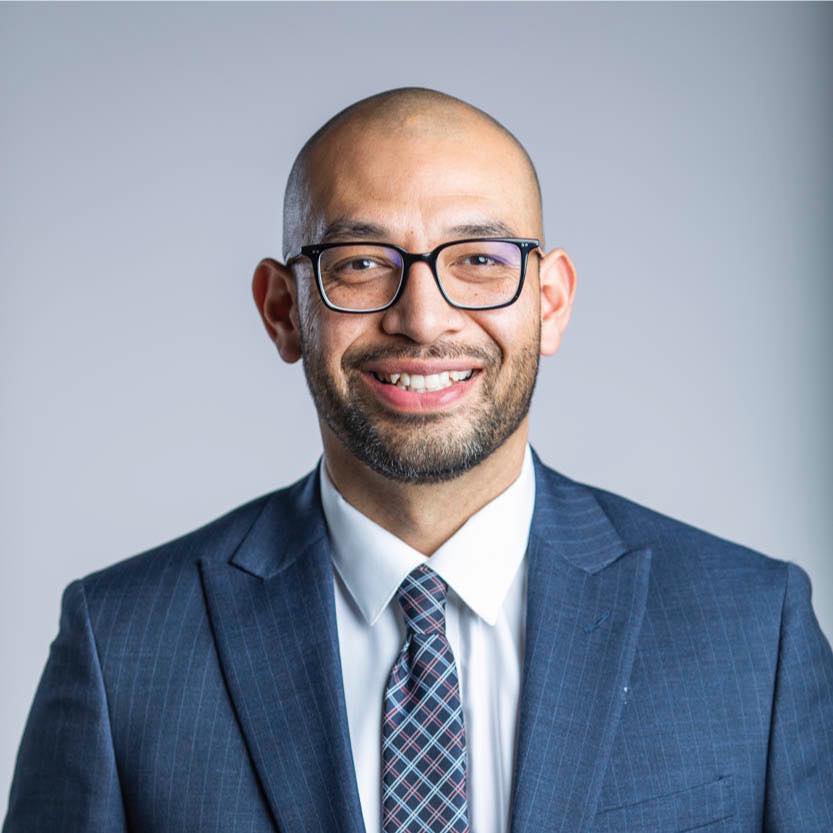 "I'm not the guy who is looking to hog the microphone and shout at political rallies, which is apparently how my opponent judges engagement," Delgado wrote in an email to The Nevada Independent, "But I have shown that I'm willing to knock on the doors of my constituents and speak with them in their living rooms about their concerns."
Leon, a librarian by trade who now works as a freelance editor and also creates indexes for textbooks and other documents, moved to Reno in 2012. She decided to run for the position after serving on various community councils and is banking on voters recognizing that her grassroots campaign is focused on the community rather than other interests.
Leon explained that she grew up in Chicago, has lived in seven states and chose to live in Reno because she fell in love with the city and community. She hopes to use her research, analytical skills and life experience to improve the city.
"When I say that I chose to live in Reno, that's meaningful to me," Leon said. "I was just listening to an interview with my opponent and his understanding of renters is deeply connected with extreme poverty and not having better options. I'm a renter by choice. I think that's a perspective that's deeply missing from our City Council as well."
Leon's campaign is centered around housing and the economy, specifically affordable and attainable workforce housing and increasing better-paying jobs while diversifying the economy. She also made police reform a central part of her campaign literature.
Leon advocates for reform that involves integrating social workers into the response process, reducing armed emergency response, and recruiting and training staff that reflect the diversity of the community. She added that de-escalation and improved sexual assault training are essential parts of police reform.
She said that in her neighborhood, residents do not trust the police and referenced the shooting of Miciah Lee by a Sparks police officer in early January 2020 as one example showcasing a need for police reform.
"We have to be innovative in and of ourselves. We have to look at what we need and what our budgets are and think really hard about what the police are not doing. I'm not saying that our police are horrible thugs shooting people in the back," Leon said. "I would like to break it apart and rebuild it to meet our needs because our needs are not being met."
Delgado, who holds dual master's degrees in urban planning and social work from the University of Michigan, grew up a few blocks from the boundary of Ward 3 and said he is running to continue to represent residents he has served for nearly eight years.
"I care deeply about the hardworking people who live in this community, and I want to make sure that my constituents feel safe in their homes; that they have access to a strong local economy; and that they know there's someone on the Council looking out for their interests," Delgado wrote.
The candidate highlighted his work on the council to lead regional efforts on police reform, pay down millions of dollars of city debt and look out for local businesses in the community, but said that the top three issues he is focusing on for the future are the city's response to COVID-19, affordable housing and public health.
"Our service industry has been hit incredibly hard the past six months, and we need to do all we can to make sure it gets back on its feet. The next most important issue is affordable housing. We need to continue to do all we can to increase housing supply and look for opportunities to increase affordable housing in and around Reno," Delgado wrote. "We need to start considering public health issues in our planning and development decisions."
He argues that what sets him apart from Leon is his track record, experience and deep roots in the community.
"I've represented Ward 3 on the Council for the past 8 years. I understand how to make things happen on the Council to benefit my constituents, and it's clear from some of the things my opponent has said that she's not quite there yet," Delgado wrote. "I'm battle tested. I've had to make difficult decisions on the Council, and I've shown that my priority is doing what's best for all my constituents and not just the select few who sit on the political extreme and have the time and resources to show up at a Council meeting."
As far as the recent political unrest and criticism of police departments, Delgado said that for the most part, he believes the Reno Police Department does a good job, and he is not in favor of defunding the police or reducing police staffing.
Still, there is room for improvement, Delgado said, explaining that that was one reason why he pushed for the Reno Police Department to implement recommendations from a Guinn Center Report. He added that there are common sense reforms that he would like to see, including improved diversity in the police department, bad police officers dealt with appropriately and more community involvement in how the police department is run.
Though Leon remains hopeful, she is facing an uphill climb as she only received $250 in donations during the second quarter — a paltry amount compared to the $55,900 Delgado raised.
During the second quarter Delgado's largest donations came from the Newport Pacific Land Company LLC and Lyon Management Group, which each gave $10,000 to the candidate. Newport Pacific Land Company LLC was the developer behind the controversial Daybreak project and also donated to Councilwoman Neoma Jardon.
The developer of the Daybreak project donated to his campaign nearly nine months after he voted to approve the amended Daybreak project, Delgado said, explaining that no contribution has ever influenced any vote he has made. He had initially voted against the Daybreak project because he had concerns about density, traffic and potential flooding. After the developer addressed the issues, he voted to approve the amended project.
"Unlike my opponent, I refuse to speak ad nauseum about the need for additional housing, but then vote against a project that will increase housing supply in a responsible manner," Delgado said. "I made a commitment to assist my constituents in a meaningful way, and I believe the Daybreak project will do so. Others may disagree, but I voted my conscience, and I stand by my vote."
The next biggest donations Delgado received were $5,000 contributions from Reno Land Development Company LLC and the Associated General Contractors. Contributions to Leon's campaign were all $100 or less, so donors were not listed on her campaign finance report for the second quarter.
Leon spent roughly $194 and had $318 in remaining cash on hand at the end of the second quarter. In contrast, Delgado spent about $6,100, the bulk of which went toward consultants and advertising. He had about $130,400 left in his campaign account.
Ward 3 reaches over the northeast, central and southeast Reno, including neighborhoods east of UNR and Wells Avenue, Mira Loma and southern parts of Damonte Ranch.
Comment Policy (updated 10/4/19): Please keep your comments civil. We reserve the right to delete comments or ban users who engage in personal attacks, use an excess of profanity, make verifiably false statements or are otherwise nasty.