Election Preview: Incumbent Neoma Jardon and challenger Darla Fink face off for Reno City Council Ward 5 position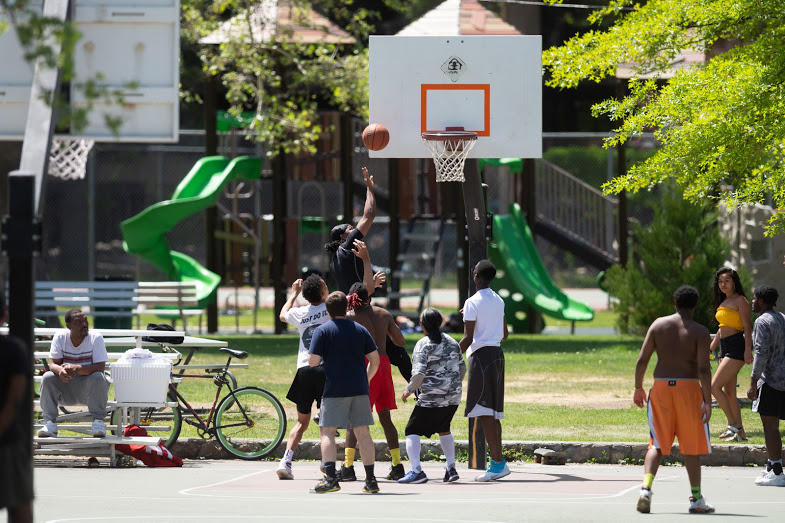 As Election Day approaches, candidates in four nonpartisan Reno City Council races are squaring off in an election that will shape how the city navigates the devastation the pandemic has brought on local revenue, a housing crunch spurred by a burgeoning population, and calls for racial justice reform amid nationwide protests against police brutality.
Well-established incumbents and challengers for three ward positions and one at-large position are reaching out to residents by every means possible to earn votes ahead of Election Day on Nov. 3. Though many of the campaigns are separated by large funding gaps favoring the incumbents, challengers are hoping to sway voters with bold policies and fresh perspectives.
In three of the races, incumbents are backed by significant donations from developers. Opponents question the conflict of interest the donations might present given that the council decides the fate of various developers' projects, but incumbents remain steadfast in their position that they serve the citizens of Reno, not other interests.
Three of the seven council seats, including the mayor who votes on the council but does not represent a specific geographic district, are not up for re-election in the 2020 cycle. Council seats are nonpartisan and council members receive salaries of about $80,000 along with benefits each year.
The Nevada Independent is releasing Reno City Council election previews this week giving an overview of the two candidates, their campaign funding standings along with each candidate's platform and stances. The previews released on Thursday covered the Ward 1 race between real estate agent J.D. Drakulich and incumbent Jenny Brekhus and the at-large race where perennial candidate Eddie Lorton is challenging the council's newest member, Devon Reese.
***
Two-term incumbent Neoma Jardon received the most votes in the June primary, but her opposition is calling voters and using social media platforms to unseat the councilwoman.
Ward 5 encompasses an area of Northwest Reno that includes the Old Northwest, UNR, a variety of residential neighborhoods and parts of downtown.
Darla Fink, a retired executive for Sierra Nevada Job Corps with a master's degree in public administration, was born and raised in Reno and said she decided to run after watching what was happening on the national political stage.
"I don't like the way things are going and I can't be on the sidelines. I have to do my part," Fink said. "I have the education and experience. I need to get in here and see what I can do to be part of the solution, because if you're not part of the solution, you must be part of the problem."
Fink discussed her dissatisfaction with some of the new construction along hillsides in the northern part of the city and also with Jardon's recent support of moving homeless people from the Reno Events Center to a temporary shelter on East Fourth Street. She said the main focus of her campaign has been housing security, budget stabilization and addressing homelessness.
Fink has an online presence and has been hosting virtual meetings via Facebook Live, as well as reaching out to voters through mailers and phone calls. She said she has not been putting out signs because she does not want to clutter the landscape or be part of the massive amount of spending on campaigns when the money could go toward better ventures.
Jardon, who grew up on a small ranch in Reno, spent 20 years in business management and has investment and rental earnings, outpaces Fink in fundraising and endorsements. She raised more than $20,000 this quarter.
Housing, homelessness and public safety are some of Jardon's top priorities. When she first ran for office she said she wanted to bring her business experience to the government process and develop collaborative and creative approaches to council. Now, she is hoping to continue her work in a third and final term.
"There's just so much for our community that still needs to be accomplished," Jardon said. "Whether it be improving the issues surrounding emergency sheltering for our homeless or infrastructure projects, there is a tremendous amount still to do and I'm running to continue to do that work, to expand that work and keep serving the people of this great community."
Similar to Fink, Jardon has been getting creative in adapting her campaign to the pandemic, dropping off hand sanitizer to voters, sending out mailers, setting up Zoom meetings and using social media.
Both candidates said they appreciated the work of the police department and did not want to defund officers, especially given that the department is understaffed, but did want to make sure the community's needs are being met.
Fink noted that she would like to set up community-wide conversations between police and people in various neighborhoods to identify and meet the needs of certain communities.
"The people I've talked to are, generally speaking, not in favor of [defunding the police] in terms of, they still want somebody to be able to come and help them if they have a call," Fink said.
Jardon added that the council has made strides to address community concerns, including a de-escalation mandate, implementing body cameras and releasing body camera footage from officer-involved shootings within two weeks, but more work can be done.
"I'm really working to continue to diversify the workforce and increase their communication across all neighborhoods with everybody," Jardon said. "There are always opportunities to look for augmentation within the department to allow for expanded social services, to increase training, to look to homeless service advocates that can work with our police department."
Jardon raised $55,100 during the second quarter, about $4,300 of which was from an in-kind contribution of $4,375 for billboard advertisements from Lamar Advertising. Fink raised $2,200, all of which came from two loans from family members whom Fink will repay after the election.
Jardon's largest contributors were Lyon Management Group, Newport Pacific Land Company and Reno Land Inc. Lyon Management Group and Newport Pacific Land Company each gave $10,000 to her campaign and Reno Land Inc. donated $5,000.
Fink and others have criticized Jardon for receiving donations from developers, but Jardon emphasized that every cent she receives is disclosed and available for the public to review.
"Do I love it? I don't. Do I wish campaign finance were different? I do. But as far as campaign finance contributions from developers, they play no role in any vote I took," Jardon said. "I have never decided a vote based on a contribution I did or did not receive."
She added that the Daybreak project vote came before the contribution from the Daybreak developers and that she originally voted against the project, but then gave approval once the project managers addressed concerns expressed by the council.
During the second quarter, Jardon reported spending $37,282, primarily on advertising and consultants. She had about $61,900 cash on hand at the end of the second quarter.
Fink, on the other hand, reported spending roughly $3,885 on advertising, consultants and staff and had $2,828 remaining at the end of the second quarter.
The Nevada Independent is raising $200,000 by Dec. 31 to support coverage of the 2024 election.
Tax-deductible donations from readers like you fund this critical work.
If you give today,your donation will be matched dollar-for-dollar.
Give + Get Matched
Featured Videos