Election Preview: State Senate races will determine Democrats' chances at reaching a super-majority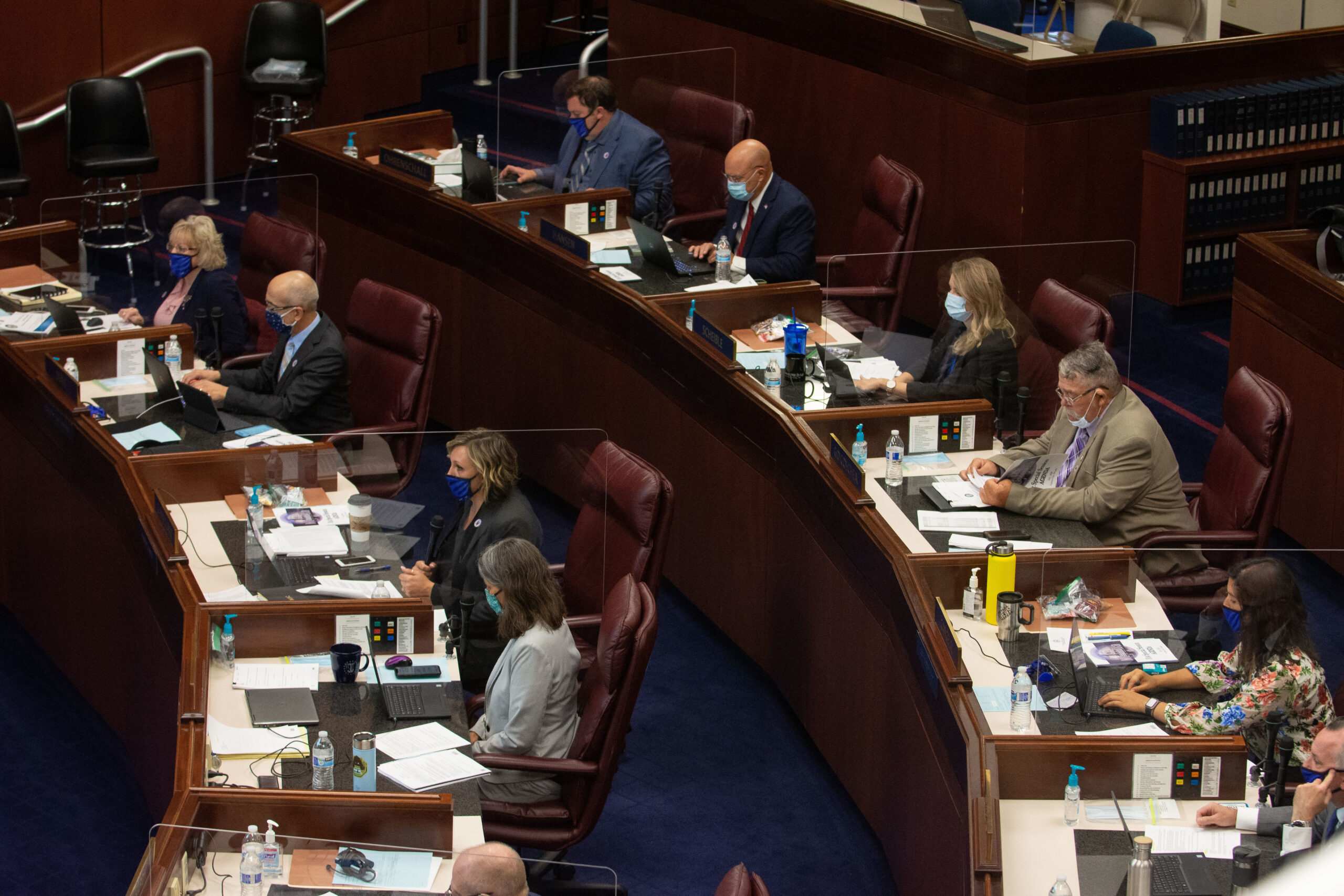 All it takes is one.
After the 2018 election, Democrats controlled 13 of 21 seats in the state Senate — enough for a clear majority, but one short of a supermajority that could give the party the power to raise taxes and take other major procedural action without a Republican in support. The arrangement was brought into laser-sharp focus through Democrats' multiple failed attempts to raise mining taxes during the summer special session because they failed to notch a Republican vote.
Now, with less than a month before Election Day, state Senate Democrats are aiming to flip two Republican-held districts while defending two suburban Las Vegas districts they won narrowly in the 2016 election.
It's unlikely Republicans will gain a majority in the Senate without a major wave that gives them victory over essentially all seats in play and a fifth seat that's considered generally out of reach. Democrats enjoy a 13-8 advantage in the Senate, and Republicans are aiming to both pick up seats and defend potentially vulnerable districts to ensure that Democrats don't obtain a supermajority.
As members of the 21-seat state Senate serve four-year terms, only 11 districts are up for re-election in 2020 — and only four are considered to be up for grabs, given relative closeness in voter registration totals.
Democrats are playing defense in two suburban Las Vegas Senate districts, with Senate Majority Leader Nicole Cannizzaro running against Republican attorney April Becker in District 6, and political newcomer Kristee Watson attempting to keep control of Senate District 5 in a race against Republican charter school leader Carrie Buck (Democratic former Sen. Joyce Woodhouse is termed out of office).
On the flip side, Republicans are fending off challenges to well-funded incumbents Heidi Gansert in Reno (running against Wendy Jauregui-Jackins) and Scott Hammond (running against Liz Becker) in northwest Las Vegas.
Other Senate candidates are facing a much easier walk to re-election — incumbent Democrats Chris Brooks and Pat Spearman didn't attract a single challenger, while incumbent Republican Sen. Pete Goicoechea and Democratic candidate Dina Neal are both running in districts with overwhelmingly favorable voter registration advantages. Former Democratic state party head Roberta Lange overcame robust challenges from sitting lawmakers in the primary election for termed-out Sen. David Parks' seat, but she does not have a general election opponent.
Some Republican consultants have identified Senate District 11 — where appointed Sen. Dallas Harris is running for the first time against Republican Joshua Dowden — as a potential pickup opportunity in a wave election. However, registered Democrats currently outnumber registered Republicans by a nearly 18-percentage-point margin in the district, making it unlikely that control of the district will flip.
But Republican candidates are for the most part entering the final period before the election with a cash advantage. All four Republicans in swing districts — Gansert, Hammond, Becker and Buck — outraised their opponents over the most recent fundraising quarter, which ran from July to the end of September.
"We've really been focused not only on protecting our incumbents, Sen. Gansert and Sen. Hammond, but really making sure that Carrie Buck and April Becker had a strong team behind them and the resources that needed to compete knowing how close these races have been historically," said Greg Bailor, director of the Senate Republican Caucus.
The most recent numbers also mean that, save for Cannizzaro, Republicans have cumulatively outraised Democratic candidates since the start of 2019 in three of the four competitive districts. They're also receiving a boost from several outside groups, including a PAC created by the Las Vegas Police Protective Association that's raised half a million dollars, and former Lt. Gov. Mark Hutchison-led PAC (Stronger Nevada PAC) that has raised more than $1.8 million this year and placed substantial television and digital ads attacking Democratic candidates.
But fundraising totals and voter registration data are just some of the factors that determine electoral success, not infallible predictors.
Nevada State Senate Democrats Executive Director Cheryl Bruce said early returns from the first week of mail voting had been a positive indicator, but that candidates and the party would continue pushing hard through the state's early vote period and Election Day.
"In races like these that we're playing in, it is always going to be tight, it's always going to be close," she said. "And so we cannot take anything for granted, and we're not going to. We have reasons to be optimistic, but we're not going to let our foot off the gas."
While some campaigns got a slower start to door-knocking and canvassing because of concerns over the COVID-19 pandemic, Bruce said that the party recently started using a "hybrid" canvassing system, where volunteers who are comfortable drop campaign literature at doors or have conversations with voters at a six-foot, socially distanced space.
And while the presidential race has sucked up much of the political oxygen, the lack of a statewide race on the ballot (such as governor or U.S. Senate) means that legislative candidates in two races — Cannizzaro and Becker, and Gansert and Jauregui-Jackins — have purchased television advertisements.
No legislative candidates bought television ad time in 2018, and only one — former Sen. Joyce Woodhouse — did so in 2016. Though there are some drawbacks — television ads can't be geolocated to an individual district and thus likely reach a large number of voters who can't vote for the candidate — Bruce said that the lack of other major races or a big-money ballot question gave candidates "a little bit more of an opening, both in terms of maximizing our dollars and also cutting through some noise on TV."
Republicans hope to pin their opponents to Democratic Gov. Steve Sisolak, whose approval ratings have dropped by double digits as economic troubles have carried on, unemployment remains sky high and critics have scrutinized his response to the pandemic. If they block Democrats from holding a two-thirds majority, Republicans can continue to be a relevant part of the policy conversation.
"We're also 200 days plus now into the COVID shutdown and the economic shutdown and seeing the governor continue to struggle to communicate," Bailor said. "If there is a path to get the Senate back in Republican control, that puts at least a check back on the system of state government. And that is an opportunity to maybe have a more bipartisan conversation when we go to Carson City in 2021."
Bruce said that even with the governor's lower approval ratings, Democratic candidates were not shying away from Sisolak's support or endorsement. She said if anything, voters were more apt to make decisions on down-ballot races based on their reaction to President Trump.
"People are really responding well to the steps and the actions that he's taken to help us weather the storm of the pandemic, both economically and health and safety-wise," she said. "There is definitely a very strong sense of anger towards the Trump administration right now, and really DC politics in general, that I think is going to probably play a factor in these races."
As for Republicans?
"Nobody's shying away from the party ticket," Bailor said. "But with our messaging, we're not talking about national issues. We're talking about local issues at the state level."
Below, The Nevada Independent explores those four Senate races this year. Click here to read more about the Assembly races and check out our election page for more information overall on the 2020 election.
Senate District 5
Republican former charter school principal Carrie Buck is trying for the third time to win a seat in the swingy Henderson-area district held by termed-out Democrat Joyce Woodhouse. Buck lost to Woodhouse by less than one percentage point in 2016 and proffered herself as a potential replacement in an unsuccessful attempt to recall Woodhouse in 2017.
Currently the head of Pinecrest Foundation, which supports the now eight-school Pinecrest Academy charter school network, Buck raised $211,066 in the latest quarter and spent $60,562, leaving her with $246,023 heading into the final month of her campaign. Her fundraising eclipses that of Democrat Kristee Watson, who reported raising $115,055 and spending $161,266, leaving her with $123,686 to spend in the home stretch.
Buck said her priority bills would require students to read at grade level by fifth grade, and she wants to develop the workforce by identifying available jobs and working backwards to what can prepare middle and high schoolers for those openings.
Watson is the program facilitator for literacy nonprofit Spread the Word Nevada. She ran for an Assembly seat in 2018, but lost to Republican Melissa Hardy by about nine percentage points.
Libertarian and retired electrical engineer Tim Hagan is also competing in the race and reported $6,000 in contributions last quarter, all from an in-kind donation for video production. All three candidates ran unopposed in their June primaries.
Democrats hold a roughly 6 percent voter registration advantage in the district over Republicans as of the most recent registration data available, with 37.7 percent registered as Democrats, 31.8 percent registered Republicans and 24 percent nonpartisan. Senate District 5 includes portions of Henderson and southeastern Las Vegas.
At the same time in 2016, Democrats represented about 38.9 percent of registered voters compared to roughly 34 percent of Republicans, or about a 5 point difference in voter registration advantage (with about 20.1 percent of voters registered as nonpartisan).
Senate District 6 - Cannizzaro/Becker
Prosecutor and Democratic Senate Majority Leader Nicole Cannizzaro is in a fierce contest to keep her swingy Summerlin-area seat this cycle. She faces Republican real estate attorney April Becker in a race that is a referendum on one of the most powerful decision makers in the Legislature and therefore the direction of the body as a whole, including bills passed on narrow margins and late-night hearings on major policy.
"There's plenty to campaign on right now, just over the behavior of the Senate majority, the politics that were played," Bailor said. "It's unnecessary, especially when we are dealing with such a large economic burden and such a health care crisis."
Cannizzaro raised $193,131 in the latest quarter and spent $302,972, with a massive war chest of $581,936 cash on hand heading into the final month of the campaign. Becker topped her fundraising haul in the latest quarter, bringing in $248,668, but spent $217,527 and has less cash on hand — $181,011 — heading into the last month of the campaign.
Cannizzaro's television campaign focuses largely on health care — touting votes for protecting people with pre-existing conditions and ending surprise hospital billing — while accusing Becker of being supported by politicians who support repealing the Affordable Care Act.
Bruce said that Cannizzaro's campaign was focused largely on the twin points of health care and education, while also addressing the state's pandemic response and recovery. She said many of the complaints about the rushed legislative process during the special sessions came from lobbyists or other legislative watchers and not from normal citizens.
"It's kind of a disconnect between what the general lobby corp and Carson City insiders would say, versus what every day voter and citizen in Nevada would say about that," she said.
A centerpiece of Becker's campaign has been riding around her district in a bright blue ice cream truck meeting voters. Her ads accuse Cannizzaro of voting to raise her own pay (through support of annual legislative sessions) and promises that she'll donate her legislative salary to teachers.
Becker also criticized moves to scale back Opportunity Scholarships, which give businesses tax credits for donations to scholarships that families can use to attend private schools, and argues that "we need to stiffen penalties on dangerous felons."
Democrats hold about an 8 point voter registration advantage in this district over Republicans, with the most recent data showing the district's more than 84,000 voters to have 39.7 percent registered Democrats, 31.8 percent registered Republicans, and 22.4 percent registered nonpartisan.
That's a slightly smaller percentage advantage than the 8.5 percent registration advantage Democrats enjoyed in 2016, which saw registration made up of 40.9 percent registered Democrats, 32.4 percent registered Republicans and 19.2 percent registered non-partisan.
In 2016, Cannizzaro narrowly defeated former Republican Assemblywoman Victoria Seaman by slightly more than 1,000 votes out of more than 56,000 cast.
Democrats upped their total registered voter advantage by about 2,000 over the four-year period (4,691 advantage in 2016 and 6,684 in 2020), though the total number of registered voters in the district also jumped by more than 14,000 over the same four-year period.
Senate District 15
Republican Sen. Heidi Gansert is seeking re-election to her Reno-area district. She raised $201,665 in the last quarter and spent $191,223, leaving her with $282,068 on the eve of the election.
Gansert is the executive director of external relations at the University of Nevada, Reno, and served as chief of staff to former Gov. Brian Sandoval.
"She grew up in that community, she's served multiple sessions in assembly, and now the Senate," Bailor said. "People know Heidi. And that's also something that's gonna help — she's (part of the) fabric of that community."
Bruce said there was a "big difference" in the dynamics of Gansert's 2020 race after two terms in the Legislature, as opposed to her initial 2016 state Senate bid, where she defeated attorney Devon Reese by an 11-point margin.
"She can't necessarily paint herself as this moderate this time when she has a voting record to answer for," she said.
Democrats have endorsed and rallied around Wendy Jauregui-Jackins, a county appraiser and the sister of Assemblywoman Sandra Jauregui. Jauregui-Jackins reported raising more than $126,000 over the last three months, spending just under $100,000 and keeping roughly $133,000 in cash on hand.
Similar to Cannizzaro, Jauregui-Jackins's television ad focuses largely on health care issues and claims Gansert took campaign dollars from drug and insurance companies and voted against a resolution urging Congress to not repeal the Affordable Care Act.
Gansert has responded directly to that ad, releasing a response touting her votes for drug transparency legislation, birth control access legislation and a vote in favor of the Equal Rights Amendment.
One possible sign of concern for Gansert comes in voter registration trends; Democrats now enjoy a narrow 841-person voter registration lead over Republicans in the district, a flip from the same point in 2016 when Republicans held a 1,641-person advantage in registered voters.
Senate District 18
Republican incumbent Scott Hammond is seeking to maintain a seat he's held since 2012 representing a Republican-leaning, northwestern portion of Las Vegas. He raised $131,762 and spent $65,050 last quarter, holding $90,095 heading into the final leg of the race.
A former teacher who now works as Director of Community Outreach for the Nevada Contractors Association, Hammond's campaign has involved convening weekly telephone town halls on topics relating to the pandemic.
He will compete against Democratic challenger Liz Becker in November. She is a former teacher and environmental scientist who previously worked with Southern Nevada Water Authority who lists environmental issues and gun violence prevention among her top campaign priorities.
Becker's funding falls far short of Hammond's, though — she raised $24,161, or less than a fifth of what Hammond did in the most recent quarter.
Becker spent $16,493 and had $41,650 cash on hand with a month left to go in the race.
Democrats account for 33.7 percent of active registered voters in the district, while Republicans have 37.5 percent.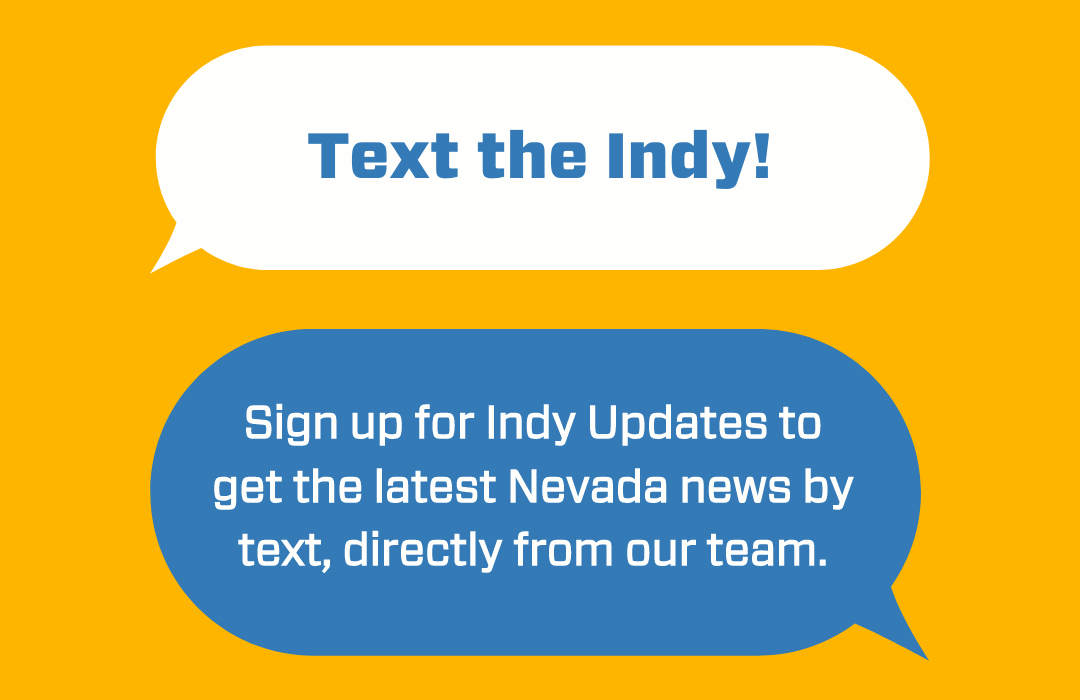 Featured Videos
Comment Policy (updated 4/20/2021): Please keep your comments civil. We reserve the right to delete comments or ban users who engage in personal attacks, use an excess of profanity, make verifiably false statements or are otherwise nasty. Comments that contain links must be approved by admin.