Election Preview: Assembly Republicans fighting to get out of the 'superminority' as Democrats seek to protect seats in swingy districts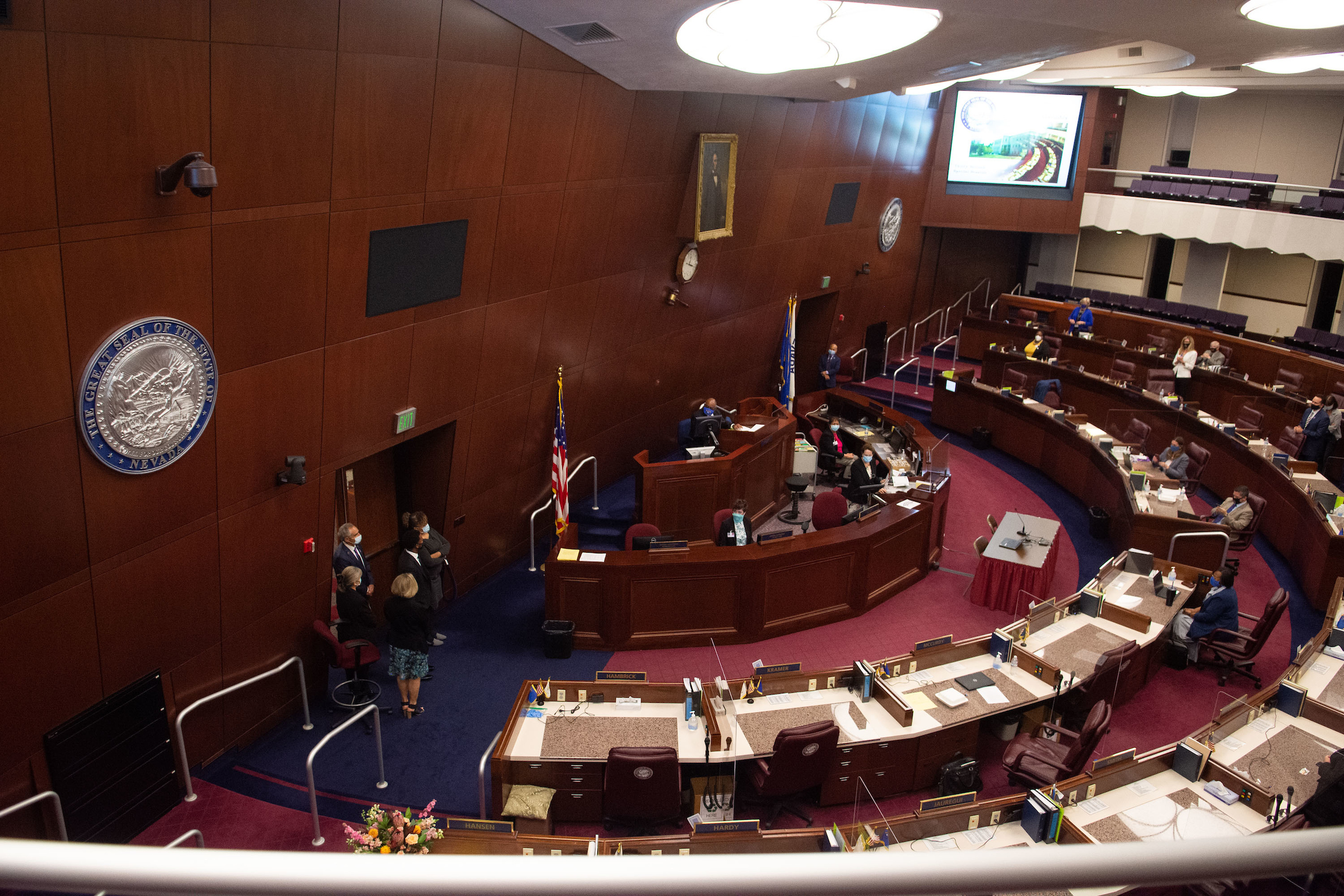 Democratic lawmakers have, for the last two years, enjoyed a supermajority in the Assembly.
Because they control two-thirds of the seats in the chamber, Democrats have had the ability to pass tax increases and override vetos from the governor — should the need arise — at their discretion. The only limit on Democrats' legislative power has been in the Senate, where Democrats are one seat shy of a supermajority.
While Senate Democrats have been eyeing state Sen. Heidi Gansert's Washoe County seat in their quest to secure a supermajority in that chamber, they have largely been playing defense on the Assembly side.
Only five of the 42 seats in the Assembly are truly competitive this year, including four districts where Democrats narrowly won elections in 2018 — Assembly Districts 4, 29, 31 and 37. The fifth, Assembly District 2, is a potentially swingy seat that has been held by a Republican for more than a decade.
Of the remaining 37 seats, 25 are guaranteed or likely to swing Democratic and 12 are guaranteed or likely to swing Republican. Five Democrats and seven Republicans are running unopposed in the general election, with the rest of the seats likely to swing either Democratic or Republican because of the overwhelming voter registration advantages in each district.
Democrats have a 29-13 supermajority in the Assembly — meaning that they can only afford to lose one seat if Assembly District 2 stays in Republican hands.
That's why Republicans say they have ramped up an independent expenditure operation — that is, an outside campaign not run by the candidate themselves — this cycle focused on boosting their prospects of getting out of what is sometimes referred to as the "superminority." Assemblyman Tom Roberts, who is helping to spearhead the effort, said that the independent expenditure campaign is the result of Republicans narrowing their focus after the last cycle.
"We knew that we needed to remain focused on the seats that were winnable," Roberts said. "We were critiqued by some donors to that effect, and so we developed a plan that was fairly narrowly focused based on voter registration."
Between Roberts' Nevada Victory PAC and Assemblywoman Jill Tolles' Lead Forward PAC, Republicans have raised $117,000 this year toward those competitive Assembly seats.
"There's a lot of enthusiasm on the Republican side," Roberts said. "There wasn't so much on the Democrat side, but I think they're picking up steam so it'll be interesting to see who can turn out the most and who can attract independents — and how the presidential race plays into down ticket races will be telling, too."
But Megan Jones, a Democratic consultant who works on independent expenditures on the other side of the aisle, thinks Democrats' chances of keeping their supermajority is strong. And, by comparison, Assembly Speaker Jason Frierson's Leadership in Nevada PAC, which has existed since 2015, has raised $240,000 this year.
"The way they've been running the campaigns has been smart. They've been well resourced," Jones said. "So I'm hopeful there. I think we have a good shot at retaining a governing majority."
But there's a possibility that there could be significant drop off down the ballot because of the prevalence of vote by mail this cycle, Jones said, noting that Democrats, particularly those in Nevada, tend to vote less straight ticket than Republicans do.
"If you're a Republican, you're usually a Republican all the way down the ballot," Jones said.
Though former Vice President Joe Biden is leading in the polls in Nevada, Eric Roberts, executive director of the Assembly Republican Caucus, is hopeful that Republicans could still pick up some seats even if President Donald Trump narrowly loses the state.
"I don't know how much a candidate can truly outperform the top of the ticket," Roberts said. "I don't know how much range there is to separate, but that's where Republicans have to go to find that because Trump looks like he is performing about on voter registration or a little bit below it."
Below, The Nevada Independent explores those five Assembly races this year. Click here to read more about the Senate races and check out our election page for more information overall.
Assembly District 2
Of the five competitive Assembly races this cycle, Assembly District 2 is the only Republican-controlled seat. It is currently represented by termed-out Republican Assemblyman John Hambrick, who has represented the Summerlin-area seat since 2008.
Republicans recruited Heidi Kasama — her first name is pronounced "hey-dee," for the record — managing broker of Berkshire Hathaway HomeServices-Nevada Properties, as Hambrick's successor. She faces Democrat Radhika Kunnel, a graduate of UNLV's Boyd School of Law and a former professor specializing in cancer biology, in the race. Garrett LeDuff, a nonpartisan, is also running for the seat.
Hambrick won his re-election bid in 2018 by 1,054 votes, or a 3.7 percentage-point margin. Republicans currently have a 969-person voter registration advantage in the district, or 2.2 percentage points. Republicans had an 1,829-person advantage in 2018, or 4.5 percentage points.
Kasama has raised $193,000 this year, including $104,000 over the last three months. However, more than half of that three-month total, $55,450, was self-funded. She also received a $10,000 donation from BORPAC (the Board of REALTORS PAC in Las Vegas) and $5,000 each from Assemblyman Tom Roberts and the Reno-Sparks Association of REALTORS.
Kunnel, by comparison, has raised about $59,000, with about $39,000 over the last three months, including $2,000 from Assembly Speaker Jason Frierson, $1,000 from SEIU Local 1107 and $1,000 from EMILY's List.
LeDuff has not raised any money this cycle.
Kasama has about $68,000 in the bank to finish out her campaign, while Kunnel has about $26,000.
Assembly District 4
Republicans are hoping to wrest control of this northwest Las Vegas Assembly seat from Democrats this year after losing it by only 120 votes two years ago. The race is a rematch between first term Democratic Assemblywoman Connie Munk and Republican Richard McArthur, who previously represented the district between 2008 and 2012 and 2016 to 2018.
However, there is one significant difference this year: Munk and McArthur are the only two candidates in the race. Two years ago, an Independent American Party candidate also ran for the seat, securing 671 votes that might have otherwise gone to Munk or McArthur — and made the difference in the race.
The Independent American Party is a far-right political party, though some people mistakenly register with the party thinking they have registered as an independent, when independents are called "nonpartisans" in Nevada. Still, Republicans speculate that McArthur would have won the lion's share of those 671 votes, enough to have secured him a victory over Munk in 2018.
Voter registration numbers between Republicans and Democrats in the district continue to be extremely close. Democrats have an 11-voter registration advantage — 0.02 percentage points — over Republicans; two years ago, Republicans had a 33-voter advantage, or 0.07 percentage points.
Munk has, however, significantly outraised McArthur in her re-election bid. Her most recent campaign finance report shows that she has raised $137,000 over the course of the year — including $67,000 in the last three months — including several $5,000 donations from local groups including White Rabbit PAC (affiliated with the Laborers Union Local 169 in Reno), the Plumbers and Pipefitters Local 525, SEIU Local 1107, the Committee to Elect Daniele Monroe-Moreno and Citizens for Justice Trust (a trial lawyers PAC) and, nationally, from EMILY's List.
McArthur, who has raised $35,000 over the year, including $34,000 in the last three months, received one $6,000 donation from Assemblyman Al Kramer and three $5,000 donations, from the Barrick Gold Corporation, Assembly Republican Leader Robin Titus and Keystone Corporation. He also received one out-of-state donation, $2,500 from the National Shooting Sports Foundation.
As of Sept. 30, Munk had about $103,000 in the bank to finish out her campaign, compared to the $36,000 McArthur had on hand.
Assembly District 29
Democratic Assemblywoman Lesley Cohen is running for re-election in this Henderson Assembly district against Republican Steven DeLisle, a dentist anesthesiologist. Cohen first represented the seat between 2012 and 2014 and again since 2016.
Cohen won her 2018 re-election bid by 1,336 votes, or 5.1 percent, in a district where Democrats had a 1,550-person, or a 3.7 percentage point, voter registration advantage. Democrats now have a slightly narrower 4.9 percentage point, or 2,233 person, voter registration advantage in the district.
Cohen has raised $93,000 this year toward her re-election bid, including $53,000 over the last three months, while DeLisle has raised about $87,000, including $66,000 in the last three months. Some of Cohen's top donors over the last few months include Assembly Speaker Jason Frierson, who contributed $5,000; Assemblywoman Maggie Carlton, who also contributed $5,000; and SEIU Local 1107, which contributed $4,000.
DeLisle's notable contributors include the Keystone Corporation, which donated $5,000; the Vegas Chamber, which donated $2,500; and Las Vegas Sands, which also donated $2,500.
Cohen has about $107,000 in the bank, while DeLisle has about $70,000.
Assembly District 31
Democrat Skip Daly and Republican Jill Dickman are, for the fourth time in a row, going head to head in this Washoe County Assembly district. Daly has represented the district for eight of the last 10 years — from 2010 to 2014 and from 2016 until the present — with Dickman representing the district the other two years.
In 2014, Dickman defeated Daly by 1,890 votes, or 10.6 percentage points, during that year's red wave. Daly defeated Dickman narrowly in 2016 by 38 votes, or 0.1 percentage point, before securing a wider margin of victory over her in 2018 — 1,105 votes, or 3.8 percentage points.
Daly, the business manager of Laborers Union Local 169, is known for relentlessly door knocking his way through the district, helping him secure recent victories in a district where there have consistently been more Republicans than Democrats. Republicans currently exceed Democrats in voter registration numbers by 1,966, or 4.3 percentage points; in 2018, Republicans had a 2,376 person advantage, or 5.8 percentage points.
Daly has raised a total of $67,000 this year toward his re-election bid, including $13,000 over the last three months. That sum includes a $5,000 donation from Assembly Speaker Jason Frierson, $2,500 from the Nevada State Association of Electrical Workers and $2,000 from Southwest Gas.
Dickman, by contrast, has raised $59,000 this year, including $53,000 over the last three months. She's received significant support from fellow Assembly Republicans — including $6,000 from Assemblyman Al Kramer, $5,000 from Assembly Republican Leader Robin Titus and $2,500 from Assemblyman Tom Roberts — but her biggest contribution in the last three months was a $10,000 check from Nevada Gold Mines, the joint mining venture between Barrick and Newmont.
Daly has about $53,000 left in the bank to spend toward his re-election campaign. Dickman has $56,000.
Assembly District 37
Democratic Assemblywoman Shea Backus is fighting to keep control of this Summerlin-area Assembly seat this year. She faces Republican Andy Matthews, who was formerly policy director for Adam Laxalt's 2018 campaign for governor and president of the Nevada Policy Research Institute.
Backus, a lawyer by trade, defeated Republican Jim Marchant, then the incumbent, in 2018 by 135 votes, or 0.5 percentage points.
Democrats currently have an 845 person, or 1.9 percentage point, voter registration advantage in the district. In 2018, Democrats had a 245 person, or 0.6 percentage point, advantage.
Matthews has far outraised Backus individually, receiving $135,000 in contributions over the last three months compared to the $51,000 Backus received. Matthews has raised $210,000 over the course of the year, while Backus has raised $132,000. But Backus has slightly more money in the bank — $132,000 to Matthews' $130,000.
Backus has received significant contributions from labor — including $5,000 from the Plumbers and Pipefitters Local 525, $4,000 from SEIU Local 1107, $2,500 from IBEW Local 357, $2,000 from the Laborers Union Local 169 and $2,000 from the Southern Nevada Building and Construction Trades Council — and her fellow Assembly Democrats. She also received $5,000 from EMILY's List and $1,000 from Republican consultant Pete Ernaut.
A significant share of Matthews' contributions are from individuals, but his other top donors include Keystone Corporation, Hamilton Company, MM Development Company and Cortez Gold Mine, each of which donated $5,000.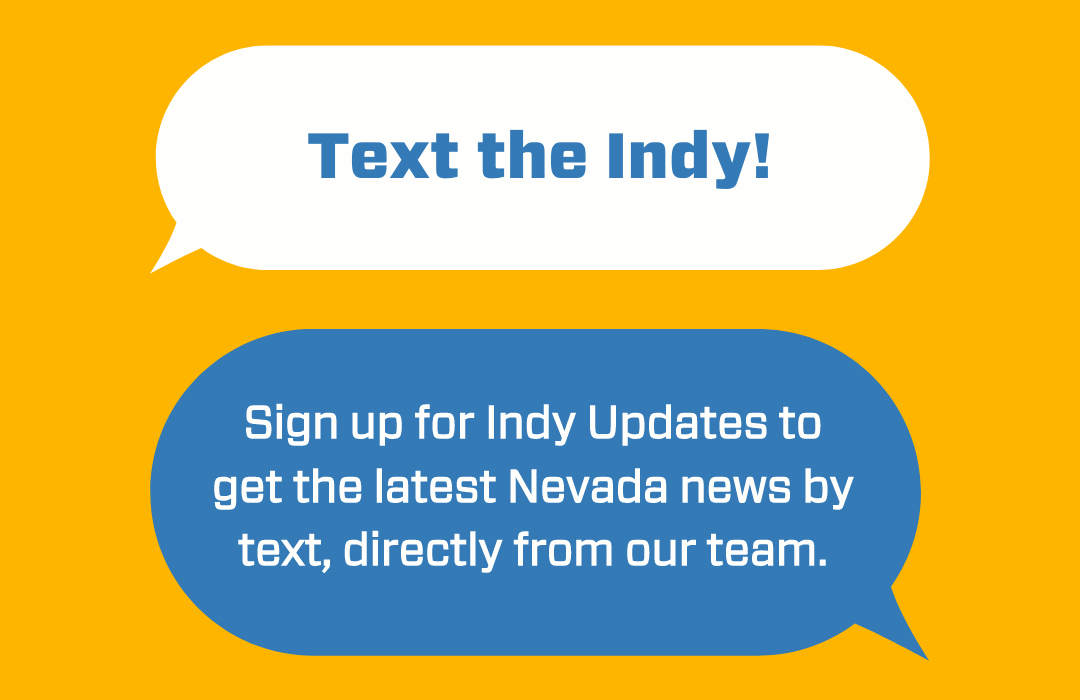 Featured Videos