Follow the Money: Ahead of legislative session, sitting lawmakers report raising more than $10.6 million in combined big-money donations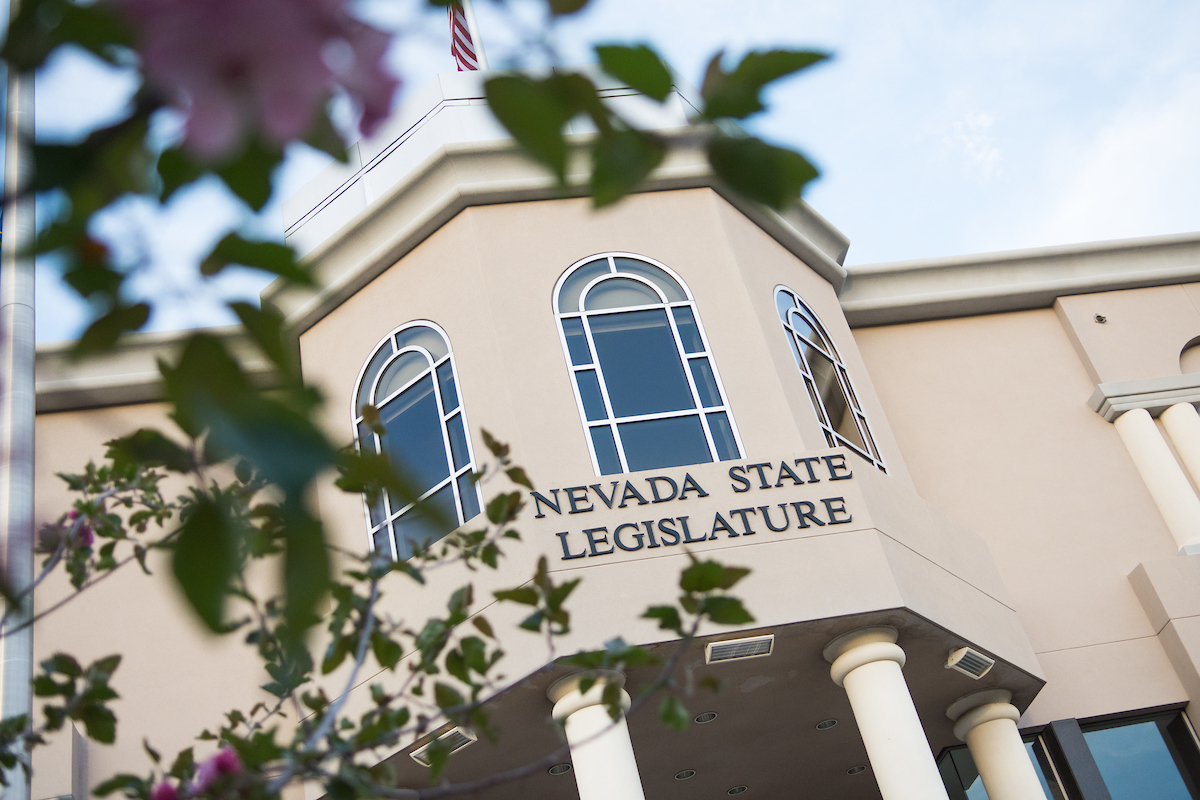 With just one week to go before the start of the 2021 legislative session, a Nevada Independent analysis of campaign finance reports filed with the secretary of state show the state's 61 sitting lawmakers raised more than $10.6 million in big-money donations (those greater than $200) in the 2019-2020 campaign cycle. 
That total — which excludes two legislators who resigned their seats after the election — represents a small dip from the 2018 cycle, which saw the state's 63 legislators raise roughly $10.8 million in big-dollar donations ahead of that year's midterms.
In a traditional presidential election year, fundraising would swell to match the increased public attention on the ballot. But the 2020 cycle — ever the outlier — likely saw fundraising depressed both by the lack of any high-profile statewide race, such as for governor or U.S. Senate, and by a hiccup in contributions in the second quarter of 2020 as rigid and widespread coronavirus shutdowns disrupted much of the economy.
Still, some state lawmakers continued to pad their war chests, and, as is typical, the single largest fundraisers this cycle included both top legislative leaders and the winners of a handful of key competitive seats.
Senate Majority Leader Nicole Cannizzaro, D-Las Vegas, was the only legislator to fall in both categories. She won re-election to her Summerlin-area seat by less than 1 percentage point, and she ultimately led all fundraising among legislators with $1,043,064 raised through 353 contributions, or roughly 9.8 percent of the money contributed to all legislators in the last two years. 
Cannizzaro was followed by Sen. Heidi Gansert, R-Reno, who won her own hotly-contested re-election bid by about 3.6 points, and Assembly Speaker Jason Frierson, D-Las Vegas, who is routinely among the largest fundraisers in Carson City.
Gansert reported raising $878,295 through 525 contributions, or roughly 8.3 percent of the total legislative money raised through 2020, while Frierson reported $694,078 raised through 267 contributions, or 6.5 percent of the total.
Other major fundraisers include Sen. Carrie Buck, R-Henderson ($482,650), Sen. Scott Hammond, R-Las Vegas ($404,110), Assemblyman Andy Matthews, R-Las Vegas ($395,500) and Assemblywoman Heidi Kasama, R-Las Vegas ($327,269).
All other legislators raised less than $300,000 over the course of the cycle, with an average fundraising total of $174,0117, and a median haul of $117,866.
No legislator raised less than $20,000 and only eight raised less than $50,000, among them five senators who were not up for reelection in 2020 and three Assembly members representing safe, non-competitive districts.
These totals do not include either Sen. Yvanna Cancela, D-Las Vegas, who left her seat this month for a post in the Biden Administration's Department of Health and Human Services, or Assemblyman Alexander Assefa, D-Las Vegas, who resigned his seat a day later amid a criminal probe into alleged misuse of campaign funds and a district residency issue.  
Though Democrats led totals, Republicans led on average
Even as the state's 36 Democratic legislators outgained their 25 Republican rivals — raising $5.8 million to the GOP's $4.7 million — Republican lawmakers raised far more on average, $190,902 to the Democrats' $162,461. Similarly, the median Republican also outraised the median Democrat, $123,550 to $111,314.
Much of that difference comes down to leading Republican fundraisers in a handful of narrowly-won competitive districts, among them many of the top GOP fundraisers overall: Gansert, Buck, Hammond, Matthews and Kasama. All won competitive races in either swing districts or narrowly-Republican districts and all raised more than $300,000.
Similarly, though the 41 sitting members of the Assembly outraised their 20 sitting Senate counterparts, $5,988,483 to $4,632,699, state senators still received far more on average — even accounting for a handful of senators who did not mount re-election campaigns this cycle and raised little as a result. The average senator raised $231,634, compared to just $146,060 in the Assembly.
Hundreds of thousands in spending poured in after the election
Even after Election Day, every sitting legislator continued to receive thousands of dollars in last-minute campaign donations. Taken together, contributions made after Nov. 3 total just over $784,913.
Many of those contributions were small, considering the scale of all contributions made to legislators over the course of the two-year election cycle. Only 14 of 61 sitting lawmakers received more than $15,000 in post-election contributions, and only five received more than $35,000.
Those five were also already among the biggest fundraisers: Cannizzaro ($76,000 raised post-election), Sen. Chris Brooks, D-Las Vegas ($54,500), Matthews ($49,950), Frierson ($45,750) and Buck ($38,000).
Such contributions are not uncommon, especially among special interest groups looking to contribute to lawmakers ahead of the formal legislative process. And among the legislators who received most of this money, late contributions were nearly entirely composed of those from PACs, corporations, unions or industry groups.
Far and away the largest spender in those groups was the Nevada Realtors PAC, which doled out $42,000 across 13 legislators on both sides of the aisle. Other major contributors included the Nevada Mining Association ($33,500 for 31 legislators), payday lender Dollar Loan Center ($22,500 for seven legislators) and the Humane Nevada PAC ($17,000 for 12 legislators).
The Nevada Realtors PAC was also the single largest donor across the entire two-year cycle, contributing $326,000 to 55 of the 61 sitting legislators. The next largest single donor, the trial lawyer PAC Citizens for Justice Trust, gave $203,500 to 36 lawmakers, while the third-largest, the Pharmaceutical Research and Manufacturers of America, gave $138,500 to 44 legislators. 
However, these topline figures represent only a fraction of the total spending by any given industry.
Though industry groups, corporations and related PACs are routinely the biggest spenders of any given election, analyzing exactly how much money was contributed by such groups and to whom is often an opaque, difficult-to-track process. Corporations frequently contribute through multiple subsidiary LLCs or give massive lump sums to PACs, often as a means of circumventing campaign finance laws limiting the maximum amount any one donor can give any one candidate in a single election cycle.
Through the "Follow the Money" series, The Nevada Independent will be analyzing these funds over the course of the legislative session, breaking down just how much money both individual donors and entire industries gave to the state's 63 lawmakers.
Nevada Independent intern Sean Golonka contributed to this report.
The Nevada Independent is raising $200,000 by Dec. 31 to support coverage of the 2024 election.
Tax-deductible donations from readers like you fund this critical work.
If you give today,your donation will be matched dollar-for-dollar.
Give + Get Matched
Featured Videos