Indy Gaming: Nevada lottery legislation heading back to Legislature in 2025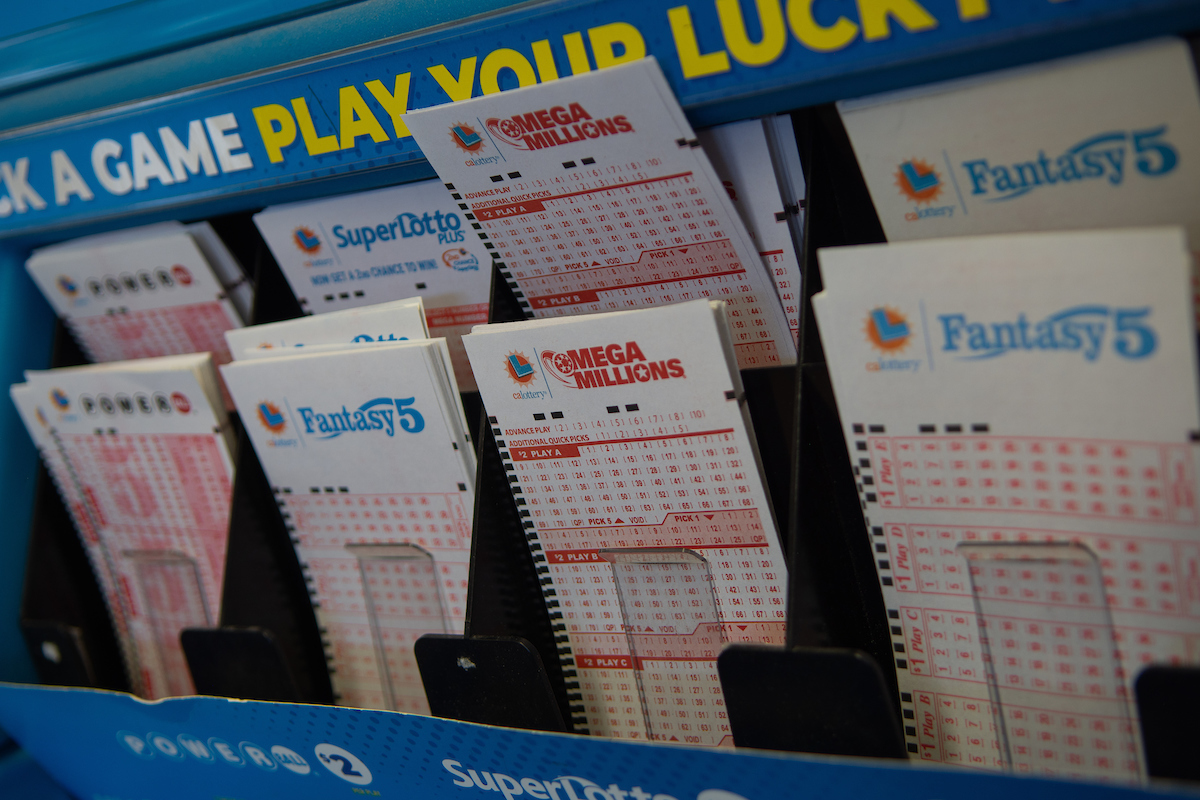 Good morning, and welcome to the Indy Gaming newsletter, a weekly look at gaming matters nationally and internationally and how the events tie back to Nevada.
If a colleague or associate emailed this newsletter to you, please click here to sign up and receive your own copy of Indy Gaming in your inbox. - Howard Stutz
(Editor's note: There will not be an Indy Gaming newsletter on June 7)
---
Nevada lawmakers did something last week that hadn't been done since William McKinley occupied the White House.
They took an important procedural step to eventually give voters a second chance to repeal the state's 159-year-old constitutional ban on lotteries.
The 12-8 vote in the Senate means AJR5, a proposed constitutional amendment removing the prohibition on state lotteries, will get a required second run through the 2025 legislative session.
If passed again, the measure goes to the 2026 general election ballot.
Gaming industry advisor Brendan Bussmann said that's an outcome Nevada's gaming industry does not want to see. He believes voters would pass a lottery ballot question. Nevada is one of five states without a statewide lottery.
"There is clear popularity for the measure in a gaming state and one that will be hard to starve off by the industry should it make it through the Legislature in 2025," said Bussmann, managing partner of Las Vegas-based B2 Global.
Assemblyman C.H. Miller (D-North Las Vegas) is banking on that support.
He sponsored the constitutional amendment and was gratified by the Senate's vote and passage in the Assembly in April. But he knows tactics will have to switch in 2025.
"It would be helpful going into the next session if there were some more structure around what [a lottery] could potentially look like," Miller said in an interview Monday at the Legislature. Miller has proposed that lottery revenue would be directed toward youth mental health programs.
"But that's not what is even being considered right now," Miller said. "What's being considered is if the people of Nevada want to amend their constitution to allow for a lottery."
According to the California Lottery, the state's two largest lottery ticket retailers are operated by Nevada gaming companies — Truckee Gaming's Gold Ranch Casino & RV Resort in Verdi and Affinity Gaming, which has three casinos in Primm. Both outlets are on the California side of the state line, but their primary customers are Nevada residents.
"We know we're losing money as a state to other states, so why not recapture that money and target it toward something that is going to benefit our future?" Miller said.
According to a 2012 UNLV research paper, there have been more than two dozen legislative attempts to implement a Nevada lottery, starting in 1887. In 1899, state lawmakers passed a lottery proposal but the measure was defeated in the 1901 session. The last two efforts in 2011 and 2015 never made it out of committee.
So what changed in 2023?
"We have legislators that are taking kind of a different approach to how we attack everything," Miller said. "So it just seems like it's just the right set of circumstances."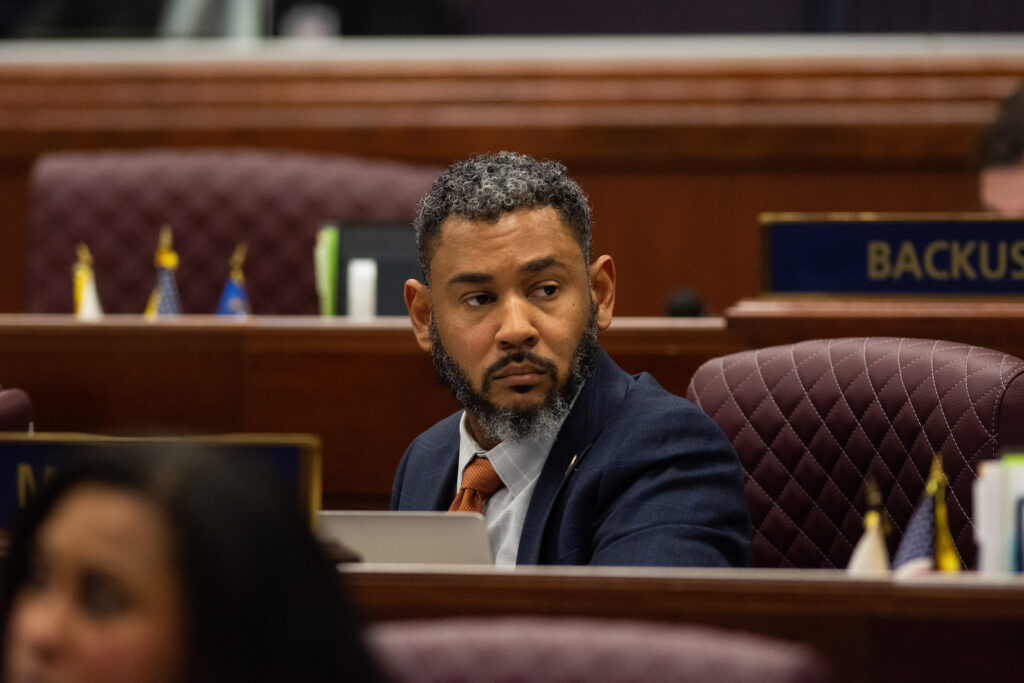 He also noted the support by Culinary Workers Local 226, which, along with other labor groups, put their efforts behind the bill and the concept of channeling revenue toward youth mental health programs.
As expected, casino industry leaders banded together in opposition to the lottery bill.
Lobbyist Nick Vassiliadis, who represents the Nevada Resort Association, raised a point about the bill during his testimony in April. The bill makes no mention of mental health issues.
In an interview Monday, Vassiliadis said the onus will be on the gaming industry to provide more depth on the potential policy implications of Nevada legalizing a state lottery.
"It's wildly popular, in concept and we know that as an industry," he said.
But the sale of lottery tickets is different from operating a casino resort.
"It's a departure from gaming policy in this state," Vassiliadis said. "There used to be an understanding that some sort of economic investment was part of the responsibility that a gaming establishment would have to receive a gaming license."
His complaint about the lottery stems from the lack of job creation.
"There are no jobs being created. This is a machine that goes into a 7/11 that people can just walk up to and buy tickets from," Vassiliadis said. "That's a pretty big departure from gaming policy and I think we want to at least have an open conversation about it."
---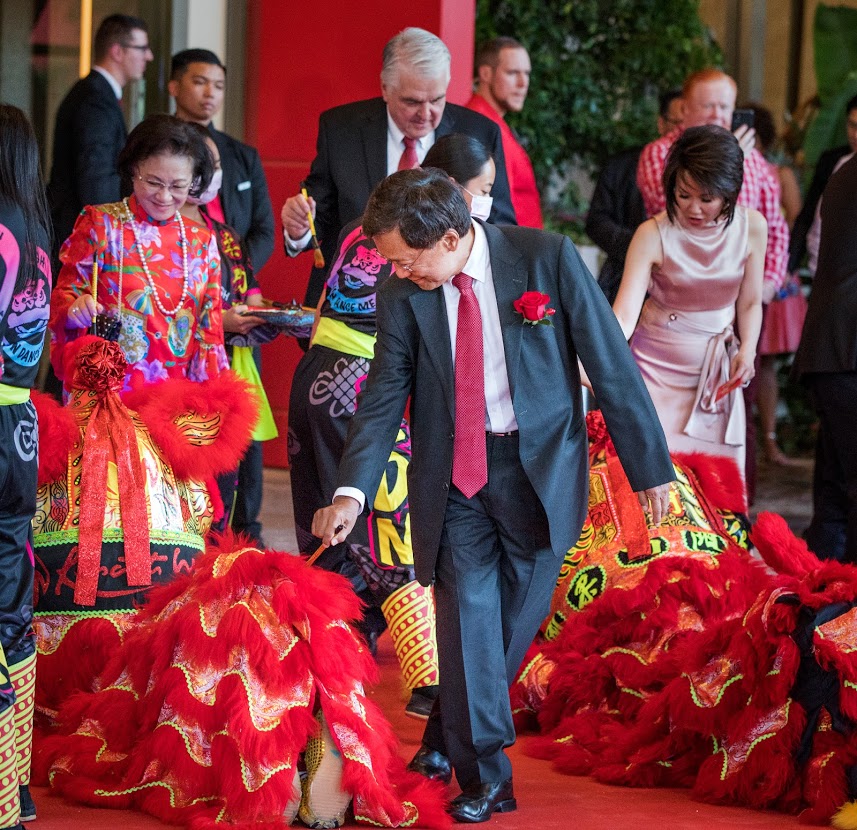 Resorts World Las Vegas revenue declines in Q1
Resorts World Las Vegas, which will celebrate its two-year anniversary at the end of June, saw a decline in revenue and a slight increase in cash flow in the first three months of the year, according to a financial statement from Malaysia-based Genting Berhad, the Strip resort's owner.
Genting said the 3,500-room Resorts World had revenue of $218 million in the quarter, down from $227 million the property reported in the last three months of 2022. However, cash flow from the revenue was $50 million, compared to $47 million in the previous quarter.
In its financial statements, Genting doesn't break down individual properties and includes the totals for Resort World Las Vegas with the company's casinos in New York and The Bahamas.
Inside Asian Gaming reported that Genting disclosed figures for Resorts World Las Vegas, which cost $4.3 billion, during a conference call with analysts. Genting said the property is driven primarily by its nongaming offerings, which accounted for 75 percent of all revenue.
In a statement, Genting said the property benefitted from a "mix of headliners" in the property's showroom, including country music icons Carrie Underwood and Luke Bryan and pop music sensation Katy Perry.
Nomura Securities wrote in a research note following the conference call that Resorts World Las Vegas intends to focus on building mass market business in 2023 in order to increase its customer database and boost convention business on weekdays.
In a statement, Genting said the Las Vegas property saw an average daily room rate of $280 in the quarter and hotel occupancy running at almost 90 percent, due primarily to convention business and interest from the NCAA Men's Basketball Tournament.
Through a franchise agreement, Resorts World's rooms are part of the Hilton Hotels Corp. Hilton Honors program, a worldwide database of 115 million active users.
During the conference call, Genting said Resorts World Las Vegas would have its highest mix of convention room nights in 2023, while upcoming events such as the Las Vegas Formula 1 Grand Prix and the Super Bowl would increase visitation.
---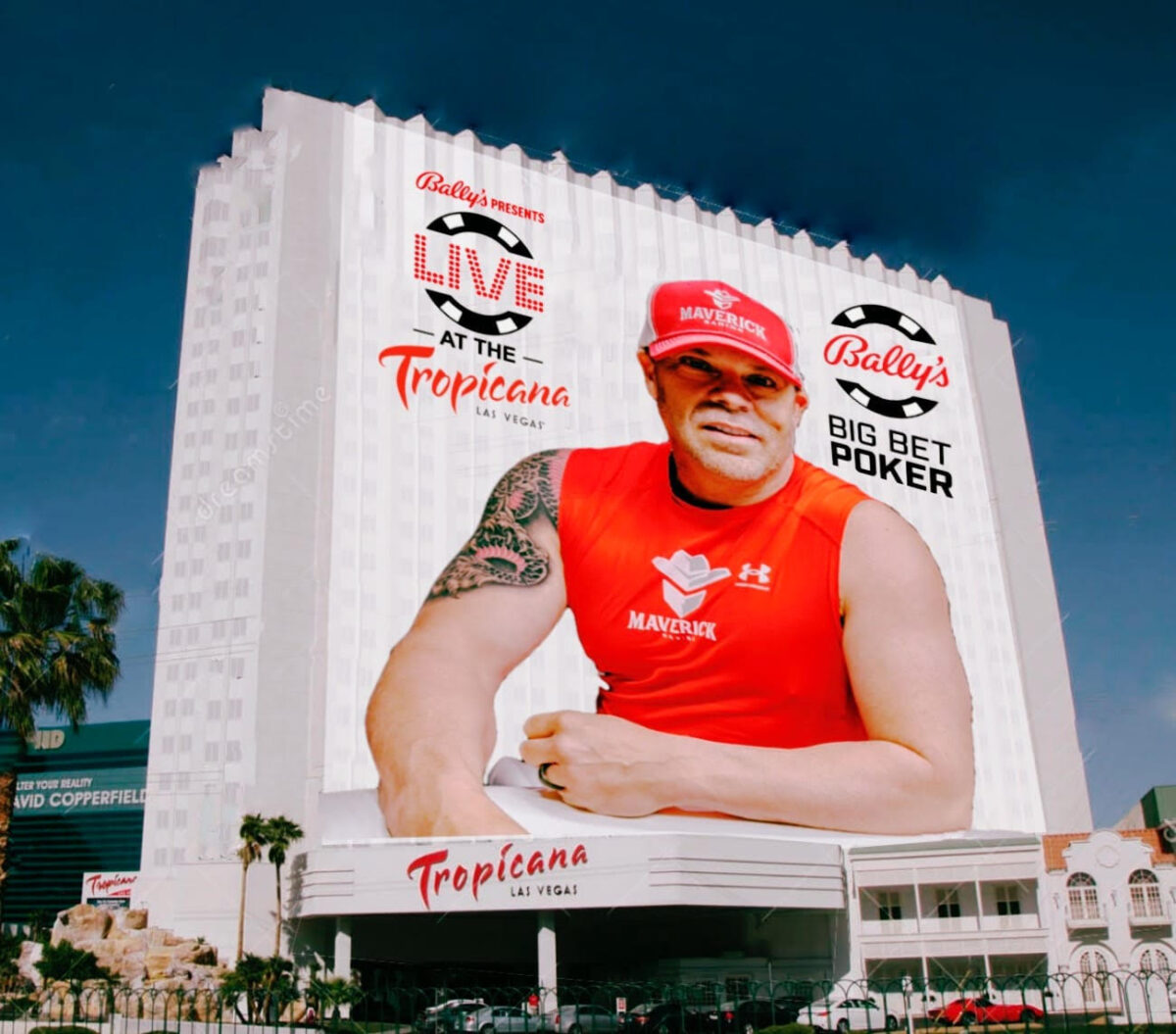 Maverick Gaming to brand poker room at the Tropicana — for now
The Tropicana Hotel and Casino could have a date with a demolition crew pending plans by the Oakland A's to turn the south Strip site into a Major League Baseball stadium.
In the meantime, Kirkland, Washington-based casino operator Maverick Gaming wants to create a high-limit poker room at the Rat Pack-era property, with high-stakes games, twice-a-day tournaments and a featured placement on streaming live-action poker series being created by the digital arm of Tropicana owner Bally's Corp.
"We're here to shake things up and give poker lovers an experience they won't forget," Maverick Gaming CEO Eric Persson said in a statement.
It might be short-lived. During testimony Monday on SB509, proponents of the $1.5 billion, 30,000-seat stadium said the Tropicana would be demolished in 2024 if lawmakers approve up to $380 million in public money to help construct the baseball stadium.
Persson's privately held Maverick Gaming operates 23 card room casinos in Washington, three casinos in Colorado and four rural Nevada hotel casinos in West Wendover and Elko.
He became a fixture last year on the poker circuit in events televised through a YouTube channel sponsored by the Hustler Live Casino, a Los Angeles-area cardroom, wearing hats and shirts with Maverick Gaming logos.
The press release announcing the partnership included an image of Persson at a poker table superimposed over a Tropicana hotel tower.
"We are very excited to be working with Mr. Persson and Maverick Gaming in an effort to also raise the stakes on inclusivity and affordability, treating players of all levels like VIPs at our tables," Tropicana General Manager Arik Knowles said in a statement.
No date was given for the launch.
Two weeks ago, Bally's said it reached an agreement with the A's to provide 9 acres of the 35-acre site on Tropicana Boulevard and the Strip for the retractable-roof stadium. At the time Bally's said it would continue to operate Tropicana Las Vegas for the foreseeable future while evaluating the company's available options for a broader redevelopment of the remainder of the site that will be adjacent to the new ballpark.
However, renderings released last week by the A's showed the proposed stadium taking up much of the 1,500-room hotel casino site, with an entrance right at the Tropicana-Strip intersection.
"The Tropicana has been a landmark of Las Vegas for generations, and this development will enhance this iconic site for generations to come," Bally's President George Papanier said in a statement. "We are committed to ensuring that the development and ballpark built in its place will become a new landmark, paying homage to the iconic history and global appeal of Las Vegas.
---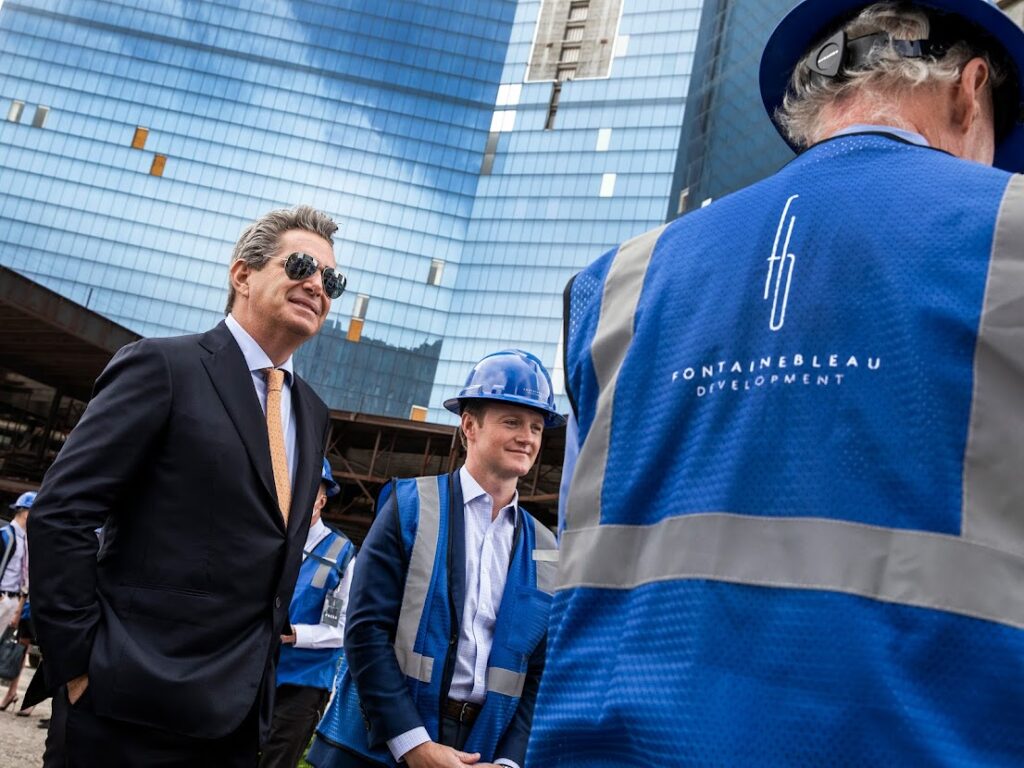 Fontainebleau provides a ride for presidential candidate DeSantis
A recent New York Times investigation looked at how often Florida Gov. Ron DeSantis made use of private jets, often owned by donors and other allies, in his run-up to announcing a presidential campaign.
There was a Las Vegas connection.
Fontainebleau Development Chairman and CEO Jeffrey Soffer provided a private jet to DeSantis for a trip to Newark, New Jersey, in February. The newspaper said Soffer, according to several lawmakers and lobbyists, has sought a change in Florida law that would allow casino development at his flagship Miami Beach Fontainebleau.
Soffer is developing the long-stalled 3,700-room Fontainebleau on the north end of the Strip and expects to open the project in December.
The Fontainebleau project was restarted in November 2021 after he reacquired the 25-acre site nine months earlier. His company walked away from the planned $2 billion development in 2009 when the project was 75 percent complete and financing dried up.
During that time span, the project went through a bankruptcy foreclosure sale and had two different owners before Soffer reacquired the 67-story, blue-tinted-glass hotel-casino. Last December, Fontainebleau Development and Koch Real Estate Investments announced they had secured $2.2 billion in financing to complete the hotel-casino.
The Times said it was unclear how DeSantis will account for the trips. Florida generally bars officeholders from accepting gifts from lobbyists or people, like Soffer, whose companies employ lobbyists — unless those gifts are considered political contributions.
Soffer declined to comment to the Times through a spokeswoman.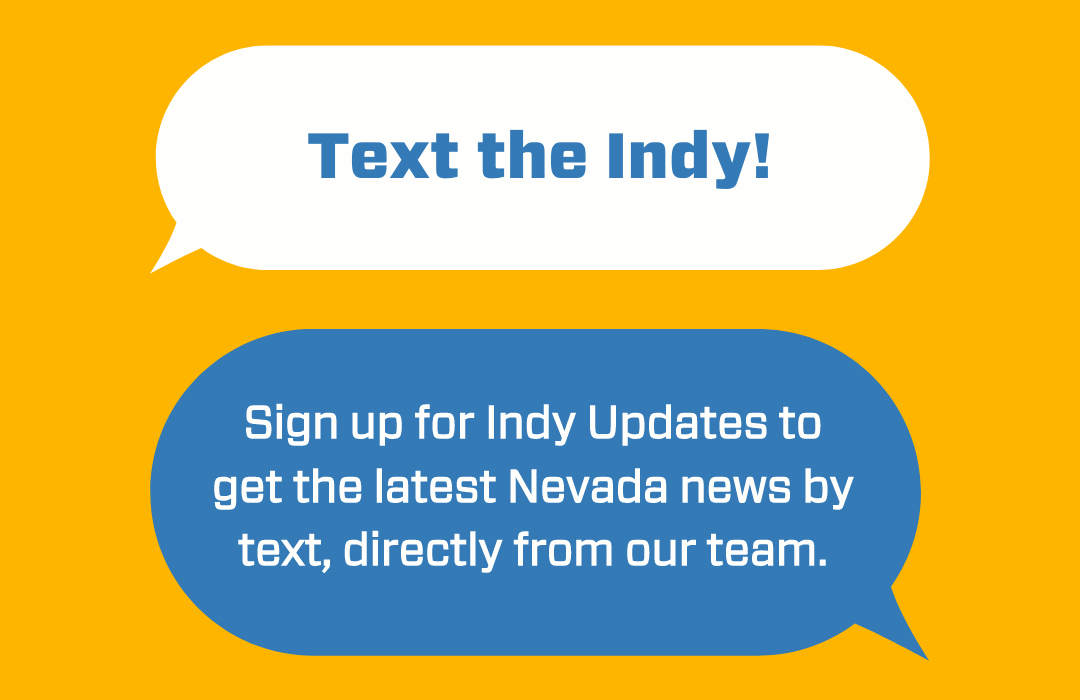 Featured Videos