Lawmakers start winding down special session; Assembly approves cuts to budget and $127 million in-add backs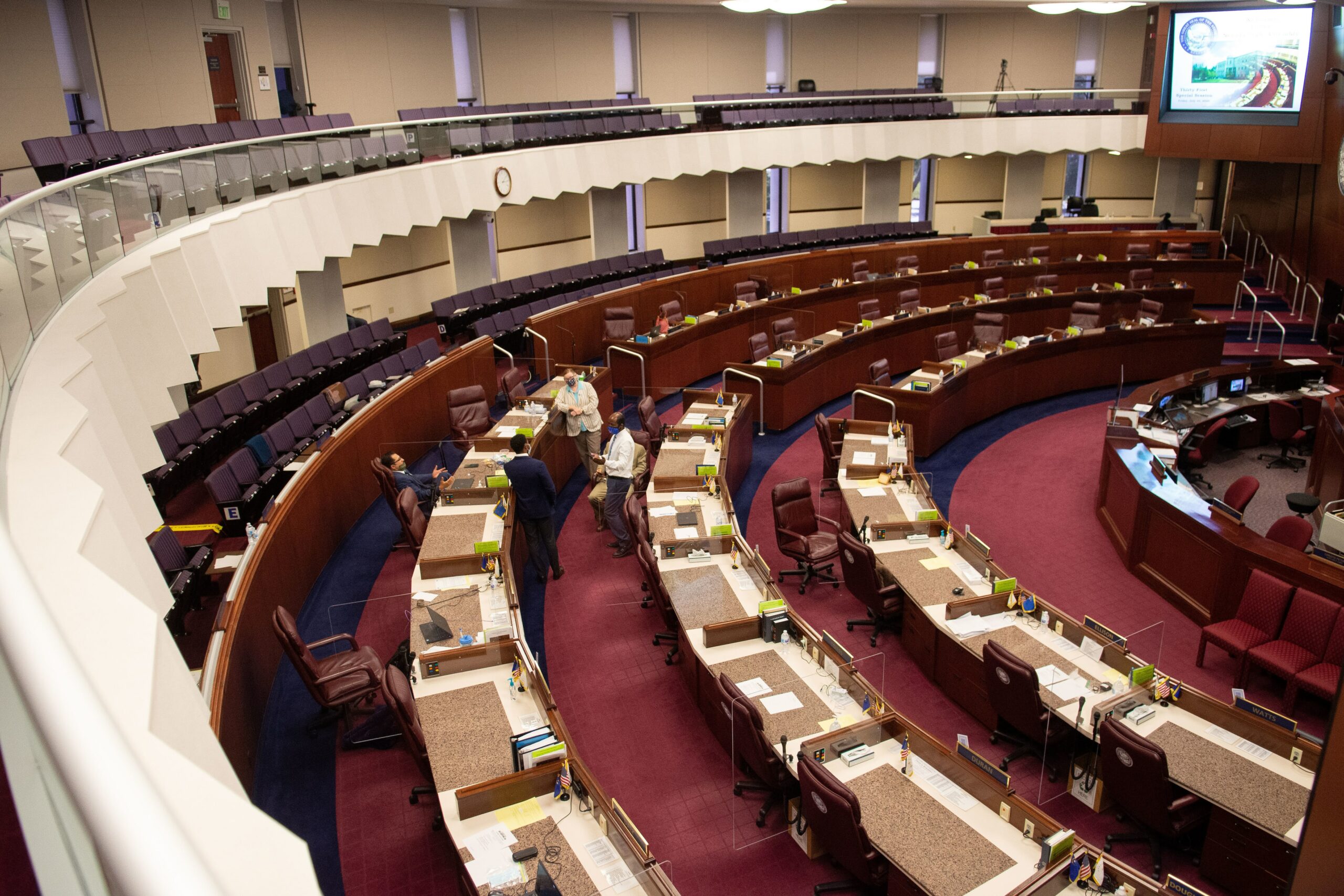 Members of the Assembly took the first step to formally slash hundreds of millions of dollars from state budget accounts to close a $1.2 billion budget gap Saturday evening.
An omnibus budget cuts bill, AB3, was approved on a party-line, 29-13 vote in the Assembly, with Republicans opposed and party leader Robin Titus saying the bill showed "skewed priorities." The Senate was slated to take up the bill later that evening and close down the session altogether, but the body adjourned just after midnight on Sunday morning because of an unspecified error in the legislation requiring an amendment.
The Assembly adjourned with plans to resume at 10 a.m. on Sunday and have a discussion about putting $50 million toward underperforming schools and students. The Senate will convene at 1 p.m. on Sunday to take up the budget cut bill.
As the bill is currently drafted, it appears that legislative leadership have managed to scrape together $127.1 million to save a long list of health care programs serving vulnerable Nevadans that had been on the chopping block in the final iteration of the bill. Those include cuts to several "optional" Medicaid programs, mental health services and child welfare initiatives.
Senate Majority Leader Nicole Cannizzaro said in an interview Saturday evening that restoring the "optional" Medicaid programs was one of lawmakers' top priorities. By continuing to spend state dollars on those programs, Nevada will also continue to receive federal matching funding for them.
"Those are things like dental service for kids. It is things like prosthetics. It is hospice care. It is all of these other things that feel very necessary and that are very necessary for those who are receiving them, but fall under this general category of Medicaid optional," Cannizzaro said.
Nearly 60 percent of the restored cuts, or $81.3 million, are expected to flow back into the Department of Health and Human Services budget. The department was facing $233 million in cuts, or more than 42 percent of Gov. Steve Sisolak's proposed reductions to agency budgets.
Lawmakers were also able to cut the number of furlough days state employees will be required to take from 12 to six days, at a cost of $25.8 million, and restore their merit pay increases, to the tune of about $14.3 million. Furloughs will be implemented starting in January, in case the state receives federal money before then that renders the unpaid time off unnecessary.
Although some Republicans have highlighted and made connections between reduction in furlough days and the nearly quarter million dollars in political contributions made by AFSCME — the union representing many state workers — Cannizzaro said those weren't connected. She said many state workers have still not recovered from the cuts and reductions made amid the 2008 recession, and that most state employees did not receive high salaries to begin with.
"This is not a way in which you're somehow giving away some lavish reward to folks; this is mitigating cuts in a state budget, where we know that there has to be some really tough decisions made," she said "It's still a tough decision to give furloughs to folks.
But hopes of more sweeping add-backs have faded after a bill to reduce the deductions that mining companies can take on their taxes — a proposal that could have yielded $102 million — gained then quickly lost an all-important Senate Republican vote.
Democratic Assemblywoman Maggie Carlton, who chairs budget committees, said lawmakers had met more frequently than usual this spring to address the fallout of the pandemic. She critiqued Republican objectors to the budget bill, asking what the solution was for Nevada families if it wasn't supporting new revenue such as the mining tax, voting for the bill before the Legislature or accepting CARES Act funding. (Some lawmakers voted against taking federal grants in interim committee meetings.)
"Sometimes the best option in front of you is what you need to go with," Carlton said. "We've always said 'don't let the perfect be the enemy of the good. This isn't good. But it's necessary."
In total, lawmakers appear to have scraped together an additional $138.6 million to lessen the severity of the proposed cuts, including $47.6 million from the governmental services tax, which is assessed on car registration at the DMV. Lawmakers last week approved a bill placing all revenue from the tax in the state's general fund instead of splitting it with a road construction fund.
They also plan to pull in an additional $46.5 million in Medicaid carryover dollars that went unspent in the last fiscal year, $25 million in cuts from the Nevada System of Higher Education and $11 million in a tax amnesty program allowing delinquent taxpayers to make payments without a penalty. The remaining amounts will come from taking $5.23 million from the Gifted and Talented Education, or GATE, Program; cutting a $2 million appropriation for the Springs Preserve; and drawing in $1.3 million in settlement funds from the attorney general's office.
After questioning from Republican Assemblywoman Jill Tolles, fiscal analysts confirmed the amended bill did leave overall education funding lower than what Gov. Steve Sisolak had originally proposed. The bill restores $4.2 million in funding to several education initiatives, including financial literacy, computer science and technology and the Teach Nevada scholarship for aspiring teachers, but at the expense of the GATE program, representing a net loss of $1.1 million for K-12 education.
However, Cannizzaro said that when lawmakers looked at the budget they determined it was being funded at a much higher level than it was supposed to be funded at.
"That's where you see those additional monies," Cannizzaro said. "We know that there are cuts to K-12 education that are proposed in this budget, but I think the most important piece of that, and I think what is being missed in a lot of these conversations, is that there are a lot of things in education that have remained whole."
The budget also still has widespread cuts for marquee education programs added in recent years. It zeroes out $70 million in weighted funding for underperforming and low-income children, and cancels more than $30 million destined for the Read by Grade 3 literacy initiative.
The amended bill does include a provision highlighting what budget items would be prioritized for restoration of funding if the state receives funding from the federal government to "offset state revenue shortfalls in Fiscal Year 2020-2021." Those items, in priority order, include:
Funding for the New Nevada Education Funding Plan, the weighted funding program
Read by Grade 3
Elimination of unpaid furlough or salary reductions for state employees
Any other budget areas cut by the Legislature
Any other purpose authorized by law
The amended legislation also includes a mechanism that would allow the state's Medicaid program to take advantage of enhanced federal matching funds should they be extended through the end of the year. Should the dollars be extended by July 25, when the current public health emergency expires, Medicaid stands to gain an additional $30 million.
If that happens, Medicaid would be required to come to the Interim Finance Committee with a plan of how to spend the money. The latest version of the bill still includes a 6 percent across-the-board rate reduction much lamented by hospitals and doctors, at a savings to the state of about $53 million.
Titus, during proceedings on the floor, questioned why the state's priority list for budget cut restorations did not include health care — specifically, higher rates for Medicaid providers. Carlton said the arrangement was intended to provide flexibility on where to send any possible influx of cash.
"We wanted to make sure that the administration had the flexibility, knowing full well that as money goes back into these accounts, they will have to bring this to IFC, and then we will be deciding how these monies will actually be done," Carlton said. "So we didn't want to draw too narrowly, because we don't know what faces us for the next six to seven months."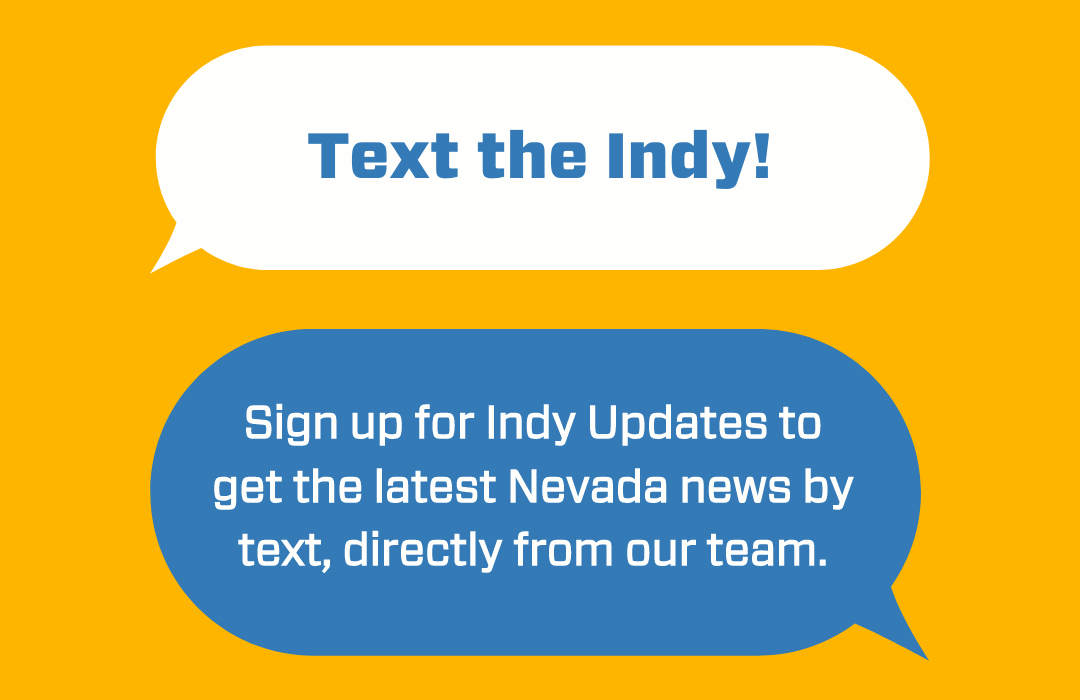 Featured Videos