Letters reveal tension between local governments on how to address homelessness, even as Legislature called for collaboration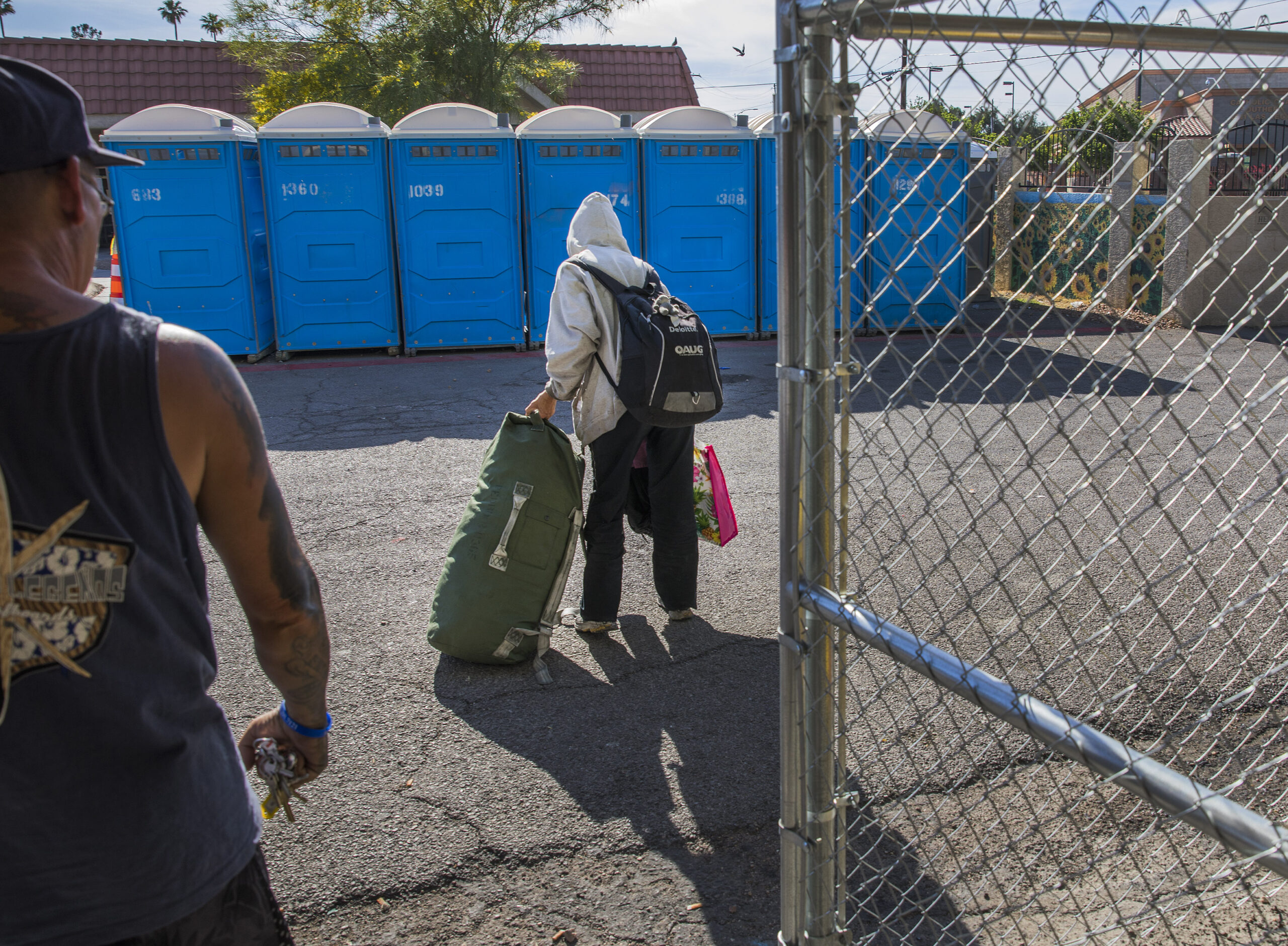 When the City of Las Vegas sent a letter to other local governments suggesting its homelessness services were being strained by those outside their jurisdiction, county commissioners replied: How do you know where they are from if they don't have addresses?
The exchange is the latest show of tension between the two governing bodies, which are struggling to address homelessness. In a letter dated Sept. 11, the city argued that the Courtyard Homeless Resource center — its chief contribution to the services available to homeless individuals in downtown and surrounding areas — cannot handle more than those who live inside city boundaries.
"The City of Las Vegas cannot provide the Courtyard as the regional solution to the homeless problem outside of our city boundaries," Mayor Carolyn Goodman and City Manager Scott Adams wrote in a letter to staff and elected officials at the county and neighboring cities. "The Courtyard was developed to provide services to limited areas in the urban core of our city. The Courtyard cannot physically support participants from outside of the city, nor should the City of Las Vegas citizens be expected to bear those additional costs originating from outside of our boundaries."
Clark County officials pushed back in a Sept. 30 letter obtained by The Nevada Independent, saying a review of six months of records show that 30 people who county outreach staff worked with were taken to the Courtyard, and that was upon the request of the homeless clients themselves.
"Since the individuals served typically do not have an address with a specific jurisdiction based on their homeless status, it is unclear how the City can assert that the Courtyard is servicing homeless individuals outside of the city's jurisdictional boundaries," the letter said.
County officials also asserted that they are the regional provider of indigent services and "will continue implementing and funding regional services with evidence-based outcomes to support a healthy system of care from ENTRY to EXIT" that provides not just overnight shelter but also transitional housing and permanent supportive housing. The letter further said that the county spends more than $47 million annually to help homeless and indigent people, and assessed or provided services to more than 25,000 people in fiscal year 2018.
"While the County recognizes the effort of the Courtyard program as part of the service array, the Courtyard is an entry point without a full complement of solutions to support a permanent exit from the system," commissioners wrote.
The city has faced criticism for a recent proposal to make it a misdemeanor to sleep or camp in a public right-of-way if there are spots available at the Courtyard or shelters. Among the critics is presidential candidate and former Housing and Urban Development Sec. Julian Castro, who opposed the ordinance earlier this month during a campaign swing through Nevada.
City officials say the ordinance is an effort to promote hygiene and safety, while directing people experiencing homelessness to services. Opponents wonder if it's a practical solution given the scarcity of shelter space.
During a meeting this week, County Commissioner Justin Jones asked a county staffer how that would play out.
"Right now, I'm not sure the driver of said ordinance because we have 6,000 street homeless and only 2,000 shelter beds, hence shared investment in expanded housing opportunities. So we're not really clear as to the purpose or desired outcome of that ordinance," said Tim Burch, human services administrator for Clark County Department of Family Services. "We anticipate it will put fear into the [homeless] population, which will increase our burden on connectivity and outreach."
The 2019 homelessness census in January counted 5,300 people sleeping on the street. Burch noted that it takes an average of 13 contacts to build trust with a person experiencing homelessness.
"You have to have social capital so someone understands that you're there to help them. [If] they're facing [mental health] conditions/issues, you have to find them in that moment of clarity where they say they want help," Burch said. "Heightening fear around that compounds the inability to properly make decisions at the time. We hope that more compassionate techniques will prevail as we continue working with our partners throughout the valley."
But he also tried to stave off a sense that staff members at local government agencies are butting heads.
"I want to tackle head-on any myths that there's disconnection between any of the city staff and our staff," Burch said. "I believe there's a level of connectivity for our staff and partners in the community. And that was why one of the foundational proponents of our plan to you was that we leverage those collaborations, not destroy them or move away from them, but [lean] more heavily into them because we know we cannot do this alone."
At their meeting on Tuesday, county commissioners reviewed a presentation on the county response to homelessness. In June, $6.1 million was allocated to expand facilities to house the homeless.
"We've had 60 beds for medically fragile adults, and those pretty much stay full. What we've done with the energy around expanded funding is put together an application to expand that to 90 beds," said Burch. "[If the grant is approved,] that would expand us up to 133 housing units for medically fragile homeless individuals in our community."
The Department of Social Services is seeking proposals for emergency shelters that would allow entry without barriers, as well as opening smaller shelters available throughout the Valley, as opposed to concentrating those shelters in the Corridor of Hope north of downtown, where service providers are concentrated.
Commissioners also raised concerns that they had observed in the community, including problems with inappropriate food items being given to people living on the street.
"We're trying to get away from the cookie-cutter scenario when it comes to shelters," said Chairwoman Marilyn Kirkpatrick. "I just think we have to have the food folks at the table, because when you're giving a homeless person a can that requires a can opener, and a 5-pound bag of cheese, and then you're throwing in a couple frozen pizzas — I don't feel that that's a good, healthy meal for them."
The chairwoman asked the presenters to keep in mind food delivery, possibly portable kitchens, and report back next quarter. Commissioner Lawrence Weekly also called for solutions such as mobile showers to restore dignity and extend compassion to the county's homeless people.
"Let's make sure we have a true consortium of people [who] understand what it's like being there. If you've never been on that side of the tracks or close to it, your really can't understand [from just] looking at a computer or data sheets," Weekly added.
Assistant County Manager Kevin Schiller followed the presentation on homeless services with an update on the county's strategic long-term response to provide affordable housing. The plan currently in progress seeks to increase housing units and decrease barriers for affordable-housing developers.
Nevada lawmakers passed a bill this session, AB73, that requires the Clark County Commission and local government bodies to form a working group to address homelessness. By next October, the group must produce a report that makes recommendations on how to reduce homelessness in Clark County and how to fund those recommendations.
Las Vegas and Clark County ... by Michelle Rindels on Scribd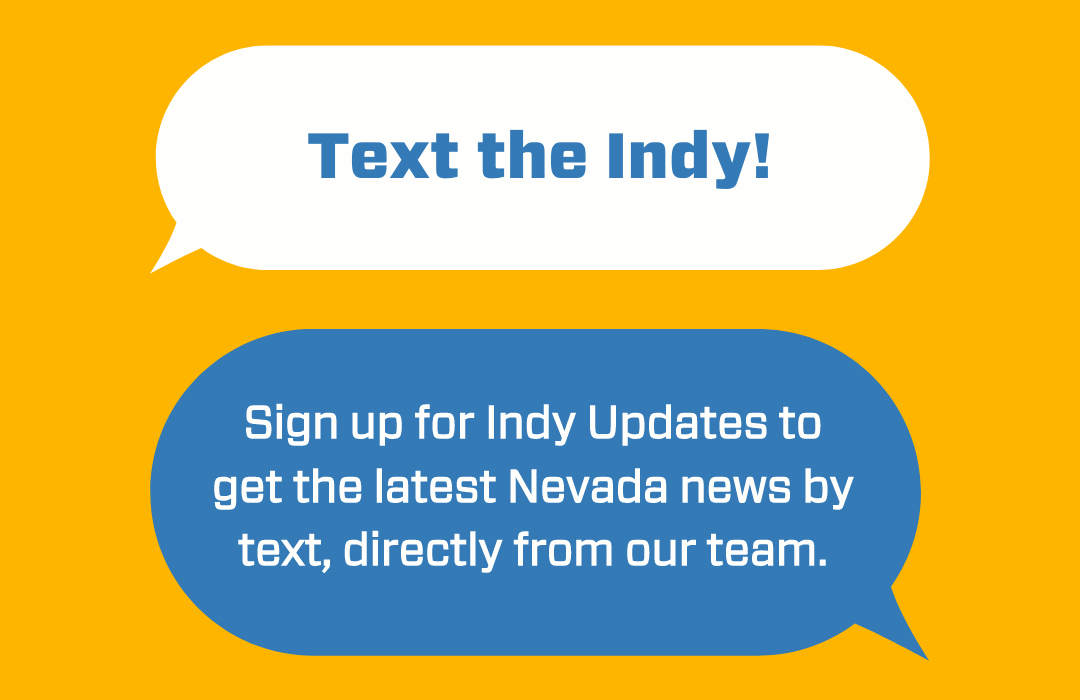 Featured Videos