Live updates: Nevada Legislature's bill introduction deadline day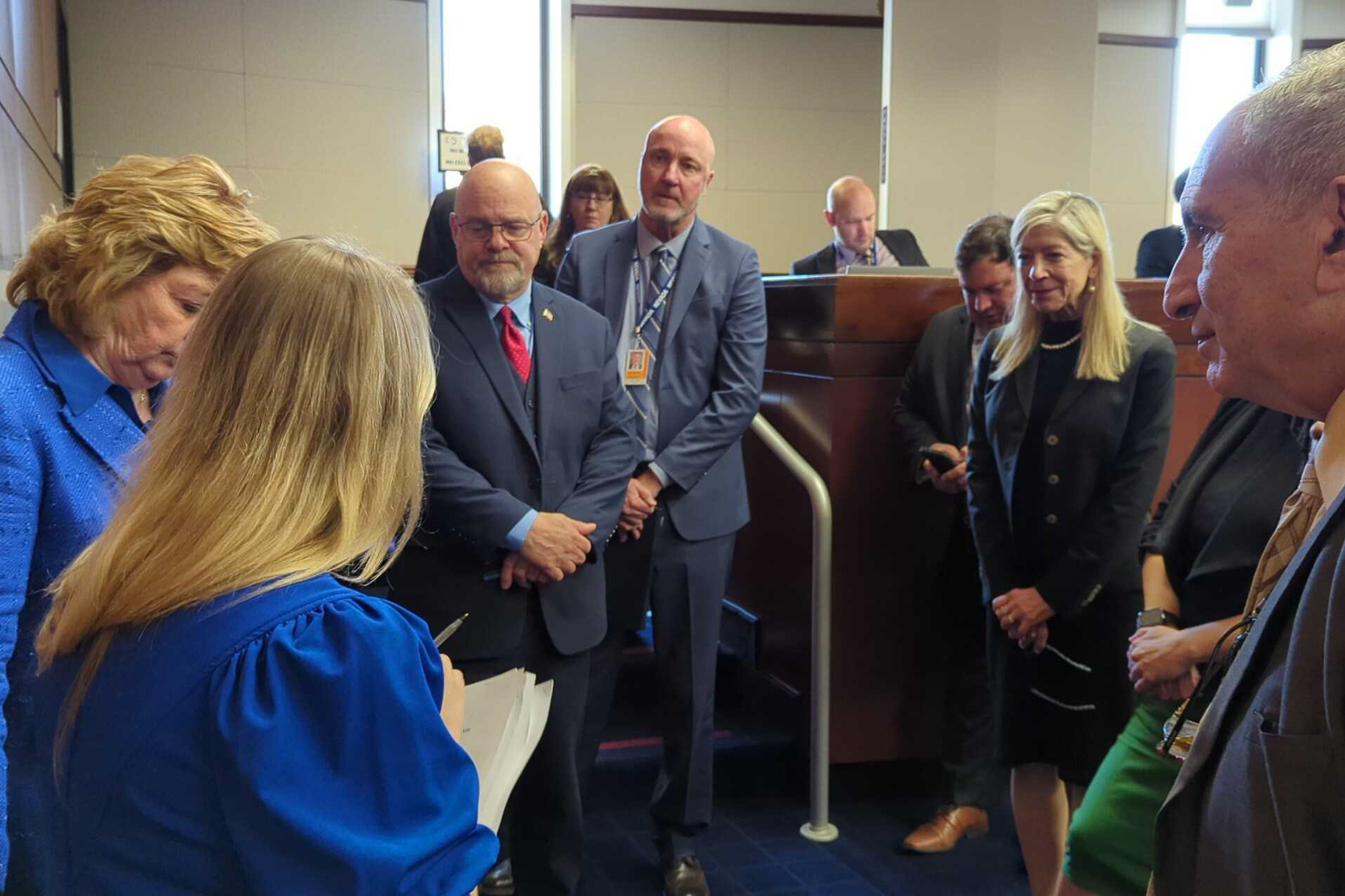 Senate ends deadline day after introducing 14 bills in late session
The first major deadline day of the 2023 legislative session wrapped up before 8 p.m. Monday after senators introduced a final round of 14 legislative proposals ahead of an end-of-day cutoff to introduce all bills (except a select handful for which the deadlines do not apply).
Monday's flurry of activity, which saw nearly 130 bills introduced across five Assembly and Senate floor sessions, raised the number of bills and resolutions this session to more than 900.
Below are highlights from the final round of bill introductions on deadline day.
Lombardo's government overhaul
SB431, a 185-page omnibus government administration bill from Gov. Joe Lombardo's office, proposes a series of sweeping changes to state government — including the establishment of cabinet-level secretaries and a state chief innovation officer; replacement of the Department of Employment, Training and Rehabilitation with the Department of Workforce; and creation of the "Nevada Way Account," which Lombardo proposed during his State of the State address.
Targeting Tesla tax dollars
SB432, sponsored by Sen. Heidi Seevers Gansert (R-Reno), would require a portion of tax proceeds that a county receives after the expiration of a large-scale tax abatement deal (for capital investments of more than $1 billion, such as the massive 2014 tax incentive package for Tesla's multibillion-dollar investment in Storey County) to be redirected to the state.
Though 20 percent of those funds would remain with the local government, 60 percent would be directed to the "Account to Mitigate the Regional Impacts of Economic Development" to address regional infrastructure needs across multiple counties affected by such a large capital investment, and 20 percent would go to the "Account to Promote Statewide Economic Development" to support regional economic development authorities.
The bill, if passed, would direct most of the tax dollars from Tesla set to be received by Storey County next year away from Storey County and to the state and Washoe County, where many Tesla Gigafactory employees reside.
A push to rollback COVID liability
SB441, sponsored by Sen. Marilyn Dondero Loop (D-Las Vegas), would undo SB4, a bill from the 2020 special legislative session that required the development of certain health and cleaning protocols to prevent the spread of COVID-19 and that gave certain private businesses — namely Strip casinos, but not schools and hospitals — immunity from civil liability lawsuits stemming from COVID-19.
Expanding voter registration
SB443, sponsored by the Senate Committee on Legislative Operations and Elections, would change a requirement to present a driver's license for same-day voter registration to any valid photo ID, as well as require the DMV to stay open extra hours within two weeks of the registration deadline for an election.
— Sean Golonka and Jacob Solis, 3/27/23, 8:54 p.m.
Assembly introduces 27 bills before adjourning ahead of deadline
With the Senate still waiting to introduce more bills before the conclusion of the legislative session's first major deadline day, the Assembly adjourned just before 7 p.m. Monday night, after lawmakers introduced 27 bills and resolutions during a second floor session of the day.
"The Assembly got it done," Assembly Speaker Steve Yeager (D-Las Vegas) said, walking off the Assembly floor.
He noted that a final meeting at the dais of the chamber between himself, Assembly Majority Floor Leader Sandra Jauregui (D-Las Vegas) and Assembly Minority Floor Leader P.K. O'Neill (R-Carson City) was meant to ensure the body had accounted for all bills that needed to be introduced by the deadline — which excluded various bill requests withdrawn from drafting by Assembly members.
Here's a look at highlights from the latest bills introduced.
Closing a tax loophole
AB450, sponsored by Assemblywoman Venicia Considine (D-Las Vegas), would provide that exemptions from the state's Real Property Transfer Tax do not apply "if a transfer of real property is made to a business entity formed for the purpose of evading the tax on transfers of real property."
A Las Vegas Review-Journal investigation last year found that many of the largest land sales on the Las Vegas Strip skirted the transfer tax entirely, in large part through the use of limited liability companies.
Opening up the Millennium Scholarship
AB443, sponsored by the Assembly Committee on Commerce and Labor, would expand access to the state's Millennium Scholarship (originally designed to boost in-state matriculation for Nevada high school students) to include students in clinical programs. The bill comes as part of a wide slate of legislation designed to stem the state's severe physician shortage.
— Sean Golonka and Jacob Solis, 3/27/23, 7:42 p.m.
---
30 Senate bills arrive, dozens more to go
As lawmakers meander to the finish line of the bill introduction deadline day, state senators introduced another 30 bills Monday evening, bringing the day's introduced bills and resolutions to 87 as of 5 p.m.
The Senate will reconvene at 6:30 p.m. for the remaining bill introductions.
Elections
SB405, an omnibus elections bill from the governor's office, proposes a slew of changes promised by Gov. Joe Lombardo on the campaign trail and during his State of the State address. The measure would require ID to vote, repeal universal vote-by-mail and instead allow registered voters to request a mail ballot, and require mail ballots be received by the close of polls on Election Day, rather than up to four days after.
Legislative Democrats have described such proposals as nonstarters.
SB406, a bill introduced on behalf of the secretary of state's office, would make it illegal to use or threaten the use of force to interfere with the duties of an election official or retaliate against an election official for performing their duties, with such a crime punishable by 1 to 4 years imprisonment. It would similarly criminalize the act of disseminating any personal information of an election official without their consent, if doing so may cause harm or fear to the official.
Criminal justice reform
SB412, from Lombardo's office, includes a bevy of crime and criminal justice provisions that emerged from the governor's 2022 campaign, including rolling back elements of the Democrat-backed 2019 criminal justice reform bill AB236 and increasing penalties for fentanyl-related drug crimes.
Cutting vehicle registration costs
SB403, sponsored by Senate Democrats, would allocate $250 million to the Department of Motor Vehicles to "provide discounts on the basic governmental services tax" — a tax of at least $16 on the value of a vehicle paid alongside the annual registration fee — for each eligible vehicle registered with the DMV in 2024.
That amount matches the proposal from Lombardo to suspend the state's 23 cent-per-gallon gas tax for one year — a proposal that would cost $250 million.
Health care
SB419, sponsored by Sen. Fabian Doñate (D-Las Vegas), would expand Medicaid eligibility to all Nevadans, regardless of citizenship status, create a way for Nevadans to access their health records directly from their provider anywhere and at any time, and establish private-public partnerships to improve health care outcomes. It also proposes offering health care groups the ability to apply for tax incentives when they build facilities and hire doctors, among other changes.
SB429, sponsored by the Senate Government Affairs Committee, would require a new or expanding business to provide certain paid family and medical leave to employees to qualify for a partial abatement of certain taxes.
Rent caps
SB426, sponsored by Sen. Pat Spearman (D-North Las Vegas), would cap annual rent increases, tying those limits to increases in the cost of living as calculated by the state government. It would also, however, create an exemption for landlords under certain circumstances, such as when the operating cost of a unit exceeds the cost-of-living cap.
— Sean Golonka, Tabitha Mueller & Jacob Solis, 3/27/23, 6:20 p.m.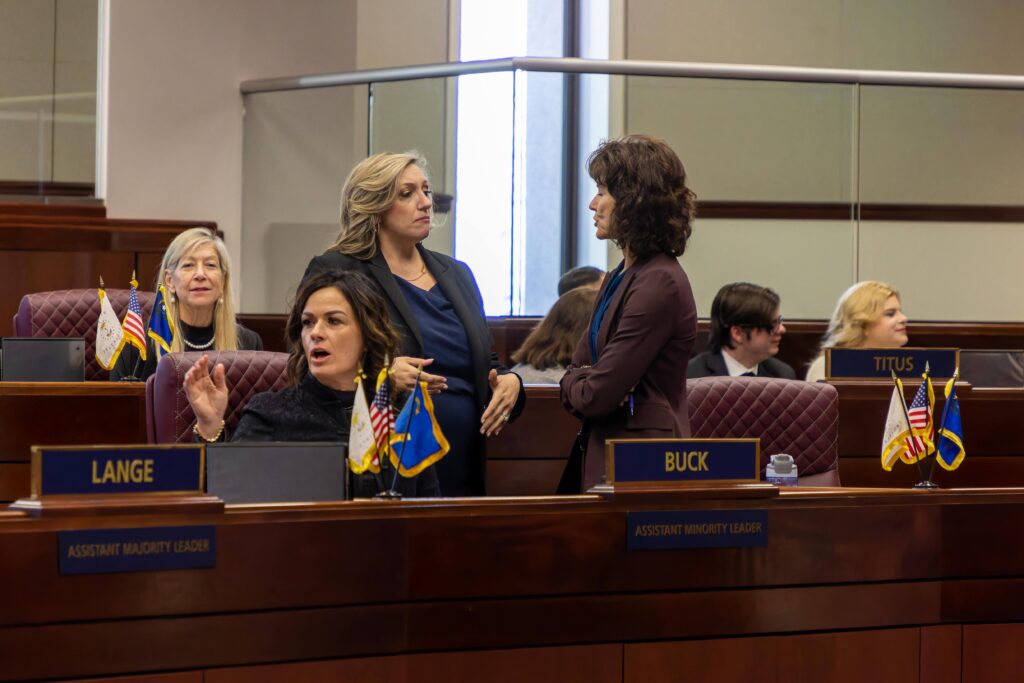 57 bills introduced Monday morning, more to come

Lawmakers collectively introduced 57 bills and resolutions ahead of an end-of-day deadline to introduce all remaining pieces of legislation.
As part of the Assembly and Senate floor sessions, lawmakers also gathered in "behind the bar" committee meetings — impromptu meetings on the floor of the Senate or Assembly chambers to quickly introduce, pass or negotiate over a bill. Lawmakers read out individual committee bill draft requests so that they could get them turned in and on the agenda for formal introductions later in the afternoon as members of the press huddled around them.
Following the day's first floor sessions, the Senate is set to reconvene at 4 p.m., and the Assembly will reconvene later this afternoon at the "call of the Speaker" to introduce remaining bills.
Here are highlights from the bills and resolutions introduced during the first floor sessions of the day:
Health care
AB404, sponsored by the Assembly Judiciary Committee, would substantially increase the state's caps on noneconomic health care malpractice lawsuits from $350,000 to $2.5 million, with future increases then tied to the Consumer Price Index (a major policy goal for the state's trial lawyers and a long-expected fight between lawyers and the health care industry).
AB418, sponsored by Assemblyman David Orentlicher (D-Las Vegas), would make any state law or regulation for abortion supersede city and county ordinances, as well as prevent health care facilities from giving "a deceptive statement" for services not provided by that facility.
SB400, sponsored by Sen. Dina Neal (D-North Las Vegas) would require each health care maintenance organization entering into a Medicaid contract with the Department of Health and Human Services to reinvest a percentage of their annual profits to address homelessness and housing issues.
School districts and boards
SB383, sponsored by Sen. Carrie Buck (R-Henderson), would act on recent calls to break up the Clark County School District — the fifth largest school district in the nation — by authorizing incorporated cities in Clark County, such as Henderson, to establish a municipal school district that is independent from the county school district.
AB423, sponsored by the Assembly Committee on Government Affairs, would in part allow local school boards to limit public comment at a meeting if those comments are "willfully disruptive of the meeting by being slanderous or offensive."
Rental repair fees
SB381, sponsored by Sen. Dallas Harris (D-Las Vegas) would prohibit a landlord from requiring a tenant to pay any fees for performing certain repairs or other work the landlord has a duty to do to maintain the "habitability" of a dwelling unit.
Sundown sirens
SB391, sponsored by Harris, would prohibit a city, county or unincorporated town from sounding a siren, bell or alarm for a purpose other than an emergency, testing a siren or bell, or celebrating a legal holiday, effectively banning any remaining sundowner sirens, which were historically used to warn people of color to leave town by nightfall. This follows a bill from the 2021 session that sought to eliminate the use of sundown sirens, such as the town of Minden's siren.
Wealth tax study
ACR7, sponsored by Assemblywoman Natha Anderson (D-Sparks), would direct "the Joint Interim Standing Committee on Revenue to conduct a study regarding wealth taxes during the 2023-2024 interim." It describes the state's existing tax structure as regressive and highlights the need to modernize Nevada's tax structure to allow the state to provide "adequate governmental services."
— Tabitha Mueller, Sean Golonka & Jacob Solis 3/27/23, 1:44 p.m.
Lawmakers planning to work late to meet bill introduction deadline
After suspending an initial deadline for bill introductions last week, Nevada lawmakers are pressing forward with plans to introduce all remaining bills by the end of the day Monday, March 27 — the deadline written into legislative rules for almost all bill introductions.
Meeting that deadline means lawmakers will likely introduce more than 200 bills across multiple Assembly and Senate floor sessions throughout the day. Those sessions could finish as early as 6 p.m. or as late as 9 p.m., Assembly Speaker Steve Yeager (D-Las Vegas) told The Nevada Independent Monday.
Senate Democrats also confirmed Monday that lawmakers will be working for as long as it takes to get through the remaining bill introductions.
Meeting the deadline relies primarily on the progress of Legislative Counsel Bureau staff, who are responsible for drafting bill language. Legislative leaders attributed the postponement of last week's Monday deadline for legislators' bill introductions to staff needing more time to draft bills.
Yeager said bill introductions would take place during the regularly scheduled floor sessions — set to begin at 11 a.m. in the Senate and 11:30 a.m. in the Assembly — and then continue once afternoon committee meetings conclude.
Though a vast majority of remaining bills are expected to arrive Monday, some emergency measures and the six major budget bills used to fund the state over the next two years are exempt from the traditional deadlines and will be introduced later in the session.
Keep following this blog for highlights of bills introduced, updates from floor sessions and other legislative happenings.
— Sean Golonka & Tabitha Mueller, 3/27/23, 10:43 a.m.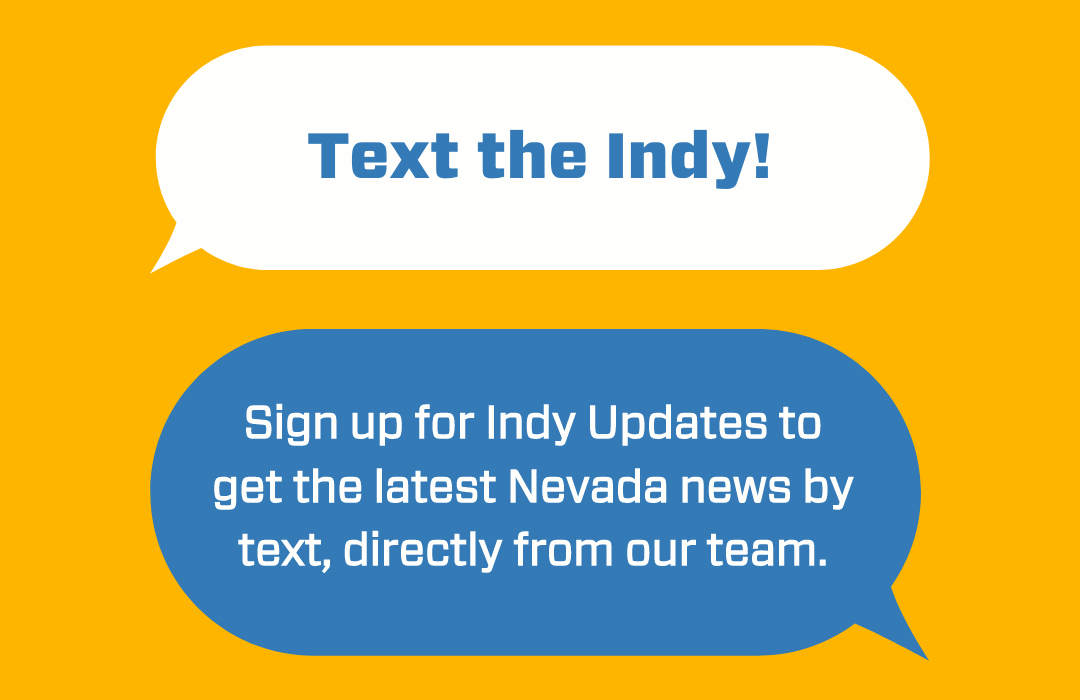 Featured Videos
Comment Policy (updated 4/20/2021): Please keep your comments civil. We reserve the right to delete comments or ban users who engage in personal attacks, use an excess of profanity, make verifiably false statements or are otherwise nasty. Comments that contain links must be approved by admin.