Which bills lived, which bills died by major legislative deadline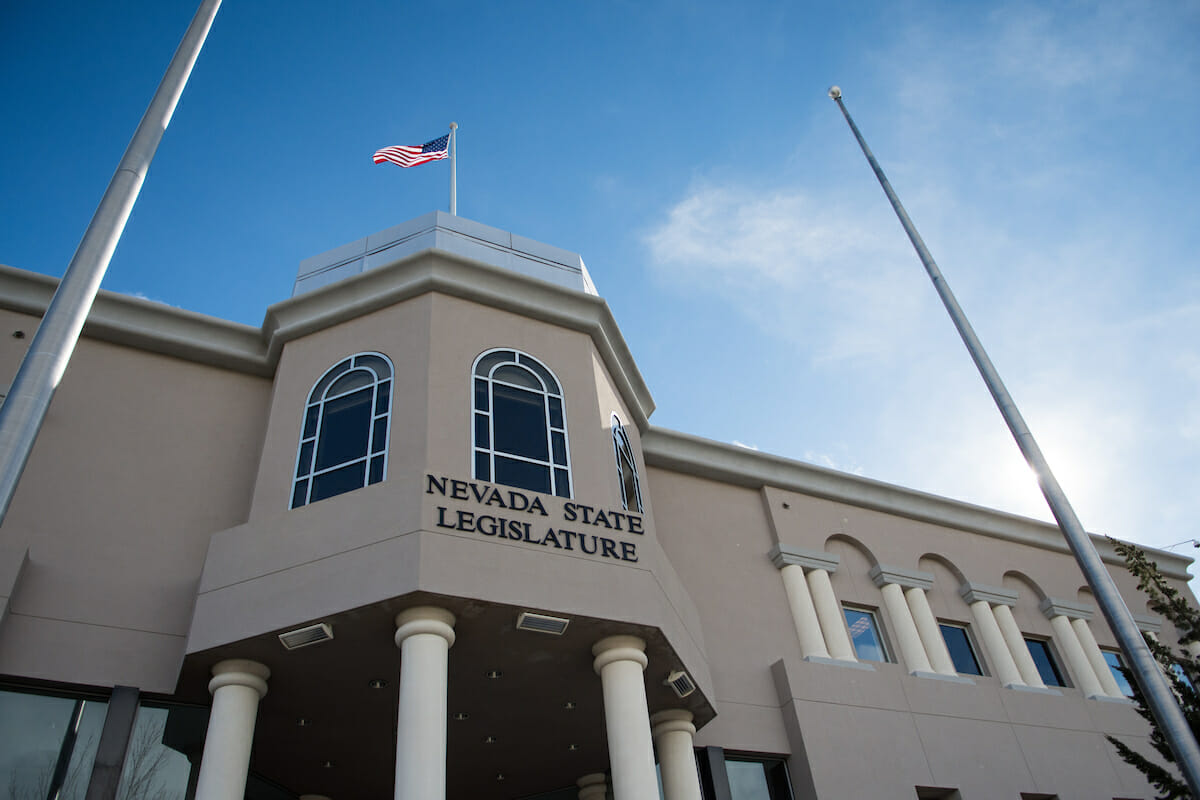 Lawmakers crossed their biggest deadline yet this session on Friday, and dozens of bills are dead in the aftermath.
Bills and resolutions had to pass out of a committee in their house of origin on Friday, although some measures are exempt from those deadlines because they have a budget implication or have mercy from the Democratic legislative leadership.
Measures that didn't get a vote in time include bills to expand Nevada's public records law, abolish the death penalty and accomplish Republican priorities such as requiring voter ID at the polls.
Here's an initial look at some high profile bills that lived, died or were substantially amended ahead of the deadline.
BILLS THAT DIED (full list here):
Several of Sen. Michael Roberson's bills
SB380: Would extend a strict lobbyist gift ban that applies to the Legislature to local legislative bodies.
SB297: Would alter the Public Employees Retirement System, creating a "hybrid" model for new workers that includes a 401(k)-style "defined benefit" element.
SB298: Requiring a drug test of applicants for public assistance.
Payday loan bills
SB17: Republican Treasurer Dan Schwartz's bill putting more limits on payday lenders. The measure got a hearing but was not brought up for a vote.
AB222: Democratic Assemblywoman Heidi Swank's bill putting more limits on payday lenders. The measure was scheduled for a Friday vote but pulled at the last minute.
Another payday lending measure, Democratic Assemblyman Edgar Flores' AB163, survived the deadline.
SB102: Concealed weapons in a secured car on a campus
Republican Sen. James Settelmeyer's bill that would have allowed concealed weapon permit holders to bring their gun on a public school or college campus, if it was secured in a car, has died.
The measure was a tempered version of campus carry legislation that emerged repeatedly in past sessions and was especially prominent in 2015.
SB109: Ban on forced human microchipping
Republican Sen. Becky Harris' bill to prohibit people from forcibly implanting microchips in any other human hasn't survived the deadline.
Harris' bill would have made the practice a category C felony.
AB121: Evergreen collective bargaining agreements
Assemblyman Steve Yeager's bill would require local government employers to continue honoring the terms of collectively bargained agreements, including scheduled raises and other compensation, even after a previously agreed-upon agreement expires.
The legislation would also require, rather than allow, local governments to provide leave to employees engaged in union activities if the leave is paid for or negotiated in a collective bargaining agreement.
Republican Senate Leader Michael Roberson called the legislation an attempt to "line the pockets of public sector unions at the taxpayer's expense."
AB264: Mandatory double-sided printing
Democratic Assemblywoman Heidi Swank's bill requires state agencies, schools and colleges to do double-sided printing. When old machines are ready to be replaced, they must be replaced with ones capable of double-sided printing.
The bill had a hearing, but never got a vote.
AB344: Plastic bag ban
Stores would have to start collecting a 10-cent fee this summer for every plastic bag they gave out, and then would have to phase them out completely by 2022.
Democratic Assemblywoman Sandra Jauregui's bill, which would have collected money for an environmental cleanup fund, never got a hearing.
AJR6: Taking treasurer and controller out of the Constitution
Democratic Assemblyman Elliot Anderson's bill would have removed the two positions from the state constitution and allowed others in the executive branch to take their role. The existing treasurer and controller would finish out their term, but wouldn't be up for re-election if their duties had been transferred to others.
The bill had a hearing but didn't come up for a vote.
SB67: Exempting mid-rise buildings in Clark County from some fire safety measures
Buildings that are more than 55 feet tall -- higher than a fire truck's ladder can reach -- are subject to certain fire safety measures, including a requirement to install fire sprinklers.
The measure would have exempted Clark County from those rules, as long as it stayed current with regulations in the International Fire Code.
Firefighting agencies opposed the measure, saying it would erode public safety. The measure  was scheduled for a vote Friday but was pulled from the agenda.
AB238: Ban on owning "dangerous wild animals"
Democratic Assemblywoman Lesley Cohen's bill that would prevent people from owning or breeding a dangerous wild animal did not survive the deadline.
The measure would have barred animals including lions, tigers, bears, alligators, monkeys and certain snakes, unless the owner was a zoo, circus, research facility, sanctuary or animal shelter.
The bill got a hearing but never came up for a vote.
SB404: Quicker access to drugs for stage-four cancer patients
A bill that would have allowed patients with stage four cancer freer access to certain medications has died.
Democratic Sen. David Parks' bill would have prevented insurers from requiring "step therapy," which involves the patient trying and failing a cheaper drug before moving on to more expensive options. An amendment specifically excluded health trust funds, such as those maintained by unions, from the provisions.
It was scheduled for a vote on Friday but was pulled from the agenda. It comes amid a fight this session to hold down drug prices.
AB237: Abolishing the death penalty
Democrats wanted to abolish Nevada's little-used death penalty and make life in prison the worst possible punishment, but that bill has foundered amid opposition from prosecutors, emotional testimony from crime victims' families and a cold shoulder from Gov. Brian Sandoval.
Democratic Assemblyman James Ohrenschall backed the bill, which got a hearing but was never brought up for a vote.
Nevada currently can't carry out the death penalty even though it has a new execution chamber because drugs it needs for the lethal cocktail have expired and suppliers haven't stepped up to replace it. Department of Corrections chief James Dzurenda has said the agency is exploring its options for finding a replacement if the need arises.
SB170: Ambitious public records bill
A bill that would have imposed timelines on government agencies to fulfill public records requests, allowed many more opportunities for requesters to get fees waived and potentially subjected the Legislature itself to more transparency rules has died.
The measure, SB170, was backed by Democratic Sen. Tick Segerblom, the American Civil Liberties Union and the Nevada Press Association.
Local governments pushed back, arguing the bill would overburden the staff that has to respond to the requests, and never came to an agreement with bill sponsors about amendments.
SB223: Barring law enforcement from performing certain immigration-related activities
Democratic Sen. Yvanna Cancela's bill was destined for the grave as soon as Senate Majority Leader Aaron Ford pulled a hearing on it last month — but it was made official on Friday.
The legislation sought to bar state and local police from participating in federal immigration activities without a warrant. A proposed amendment to the bill would've barred officers from asking someone's immigration status at the point of contact. Cancela and law enforcement reached an impasse over both version of the bill, which police found unworkable and overly restrictive.
For more about the legislation, read The Nevada Independent's coverage of the bill here.
AB86: Allowing people as young as 18 to gamble
Republican Assemblyman Jim Wheeler's long-shot proposal to lower the gambling age from 21 to 18 never got off the ground. Skeptics said it would complicate the task of monitoring the casino floor because people could gamble at 18, but couldn't drink until they were three years older.
The measure never got a hearing in the Democrat-controlled Legislature.
AB158: Fish pedicures
Nail salons shouldn't expect to put fish to work in Nevada anytime soon -- a bill authorizing "fish pedicures" has died.
The measure, backed by Republican Assemblyman Jim Marchant, was initially scheduled for a vote on Friday before it was pulled from the agenda.
The pedicures involve small fish nibbling dead skin from customers' feet.
AB131: English as the official language of Nevada
A bill proposed by Republican Assemblyman Richard McArthur that would have designated English as the official language in the state of Nevada didn't have a glimmer of a chance of passing under a Democrat-controlled Legislature and never even received a hearing before it officially died on Friday night.
The legislation would have required that all official governmental documents, transactions, proceedings, meetings and publications be in the English language.
AB164: Requiring proof of identity to vote in person
Republican Assemblywoman Lisa Krasner's proposal to require voters to show identification at the polls died a quiet death Friday night without receiving a hearing.
The legislation would have required a person to provide a government-issued ID card, a voter identification card or certain documentation from an administrator of certain health care facilities licensed by the state as proof of identification.
Democrats typically oppose voter ID proposals, which they argue serve to disenfranchise certain groups of voters, while Republicans argue such measures are necessary for ensuring integrity in the election process.
SB382: Parental notification for abortions
Senate Minority Leader Michael Roberson's bill to require parental notification of abortions for minors never received a hearing before the Friday committee deadline.
The legislation would have require physicians to provide written notification to a parent or guardian that a minor or ward is seeking an abortion, followed by a 48-hour waiting period before a physician is allowed to perform the procedure. The bill would have allowed an exception if the physician certifies in writing in the medical record of the minor or ward that a medical emergency exists necessitating an abortion, the parent or guardian certifies in writing he or she has been notified about the abortion, an agency that provides child welfare services authorizes the physician to perform the abortion or a court reverses the decision of the agency and authorizes a physician to perform the abortion.
Attorney General's bills
Several proposals by Republican Attorney General Adam Laxalt died on Friday without a committee vote, including:
AB331: Separate systems for community colleges
A measure that would have broken Nevada's community colleges away from the existing higher education structure won't make it past Friday. Republican Assemblyman Ira Hansen told the Nevada Appeal that AB331 wouldn't move forward, those backers of the bill said they hoped to salvage portions of the bill dealing with credit transfers between community colleges and universities. All four community college presidents testified against the measure during a hearing in March.
Constitutional amendments get the boot
Several measures designed to change the state's constitution that were approved in 2015 appeared headed for failure as of Thursday night with no votes scheduled ahead of the Friday committee deadline. They include:
BILLS THAT LIVED:
SB383: Requiring broker-dealers and financial advisers
A bill brought forward by Democratic Sen. Majority Leader Aaron Ford removing an exemption for broker-dealers and financial advisers from the definition of "financial planner" in state law, thereby subjecting them to the laws governing financial planners, passed Senate Commerce, Labor and Energy on Friday morning on a party line vote.
Existing law states that financial planners have a fiduciary duty toward their client, meaning that they are ethically bound to act in their client's best interest in good faith and trust. Planners are also required to disclose to their clients any gain they may receive, such as a profit or commission, if their client follows their advice.
The change put forward in the bill would also subject broker-dealers and financial advisers to the liabilities of financial planners currently spelled out in state law, namely that clients may sue their planner in civil court if they violated any element of his or her fiduciary duty, was grossly negligent in advising his or her client or violated any law in the state in recommending investments.
AB382: Capping costs on ER bills
Democratic Assemblywoman Maggie Carlton's bill to cap the fees out-of-network hospitals and physicians can impose on patients for emergency services and care passed the Assembly Health and Human Services Committee as amended on Friday.
The amendment to the bill makes a change to ensure that anyone who arrives at an out-of-network hospital, whether by ambulance or whether they walk through the front door, is covered, ensures that patients shall not be responsible for paying more than the amount of their deductible, copayment or coinsurance under their insurance plan for any emergency services and establishes procedures for resolving complaints concerning the rate of payment.
AB249: Codifying free contraception provision of Affordable Care Act into state law
A bill sponsored by Assembly Speaker Jason Frierson that would codify the requirement from the Affordable Care Act that insurance companies cover contraception free of charge into state law passed Assembly Health and Human Services on Friday as amended.
The amended bill includes language that allows the plan to require a person enrolled in Medicaid to pay a higher deductible, copayment or coinsurance for a drug or device for contraception if the person refuses to accept the therapeutic equivalent of the drug or device. The plan also must include at least one drug or device for each method of contraception approved by the Food and Drug Administration free or charge.
The amendment also requires a 12-month distribution of contraception all at once.
SB124: Keeping guns away from domestic abusers, stalkers
Two competing amendments to a measure designed to strip domestic abusers and stalkers from owning or possessing firearms ended with Democrats winning out and Republicans voting against the measure.
SB124, which was primarily sponsored by Democratic Sen. Pat Spearman and sought to prohibit persons under extended orders of protection relating to domestic violence and stalking from owning firearms, came with two proposed amendments on Friday.
One amendment, proposed by Republican Sen. Michael Roberson, would have removed a mandate that a judge order a person barred from firearms, and allow them discretion with specific attention paid to their past history related to domestic violence or if they've used a firearm in commission of a crime.
But the committee ended up approving another amendment brought forward by Chairman Sen. Tick Segerblom, which reinstated judicial discretion on banning firearm ownership and specified that the ban wouldn't apply retroactively. Senate Majority Leader Aaron Ford, who sits on the committee, said work will continue on the bill before the next deadline for first-house passage on April 25.
SB194: No shark fin soup for you
Shark fin soup will be coming off the menu under a measure proposed by Democratic Sen. Mo Denis that would generally ban the sale of products made with exotic animals. SB194 would for the most part prohibit sales of products from any species of elephant, rhinoceros, whale, tiger, lion, leopard, cheetah, jaguar, pangolin, sea turtle, shark, ray, mammoth, narwhal, walrus, or hippopotamus, with some exceptions for antiques, or law enforcement or educational purposes.
An amendment to the bill added the detached tail or fin of a shark to the list of banned products.
The Senate Commerce, Labor and Energy committee approved the bill on Friday.
SB392: Community solar & energy storage
A Senate panel approved a duo of energy-related measures on Friday dealing with community solar gardens and energy storage systems.
SB392, sponsored by Democratic Sen. Patricia Spearman, would require the state's Public Utilities Commission to create regulations for community solar gardens, which are buy-in solar programs for individuals who can't install a traditional rooftop solar system on their home. The amended version of the bill lays out requirements that community solar participants be credited on their utility bill, and certain energy purchase requirements. It sets a goal for community solar gardens to produce at least 200 megawatts of electric energy by 2023, places a maximum project size limit of not more than 15 megawatts and raises the minimum number of subscribers to 20.
Another energy-related bill sponsored by Spearman, SB145, was approved with a number of amendments on Friday. The measure requires the PUC to develop incentive programs for residential customers with storage programs and to create an electric vehicle infrastructure development program, and sets restrictions and regulations on energy storage systems.
AB384: "Ban the Box" provision helping ex-cons get work
People with a criminal record would have a better chance at a government job under AB384.
The so-called "Ban the Box" provision would prevent government employers from considering an applicant's criminal history until after they've made a job offer. If the employer then decides not to hire the person based on their record, they have to send a letter to the applicant explaining why they weren't chosen.
Critics wondered if it would take away too much discretion from employers who, for example, don't want someone who committed a burglary to have a job that involves entering customers' homes.
An amendment would exempt police officers and school employees from the "Ban the Box" provisions.
The Assembly Government Affairs Committee approved the bill.
AB321: Cities keeping closer tabs on Airbnb
Short-term rental platforms such as Airbnb would have to make quarterly reports to Nevada municipalities on how much activity they have and how much revenue they're making under AB321.
The bill, sponsored by Democratic Assemblywoman Heidi Swank, also says local governments may designate staff to issue subpoenas to the companies if there's reason to believe a short-term rental is violating the law.
The Assembly Government Affairs Committee passed the bill.
AB420: Telecommunications devices for prisoners
Prisoners will have more opportunities to use cellphones or computers under AB420, backed by Democratic Assemblyman James Ohrenschall. The measure allows offenders to use telecommunications devices for visitation, education or job search activities, with permission from prisons officials.
The Assembly Committee on Corrections, Parole and Probation passed the bill Friday.
SB325: CHIP and Medicaid expansion for non-citizen children legally in the country
A bill to expand a government health care program to cover non-citizen children who have legally resided in the country for less than five years cleared the Senate Health and Human Services Committee unanimously on Wednesday.
The legislation, sponsored by Democratic Sen. Yvanna Cancela, requires the director of the Department of Health and Human Services to expand the State Plan for Medicaid and the Children's Health Insurance Program to include children under 21 years old who are lawfully residing in the United States and have done so for less than five years. Federal law generally does not allow non-citizens to be eligible for certain federal public benefits for at least five years after they have entered the United States but contains an exemption that allows state to elect to cover children under Medicaid and CHIP.
SB233: Codifying portions of the Affordable Care Act and 12-month supplies of contraception
A bill that attempts to backstop the Affordable Care Act by placing certain provisions in state law and expands upon it by requiring insurance companies to cover a 12-month fill of contraception at once passed the Senate Health and Human Services Committee on a 3-2 party line vote on Wednesday.
As amended, the legislation, sponsored by Democratic Sen. Julia Ratti, will ensure that certain provisions of the Affordable Care Act, such as requiring contraception, mammograms and well-woman preventative visits to be covered free of cost to the patient, are codified into state law, along with a requirement that insurance companies fill 12-months of a birth control prescription at once. The amendment clarifies that insurance policies must provide a three-month supply of birth control on initial fill, a balance of the plan year supply on second bill and a 12-month supply on subsequent fills, unless a shorter dispense is medically necessary.
Other portions of the amendment are designed to bring the language of the bill into alignment with the Women's Preventative Health benefit under the Affordable Care Act.
SB236: Authorizing businesses and special events where marijuana use is allowed
Nevada voters passed Question 2 last year, which legalized recreational marijuana but not public consumption. The Senate Judiciary Committee voted Wednesday to pass SB236, which authorizes municipalities to give out permits that would allow marijuana consumption at a business, such as a marijuana lounge, or a special event, such as a music festival.
AJR5: No more Board of Regents in the Constitution
Democratic Assemblyman Elliot Anderson's proposal to remove the Board of Regents from the Nevada Constitution passed the Assembly Legislative Operations and Elections Committee unanimously on Thursday.
The measure would allow the Legislature more oversight of the Nevada System of High Education by allowing lawmakers to make any statutory changes to the 13-member state higher education system Board of Regents, a longstanding debate at the Legislature. The measure would need to twice pass the Legislature, in 2017 and 2019, before going to a vote of the people in 2020 for final approval.
SB59: Law enforcement and the prescription drug monitoring database
The attorney general's bill requiring law enforcement officers to enter certain information about controlled substances into the state prescription drug monitoring database passed the Senate Committee on Health and Human Services on Wednesday.
The bill requires law enforcement officers who encounter certain situations involving prescribed controlled substances or receive a report of a stolen prescription for a controlled substance to report certain information their employer, which must ensure it is uploaded to the state's prescription drug monitoring by database. The database is typically accessed by doctors and other prescribers before writing a script for a prescription controlled substance, like opioids.
Amendments to the bill clarify that the provision only applies to law enforcement officers acting in their official capacity, requires coroners and medical examiners to have access to the database and expands the list of controlled substances monitored by the program to include schedule V drugs.
SB366: Employer disclosure of number of employees on Medicaid
A bill, sponsored by Democratic Sen. Yvanna Cancela, to require public disclosure of the number of employees at individual businesses who are on Medicaid passed Senate Health and Human Services on Wednesday.
The legislation requires the Department of Health and Human Services to prepare a semiannual report disclosing certain employers in the state that have 50 or more employees enrolled in Medicaid and whether the employees have access to an employer-based health care plan and to make that information public. An amendment to the bill removed other provisions in the original bill text that would have required the department to prepare an annual report on other topics relating to Medicaid financing and eligibility, insurers that provide health insurance coverage under a contract with the Public Employees Benefits Program to disclose certain information and other provisions.
A host of elections bills
A host of elections bills made it out of Assembly Legislative Operations and Elections on Thursday including:
Some new taxes
BILLS THAT WERE SUBSTANTIALLY AMENDED:
AB186: Universal pre-kindergarten bill scaled back
An ambitious proposal to have a pre-kindergarten program at every elementary school and require children to enroll in kindergarten at age 5 has been dramatically amended.
The original bill had an estimated price tag of $353 million over the next two years -- the cost of preparing for an influx of new children into the public school system. The new program seeks about $10 million to help with pre-K expansion over the next two years, and puts a heavy emphasis on breaking down the barriers to expanding the programs -- such as the lack of space at regular elementary schools.
Nevada received a federal grant to ramp up its pre-K programs, but hasn't been able to create as much capacity as it had hoped. Gov. Brian Sandoval cited those problems in a statement after the bill hearing, saying Nevada needed to fully utilize the money it already has before adding more.
In another compromise, the bill was changed to mandate children start school by age 6. Existing law allows until age 7, but parents -- especially homeschool families -- said they worried that making children start at age 5 would force education before children were ready.
The bill passed the Assembly Education Committee on Friday, with three Republicans opposed.
AB188: Compromise on course load needed for Silver State Opportunity Grant
Nevada's new need-based scholarship, the Silver State Opportunity Grant, requires students to take at least 15 credits a semester to retain the award. But that's not always easy for the students at community colleges and Nevada State College who are eligible for the award, and many drop off when they can't maintain that course load.
Assemblywoman Olivia Diaz initially pushed for reducing the credit requirement down to 9 per semester, but an amendment to her bill raises it to 12.
That version passed the Assembly Education Committee on Friday, with five Republicans opposed.
Lawmakers are trying to encourage students to take a course load heavy enough that they will graduate in a timely manner, while also providing the grant to students who most need it because they're weighed down with work and family obligations.
AB320: Teacher evaluations won't include test scores, but will include student achievement data
Teacher evaluations won't incorporate statewide testing data under Democratic Assembly Speaker Jason Frierson's AB320, but they would be based 20 percent on local student achievement data. That often means students demonstrating that they're meeting pre-set "student learning goals," not taking a standardized test.
The Assembly Education Committee passed the bill on Friday, with two Republicans opposed. A more dramatic version of the idea, Democratic Assemblyman Ozzie Fumo's AB212, would have completely eliminated student achievement data from teacher evaluations but wasn't brought up for a vote.
Gov. Brian Sandoval led the charge in 2011 to implement a data-driven teacher evaluation system, but it's taken years longer than expected to develop and is not yet fully implemented. He has said he'd consider any measure that might improve the evaluation system.
AB312: Bill giving teachers credit for outsized classes converted to class size recommendation bill
A bill backed by Democratic Assemblywoman Brittney Miller originally sought to give teachers the highest possible grades on their evaluations if their class was bigger than the state-recommended ratio.
The measure was gutted and replaced with language that requires the state to come up with recommended class sizes for all grades, with the exception of music classes such as choir, which are meant to be large.
The amended bill passed unanimously out of the Assembly Education Committee on Friday.
AB348: Opt-out sex education bill amended to remain opt-in
A controversial proposal to make sex education in Nevada "opt-out" rather than "opt-in" has been softened.
The amended version of Democratic Assemblywoman Amber Joiner's AB348 now requires parents to consciously affirm that they want their child to participate in sex ed, but requires a vigorous effort to follow up when a parent doesn't indicate a preference either way. It also encourages districts to have parents consent to sex ed through online registration forms at the beginning of the school year, and to offer the option of consenting for multiple years at one time.
The amendments specify that people other than teachers or school nurses could teach the course, but only if the district demonstrates that there aren't enough qualified instructors and there aren't funds to back them. Some critics of the original bill worried that sex education instruction would come from employees of Planned Parenthood, for example.
The bill passed the Assembly Education Committee on Friday with five Republicans opposed.
AB409: Read by Grade 3 will retain its retention mechanism
An effort to remove the major accountability element of the Read by Grade 3 program is being toned down.
Gov. Brian Sandoval's Read by Grade 3 literacy program includes tens of millions of dollars to support reading and requires schools come up with their own literacy plan. Effective mid-2019, it also required schools hold back third graders who can't read at grade level.
AB409 originally sought to expand the program but eliminate the retention element. School psychologists said retention can be a traumatic experience and doesn't improve a student's academic performance in the long run.
The amended bill preserves the retention rule, but specifies that the final decision on whether to keep a child in third grade for another year lies with a team that includes the child's parent.
The bill passed the Assembly Education Committee in spite of opposition from five Republicans and one Democrat -- Assemblyman Elliot Anderson.
AB277: Save Red Rock bill gutted
A measure initially introduced to stem a controversial development near Red Rock Canyon National Conservation Area was entirely overhauled via an amendment introduced late Friday.
Democratic Assemblyman Steve Yeager's AB277 originally would have created restriction on local governments to expand or create new developments within a five-mile radius of national conservation areas.
The new version of the bill would create a 1.5 mile buffer zone around conservation areas, and would require developments within that zone to submit environmental impact statements to the local government with jurisdiction over the development, with specific environmental and other goals that the local government would need to assess before approving the development. The bill if passed wouldn't affect existing development agreements, but Yeager said that the measure would still affect the proposed Blue Diamond development because it hasn't been approved as a development plan yet.
The amended measure passed a committee vote on a 10-4 vote, with four of the five Republicans on the committee voting against the measure.
AB423: Rating workplaces on gender equity
An Assembly committee has watered down a bill that originally charged the Nevada Commission for Women with surveying large businesses about issues related to gender equity, creating a "Gender Equity Index" and giving large businesses an annual rating that would be posted online.
The measure now requires a database of employers who have best practices on gender equity in the workplace, and clarifies that employers don't have to respond to the survey and won't be punished if they don't.
The bill, sponsored by Democratic Assemblywoman Brittney Miller, passed the Assembly Government Affairs Committee on Friday.
AB217: Shutting down motels that are hotbeds for prostitution
A bill that would have required municipalities to revoke the business license of a hotel or motel that's a hotbed for prostitution has been softened to say authorities may do so. It also allows for a civil fine rather than outright license revocation.
The measure, backed by Republican Assemblyman John Hambrick, seeks to punish proprietors who know or should know that seedy activity is happening at their business.
The Assembly Government Affairs Committee passed the bill on Friday.
AB175: Minimum wage bill becomes insurance bill
An effort by Democratic lawmakers to raise the state's minimum wage to $15 an hour was scrapped and replaced with language requiring a higher standard of health insurance plans for employers who offer $7.25 an hour.
AB175 was amended to require employers with the lower tier of minimum wage to offer a minimum insurance plan equivalent to a Bronze plan under the Affordable Care Act. The amended bill was passed out of committee on a party-line vote on Wednesday.
AB303: Private prisons ban bill now allows private prisons
What started out as an outright ban on Nevada's use of private prisons has turned into a bill that allows the use of private prisons to ease overcrowding for the next five years, unless lawmakers choose to extend that period even more.
The amended version of AB303 puts certain parameters on private prison use, including requiring that the facility offers video visitation, requiring regular audits of the prison conditions and specifying that inmates who are from out of state are the first to go there. Gov. Brian Sandoval's budget calls for sending 200 inmates to out-of-state private prisons over the biennium to ease overcrowding and allow for renovations in a building in a Southern Nevada prison.
SB394: "Medicaid for all" becomes a study
A bill that would have allowed anyone in Nevada to buy in to the state's Medicaid program was amended into a study during a Senate Health and Human Services meeting on Wednesday. The bill passed the committee on a 3-2 party line vote.
The original language of the bill would have allowed individuals to purchase Medicaid coverage off of the Silver State Health Insurance Exchange at a certain premium. The amended language now requires the Legislative Committee on Health Care to study the requirements proposed by the bill during the 2017-18 interim. Another amendment to the bill, proposed by Danny Thompson on behalf of the Laborers' International Union Local 872 and the AFL-CIO, requires a health maintenance organization to provide certain data to group purchasers.
However, the amendment leaves intact language aligning Nevada with the federal Affordable Care Act by prohibiting health insurers from denying coverage based on pre-existing conditions and setting certain caps on certain essential health benefits and requiring health insurers to cover adult children of insured individuals up to 26 years old.
AB360: High speed rail between Las Vegas and Reno
A proposal that would have allowed state officials to enter into a public-private partnership and would have allocated $30 million to conduct a study on a high-speed rail line between Las Vegas and Reno passed after being amended to remove the spending.
Republican Assemblyman Jim Marchant's AB360 passed the Assembly Transportation committee after being amended to remove a $30 million allocation for study and just requires the Department of Transportation to "evaluate opportunities" for a high-speed rail system between the state's two urban centers. Only Democratic Assemblywoman Ellen Spiegel voted no, saying that the bill was redundant with existing law.
BILLS KEPT ALIVE:
(By being re-referred to Senate Finance or Assembly Ways and Means, or through a waiver from legislative leadership)
SJR14: Constitutional property tax amendment
A constitutional amendment to fix the state's property tax system proposed by Democratic Sen. Julia Ratti was granted a waiver on Thursday, meaning it is exempt from legislative deadlines.
Under the amendment, properties would not be subject to certain caps on property tax increases set by the Legislature and a depreciation factor on the home would reset for the first year after the property is sold. The Senate Committee on Revenue and Economic Development first heard the measure on Wednesday.
SB265: Pharmaceutical omnibus bill, including price caps on diabetes drugs
A bill put forward by Democratic Sen. Yvanna Cancela that would make a number of changes relating to prescription drugs and the pharmaceutical industry in Nevada was granted a waiver on Friday, meaning that it is not subject to deadlines.
The bill will stay in the Senate Health and Human Services as discussions continue behind the scenes over what the final form of the bill will look like. When she presented the bill last month, Cancela noted the bill is a starting point for further discussion, but the pharmaceutical industry has said that it won't support a bill that solely targets them without addressing the role that insurers and pharmacy benefit managers play in setting the final drug prices that consumers pay at the pharmacy counter.
SB486: Collective bargaining for state employees
A controversial proposal to allow state employees to unionize lives on, even though it didn't get a vote on deadline day.
Senate Government Affairs Committee Chairman David Parks said the bill had been granted a waiver, meaning Democratic legislative leaders agreed to give it a special exemption from deadlines.
A hearing last week on SB486 drew state employees who said they were living paycheck to paycheck, and others who pointed to the trouble that state agencies — including the Department of Corrections — have retaining workers because their wages are lower than their unionized counterparts in local government.
Gov. Sandoval's office has said that while he "has great respect and appreciation for state employees and values their devotion to public service," he can't support the bill. A spokeswoman for Sandoval noted that his budget includes raises for state employees, who had their salaries frozen during the downturn.
SB508: Governor's proposed 10 percent excise tax on recreational marijuana
The Senate Committee on Revenue and Economic development voted unanimously on Thursday to re-refer without recommendation Gov. Brian Sandoval's proposed 10 percent excise tax on recreational marijuana to fund education to Senate Finance.
The move keeps the bill alive while lawmakers continue to have a broader conversation about how marijuana should be taxed in the state and where the revenue from those taxes should be directed. Democratic Sen. Julia Ratti, who chairs Revenue and Economic Development, presented to the committee last week an overview of the different marijuana tax proposals on the table this session.
SB430: Eliminating the Achievement School District
Democratic Sen. Mo Denis' bill to abolish the Achievement School District lives on, although the Department of Education is actively trying to change it into a bill merely modifying the controversial district.
The Senate Education Committee sent the bill to the finance committee, where it's expected to be pushed right back to the education committee for more work.
The Achievement School District, authorized in 2015, would allow for a handful of persistently low-performing schools to be converted into charter schools overseen by the Nevada Department of Education. Some schools targeted for takeover have vehemently fought the conversion.
SB506: Funding the stalled Education Savings Account program
A program that would let parents tap into public school funds to pay for private school tuition lives on.
The Senate Education Committee sent Gov. Brian Sandoval's bill on the topic, SB506, to the finance committee where it can stay free of deadlines. The program, generally opposed by the Democrats who control the Legislature, is expected to be part of final negotiations between the two parties.
Sandoval's budget calls for $60 million to fund the Education Savings Account program. Democrats have mused that they could use the money to fund their priorities, but they need to stay on decent terms with the governor who has the power to veto their bills.
SB315: Waste management monopolies
A heavily-lobbied measure designed to curb the influence of waste management monopolies was referred to a money committee on Thursday,
The Senate Committee on Natural Resources voted to refer SB315 to the Senate Committee on Finance on Thursday, extending a lifeline to the controversial measure that would raise recycling goals in large counties and push a raft of new rules designed to induce more competition in the waste management industry. Committee chairwoman Sen. Yvanna Cancela warned that the measure needed substantial revisions if it was to continue moving through the legislative pipeline.
Updated 4-14-17 at 3:45 p.m. and 5:20 p.m., and 4-15-17 at 6:30 a.m. to include more updates about bills that either did or didn't make it through on deadline day.
Feature photo by David Calvert.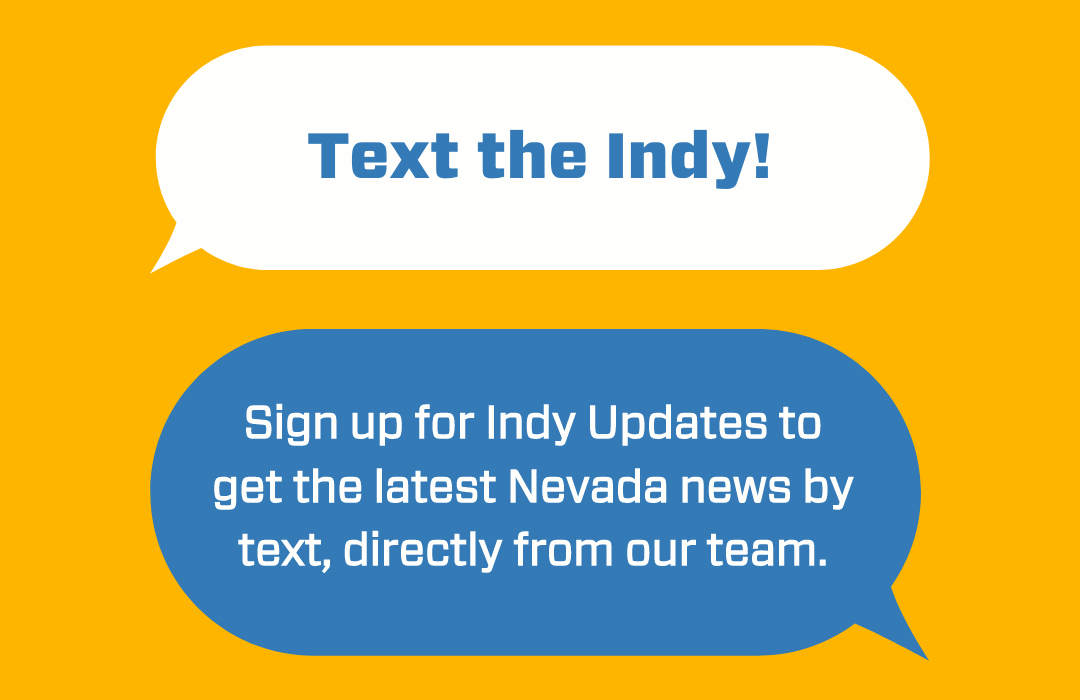 Featured Videos
Comment Policy (updated 4/20/2021): Please keep your comments civil. We reserve the right to delete comments or ban users who engage in personal attacks, use an excess of profanity, make verifiably false statements or are otherwise nasty. Comments that contain links must be approved by admin.