Nevada lawmakers greenlight $360 million in federal funding for broadband build-out
The funding supports two projects as part of the High Speed Nevada Initiative, an effort to establish broadband access for nearly 100,000 Nevadans.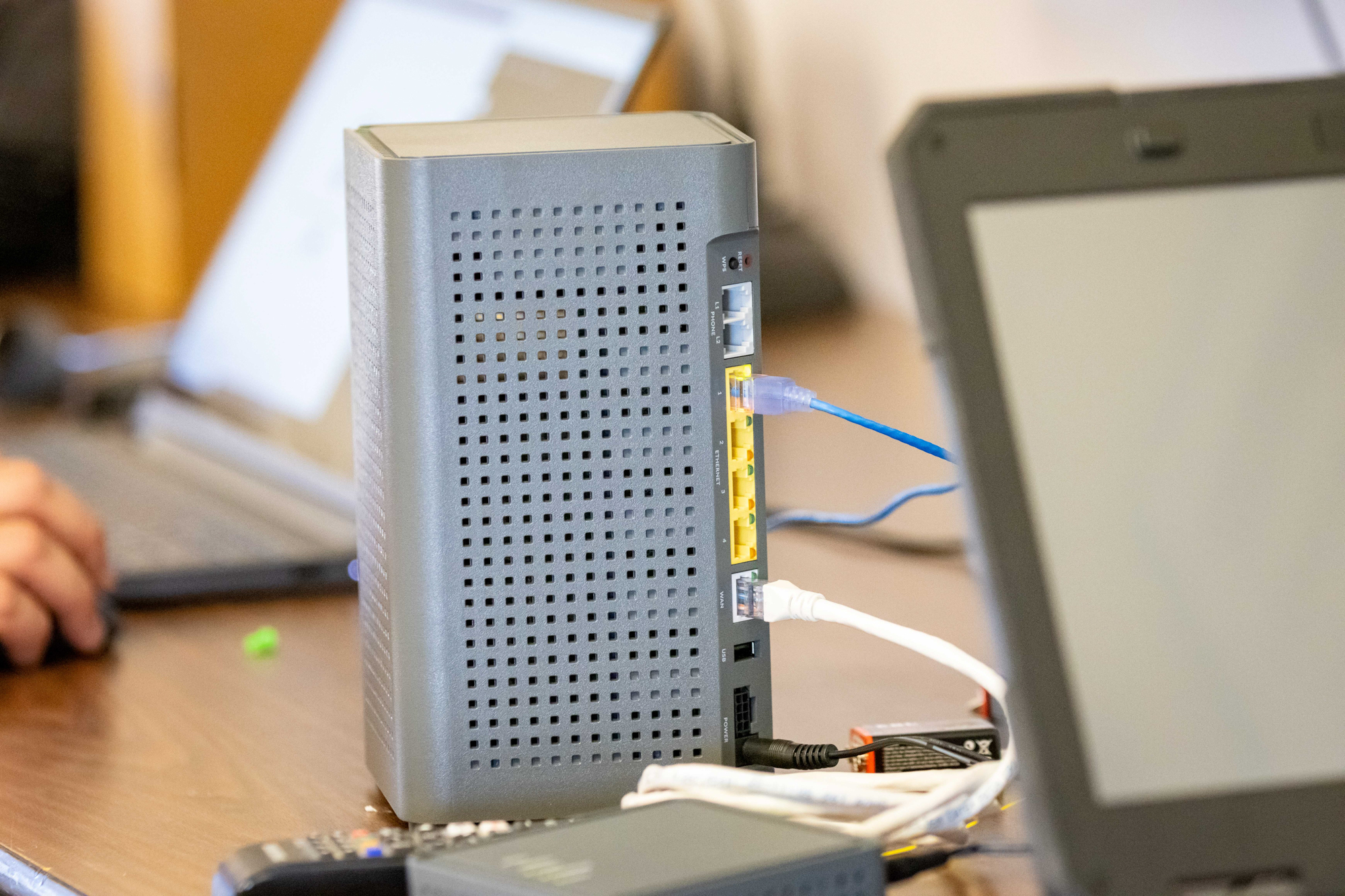 As Nevada proceeds with a major statewide built-out of broadband networks, lawmakers on Wednesday unanimously approved the use of $360 million in federal funding to advance a pair of projects expanding high-speed internet access across the state.
Those funds come by way of the federal Infrastructure Investment and Jobs Act (also known as the Bipartisan Infrastructure Law) that passed in late 2021, and will be split between the Broadband Equity, Access and Deployment (BEAD) Program and Eastern Nevada Middle Mile Fiber Network.
The two projects are part of the High Speed Nevada Initiative, an effort to establish statewide universal access to modern broadband infrastructure, and will work together to get more of Nevada "from unconnected to connected," Brian Mitchell, director of the Governor's Office of Science, Innovation and Technology (OSIT), told lawmakers Wednesday.
That initiative is already underway in some portions of the state, such as Gerlach, a rural Northern Nevada town about two hours north of Reno that recently celebrated the completion of the first phase of a project to bring broadband to the town of about three dozen residents.
Under the federal $42 billion BEAD program, Nevada has $416 million — lawmakers on Wednesday approved the receipt of $316 million from that source — to close gaps in broadband access primarily throughout rural Nevada.
Earlier this year, Sen. Jacky Rosen (D-NV) led a push to expand Nevada's share of BEAD funding by urging federal regulators to update the national broadband map to more accurately reflect unserved locations throughout the state.
Those efforts were backed up by OSIT, Mitchell told lawmakers on the state's Interim Finance Committee on Wednesday.
"OSIT worked very hard to challenge the [Federal Communications Commission] map, which is how the number of unserved locations was determined to make sure that every unserved household in Nevada was counted, so that we could get the maximum amount of dollars possible," he said.
Each state was guaranteed a minimum BEAD allocation of $100 million, but Nevada's share was boosted to more than $416 million in accordance with the finalized broadband map.
"Anywhere there is an unserved location in the state, that [BEAD funding] is how we will serve it," Mitchell said.
For a deeper dive into the details of the BEAD program and how it will work, read here.
For the other project considered and accepted by lawmakers on Wednesday, OSIT will receive $43.5 million to build a 431-mile fiber optic network running along U.S. Route 93, also known as the Great Basin Highway, in eastern Nevada from Las Vegas, going north to Elko County and ending in the city of Wells.
That funding came from provisions that originated in Rosen's Middle Mile Broadband Deployment Act, which was included in the final version of the Bipartisan Infrastructure Law.
The project is expected to "greatly enhance the capacity of last-mile networks to deliver affordable, high-speed Internet access to over 21,000 locations that are unserved or underserved today," according to materials submitted to lawmakers by OSIT.
Mitchell said construction would be on a 24- to 36-month timeline.
He explained the $43.5 million would be used to build "middle-mile infrastructure in places where it doesn't exist," essentially serving to connect larger infrastructure to the smallest, final portions of the infrastructure that connect homes.
"It doesn't matter how good your last-mile infrastructure is if you don't have middle-mile infrastructure to feed it. It would be akin to building large sewer pipes in your town and then connecting it to a garden hose to get the internet," Mitchell said.
Last-mile networks refer to the final segment of the physical broadband infrastructure that connects a provider to a home or other building. The BEAD funding specifically supports development of that portion of the infrastructure.
Still, some lawmakers representing rural districts expressed concerns about the funds reaching the most isolated areas. Mitchell acknowledged that "the size and the scope of the challenge is enormous," adding that his office is seeking a wide range of different funding sources to "achieve our universal access goal."
"We think we have a solid plan that will lead to universal access, but at the same time, know that that's absolutely something we're thinking about and looking to make sure that we're stretching our dollars as far as we can," Mitchell said.
The Nevada Independent is raising $200,000 by Dec. 31 to support coverage of the 2024 election.
Tax-deductible donations from readers like you fund this critical work.
If you give today,your donation will be matched dollar-for-dollar.
Give + Get Matched
Featured Videos