As tiny Gerlach gets broadband, teachers say it will 'open up a door for better education'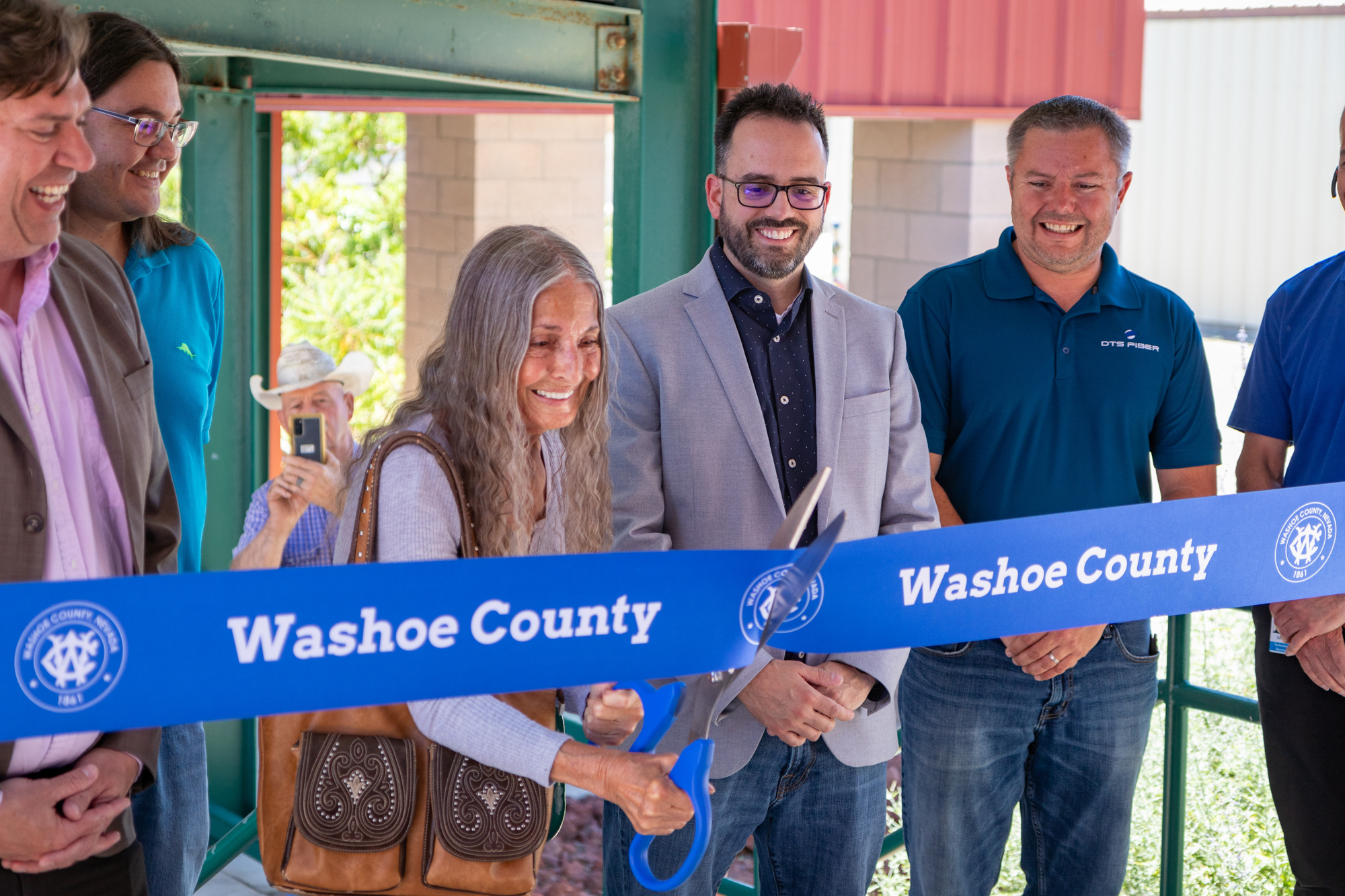 When Destini Keesee was a student at the Gerlach K-12 School, there was at least one constant factor for the town's internet access —unreliability.
"As a kid going to school here, sometimes I would be down at Bruno's in the bar, like trying to get my homework done," she said, referring to one of the two restaurants in a rural Northern Nevada town with less than three dozen residents.
Now, after graduating high school in 2019 and becoming a teacher assistant, Keesee said her students will have more reliable access to their online curriculum and homework thanks to a coordinated effort to bring broadband internet to Gerlach, a census-designated place with a population of 28 as of the 2020 census. The school also serves nearby Empire, with a population of 156.
Many students, like Keesee, either don't have internet at home or don't have a stable enough connection to get their homework done.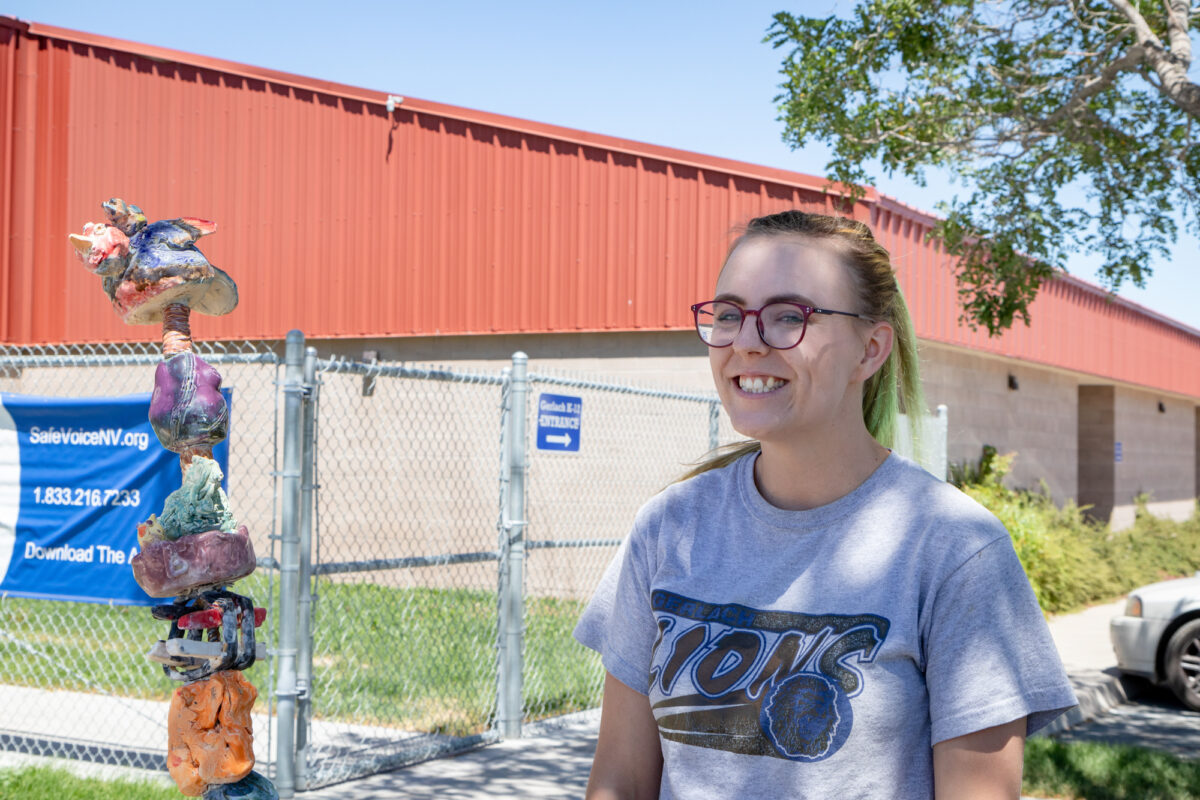 But on Tuesday afternoon, numerous state, county and tribal officials made their way to Gerlach, about two hours north of Reno, for a ribbon-cutting ceremony at the Gerlach Community Library to celebrate the completion of the first phase of a project to bring broadband to the town with the help of federal funds.
Gerlach serves as a gateway to the Black Rock Desert where Burning Man is hosted every year. Hundreds of seasonal employees come to Gerlach and Empire each summer, where the primary year-round industry is mining.
Washoe County Manager Eric Brown introduced the collaborators on the project to the community members packed into the small room, which doubles as the school and public library. He gave a special thanks to Greg Gardner and Steven Wadsworth, technology services officials for the Pyramid Lake Paiute Tribe, as Gerlach's broadband connection had to be routed through the reservation's land.
After Brown's remarks, the small crowd of about 30 people moved back to the entrance to the school where county Commissioner Jeanne Herman, who represents Gerlach and Empire as part of her District 5 which reaches up to the Oregon border, cut a blue ribbon emblazoned with the Washoe County Crest.
Herman, who described herself as "not very technically savvy," credited Brown, the Pyramid Lake Paiute Tribe, and DTS for the success of the project, which has been a priority in her past campaigns for office.
"This has been a dream for a lot of people in the North Valleys and especially for the people of Gerlach," she told The Nevada Independent on the phone.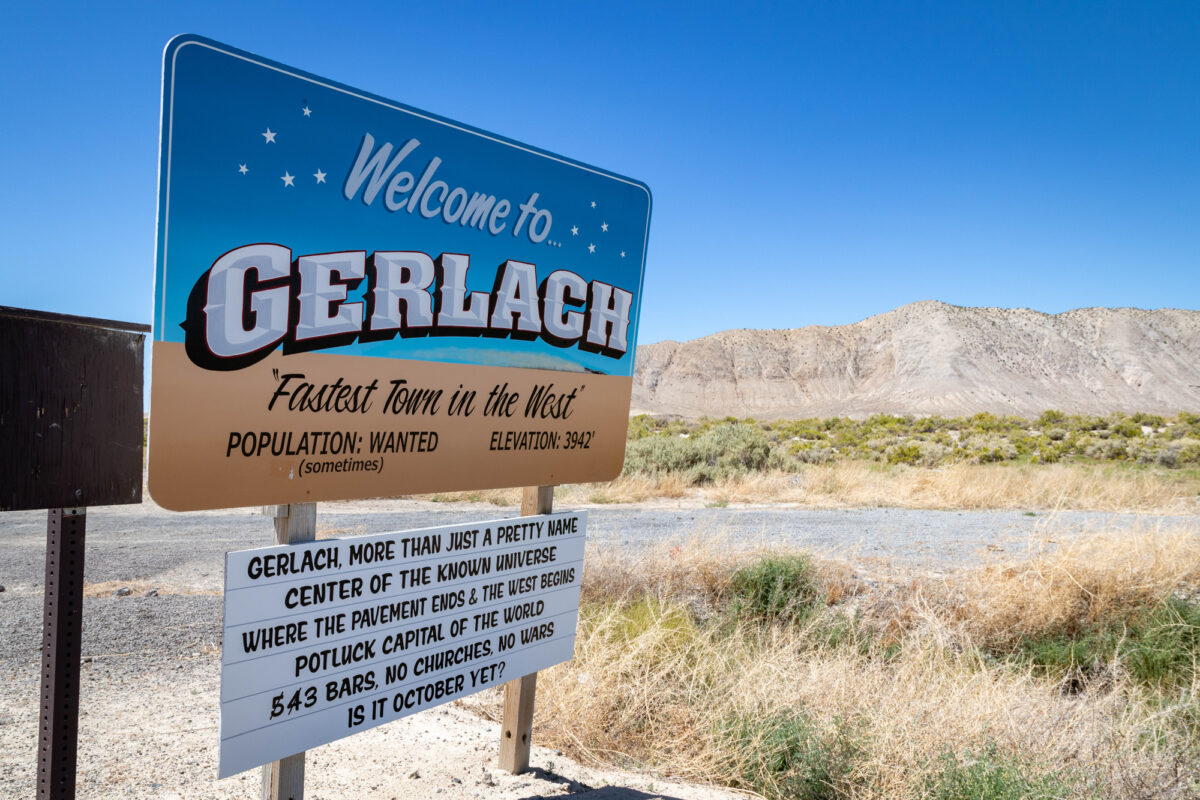 Outside of the pomp, Keesee said expanding broadband access will make a difference in the lives of students.
In other, less rural communities, "you don't feel like it's like such a privilege to just be able to do your homework at home in your room. But, it is here," she explained. "It's really going to open up a door for better education."
Next step in state-wide broadband push
Gerlach is the most recent Nevada community to get broadband service as a part of High Speed NV (HSNV), an initiative of the Nevada Governor's Office of Science, Innovation and Technology to bring high-speed internet to rural communities.
As a part of HSNV's first phase, key community institutions and anchors are connected to broadband in a process that involves installing fiber cables connecting Gerlach to Reno, 240 miles roundtrip. For Gerlach, this means the community's fire department, sheriff's substation, road department, community center, and school/library. The festival grounds for Burning Man will also be connected.
But residents will have to wait for phase two. According to OSIT Director Brian Mitchell, future steps in the broadband expansion plan could take anywhere from 18 months to three years to complete statewide, depending on factors Mitchell said were "out of [OSIT's] control."
That process of getting broadband to Gerlach residents will look much like the process that brought it to the community institutions.
First, OSIT will launch a competitive bidding process to find a contractor to install fiber broadband cables. It could be the same firm as phase one — the Minden-based DTS Fiber — or another contractor.
Next, it will create an installation plan and submit it for federal approval, because the project will use federal funds. The first part of the project was funded through the American Rescue Plan Act and the second part will use funds from the federal Infrastructure Investment and Jobs Act. Specifically, Nevada will receive $416 million from the Broadband Equity, Access, and Deployment (BEAD) program. The installation in Gerlach cost $2,397,884.83.
The timing of the phase two rollout will depend on the bidding process and federal approval, as well as the existing infrastructure of each new location, but Mitchell said the BEAD money must be spent by the end of 2026.
Hooking Gerlach residents up to broadband before building out the infrastructure for community institutions first "would be like running the whole town's sewage through a garden hose," Mitchell told The Nevada Independent.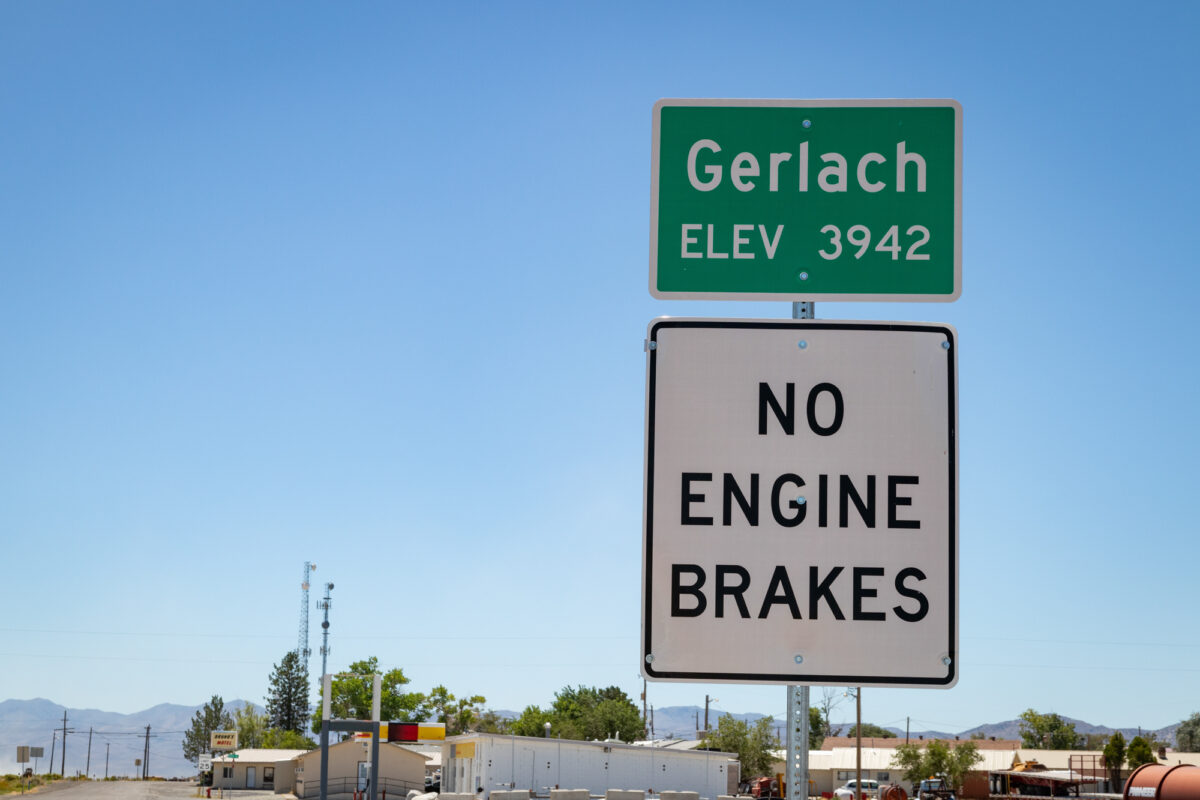 "Nevada is fiber poor," he said.
Mitchell compared a broadband network to roads in Nevada. The biggest networks are like Interstate 80 and the smallest are like residential streets. In between are cables connecting these large and small networks, much like Nevada Highway 447 connects Gerlach to I-80.
"We need to build lots of middle miles first," Mitchell said.
Essentially, in order to connect rural residents to broadband, the state first needs to create the link between the biggest networks (Reno and Las Vegas) and what will be medium-sized networks in small towns, before they can connect the smallest networks — individual homes.
When phase two is completed, residents and businesses will be able to purchase broadband connections that will be more affordable than other high-speed internet options. For businesses, plans start at $89.99 per month. For families, the monthly rate is $69.99, but families in need can apply through OSIT's Affordable Connectivity Program to access broadband at a reduced rate.
What broadband will mean for Gerlach's future
When Gerlach's 25 students come back to school,on Aug. 14, they will rely on broadband access everyday.
According to school Administrative Secretary Kristy Evans, Gerlach uses mostly online curriculum to accommodate the small number of students in each grade.
"So in other words, our kids come here in the building, but they take courses that are online with the help of their teachers," she said.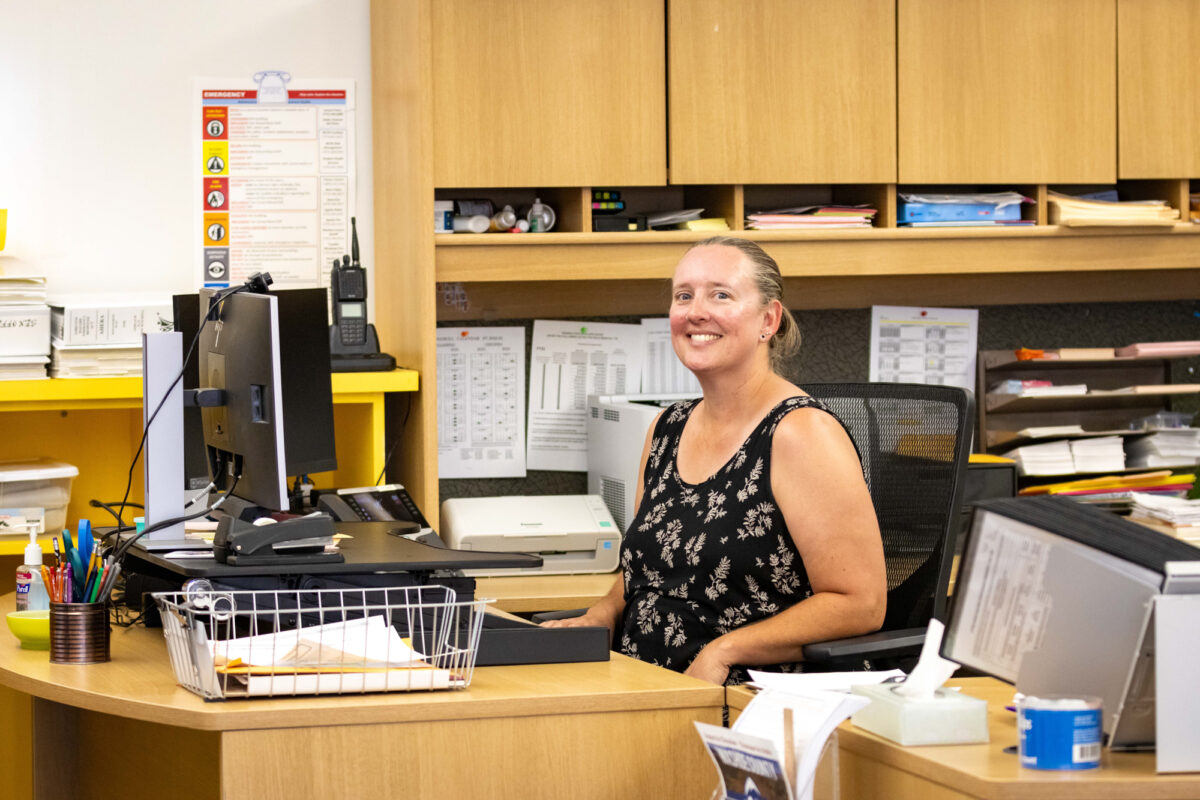 Even before the pandemic, students often struggled to access their school work online.
"Gerlach is well known for its unstable internet, like it will just go out," said Evans. "It's super frustrating."
When Washoe County schools went online in 2020 during the COVID-19 pandemic, Evans estimated that a third of her school's students were trying to learn virtually in homes without internet access. Evans explained that some in town can afford high-speed internet, but that it's "out of reach for most people."
Keesee, the 4th and 5th grade teacher assistant who also works in the library, said that things have been somewhat easier since the school has moved back to in-person learning.
"But even then, our older kids have so much independent work that they should be doing at home. They can't do it at home. It's such a complicated mess and just getting those kinds of resources that we need to set them up for success is really important," Keesee said.
Trying to help students stay afloat could mean an extra burden for teachers, who might need to stay late to help a student or try to coordinate internet access. But now that the school and other important community locations will have broadband, Keesee said that burden will be lighter.
Evans expressed similar gratitude.
"We're just so excited to have something that the people in Reno take for granted," she said.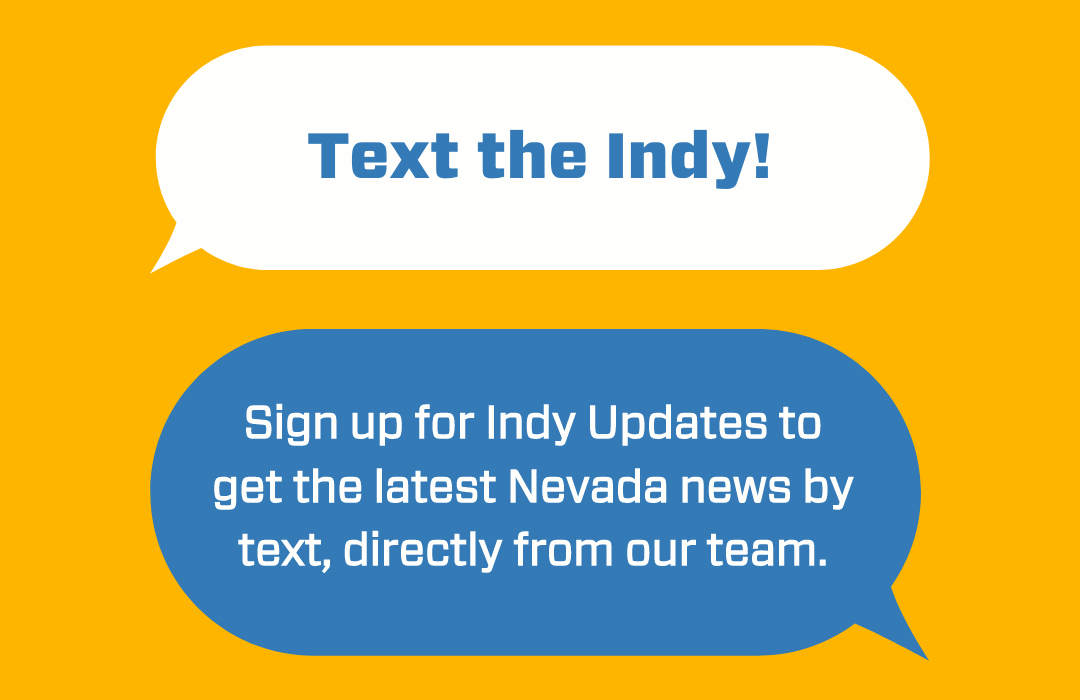 Featured Videos