How $416 million in federal funds could help boost rural broadband access in Nevada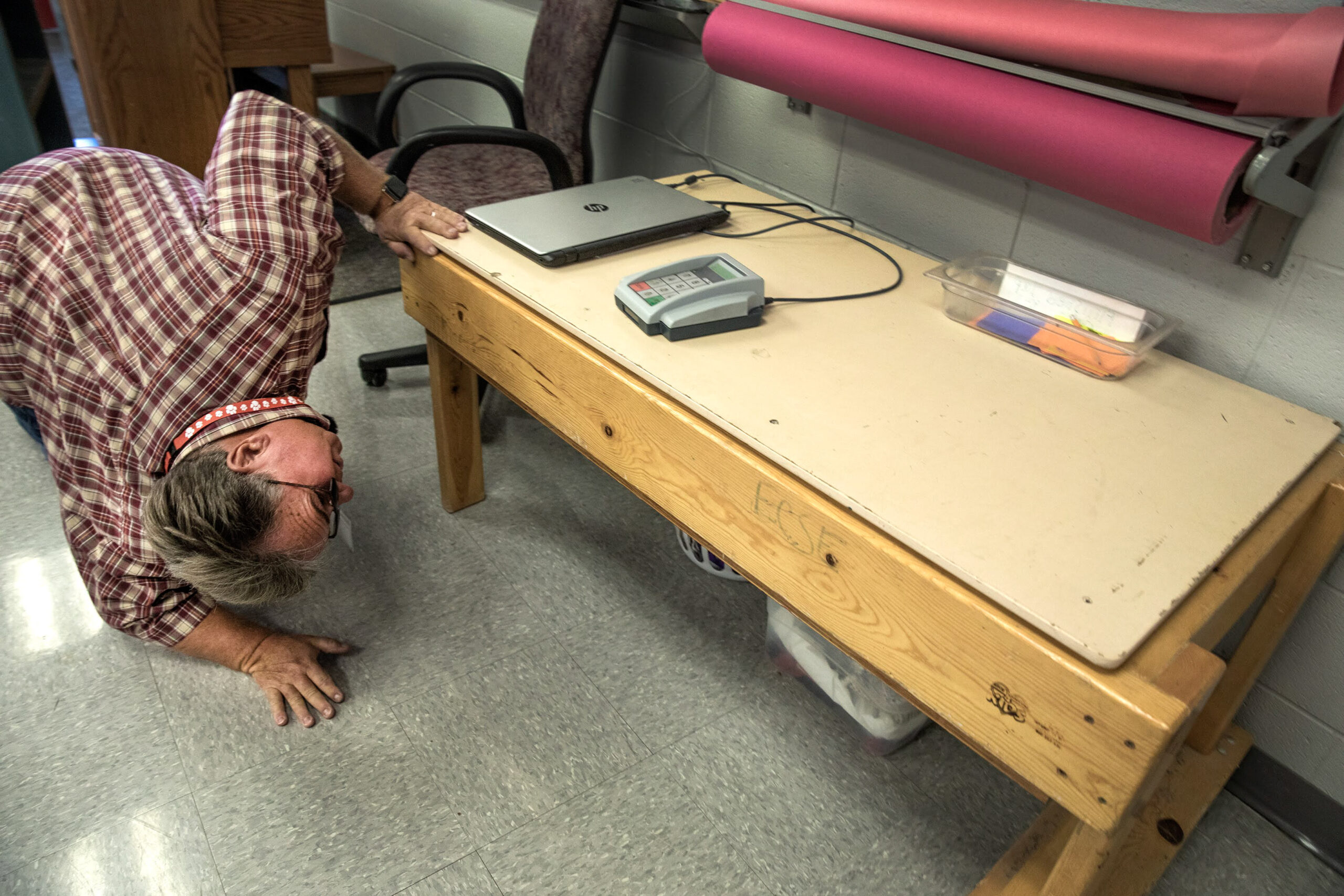 Brian Mitchell hears from rural Nevadans about their lack of internet service all the time.
As director of the State of Nevada Broadband Office, Mitchell recalled teachers in rural counties dropping written assignments at students' doors at the height of the pandemic, because streaming and video calling proved impossible.
Local businesses near Great Basin National Park, ready to handle an uptick in visitors as outdoorsy workers took to RVs and worked from road trips, suffered when travelers could not get connectivity on their laptops after hiking near the Utah border, at a time when economic development could have thrived.
County sheriffs and highway patrol officers keep mental maps of all the dead spots in their regions, where it's impossible to run someone's plates. Mitchell spoke to one sheriff's deputy who had to drive multiple hours each way to another town to complete required downloads of his body camera footage.
"He couldn't do that from his sheriff's substation, because they didn't have the best connectivity, and so the amount of time he was taking drive to go and upload that footage was time that he wasn't patrolling the roads and keeping people safe," he said.
Nevada's vast rural counties suffer from a lack of broadband access, where just 66 percent of areas have standard-quality service, compared to 99 percent of urban areas, according to a 2020 report from the Nevada Office of Science, Information, and Technology. In sparsely-populated Eureka, Lander, Pershing, and White Pine counties less than 20 percent of the population has access to standard-level broadband.
It affects everything from education to telehealth to business.
But a massive new federal program, touted by Biden administration officials as a 21st century version of the Depression-era effort to electrify rural America, aims to fix that disparity. The Broadband Equity, Access, and Deployment (BEAD) program — a more than $42 billion initiative created through the Bipartisan Infrastructure Law — announced its highly anticipated allocations Monday.
Nevada is set to receive $416 million to build out broadband networks that target the least-served areas first. It's a huge tranche of funds — the single largest broadband investment in U.S. history — that has accelerated the state's timeline for ensuring every Nevadan has access to affordable, high-speed internet. The grant is expected to close the gap for the nearly 100,000 Nevadans and Tribal natives in the state without access to standard-speed internet and boost broadband capacity across every county in the state.
"Connecting everyone in America to affordable, reliable high-speed internet is a bold goal, but we're a great nation," President Joe Biden said at an announcement event Monday. "Especially one as vast and geographically diverse as ours, it's even bolder. [But] we are all well on our way."
Nevada's allocation was determined using data from the national broadband map, which both Nevada senators had successfully pushed to be adjusted to better reflect the realities of internet service in the state after they said a previous version had overstated the coverage. The Federal Communications Commission released new maps in May with 27,000 locations in Nevada identified as serviceable for new or existing broadband.
"It's important, not just to have some internet — and we know in Nevada there are places that didn't have any — but you want to have good, workable internet," Sen. Jacky Rosen (D-NV), one of the authors of the broadband section of the Bipartisan Infrastructure Law, said in an interview with The Nevada Independent.
"I like to say that I don't want to put you on the freeway with two flat tires — you're on the freeway, but you're not going too fast," she continued. "This money is going to get every Nevadan on the freeway with four full tires, so they can go full speed to do whatever it is they need to do, for themselves, their work, their family, and their health."
Access in Nevada
In her five years in the Senate, Rosen said broadband access remained a persistent issue she heard about when traveling the state — particularly during COVID.
The 2020 OSIT report found that Nevada ranks 35th among states in connectivity with significant gaps to close. The state's mountainous terrain and low population density also exacerbate the problem, making the cost of installing broadband networks expensive and the prospect of turning a profit in these areas unlikely.
Private companies, therefore, are often reluctant to invest, necessitating public funding.
"If there was a business case to build in small rural towns, they would all be well connected by now," Mitchell said. "And they're not."
OSIT also identified concerns in Las Vegas and Reno, where some providers do not offer proper upload speeds and future scalability could present a challenge.
In order to not leave these areas behind, OSIT's strategic plan involves expanding the fiber network across Nevada, which Mitchell called "fiber-poor."
Fiber-optic internet is considered the gold standard for service because of its scalability — it's the only technology that has no limits on its bandwidth capacity. Using fiber cables, which are typically glass or plastic and transmit data as light, allows for years' worth of growth in traffic, and can be easily expanded.
Compared with cable internet — the dominant service in Nevada's urban areas — or mobile internet, copper phone lines or satellites, fiber technology provides super speed and reliability. And those other types of networks often have to feed into a fiber network anyway.
The downside of fiber is the price — $22 to $25 per foot, according to OSIT's estimations. But laying down fiber networks now will save money in the long run, Mitchell said, by expanding the state's broadband capacity and keeping cable networks from degrading over time.
"When we think about how we put Nevada in the best position for the future, with a limited amount of money, we know that we need to build as much fiber as we can," he said.
Using more than $200 million the state allocated to the office through federal American Rescue Plan funds, the state broadband office has identified more than 1,000 anchor institutions — county government buildings, libraries, schools — to serve as hubs for fiber networks. The office is in the process of awarding grants to build those connections from "internet backbones" in major cities to these hubs, known as "middle-mile.
There's further federal funding for those middle-mile connections as well. Last month, Rosen announced $43.5 million for middle-mile infrastructure in Nevada through a different program created by the Bipartisan Infrastructure Law.
The next step, Mitchell said, is to connect residences to those new fiber networks, which are known as "last-mile" connections.
That's where the BEAD funding kicks in.
Building out these fiber networks will also make rural areas more attractive to internet service providers, who like to invest in systems with redundancy, so that one fiber pathway failing doesn't mean a complete outage will occur.
That's been a major problem in eastern Nevada; providers have had difficulty with wireless service in Elko, for example, because there's only one fiber route on I-80 between Reno and Salt Lake City, and a lack of "last-mile" connections to residences throughout the area. By diversifying the pathways that internet can travel throughout this corridor, and linking residential connectivity, the region becomes more attractive to providers.
Rosen said these residential connections will help unlock the potential of these communities and make both Nevada, and the U.S., more competitive.
"In order to have success in school, in order to be sure you stay healthy, in order to market your business, telework, you need the internet," Rosen said. "It's the same as running water, it's the same as electricity. It is a utility that we all need — not just to survive, but to achieve."
What BEAD will (and won't) do
Previously, OSIT set 2029 as the target year for universal high-speed internet access across the state. The influx of BEAD funds means the agency will move the timeline up, Mitchell said.
Like all federal funds, OSIT will go through a federal compliance process with rules — some of which are yet to be released — before the BEAD money can be released. The funding must first be prioritized toward building out connections in unserved areas, before moving to underserved areas and community anchor institutions.
Providers who get BEAD sub-grants must guarantee service meeting FCC speed standards. Either the state or a sub-grantee company must match 25 percent of the BEAD funds provided toward any given project.
To access the money, the state must first create and submit a proposal for how they will use the funds, including identifying interested providers and matching them with specific areas of the state. OSIT has 180 days to complete that plan, which will then move to the National Telecommunications and Information Administration (NTIA) for review.
Once approved, OSIT then has one year to follow through on its plan, giving out bids on potential contracts and evaluating proposals. Once NTIA approves the final plan, OSIT can sign contracts — "and then we're off the races," Mitchell said.
Nevada, of course, has the unique challenge of needing additional permitting because some 86 percent of Nevada land is federally owned, particularly in rural areas where much of the broadband infrastructure will be built. Many of the projects that the office identifies will likely need to go through review from the Bureau of Land Management or the U.S. Forest Service. But Mitchell said once permitting and NTIA review is complete, construction moves pretty quickly.
Nevada is also structurally disadvantaged by its terrain and spacing — a broadband dollar goes further on the East Coast, where people live closer together so less cable is needed, and in the Midwest, where the soft soil is more conducive to cable plowing. These Western disadvantages mean the state will still need to seek out other funding sources, Mitchell said, including federal, state, and local grants, to meet its broadband goal. He said the state office is currently monitoring over 14 funding streams to that end.
All BEAD funds need to be spent by the end of 2026. So while Mitchell does not have exact estimates on when shovels will hit the ground in Winnemucca or Ely, he knows the universal access goal can move up from 2029 based on the estimated speed of construction.
However, he emphasized that access is just one piece of the broadband puzzle, along with affordability and digital skills. The federal government has earmarked funds for states to hold digital literacy classes and events, and launched the Affordable Connectivity Program, which provides a $30-per-month subsidy for eligible low-income households and $75 per month for tribal households to put towards internet service.
Mitchell said more than 200,000 Nevadans signed up for the program, resulting in several larger providers offering low-income plans at $30 monthly rates. But the program could become a victim of its own success if funding, which is projected to run out in 2024, is not renewed, and all of the access work that the administration is doing could be wasted if businesses stop offering service because they do not have enough customers along new broadband networks because of affordability concerns.
"Even if we put the fastest internet connection possible at your house, if you can't afford it, or if you don't have a computer … or if you maybe you do, but you don't know how to use the internet very well … you're just as unconnected as you would be if you were living in the middle of nowhere," Mitchell said.
Political impacts
The announcement of BEAD allocations was met with enormous excitement from members of Congress who could tout eye-popping numbers for their states — whether or not they voted for the bill.
In Nevada, the state's five congressional Democrats voted for the Bipartisan Infrastructure Law, while Rep. Mark Amodei (R-NV) opposed it, saying at the time that the bill favored urban areas over rural and suburban ones and decreased flexibility for states and municipalities through the imposition of new federal bureaucracy.
Nevada's Democrats were quick to embrace the BEAD funding, potentially portending future campaign rhetoric.
"From the most rural parts of Nevada's 4th Congressional District, to apartments and homes in our communities full of children working on school assignments, this program will expand access to the internet for all Nevadans," Rep. Steven Horsford (D-NV), who represents most of the central part of the state, said in a statement.
Politically, Biden and members of his cabinet are positioning broadband funding as a generational technology investment, and are not shy about making comparisons to President Franklin D. Roosevelt, the liberal hero and architect of the New Deal. (Roosevelt, for what it's worth, went on to win his re-election campaign in 1936 by the biggest margin in over 100 years after that legislation was passed, winning all but two states.)
The praise was echoed by the broadband and telecommunications industry and several state and local officials, including some Republicans.
"Just like the Rural Electrification Act a century ago and the Interstate Highway System that followed it, this is our generation's opportunity for a transformational infrastructure investment," Secretary of Commerce Gina Raimondo said at the announcement.
Rosen called the comparisons apt, saying the internet was the latest in a series of technological innovations that changed the nation, from her grandmother experiencing electrification to her mother, who remembered a time before television. She's been active in touting the allocation on social media, perhaps previewing an appeal to a group that's been reluctant to vote for Democrats — rural voters.
In his speech, Biden was more explicit. He tied broadband funding into his larger messaging on the economy, discussing how fiber will be manufactured in the U.S. and networks will be built out by union labor.
"I promised to be a president for all Americans, whether or not they voted for me or whether or not they voted for these laws," he said. "These investments will help all Americans. We're not going to leave anyone behind."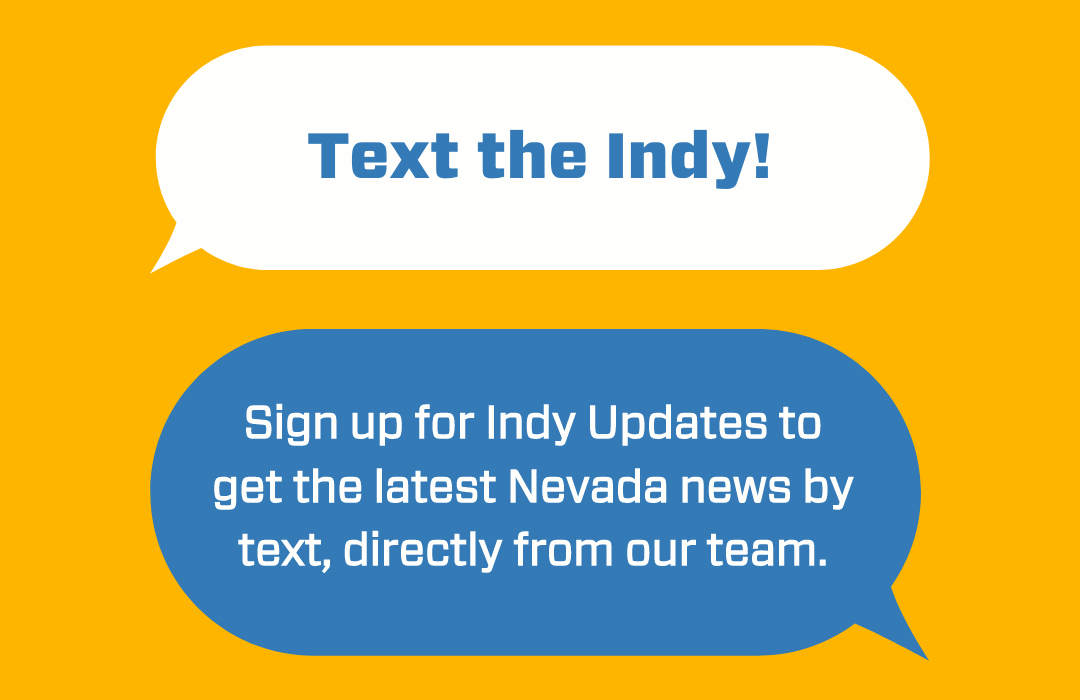 Featured Videos