NFL owners approve Raiders move to Las Vegas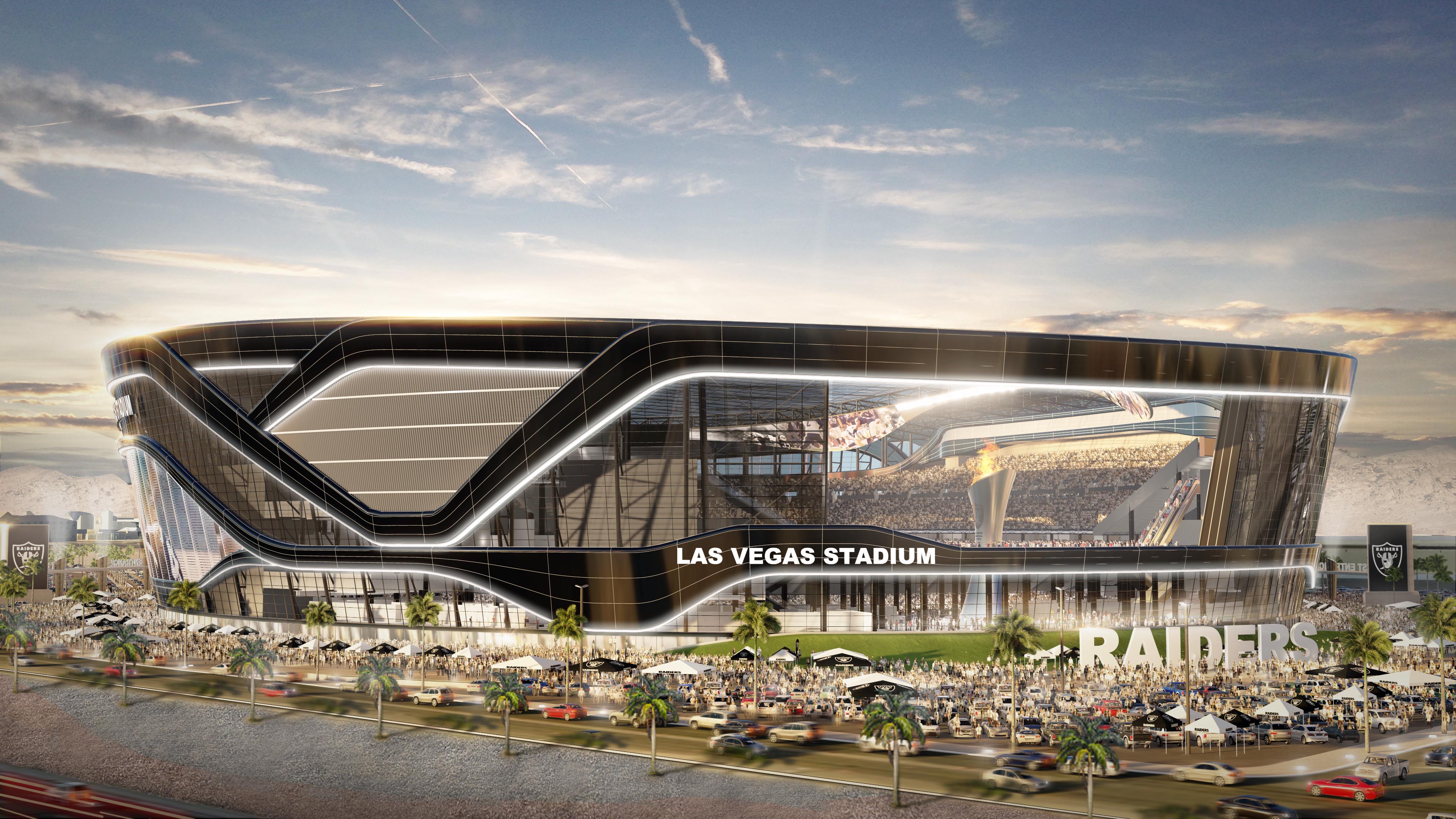 Las Vegas Raiders jerseys will soon be on sale.
The NFL owners approved the relocation of the Oakland Raiders to Las Vegas in a 31-1 vote on Monday, culminating more than a year of efforts to lure the team to Sin City.
The announcement followed a presentation from the Raiders at the league owners' meeting in Phoenix. The Raiders needed the support of 24 of the 32 owners to authorize their move.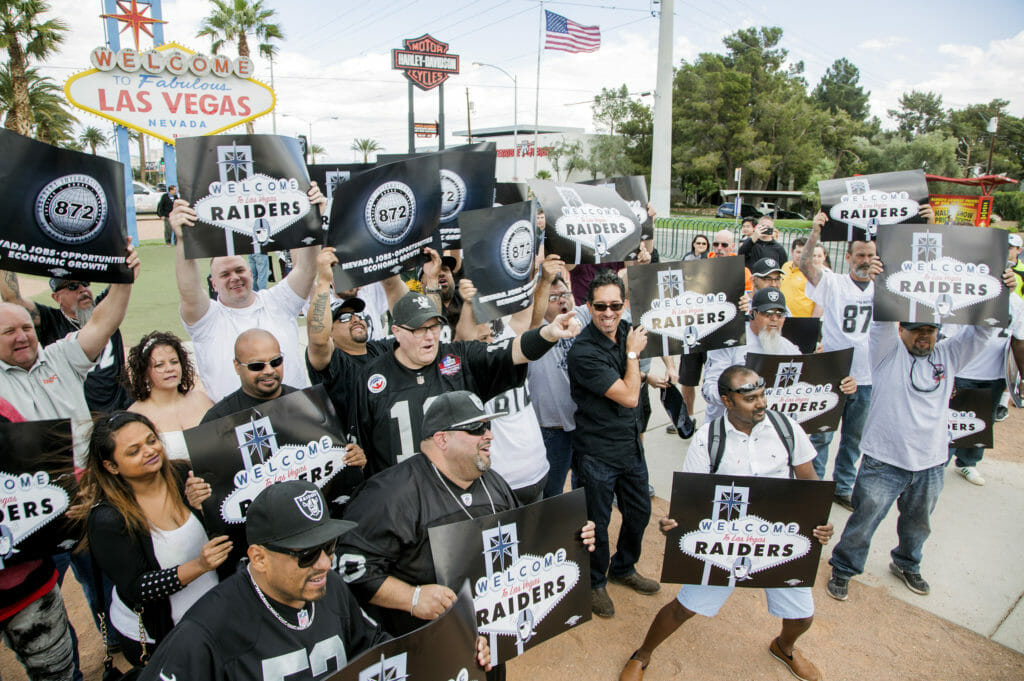 After the vote, NFL Commissioner Roger Goodell thanked Oakland leaders for their efforts to retain the team and acknowledged the disappointment among fans there. But he said relocating the team to Las Vegas made better sense in the long run.
"We believe we and the Raiders have worked earnestly in Oakland for over a decade to find that viable option in Oakland," he said at a news conference. "We needed to provide certainty and stability for the Raiders as well as the league."
Raiders' owner Mark Davis echoed the sentiment and said he will do his best to explain the decision to upset fans in Oakland. The opportunity to build a "world-class stadium" in Las Vegas positions the team well for the future, he said.
"I have mixed feelings obviously," he said. "I love Oakland. I love the fans in Oakland. I know there's going to be disappointment and maybe some anger."
Davis thanked Gov. Brian Sandoval, Nevada lawmakers and casino mogul Sheldon Adelson for their support and vision along the way.
In a statement, Sandoval said it was a "monumental day for the Las Vegas and the entire State of Nevada," thanking Davis, the Raiders and the NFL owners for "their belief in the potential of our state." He also thanked the Southern Nevada Tourism Infrastructure Committee, the Legislature and everyone else who "worked to make this idea a reality and their continued due diligence."
He emphasized that the Stadium Authority Board, which oversees the stadium project, will work to finalize the details of the stadium but that the deal is done and no additional taxpayer funds will be spent on the stadium.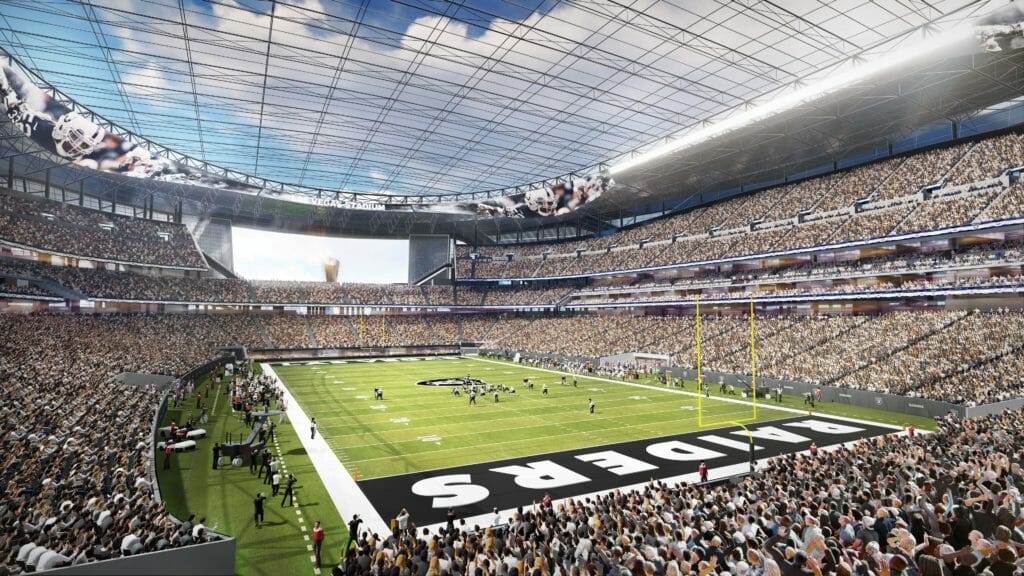 Republican legislative leadership issued a joint statement right after the vote was announced.
"Let me be the first to welcome the Raiders to their new home. This is a great day for southern Nevada and for UNLV. This deal and today's vote ring in a new era in Las Vegas. My caucus and I often talk about the need to create long term construction projects that recreate some of the jobs that were lost during the recession, and this project will do that; these long term financial benefits will be a boon for our economy. It has been an honor to play a role, however small, in this deal, and I am exultant to know that the Raiders see Las Vegas for what it is — a welcoming city with hard working people, eager to show Raider Nation how proud we are of all that Las Vegas has to offer," said Assembly Minority Leader Paul Anderson.
"Today, we are proud to officially welcome the Las Vegas Raiders to Nevada. I would like to thank Governor Brian Sandoval for his vision of building a New Nevada that has made this possible. Also, Steve Hill, the Executive Director of the Governor's Office of Economic Development, and Tommy White, (Secretary-Treasurer) of the Laborers International Union Local 872, stood together fighting to make this a reality to help our working men and women. Finally, the Adelson Family, Andy Abboud, and the Las Vegas Sands played a truly instrumental role in bringing the Raiders to Las Vegas and we will always be grateful for their vision and foresight. Republicans were proud to stand shoulder-to-shoulder with these individuals, and others, to make this a reality so we can continue to put people back to work and to grow our already first class tourism industry," said Senate Minority Leader Michael Roberson in the joint statement.
Clark County Commission Chairman Steve Sisolak chimed in as well, calling it a historic day for Las Vegas that will give the city a new attraction and create jobs.
"I couldn't be happier," he said. "It's a great day for Las Vegas. It's going to change the face of UNLV football forever."
Meanwhile, Sen. Aaron Ford expressed enthusiasm for how the stadium project could effect the city's construction industry — a key element of advocates' push to build the 65,000-seat facility in the desert.
"I'm excited to see construction get under way," Ford said. "I was hoping that the construction jobs that we were relying on will come to fruition, and I'm happy the vote went the way it did."
Republican Assemblyman Ira Hansen, who voted no on the stadium deal when it came before the Legislature in October, said he still has concerns over the stadium funding model, the lost property taxes since the stadium will be state owned and the dollars that could be taken away from Northern Nevada transportation projects to pay for necessary road improvements around the stadium site but that he hopes the project works out.
"I don't want to rain on their parade," Hansen said. "I would love nothing better than for it to do all the rosy scenario stuff we were told, but I think the odds of that are about zero."
Tommy White, who became the face of the pro-stadium lobbying efforts, offered a cheerier take on today's events. The secretary-treasurer and business manager for the laborers' union said he gave Davis a hug after the vote and told him Las Vegas welcomes the team with open arms.
"It wasn't even close to a no vote," White said on a phone call from Phoenix. "I think this is the biggest thing to happen to Las Vegas since they legalized gambling. This is really going to boost the economy."
White said he's confident the city's construction workers can complete the project within two years of breaking ground. It's unclear how soon construction would start.
The Raiders will continue playing in Oakland for the time being. Davis said the team has two, one-year lease options in Oakland.
"I intend, if the fans would like us to stay there, we'd like to be there for that and possibly talk to them about extending if for maybe '19 as well and try to bring a championship back to Oakland," he said.
Oakland Mayor Libby Schaaf made a Hail Mary-like pass on Friday to keep the Raiders in the East Bay, offering details of investors' plans to build a new, $1.3 billion stadium on the team's current Oakland Coliseum site, according to the San Jose Mercury News.
The vote is the last major hurdle the team needed to clear before its move to Las Vegas could officially begin. The discussion began last January when Adelson announced his interest in partnering on an NFL-capable stadium to lure the Oakland Raiders to town. The Las Vegas Sands CEO initially promised $650 million of his personal money to help construct the facility, while the NFL team pledged another $500 million and the state committed another $750 million in hotel room taxes.
Sandoval called Nevada lawmakers into special session in October to consider increasing hotel room taxes to raise the $750 million for the stadium and expansions and renovations at the Las Vegas Convention Center. The Senate approved the deal 16-5 and the Assembly 28-13 after a week of emotional testimony and lobbying from more than a dozen Adelson-affiliated lobbyists and labor unions.
But the deal was seemingly thrown in jeopardy earlier this year after Adelson backed out of the stadium project, announcing in January that he and the team were unable to come to an agreement on the construction and management of the proposed stadium. After a couple months of uncertainty, the Raiders informed the NFL in March that Bank of America would step in to cover the remaining capital for stadium project, according to the Los Angeles Daily News.
"As the earliest advocates for the construction of a world-class stadium, which would attract many of the major sporting events and entertainment performances not currently held in Las Vegas, we remain optimistic about the significant economic and tourism benefits the stadium development would provide Southern Nevada," a Las Vegas Sands Corp. spokesperson said in a statement.
The Raiders and the Las Vegas Stadium Authority still have yet to finalize a lease agreement. During a Stadium Authority meeting earlier this month, Chairman Steve Hill said the board will see a new draft of the lease agreement at its April 20 meeting. It's unclear how soon a lease agreement would be approved.
"We are certainly not going to shortcut that process," Hill said at the March 9 meeting. "We want to make sure we get it right."
The NFL owners vote makes the Raiders move to Las Vegas essentially a done deal. Still, there are a number of backup provisions that detail what happens should the move still fall through for some unexpected reason.
The legislation passed in October included a provision allowing for a lower amount of room tax dollars to be allocated toward a smaller stadium for the UNLV football team if the NFL deal fell through. That deal would require the university to put up $200 million in construction costs, with the public putting up $300 million backed by a 0.375-percent increase in the county's hotel room taxes.
A second fallback plan, in the event that UNLV is unable to secure the $200 million within two years, all room tax revenue generated up until that point would be diverted to the Las Vegas Convention and Visitors Authority. Pending legislation would change that fallback plan, instead transferring the money to the Clark County School District for infrastructure projects.
***
Here's a list of which current lawmakers voted for and against the stadium deal, as laid out in SB1, last October:
Yays:
Assemblyman Paul Anderson (R)

Assemblywoman Irene Bustamante Adams (D)

Assemblyman Richard Carrillo (D)

Assemblyman Chris Edwards (R)

Assemblyman John Ellison (R)

Assemblyman Edgar Flores (D)

Assemblyman John Hambrick (R)

Assemblyman James Ohrenschall (D)

Assemblywoman Ellen Spiegel (D)

Assemblyman Tyrone Thompson (D)

Assemblyman Jim Wheeler (R)

Assemblywoman Melissa Woodbury (R)

Senator Kelvin Atkinson (D)

Senator Mo Denis (D)

Senator Patricia Farley (NP)

Senator Aaron Ford (D)

Senator Scott Hammond (R)

Senator Joseph Hardy (R)

Senator Becky Harris (R)

Senator Ben Kieckhefer (R)

Senator Mark Manendo (D)

Senator David Parks (D)

Senator Michael Roberson (R)

Senator James Settelmeyer (R)

Senator Pat Spearman (D)

Senator Joyce Woodhouse (D)
Nays:
Assemblyman Elliot Anderson (D)

Assemblyman Nelson Araujo (D)

Assemblywoman Teresa Benitez-Thompson (D)

Assemblywoman Maggie Carlton (D)

Assemblywoman Olivia Diaz (D)

Assemblyman Ira Hansen (R)

Assemblywoman Amber Joiner (D)

Assemblywoman Dina Neal (D)

Assemblyman James Oscarson (R)

Assemblyman Mike Sprinkle (D)

Assemblywoman Heidi Swank (D)

Assemblywoman Robin Titus (R)

Senator Pete Goicoechea (R)

Senator Don Gustavson (R)

Senator Julia Ratti (D)

Senator Tick Segerblom (D)
This story was updated to correct the bill number for the stadium-related legislation.
Feature photo: Photo rendering of future stadium courtesy of MANICA Architecture.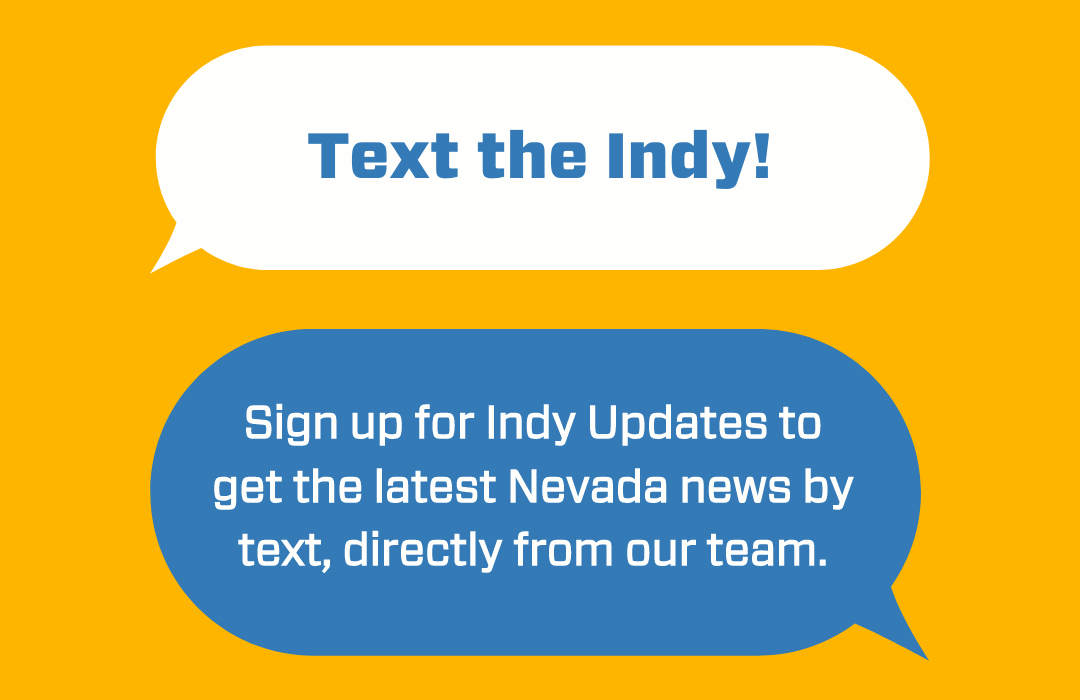 Featured Videos