Sheldon Adelson pulls out of Raiders stadium deal; project in jeopardy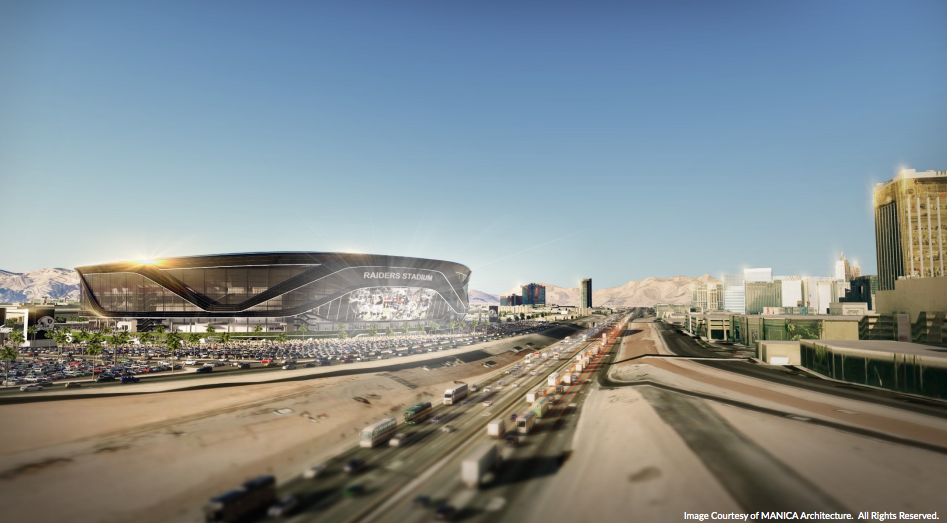 Billionaire casino magnate Sheldon Adelson has backed out of a deal to help construct a $1.9 billion stadium for the Oakland Raiders, throwing the team's proposed move to Las Vegas into jeopardy.
Adelson made the announcement late Monday after he and the team were unable to come to an agreement on construction and management of the proposed stadium. The Las Vegas Sands CEO played a major role in bringing forth the project when he promised to spend $650 million of his own money to help construct the facility, with $500 million coming from the NFL team and $750 million in hotel room taxes.
"It's clear the Raiders have decided their path for moving to Las Vegas does not include the Adelson family," Sheldon Adelson said in the statement. "So, regrettably, we will no longer be involved in any facet of the stadium discussion."
Adelson blamed conditions named in a 117-page proposed stadium draft agreement, which the team presented at a meeting of the nine-member Las Vegas Stadium Authority last week. He said the draft proposal, which called for terms including $1 annual rent, control over field scheduling and exclusive naming rights for the team, sent "shockwaves" through the community and was a surprise to his family.
"We were not only excluded from the proposed agreement; we weren't even aware of its existence," he said in the statement.
The potential fallout
Elected officials including Clark County Commission chair Steve Sisolak, who had spoken with Adelson earlier on Monday, said the development put the future of the move in jeopardy.
"This is not a wrench in the wheel, the wheel fell off," he said. "This is an enormous setback in my opinion."
Raiders owner Mark Davis has repeatedly said he's committed to Las Vegas, and the team filed paperwork to move to Las Vegas earlier in January. The proposal needed to be ratified by 24 of the NFL's 32 owners, likely at the next owner's meeting in March.
"The Raiders deeply appreciate the efforts of the Adelson family to bring the Raiders to Las Vegas.  We know this project could not have advanced to this point without them," the team said in a statement. "The Raiders remain steadfast in honoring Mark Davis' commitment to Governor Sandoval and the State of Nevada to pursue relocation to Las Vegas."
The team failed to come to terms on a deal for a new stadium in Oakland, although Bay Area officials approved negotiations in December with a group of investors, led by former Raiders safety Ronnie Lott, that's trying to make the team stay put.
Oakland Mayor Libby Schaaf did not immediately respond to a request for comment.
At a Stadium Authority meeting last week, Chairman Steve Hill downplayed the effect failed negotiations with Adelson might have on the stadium because Goldman Sachs has agreed to provide financing for the Raiders. The team has made it clear that it's "capable of moving forward" regardless of who its partners are for the project, Hill said after the meeting.
Hill released a statement Monday evening thanking the Adelson family for its time and reiterating the Stadium Authority's commitment to work with the Raiders going forward.
"The Authority will continue to work with the Raiders organization to fulfill the Authority's responsibilities as set forth in the Southern Nevada Tourism Improvements Act," Hill wrote. "In doing so, the Authority will continue to ensure the stadium project is developed in a manner consistent with the clear direction of Nevada lawmakers."
Sisolak said that he wasn't sure what would happen next.
"I don't know what the next step is, if Goldman is going to stay in, if the Raiders are going to stay in," he said. "I think a lot needs to be done to keep this deal alive, and now it's totally up to the Raiders."
Officials react
In a statement, Republican Gov. Brian Sandoval said it was "unfortunate" the Adelson family was unable to reach an agreement with the Raiders but thanked them for their involvement with the project. He noted that the Adelson family's withdrawal neither changes the terms of the legislation nor increases the state's financial commitment.
"I am hopeful that the Raiders are working to secure the additional funds that would have been provided by the Adelson family," Sandoval said in a statement. "At a minimum, we have set up a framework and funding source for building a stadium for UNLV."
Democratic Assemblywoman Maggie Carlton, who voted against the stadium proposal when it came before the Legislature in October, said she has had longstanding concerns with the deal, including Adelson's involvement in it.
"There's an awful lot of unknowns when it comes to this now and how it will actually affect the stadium moving forward," Carlton said. "I think everybody should just be concerned. We all need to take pause."
Clark County Commissioner Chris Giunchigliani, a vocal opponent of using tax dollars to fund the stadium, said she wasn't surprised Adelson — whom she called a "tough negotiator" — walked away from the deal.
"It was just disrespectful all the way around," she said, referring to the proposed stadium use agreement. "It may be a place to start for negotiations, but it was pretty arrogant."
Democratic Assemblyman Elliot Anderson, another no vote on the stadium, said that the news was evidence that "the political system failed Nevadans."
"Throughout the special session, it was very clear to me that the stadium deal was not ready for the Legislature to review and was premature," Anderson said in a text message. "The Legislature should've demanded more time to consider it, as many of us advocated for during the election-eve special session."
Republican Senate Minority Leader Michael Roberson, Republican Assembly Minority Leader Paul Anderson and Democratic Assembly Speaker Jason Frierson didn't immediately return phone calls and text messages seeking comment.
Reached by phone, Democratic Senate Majority Leader Aaron Ford said he'd just learned about the development and didn't want to comment broadly, but said an agreement that called for hiring as many local and minority workers as possible would stand.
"The community benefits agreement that was referenced in statute will be required of whomever's involved in the project," he said.
Hill, who chairs the board created to govern the proposed facility, also didn't return calls seeking comment.
Stadium framework
Sandoval called Nevada lawmakers into a rare special session in October to consider raising hotel taxes to fund the 65,000-seat stadium and expansions and renovations at the Las Vegas Convention Center. After a week of emotional testimony and a persuasion campaign from labor unions and more than a dozen Adelson-affiliated lobbyists, the Senate approved the deal 16-5, and the Assembly narrowly approved it in a 28-13 vote.
The legislation does allow for a lower amount of room tax funds to be allocated to a smaller stadium that would house the UNLV football team if the NFL deal fell through. Sisolak said that deal, which would require the university to put up $200 million in construction costs, was still a difficult hill to climb.
Under that fallback plan, the Stadium Authority board would be dissolved and replaced by a Campus Improvement Authority that would oversee the construction of a 40,000-seat stadium where the UNLV Rebels football team would play. The $750 million in public money would drop to a $300 million contribution backed by a 0.375-percent increase in the county's hotel room taxes.
Should UNLV fail to secure that $200 million in private funding within two years, all room tax revenue generated up until that point would be transferred to the Las Vegas Convention and Visitors Authority.
If the Raiders' move to Las Vegas falls through, Giunchigliani said said lawmakers should consider putting some of those tax dollars toward building a UNLV stadium rather than require the university to cough up the $200 million.
"In the long run, maybe something good could come out of here," she said.
UNLV president Len Jessup echoed that hope.
"We believe Mr. Adelson has great perspective of the Las Vegas market and know he had a great level of passion for this project," he said in a statement. "We would like to think that a new state-of-the-art stadium is still possible and will be the future home of UNLV football."
A poll earlier this month by The Nevada Independent found the issue a divisive one among Clark County voters, who were split over the legislation with 46 percent in support and 50 percent opposed.
Adelson's exit from the deal was first reported by the Las Vegas Review-Journal, which is owned by Adelson.
Updated at 5:42 p.m. to include more details and reaction.
Updated at 6:04 p.m. to include additional details, comments and a statement from the governor.
Updated at 6:45 p.m. to include more background on the stadium deal and comments from state economic development chief Steve Hill and the Raiders.
Updated at 8:06 a.m. on Jan. 31, 2017 to add comment from UNLV President Len Jessup.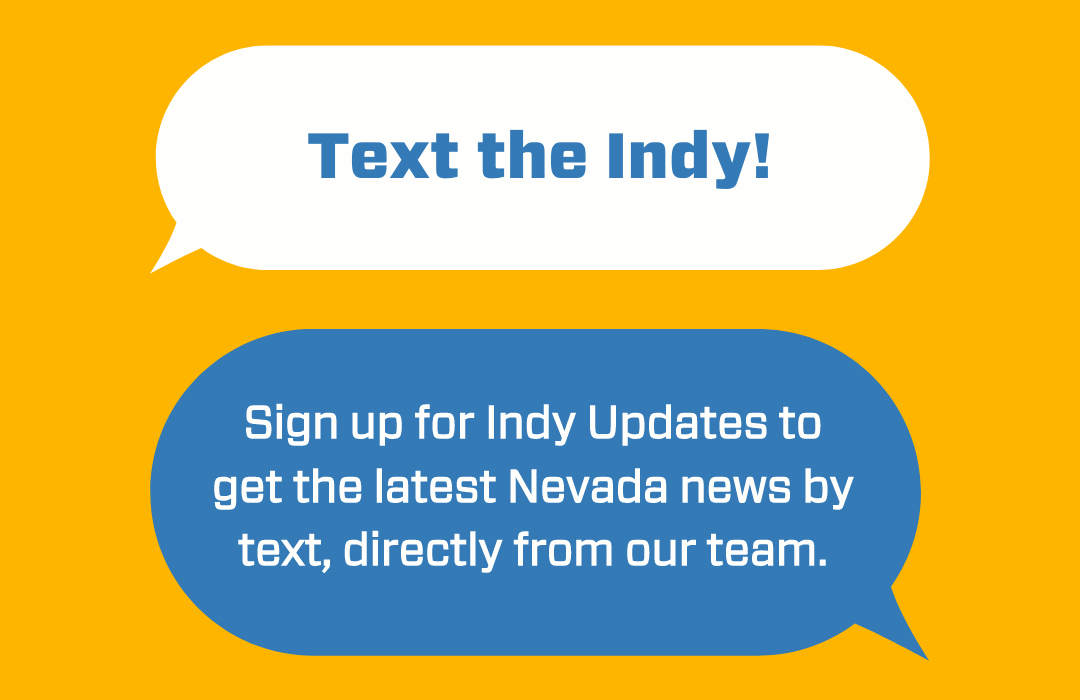 Featured Videos
Comment Policy (updated 4/20/2021): Please keep your comments civil. We reserve the right to delete comments or ban users who engage in personal attacks, use an excess of profanity, make verifiably false statements or are otherwise nasty. Comments that contain links must be approved by admin.