Proposed school choice expansion hits partisan logjam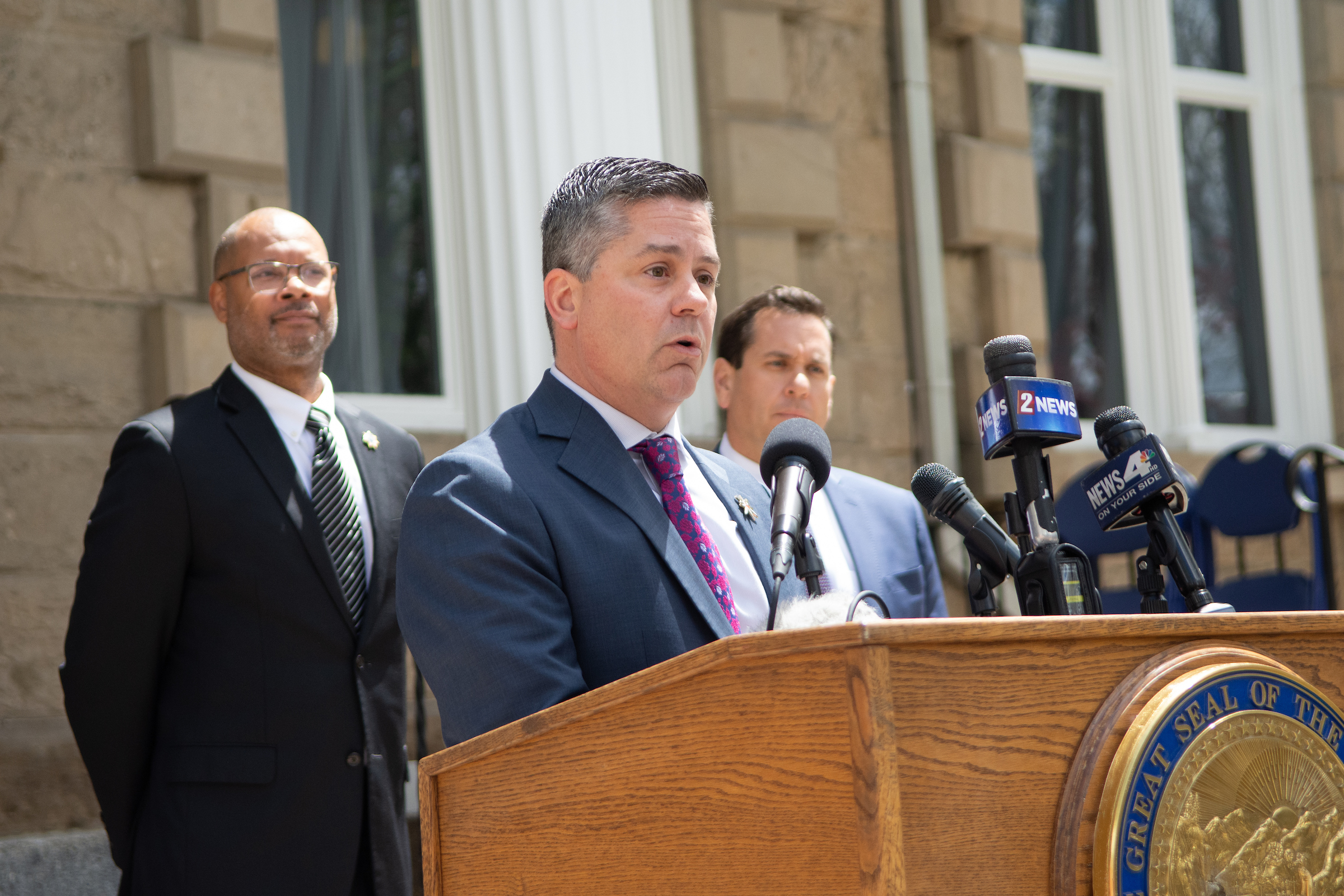 Even as Nevada Republicans and Gov. Joe Lombardo's office have proposed the state's largest expansion of school choice since 2017, legislative Democrats have signaled little appetite to touch a proposed increase of the state's "Opportunity Scholarship" program.
Formally known as the Nevada Educational Choice Scholarship, Opportunity Scholarships use a limited pool of corporate funding exchanged for tax credits to provide annual scholarships for private school tuition for students under certain income thresholds. Created in 2015 under then-Republican control of the Legislature, the program has often become a sticking point of legislative negotiations in past sessions, with Democrats seeking to starve the program while Republicans seek expansion.
Lombardo's proposed AB400 would — among many other things — lift that threshold from 300 percent of the federal poverty line (about $80,000 for a family of four) to 500 percent (about $150,000 for a family of four). It would also expand the tax credit funding from around $13 million per biennium to $50 million, ramping that figure up as a percentage of the state's public education funding until it hits $500 million by 2032.
"If Opportunity Scholarships exist for low-income families and upper-income families who can afford it, can exercise school choice, why shouldn't middle income families be able to have school choice as well?" Lombardo Chief of Staff Ben Kieckhefer said during a press availability on Wednesday.
Senate Minority Leader Heidi Seevers Gansert (R-Reno) — among the most vocal Republican lawmakers boosting the governor's school choice proposal — argued that the state could afford the massive expansion of school choice, pointing in particular to the coming $2 billion increase in public K-12 spending expected as part of the state's Pupil Centered Funding Plan.
"Because parents want choice," Seevers Gansert told The Nevada Independent in an interview on Tuesday. "They want to send their child to a school that's going to help them as much as possible. And if you're low income, and you're zoned in a neighborhood with underperforming schools, that's kind of your only option."
But Democrats have balked at that price tag.
In an interview with The Nevada Independent on Wednesday, Assembly Speaker Steve Yeager (D-Las Vegas) said that he and the Democratic Assembly caucus "generally are of the mind that public money should stay in public schools," especially as the state's K-12 funding still lags behind recommendations from the Commission on School Funding.
He also downplayed the potential for any additional compromises.
"I think we, in a way, have compromised, right?" Yeager said. "We didn't bring any legislation to eliminate the tax credits that are already there. That certainly was an option."
Yeager also said he was opposed to the growth factor included in AB400, calling the $500 million max "a huge, huge amount" and challenging Republicans' framing of the spending as "scholarships."
"They want to say Opportunity Scholarships; they're not scholarships," Yeager said. "You don't earn these from academic performance. They're essentially vouchers that go to help fund [private] schools and it doesn't really help the lowest income people, because a lot of these private schools cost way more than the vouchers are worth."
Calling the program "handouts to more wealthy students to go to unaccountable private schools," Yeager said he was open to discussions with the governor's office but that "it's hard to imagine that we would find caucus support for that kind of growth."
When Lombardo was asked about the scholarships and Yeagar's comments during an unscheduled appearance at a Wednesday press availability, the governor said he'd like to see the data that goes with that statement.
"Everything comes down to people that have the ability to take advantage of solutions," Lombardo said. "And that's one of the solutions that we're looking for."
The Nevada Independent is raising $200,000 by Dec. 31 to support coverage of the 2024 election.
Tax-deductible donations from readers like you fund this critical work.
If you give today,your donation will be matched dollar-for-dollar.
Give + Get Matched
Featured Videos