Signatures to recall one of three state senators submitted to county in Republican-led effort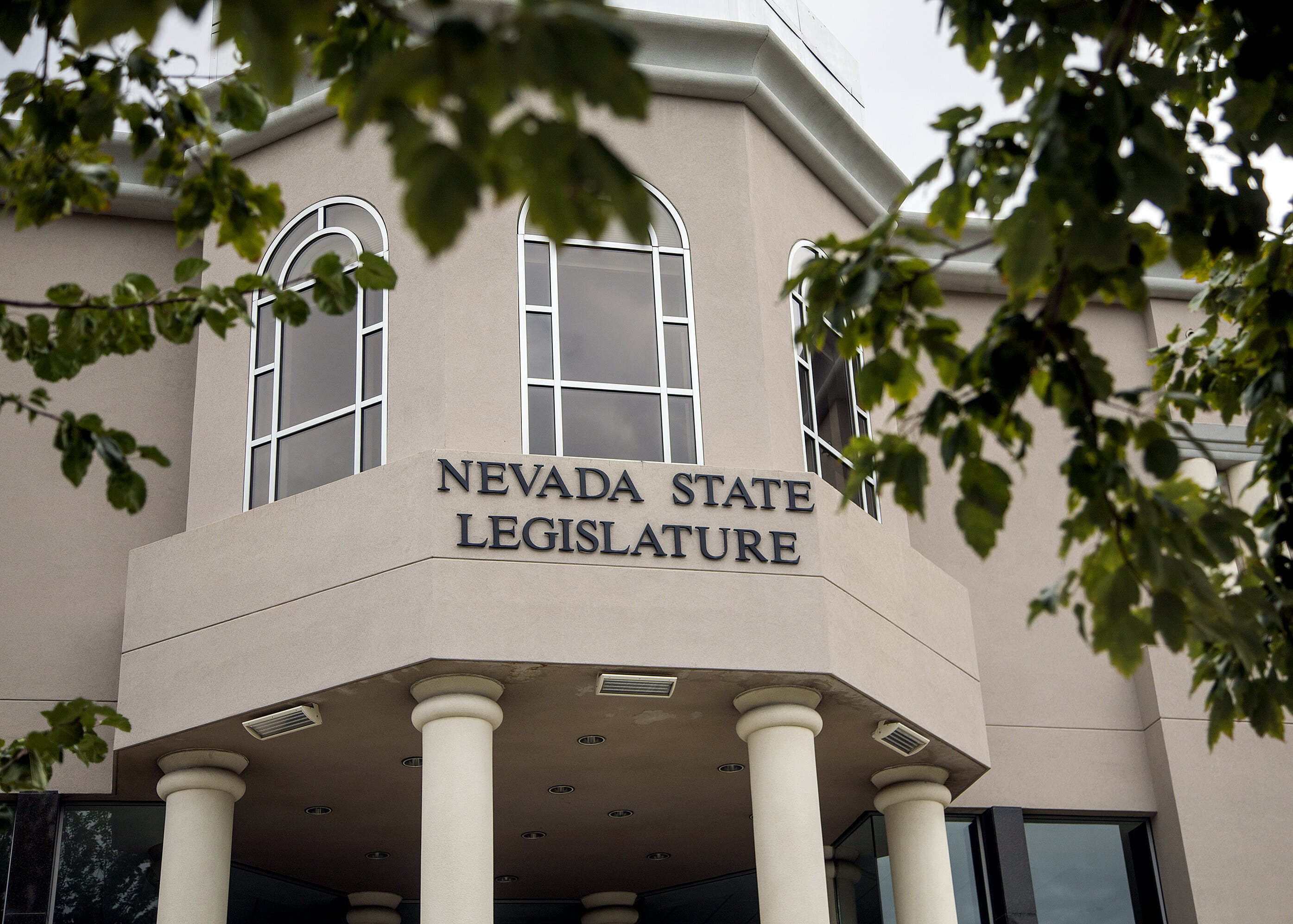 Backers of an effort to recall three members of the state Senate Democratic Caucus submitted 17,465 signatures to remove Sen. Joyce Woodhouse from office, a county spokesman confirmed to The Nevada Independent on Monday.
The petition to recall Woodhouse, which began circulating in early August, needs 14,412 valid signatures from residents of Senate District 5 confirmed to have cast ballots in the 2016 election to qualify. The roughly 3,000-signature buffer allows up to roughly 21 percent of the signatures to be declared invalid for the recall to move forward.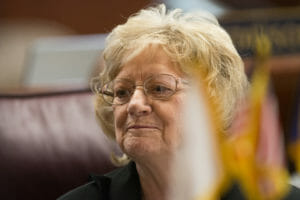 County spokesman Dan Kulin said the election department will conduct a raw count and then randomly sample 5 percent of the signatures to verify them. The county expects to know by Friday whether the sample produced a high percentage of verified signatures or if a full verification of signatures is needed.
The recall efforts are part of a broad, Republican-backed effort to flip control of the Democrat-controlled Senate ahead of the 2018 election and, longer term, before the new redistricting lines are drawn in 2021. Senate Republican Leader Michael Roberson recently told a group of Republican women that the recall is necessary because the Democratic agenda was "so extreme, so progressive" during the 2017 legislative session.
Gov. Brian Sandoval blasted the recall effort on Monday, calling it a "dangerous precedent" that he wasn't consulted on from the beginning.
"There really wasn't, I think, a legitimate reason for the recalls," he told The Nevada Independent. "So it just kind of escalates the politics, mean-spiritedness politics. I think both parties will now use it on a regular basis, and that's not what Nevada politics has ever been and that's not what it should be."
Sandoval continued: "It's an escalation of tactics, and I said, I hate to see that happen. It's never happened before, but it probably will likely become another typical arrow in the quiver for both parties. I hope it doesn't, but again, if it's successful, and the voters do recall these individuals, I can't see why all of them wouldn't use it going forward."
Woodhouse, in a statement Monday morning, said she will monitor the signature verification process "closely."
"This politically motivated recall effort has been an affront to voters and a blatant abuse of the process by individuals who are unfortunately still bitter about the results of the last election," Woodhouse said.
Republican Senate Leader Michael Roberson, Republican operative Jeremy Hughes and attorney Daniel Stewart were at the Clark County Election Center this morning to observe the signatures' delivery. Former Republican Assemblyman Stephen Silberkraus and Henderson residents Chelyn Sawyer and David Saatory, who filed the one-page notice of intent on Aug. 2 to recall Woodhouse, were also present.
Signatures to recall two of Woodhouse's colleagues, Democrat Nicole Cannizzaro and Independent Patricia Farley, are expected to be submitted the first week of November.
It is unclear who is financially backing the recall effort because campaign finance contributions aren't required to be disclosed until four days before early voting begins for a special election under Nevada's campaign finance laws.
Henderson residents have reported Woodhouse's support for a "sanctuary city" bill as one reason signature gatherers have given at the door to recall the three-term state senator. Backers of the recall are hoping to replace Woodhouse with her opponent in the 2016 election, executive director of Pinecrest Academy Carrie Buck.
Democrats, as part of their "Decline to Sign" campaign, have been collecting signature-removal forms from people who signed the petition but do not support the recall. The county has received 789 signature-removal forms for the Woodhouse recall, Kulin said. They have not been verified yet.
The effort is also being challenged in court.
Earlier this month, Marc Elias, a prominent attorney who served as former presidential candidate Hillary Clinton's general counsel during the 2016 election, filed a lawsuit in federal court in Las Vegas arguing the state doesn't benefit from the recalls. The litigation — filed with help from Bradley Schrager, a former attorney for the Nevada State Democratic Party — asserts that a recall-induced special election would place an undue burden on voters as well as undermine the hallmarks of the republican system.
The lawsuit's plaintiffs are voters who live in the three lawmakers' districts. The defendants are Republican Secretary of State Barbara Cegavske and Clark County Registrar Joe Gloria, who would be tasked with carrying out the special elections.
The Public Interest Legal Foundation, a conservative-leaning nonprofit, filed to intervene in that case on Monday, saying efforts to block the recalls threatened to impose "unconstitutional restrictions" on Nevada's electoral process.
A call for a special election must be announced between 10 and 20 days after the petition is declared valid by the Secretary of State, and the election must be held within 30 days after the call is made, unless a lawsuit has been filed. If the petition were declared valid on Friday, the election would be held sometime in mid-December, right before Christmas.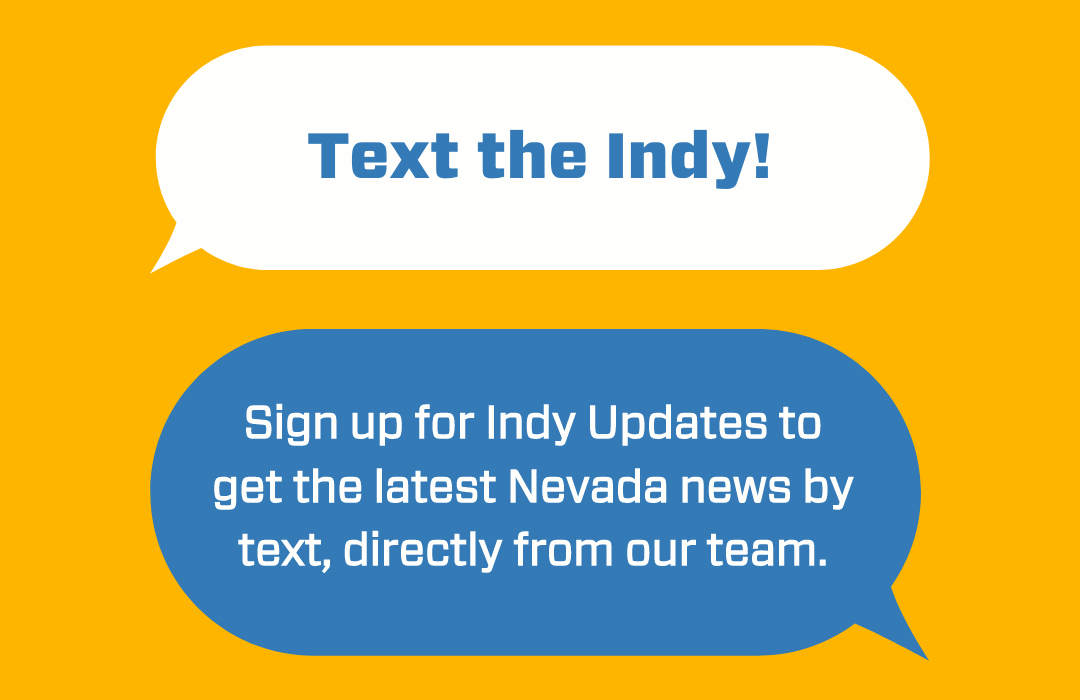 Featured Videos