Sisolak, Democrats spike efforts to repeal the death penalty in Nevada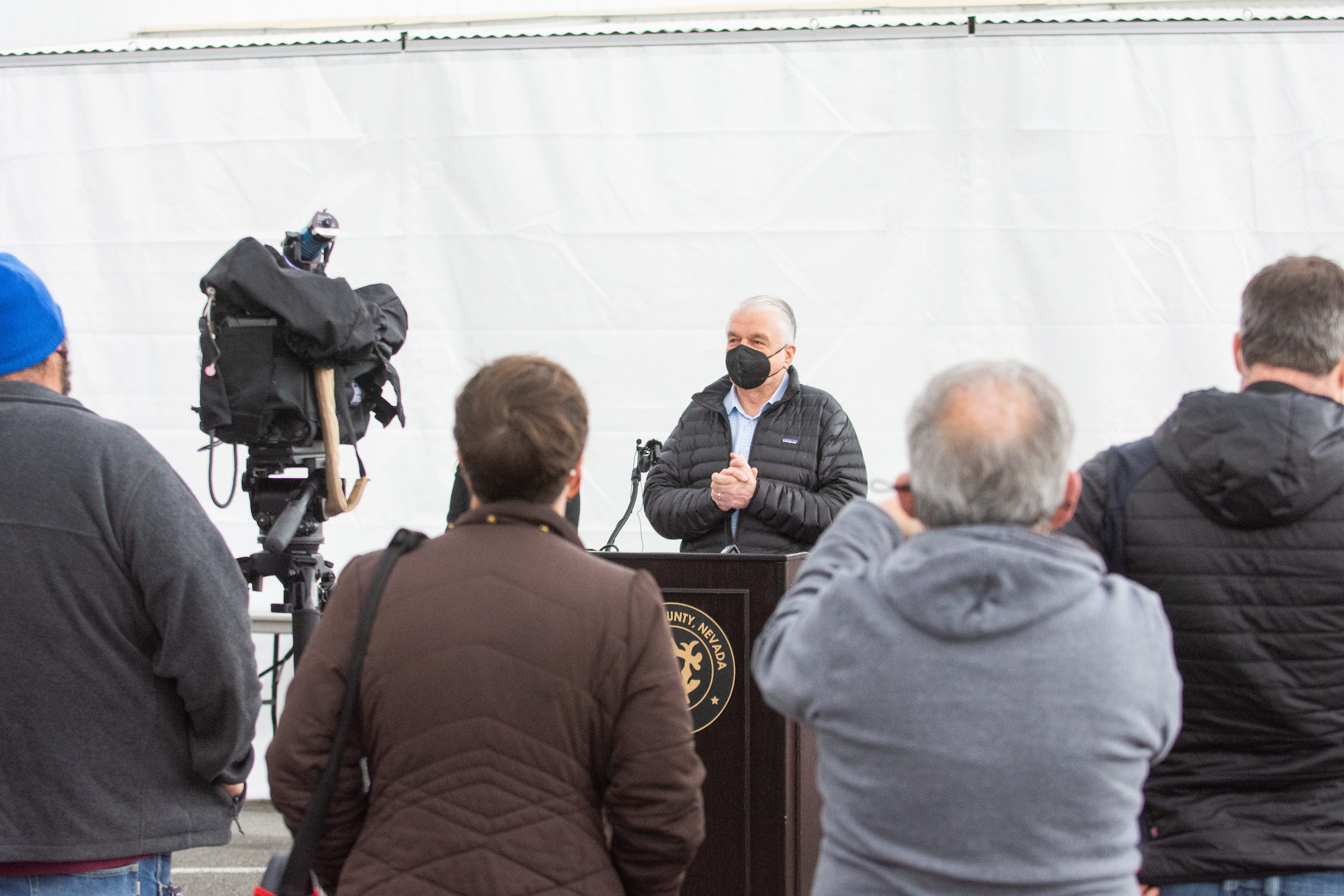 Nevada leaders are scrapping a bill that would have banned capital punishment in the state, dashing the hopes of advocates who had celebrated that the measure had made more progress than ever before in the Legislature.
In a statement on Thursday, Gov. Steve Sisolak said there is "no path forward" for efforts by Democratic lawmakers to abolish capital punishment, striking a blow to the hopes of criminal justice reform advocates that the Democratic trifecta in the Legislature and governor's office would finally take steps to end the death penalty.
"I've been clear on my position that capital punishment should be sought and used less often, but I believe there are severe situations that warrant it," the governor said in a statement. "I understand there are those who will be disappointed by this outcome, however the process of determining which crimes are severe enough to warrant this punishment deserves thoughtful consideration."
The bill, AB395, passed out of the Assembly in April on a 26-16 vote with all Republicans in opposition. But key decision makers in the Senate — including two top leaders whose day jobs are working for Clark County District Attorney Steve Wolfson, who is a prominent opponent of abolition — did not schedule the measure for a hearing ahead of a key Friday deadline for bills to pass from their second house committee.
Asked about criticism that the Legislature is not living up to its commitments to address racial disparities in the criminal justice system — racial disparity is a major concern raised in the death penalty debate — Senate Majority Leader Nicole Cannizzaro (D-Las Vegas) defended the body's work and pointed to action taken on other issues including bail reform and police use of force.
"People who live in our communities want to have a fair system. They want to know that if they find themselves or their family members in there that is fair. They want to know that when they're victims of crime, that people are going to be treated fairly and their voices are going to be heard," she told reporters in a brief interview after Sisolak made his announcement. "We've done a lot of work here in the state of Nevada and I would encourage anyone who thinks we're not doing enough to take a look at other states and ask whether or not we are, because I know when I talk to colleagues from other states, they are amazed that, that we are able to make such progress."
Assembly Speaker Jason Frierson said in a statement that advocates had worked on potential amendments to restrict but not fully abolish the death penalty, but acknowledged that it had been a "difficult task with all of the many considerations that go into these cases."
"While we are disappointed that we could not get across the finish line this session on AB395, we have to accept that there is a process and many of our priorities don't ultimately come to fruition," he said in the statement. "We will continue working on policies we believe are sound and continue working with our colleagues on meaningful reform to the inequities that exist in our criminal justice system."
Assemblyman Steve Yeager (D-Las Vegas), who presented the bill and chairs the committee that sponsored it, said it was time to refocus and move on to other tasks of the session.
"There's disappointment, but ... we live to fight another day and I certainly don't feel discouraged," he said. "Certainly doesn't take away with some of the other really good criminal justice reform measures that we've been doing over the last three sessions, and I just hope that's not lost. I mean, we really have made substantial progress. This was one piece of that."
Advocates had turned up the pressure on lawmakers, holding a press conference early this week to argue that capital punishment disproportionately affects people of color.
"This past summer, there were promises made about reforms around racial justice issues," Yvette Williams, chair of the Clark County Black Caucus, said at the press conference. "We're looking very closely and paying attention to not only what's voted on the floor, but what bills come before each committee ... who's deciding what's going to be heard."
Supporters of the bill aired their grievances during the public comment period at a meeting of the Senate Judiciary Committee, which would have been the place where the bill was heard. Officials with the ACLU of Nevada said the blame for future executions would lie with lawmakers who opted not to hear the bill and end the practice.
"Party leaders in the Senate and Governor's office have shown that their commitment to meaningful reform is nothing but lip service," said Athar Haseebullah, the group's executive director. "The people of Nevada are ready to end the death penalty. They deserve to have a voice, and they deserve true leadership in the Legislature rather than just political cronyism. This is an embarrassment."
In spite of polls, advertising and other lobbying activities, Sisolak maintained he was uncomfortable with repealing the death penalty in extreme cases such as mass shootings.
The demise of the bill comes as the Clark County district attorney's office is pushing for the execution for Zane Floyd, who was convicted of killing four people inside a Las Vegas grocery store two decades ago. Prosecutors want to schedule an execution in late July after the state prison director testified that the system needs at least four months to prepare for a lethal injection.
The execution would be Nevada's first enactment of capital punishment in 15 years. The state came close to executing Scott Dozier in 2018, but a protracted legal fight about the drugs in the lethal injection delayed the execution, and Dozier died by suicide in 2019.
Reporters Riley Snyder and Tabitha Mueller contributed to this report. Updated at 2:59 p.m. on 5/13/21 to add comment from ACLU, Yeager.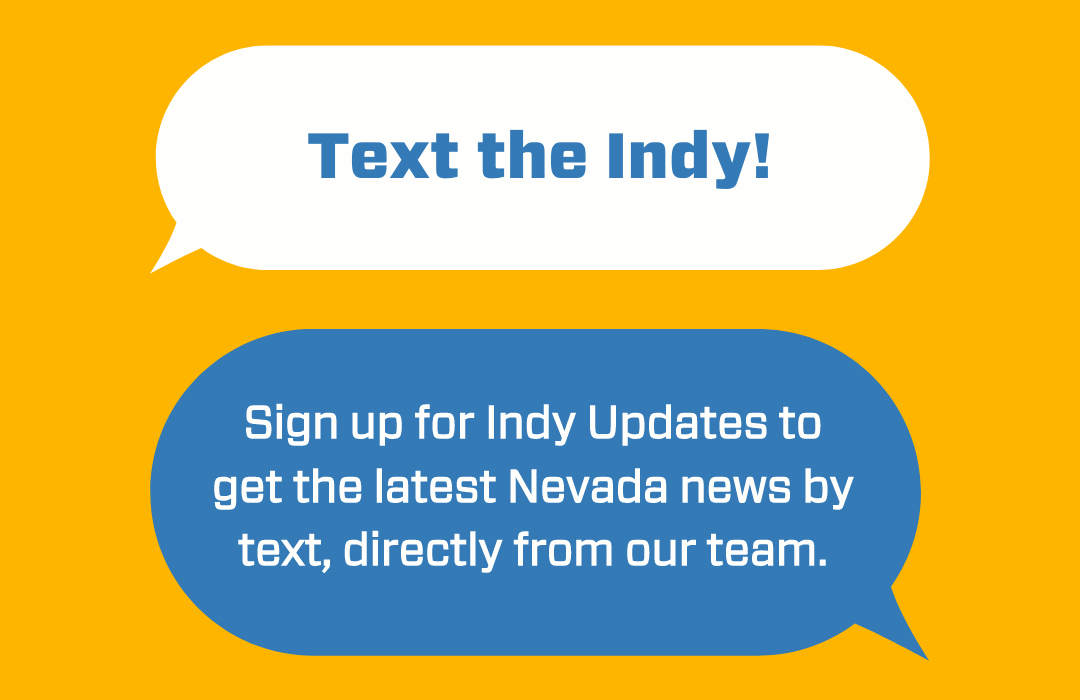 Featured Videos