State, county election officials say Democratic challenge to recalls should be tossed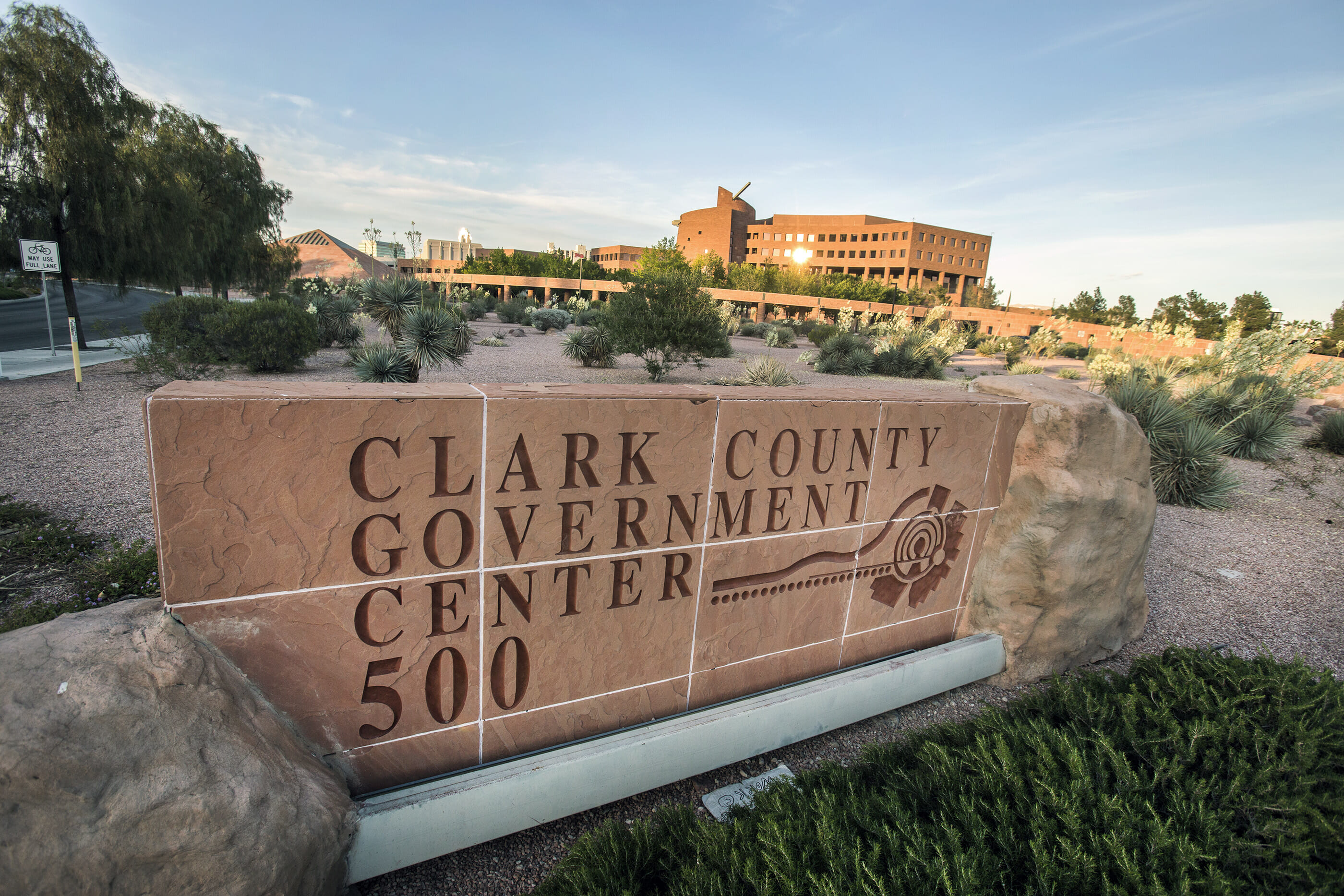 Clark County and Nevada election officials are asking a federal court judge to deny or throw out a preliminary stay of special Republican-backed recall elections targeting two state senators.
In several filings submitted Thursday in a Las Vegas federal court, attorneys for Clark County Registrar of Voters Joe Gloria and Secretary of State Barbara Cegavske sharply criticized arguments made by Democratic attorneys seeking to block special elections of the targeted state senators — Democrats Joyce Woodhouse and Nicole Cannizzaro. An effort to recall Independent Sen. Patricia Farley fell short last week.
Democrats, led by prominent attorney Marc Elias, filed a federal lawsuit in October challenging the legality recall efforts on behalf of a handful of plaintiffs who live in the targeted lawmaker's district on grounds that the recalls violated the U.S. Constitution and federal Voting Rights Act.
Cegavske — represented by Nevada Attorney General Adam Laxalt — filed a strongly worded joint response and motion to dismiss the case, calling the claims made by plaintiffs "insupportable" and meant to effectively declare any recall election in Nevada unlawful.
Oral arguments on the case are set for Nov. 29.
Secretary of State response:
In the state of Nevada's first official response to the suit, Cegavske's attorneys argued that the burden supposedly faced by the plaintiffs is the same afforded to any Nevada voter, regardless of racial or minority status.
"Every criticism they level against this prospective recall applies, by definition, to every by-the-book recall. A recall election would 'divert' their 'time' and 'attention,' they write, and require constituents to 'vote yet again,'" the response states. "Yes—just like every other recall in U.S. history."
The response notes that complaints that the recalls are being done for "political advantages" don't apply in Nevada, where no explicit reason for an elected official to be recalled is needed. It posits that the "state's election machinery" has little involvement with why a recall effort might be brought forward, and that all elected offices inherently carry the burden of a potential recall.
"A voter for a state senator has no more right to complain that her term might be abbreviated by recall than a voter for a state assembly member can rightfully object that her candidate must run again in two years instead of four," the filing states. "The century-old possibility of recall, no less than a respective term of office, is the background against which every Nevada election occurs—and against which each of the Plaintiffs in this case cast their previous votes."
The response also states that blocking the recalls would "abridge" the fundamental right to vote, and that the state's responsibility is to hold free elections blind to the political implications, while allowing voters to decide on the merits of a case.
"The principal check on recall's misuse is the people. A 'frivolous' recall attempt, the Nevada Supreme Court said, is a good reason for an 'intelligent' informed electorate to reject the attempt—but never a reason for judicial nullification of the right even to propose it," it states.
The response also states that the plaintiffs in the case failed to cite a federal court case where a recall election was invalidated under the 1st and 14th Amendments. It also argues that the plaintiffs have no standing under the federal Voting Rights Act, and fail to connect the myriad of historical examples of racism in Nevada with the ongoing recall efforts.
"Plaintiffs never explain how lapses, say, in assuring equal public housing in the 1950s bear on a 2017 recall election," it states. "And, tellingly, Plaintiffs never point to a single instance in which Nevada's recall laws have been used as a tool to oppress minority voting rights, much less used by the state to do so."
Clark County response
In addition to reiterating earlier points in a request to dismiss the case that the suit lacked jurisdiction, given that the recall effort wasn't brought forward by election officials, attorneys for Gloria argued that the plaintiffs in the case were unlikely to suffer "irreparable harm" if an injunction wasn't issued.
It notes that the recall effort against state Sen. Patricia Farley failed to meet the signature requirement, and that the signatures submitted to recall state Sen. Nicole Cannizzaro had only a small number of excess signatures, which "historically" means it will be insufficient to survive scrutiny from election officials.
The motion also notes the filing of a case in Nevada district court earlier this week by state Sen. Joyce Woodhouse against election officials and recall backers over the procedures and veracity of signatures submitted. Without taking a position on that case, attorneys for Gloria noted that Woodhouse's legal challenge was "imposing" and identified "a host of procedural defects latent within the petition itself."
Attorneys for Woodhouse claimed that 5,576 signatures of the 15,444 valid signatures shouldn't count toward the total because they were ineligible or because the voters requested to remove their signatures from the petition.
Under Nevada state law, recall elections must be called within 10 to 20 days after a recall petition is certified by the secretary of state, scheduled sometime in the following 30 days. But the law doesn't apply if a legal challenge is filed, meaning that a special election is essentially on hold until a court makes a final determination.
"No date has been set for the state court challenge, but the Plaintiffs here face no threat of a recall election unless and until these state procedural challenges are resolved in favor of the circulators," the filing reads.
The response also urges caution before a federal court takes action that could affect a major portion of Nevada election law.
"A judicial determination striking down a century-old state constitutional right is a serious undertaking," it states.
Democratic challenges
The response filed by Gloria also contains a copy of a declaration by Tara Brosnan, the Democratic Legislative Campaign Committee's data director, detailing the laborious steps taken by national and state Democrats to analyze and challenge thousands of the 17,000 plus signatures submitted to recall Woodhouse.
Using a team of between 90 to 100 volunteers and paid staff, the group Our Votes, Our Voice — formed specifically to combat the recall effort — hand-entered each signature and corresponding voter information into a database, as well as initial indication if the entry appeared to be illegibly written.
The group also used a manual review team to make three additional passes through the voter data, and a final "audit" team to individually assess any remaining "eligible" signatures, all to compare them to the voter file held by the Clark County registrar's office.
After thoroughly assessing the signatures, Brosnan testified that the group opposing the recall had identified the following amounts of ineligible signatures:
48 duplicate signatures

119 illegible signatures

459 signatures from persons who were not registered or canceled voters

617 signatures from people who were registered to vote but did not vote in the 2016 election

934 signatures from people registered to vote, voted in the 2016 election but did not vote in the state Senate race

538 signatures from people not currently registered to vote in Woodhouse's state Senate district

406 signatures from persons who submitted an official Petition for Signature Removal

1,666 signatures from persons who later asked recall opponents to remove their names from the list and signed a letter asking to be removed from the petition.
Cegavske Response Recalls by Riley Snyder on Scribd
Response to Motion for Prelim Injunction by Riley Snyder on Scribd
Comment Policy (updated 4/20/2021): Please keep your comments civil. We reserve the right to delete comments or ban users who engage in personal attacks, use an excess of profanity, make verifiably false statements or are otherwise nasty. Comments that contain links must be approved by admin.