Stalled efforts to bring a sex worker resource center to downtown Las Vegas revived
Mixed messages about the sex industry in Las Vegas leads advocates with The Cupcake Girls nonprofit to seek decriminalization of sex work, support services.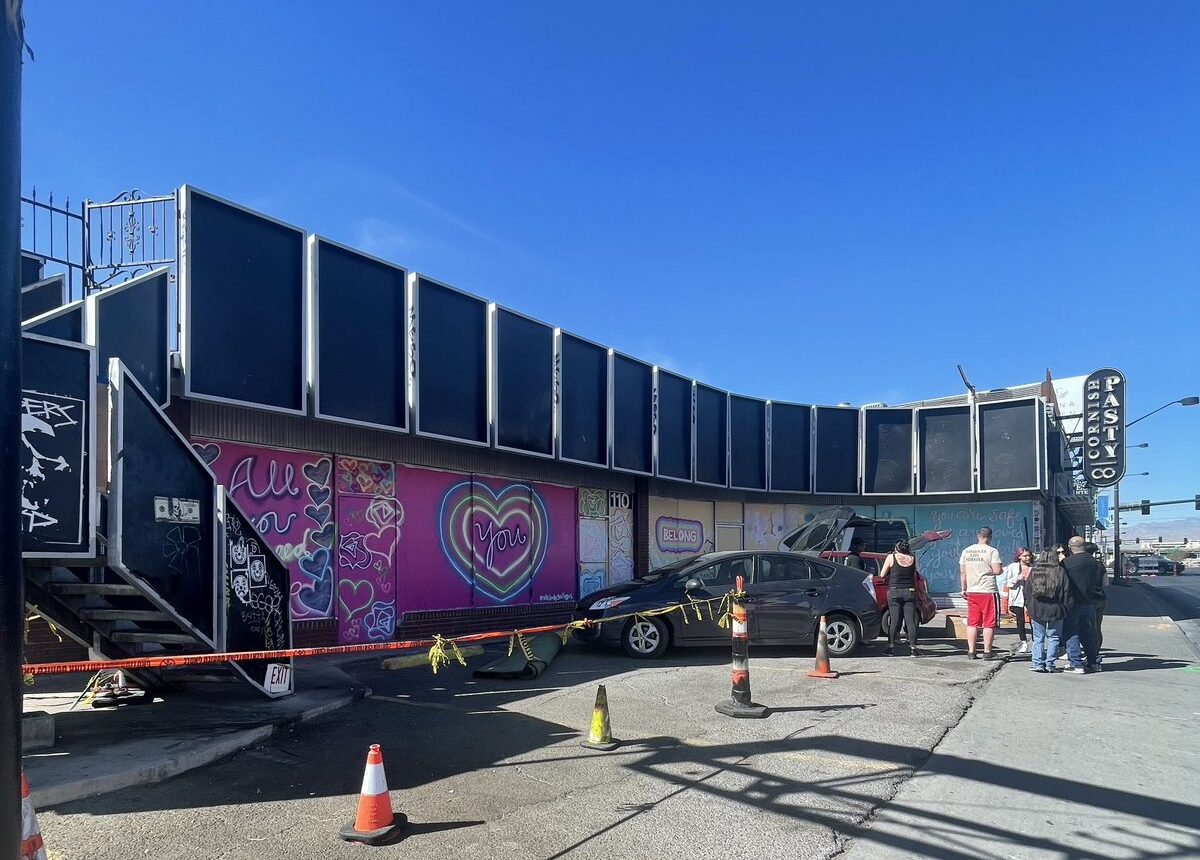 Sex workers and survivors of sex trafficking could soon find community at a downtown Las Vegas holistic resource center, predominantly for women, that advocates say will provide a "safe space" for those seeking resources to "heal and grow" or transition out of the sex trade.
The effort is led by the nonprofit The Cupcake Girls, which provides confidential support to those involved in the sex industry in Las Vegas and Portland, Oregon. The group advocates on behalf of its clients for housing, promotes entrepreneurship and connects them with community-based programs such as domestic violence agencies, mentorship, social services and substance abuse counseling.
"If we're really going to eradicate sex trafficking, it's going to take a lot more than just awareness, some Narcan, condoms and Plan B," said Asia Duncan, head of the resource center called Local For All, a project by The Cupcake Girls.
She said the organization meets people where they are, without forcing them to change how they live, and that they are able to help clients if they decide to flee a sex trafficking situation or transition from sex work to another job. Duncan defined sex work as a broad category that includes stripping, prostitution, working at brothels, online sex work, pornography and escort services — all which regularly subject them to violence.
She said the resource center would "mean the world to program participants."
"This year alone, we've matched 113 people to jobs," Duncan said. "We've matched more than 100 people to mental health services."
She said the resource site, located in a downtown Arts District building, will include co-working areas, two courtyards, free Wi-Fi and an event calendar filled with on-site classes such as trauma-informed yoga, sound bowl healing therapy or a spiritual ritual that includes sound waves released from the vibrations of "singing bowls," as well as educational and professional development workshops.
The organization is looking to raise $3 million to rehabilitate the space, which was purchased by an angel investor for the organization in 2018. Duncan said the latest campaign comes after the development stalled because of a change in leadership in 2021 that led to fewer donations, especially from churches.
The organization has started to focus less on sharing the personal stories of clients and more on programming under the leadership of Executive Director Amy-Marie Merrell, who worked for The Cupcake Girls for more than 12 years and took over in 2021. Duncan said now their stories are just used as data for the group and if clients speak at events, they are paid to share their personal histories to avoid exploitation.
"What I'm realizing is that women who choose to be in that industry are really being marginalized and discriminated against," Duncan said. "When people are like, 'How did you get out of your trafficking situation?' — it was actually sex work that got me out of my trafficking situation."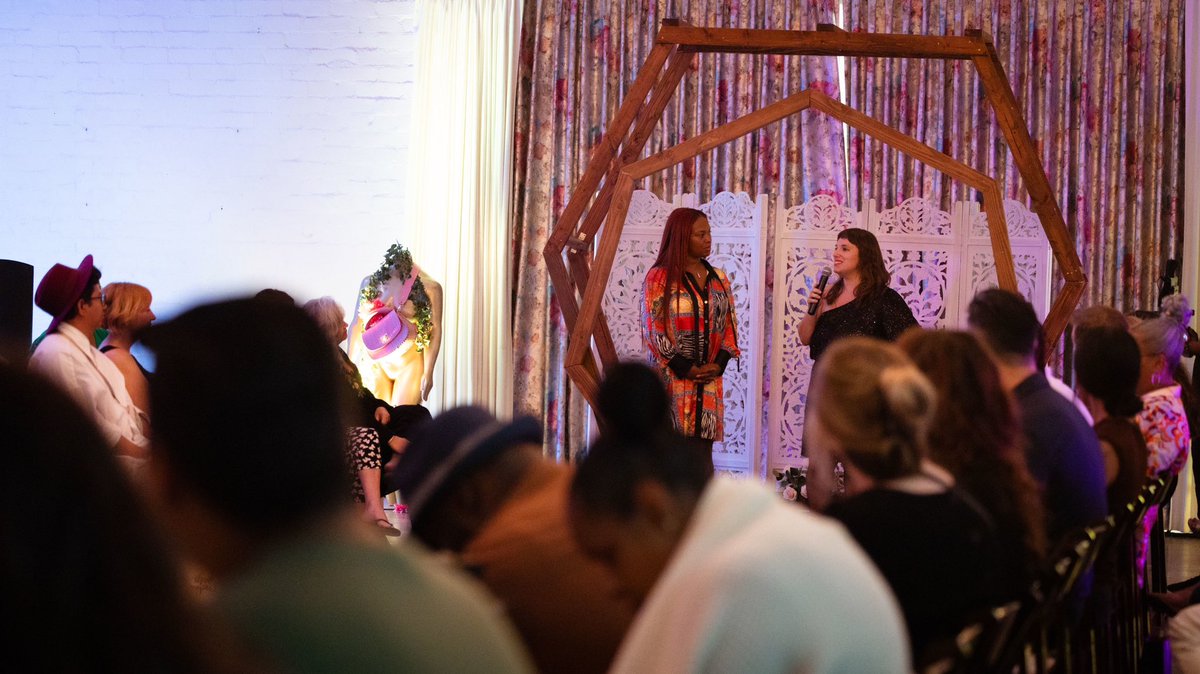 Nevada has the third-highest rate of human trafficking in the U.S. at nearly 6.3 cases per 100,000 residents in 2023, just behind Washington, D.C., which had 6.5 cases per capita and the top state, Mississippi, which had 7.9 cases per capita, according to data from the National Human Trafficking Hotline. Out of 201 human trafficking cases in Nevada in 2021, 83 percent involved sexual exploitation.
The U.S. ranks 92 out of 190 countries for human trafficking, tied with Zimbabwe, Greece, Singapore and Poland according to a 2021 report by the Global Organized Crime Index, which is a global initiative against transnational crime made up of law enforcement and government practitioners.
"The majority of [sex] trafficking that happens in Nevada, is happening in our homes," Merrell said during a benefit show last Thursday. "It's parents and grandparents and aunties and uncles and cousins that are trafficking their own children."
The show, called Superbloom: Delightfully Out of Place, included designers from marginalized communities and models who ranged from children to young adults with disabilities, to "plus-sized models," drawing smiles and cheers from the crowd as they strutted down the runway. The show propelled fundraising efforts for Local For All, slightly exceeding its goal of $10,000.
Leaders from nonprofit organizations such as the American Civil Liberties Union of Nevada, the National Association for the Advancement of Colored People of Las Vegas, Recovery for America and the Henderson-based domestic violence agency S.A.F.E. House showed up and many sat front and center during the show.
"We have clients from all over Clark County, so not just in Henderson," said Beth Flory, executive director for S.A.F.E. House, in an interview with The Nevada Independent before the show started. "So a number of our clients are actually located in that area. So having that resource center available in that area is another place that they can go and get assistance when they need it that's close to them and easily accessible."
Duncan, who joined the organization in 2023, said The Cupcake Girls' work can become more efficient with a resource space because a lot of expenses go toward transporting clients to different facilities throughout the Las Vegas Valley. She said they would instead bring professionals into the space, circumventing the need to send clients out for services.
She said her first steps toward bringing the project over the finish line began with ridding the building of unhoused people by connecting them with social services and having a mural painted on the front side to show people that the place isn't abandoned.
"The city has left that building vacant for over 20 years," she said. "And I don't know who owned it before but nobody was doing anything about it. There was trafficking going on in there. There was substance abuse. There was a lot of stuff going on in there and we've managed to clean it up and at least keep eyes on it to say 'Local For All is coming.'"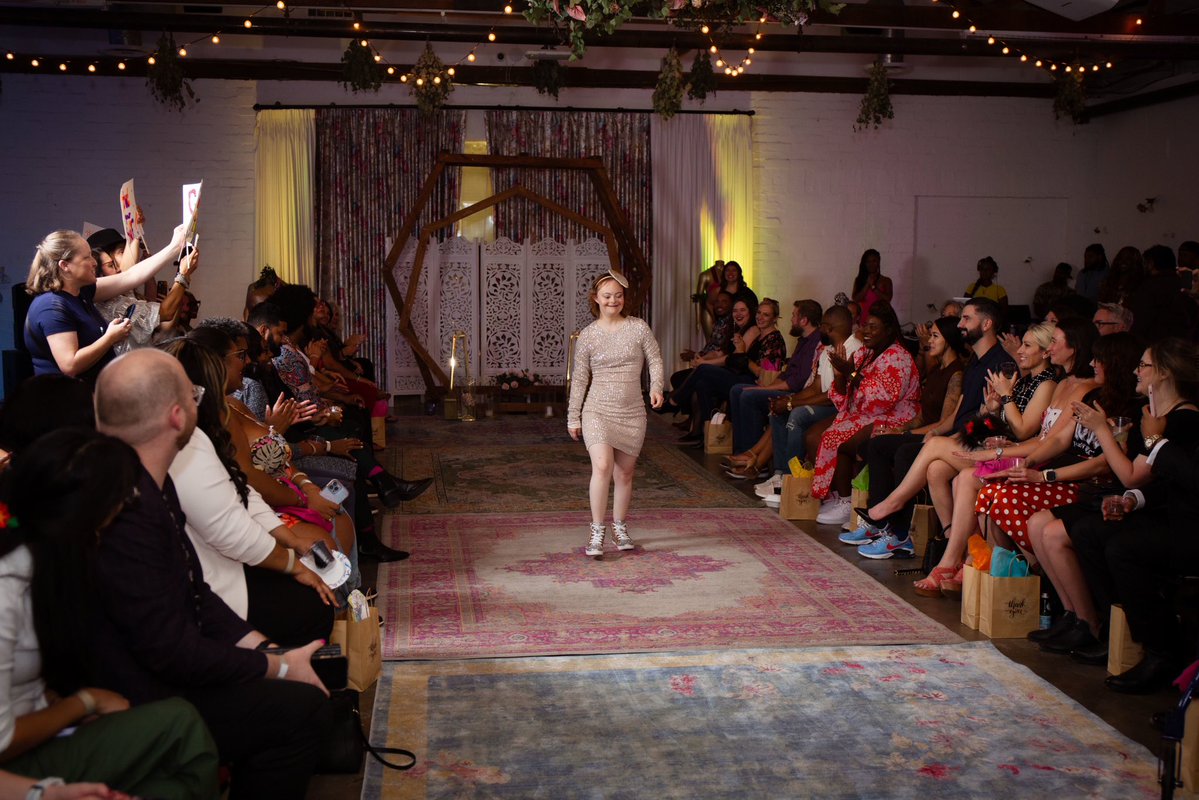 Duncan said opening the doors before next year's Super Bowl at Allegiant Stadium on Feb. 11 is a lofty but important goal because she anticipates that the event will bring people into the city looking for sex workers or sex work.
In Nevada, prostitution is illegal in counties with more than 700,000 residents — such as in Clark County, which includes Las Vegas. It is also illegal in Washoe County, which includes Reno, and in some smaller counties that can decide its legality. In the 10 counties where it is legal, it is only permitted inside of a licensed brothel.
"If we look it up, there's thousands of registered sex workers in the state of Nevada," Duncan said. "But there are no services, wraparound services, relief, support to anybody in that industry. And the same thing with [sex trafficking] survivors."
Duncan also said Las Vegas' branding messages confuse tourists and people in the sex trade, stating that advertisements sometimes include sexual innuendos, referencing the new slogan "down for anything," as a potential point of perplexity.
"We're not asking for nor do we support legalization," she said. "We're saying 'support decriminalization [and] stop arresting people for something that is implied everywhere.'"
This story was updated on Friday, Sept. 15, 2023 at 8:20 AM to reflect that The Cupcake Girls do not want to eradicate sex work.
The Nevada Independent is raising $200,000 by Dec. 31 to support coverage of the 2024 election.
Tax-deductible donations from readers like you fund this critical work.
If you give today,your donation will be matched dollar-for-dollar.
Give + Get Matched
Featured Videos