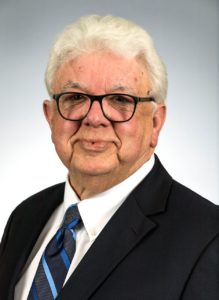 BOB STOLDAL, CHAIR
Bob is an icon in Nevada television news. He most recently retired as News Director of KSNV News 3 in Las Vegas. Bob first went to work as a radio announcer at KLAS radio, and later became the station's News Director. At the same time he was part-time sports and weatherman at KSHO-TV, Channel 13. In 1967, he was hired as a reporter and anchor at KLAS-TV, Channel 8. Bob was promoted to News Director in 1968. Beginning in 1992, Bob helped the parent company of KLAS to expand operations at a newly acquired CBS affiliate in Nashville, TN, as well as launch three 24-hour regional all-news cable channels in Virginia, Tennessee, and Las Vegas. In April, 1998, Bob launched Las Vegas ONE, a 24-hour local news television operation, owned by Cox Cable, KLAS and the Las Vegas Sun.
Bob became Vice President of News for KLAS, and in 2009, he became Vice President of News for the Sunbelt Corporation overseeing the news operations in the television company's stations in Nevada, Idaho, Arizona, and Montana. He attended Las Vegas High School where he wrote for the school newspaper. Later, he was the editor of the student newspaper at the University of Nevada, Las Vegas. His first paying job in the media was sweeping the floors in the pressroom of the Las Vegas Review-Journal.
Bob is the also Chairman of the Board for the Nevada State Museum and Historical Society and the City of Las Vegas Historical Preservation Commission. He also sits on the Board of Preserve Nevada and the Nevada State Commission on Cultural Affairs.
---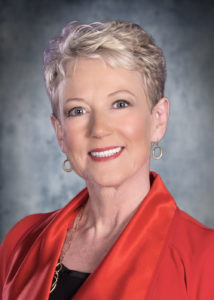 PAULA FRANCIS, VICE CHAIR
Paula Francis was called the "Face of Channel 8" in Las Vegas for 28 years. Her final newscast was April 1st, 2016. Paula was chosen "Best TV Anchor in Las Vegas" by the readers of the Las Vegas Review-Journal more than 15 times through 2014, when the category was retired. She is a proud member of the KLAS-TV Hall of Fame, sharing the honor with Howard Hughes, the billionaire aviator who once owned Channel 8, as well as Bob Bailey, the country's first African-American TV host.
Paula is a founding member of the Nevada Chapter of the International Women's Forum, and served for many years on the Board of Trustees of The Shade Tree Shelter. She has received a number of humanitarian awards for her reporting, her community involvement and her campaign for breast cancer awareness, Buddy Check 8.
---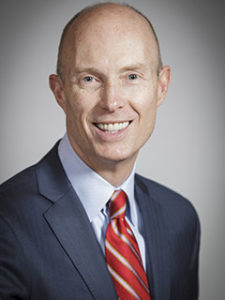 MIKE PEQUEEN, TREASURER
Mike PeQueen, CFA®, CFP™ has more than 30 years of experience in the investment profession. He joined HighTower in 2012 as a Managing Director and Partner. Formerly, Mike was a Senior Vice President of Investments and Senior Portfolio Manager at Merrill Lynch. His interest in finance and investments started when he was very young, driving his educational and career choices. Mike holds the Chartered Financial Analyst® (CFA®) and a Certified Financial Planner™ (CFP™) designations. He also earned a Master degree in Banking and Financial Services from Boston University.
Mike is a regular contributor to CNBC and has been quoted in The Wall Street Journal and The New York Times. He is the co-publisher of the Stat Pack, a Nevada-centric website and companion newsletter focused on markets, business, and the economy. Mike is also the Co-founder and Director of Dental Care International, a non-profit organization providing oral health care and education to countries such as Sri Lanka, Ecuador and Brazil. He currently serves as a member of the board of Chamber Insurance Benefits and as a trustee of the Neon Museum in Las Vegas.
---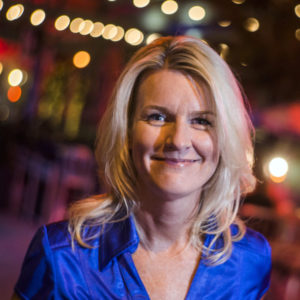 ELIZABETH THOMPSON, SECRETARY
Elizabeth is the founder of Nevada News Bureau, Inc., the parent company of The Nevada Independent. She serves as The Indy's editor and is also the founder and CEO of E Thompson Media, a media marketing, public relations, and digital communications consulting firm.
You can read more about her on the Team page.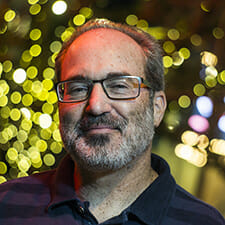 JON RALSTON, DIRECTOR
Jon is a veteran political journalist, founder and editor of the Ralston Flash newsletter and Ralston Reports blog, a former television anchor, a contributor to Politico, and the founder and CEO of The Nevada Independent.
You can read more about him on the Team page.