Advocates fear homeless funding passed during legislative session won't be sustainable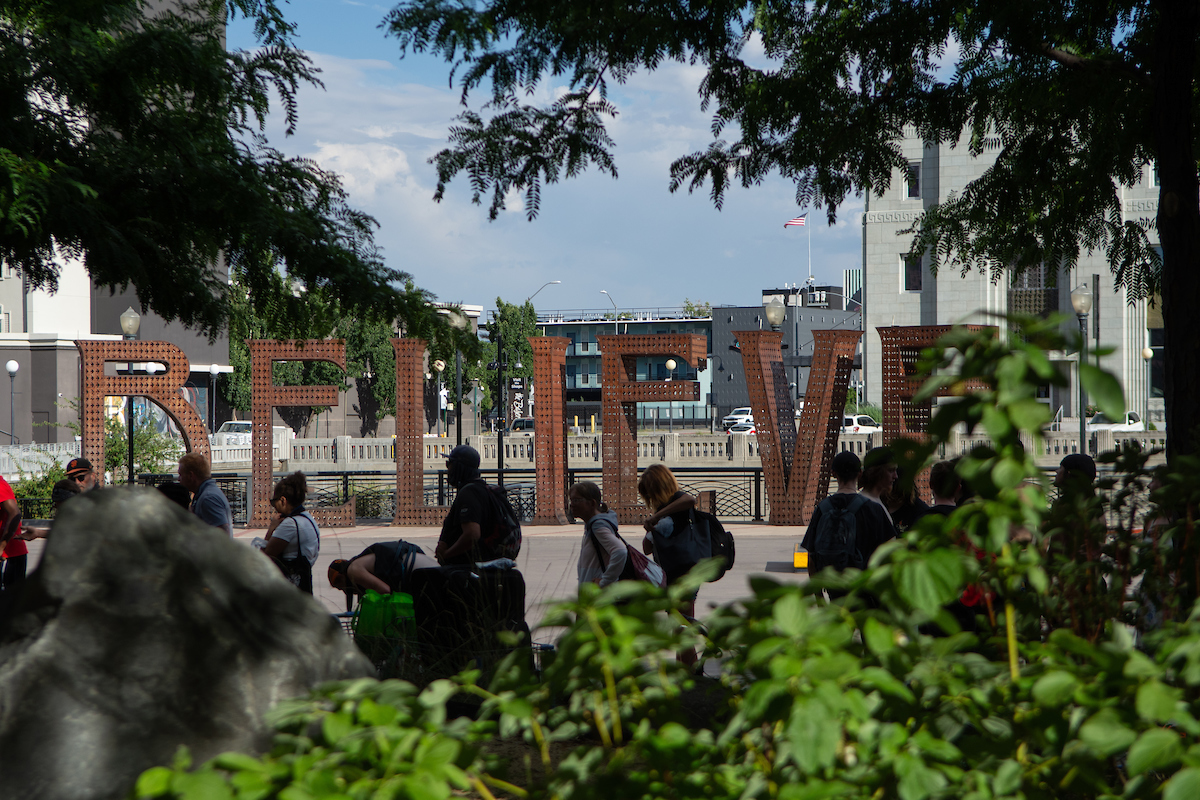 In the Believe plaza in downtown Reno, volunteers of Family Soup Mutual Aid can be found doing what they are known to do every Tuesday night: giving food and supplies to people in need.
The grassroots organization is one of the many groups in the city serving those experiencing homelessness — a topic that garnered significant debate among state lawmakers during the 2023 legislative session.
"In my experience, what works best is autonomous organizations like this one … getting together and getting with the community, and figuring out what the needs of the people are and addressing them as directly as possible," said Nicole Anagapesis, Family Soup Mutual Aid's founder, as she briefly stepped away from distributing food on a recent Tuesday evening.
During the most recent legislative session, lawmakers introduced and passed several bills tackling the needs of Nevadans experiencing homelessness or housing instability. Most notably, AB528 leverages $100 million to a matching fund for homeless services and a portion of SB1, a bill authorizing public funding for a baseball stadium, will eventually allocate excess tax revenue from the stadium site to Clark County's low-income supportive housing fund.
The promised funding arrives as homeless service providers worry about a rise in homelessness stemming from the removal of eviction protections implemented in response to the pandemic. But advocates also have expressed fears about the sustainability of the funding — and one-time nature of some of the support — and whether it will even reach communities in Northern and rural Nevada.
According to a 2022 Homeless Census conducted by Clark County, more than 5,600 people are living in shelters or on the streets of Southern Nevada. The same census estimated nearly 14,000 people experienced some form of homelessness in the southern part of the state at some point during the year.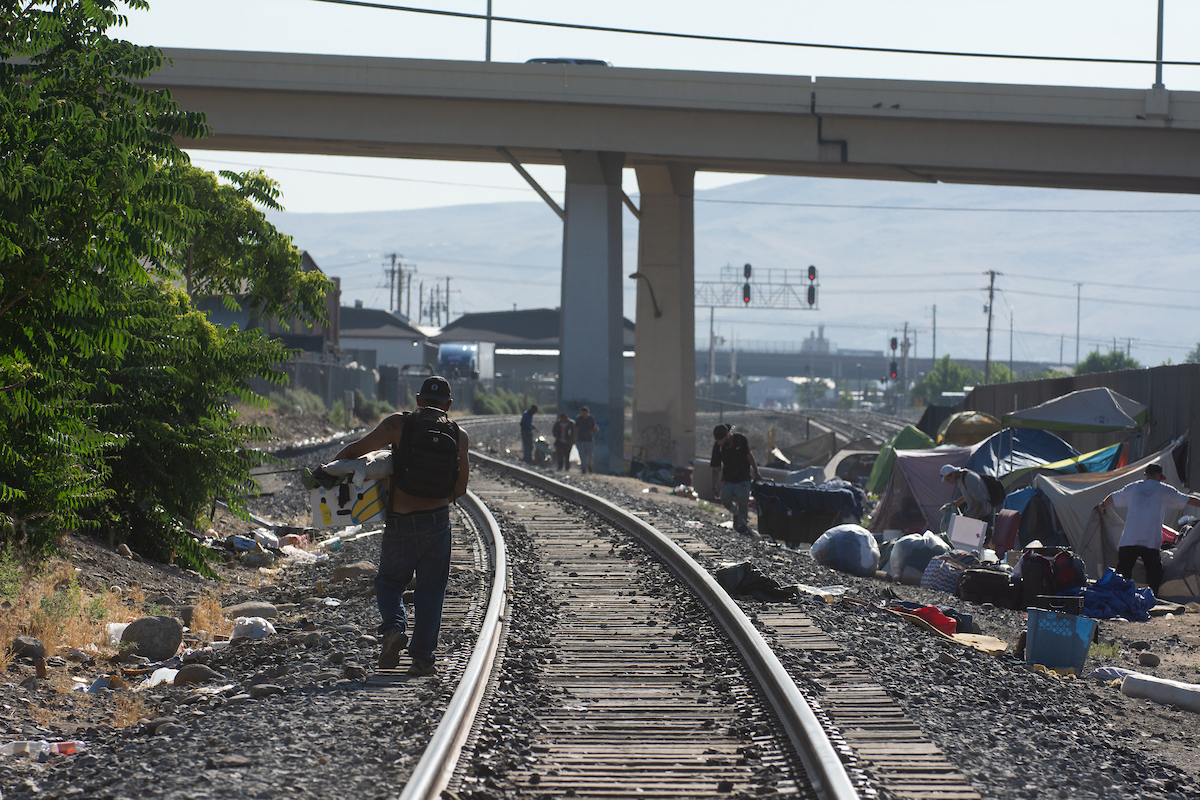 In Northern Nevada, Washoe County's latest point-in-time count recorded 1,690 people living in shelters, cars or tents or on the street.
Housing advocates and government officials warn that point-in-time counts are likely lower than the actual number of people who are unhoused because not everyone seeks out services.
Specifically, tenant advocates fear Nevada's homelessness rates will rise after Gov. Joe Lombardo vetoed a bill that would have permanently implemented eviction protections for those who had applied for rental assistance originally introduced as a temporary pandemic measure. He also vetoed a bill to reform Nevada's unique summary eviction process.
These vetoes came at a time when Nevada's rents had declined somewhat from their peak, but were still above what is considered affordable — a third of the average resident's monthly income. In Nevada, the average asking rent is more than $1,500, but median monthly household income is not even $2,900.
Sen. Dina Neal (D-North Las Vegas) also brought a last-minute bill that would have allocated a sizable $29 million to homeless services, however the governor vetoed SB400 on June 16.
Though Lombardo wrote in his veto message that the goals of SB400 were "not without merit," he said that ultimately the bill "is duplicative of existing work and makes no appropriation to Division of Health Care Financing."
Anagapesis said that despite the slow-moving wheels of bureaucracy and her personal preference to help people one-on-one, government agencies should be working toward stabilizing the housing market and increasing access to services — "Whatever it is that you can help your immediate neighbors."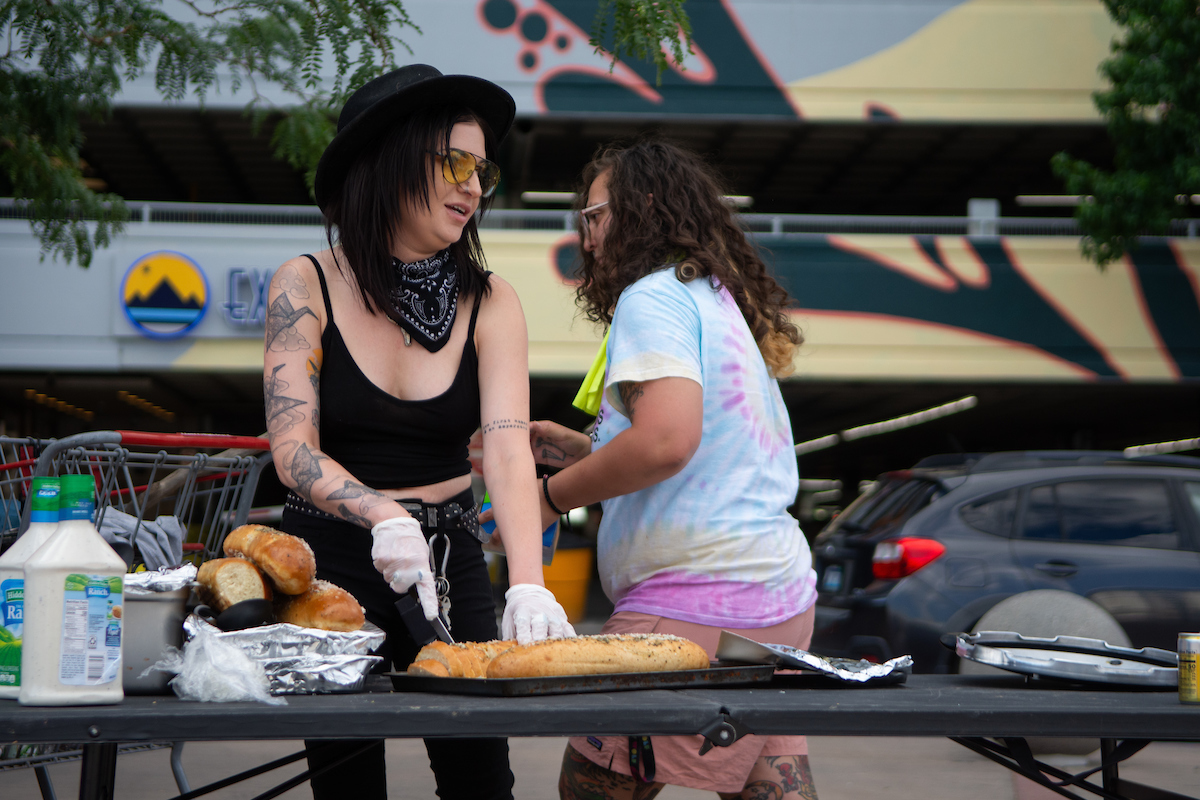 Homeless rights bills falter
As cities in Northern and Southern Nevada conducted regular sweeps of homeless encampments, legislators made efforts to protect the rights of people without stable shelter.
One focal point brought to legislative attention by Southern Nevada Sens. Dallas Harris (D-Las Vegas) and James Ohrenschall (D-Las Vegas) were the rights of people experiencing homelessness, particularly the ability to live and sleep in public areas, which came in response to local ordinances proposing fines and possible jail time for those practices. However, only one of their bills survived and even that was significantly altered from its original version.
Amendments proposed by lawmakers gutted Ohrenschall's SB155 — originally designed to allow people to sleep outside in an unobstructed manner and ensure the freedom to accept food in a public space — and instead referred those in violation of local laws prohibiting sleeping in a public area to diversionary court programs in lieu of paying penalties and fees. Lombardo signed the bill June 10, and it takes effect Oct. 1.
Dallas Harris' (D-Las Vegas) SB142, the proposed adoption of the Homeless Persons' Bill of Rights, would have given an unhoused person the right to "use or move freely in public spaces," but other lawmakers gutted the measure and ultimately killed it.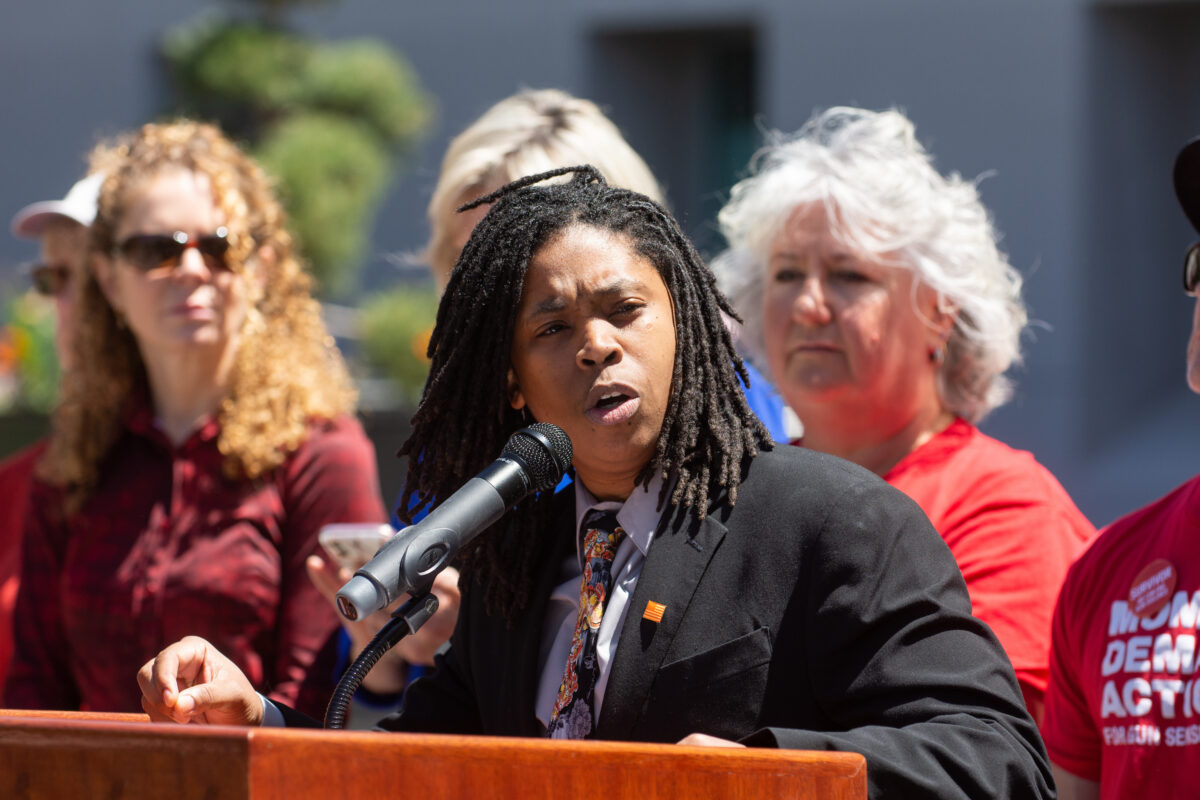 New revenue for supportive housing falls flat
The Clark Regional Behavioral Health Policy Board sponsored a supportive housing measure this session in the form of SB68, a bill originally brought to raise the real property tax by 20 cents per $500 in assessed valuation statewide in order to create a regular revenue stream to fund housing with built-in services such as counseling and job training for those facing homelessness.
Lawmakers later amended the bill to set aside a portion of already-collected taxes, but it died before it got a vote from the Assembly or Senate after criticism from Nevada REALTORS President Tom Blanchard. In a press release, Blanchard said the organization — which is a major campaign donor to many legislators — is opposed to any increase in the state's real property transfer tax because it would increase costs for first-time homebuyers.
The amended bill would have set aside an estimated $14.4 million per year, or a quarter of 1 percent of the projected annual revenue in the general fund, according to the December 2022 Economic Forum projections.
Sarah Adler, a lobbyist with Nevada's chapter of the National Alliance on Mental Illness (NAMI), said she thought the bill may have gone further if it did not initially propose raising taxes in the midst of Lombardo's "no new taxes" pledge.
"The mistake that we made with that one was trying to create a new tax, and that was a nonstarter with Gov. Lombardo even though what we were proposing would have been a very small tax … on someone for example, buying a house," Adler said.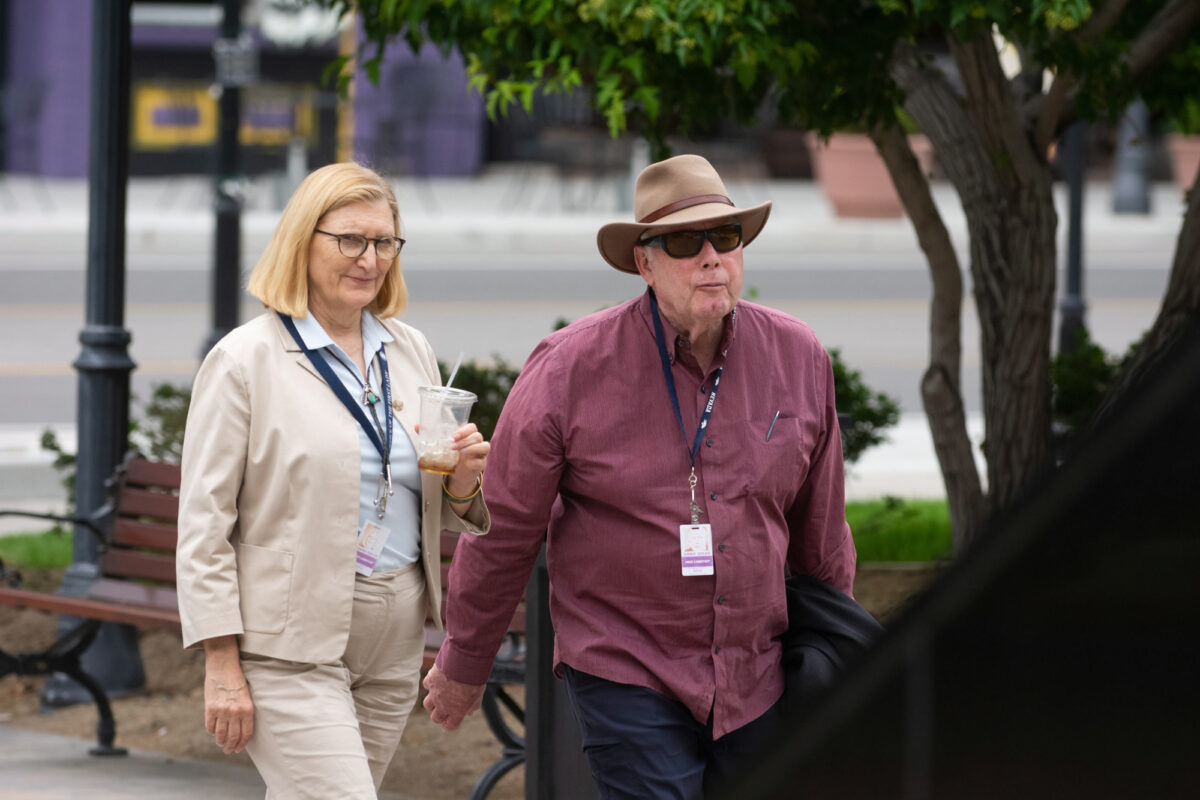 $100 million matching fund approved
One success story from the Legislature was AB528, a joint effort between Lombardo, Democratic leadership and the gaming industry. The bill creates a matching fund leveraging $100 million for a new "Homelessness Support Services Matching Account" to provide awards to a developer that pledges at least a $75 million investment for the construction of a project meant to help individuals experiencing homelessness or at risk of homelessness.
These projects could include emergency shelters, navigation centers, health care, job training and employment assistance, transitional housing, integrated social services, affordable housing and community education and engagement.
Seven casino companies committed financial support to the matching fund: Boyd Gaming, Caesars Entertainment, MGM Resorts International, Red Rock Resorts, South Point Hotel & Casino, Venetian Resort Las Vegas and Wynn Resorts.
In a press release, the Nevada Resort Association thanked the bill's sponsor, Assembly Speaker Steve Yeager (D-Las Vegas), "for recognizing the power of public-private partnerships to make a collective impact on one of the most pressing issues facing our state" and called AB528 "a historic investment" in wraparound services for those experiencing homelessness.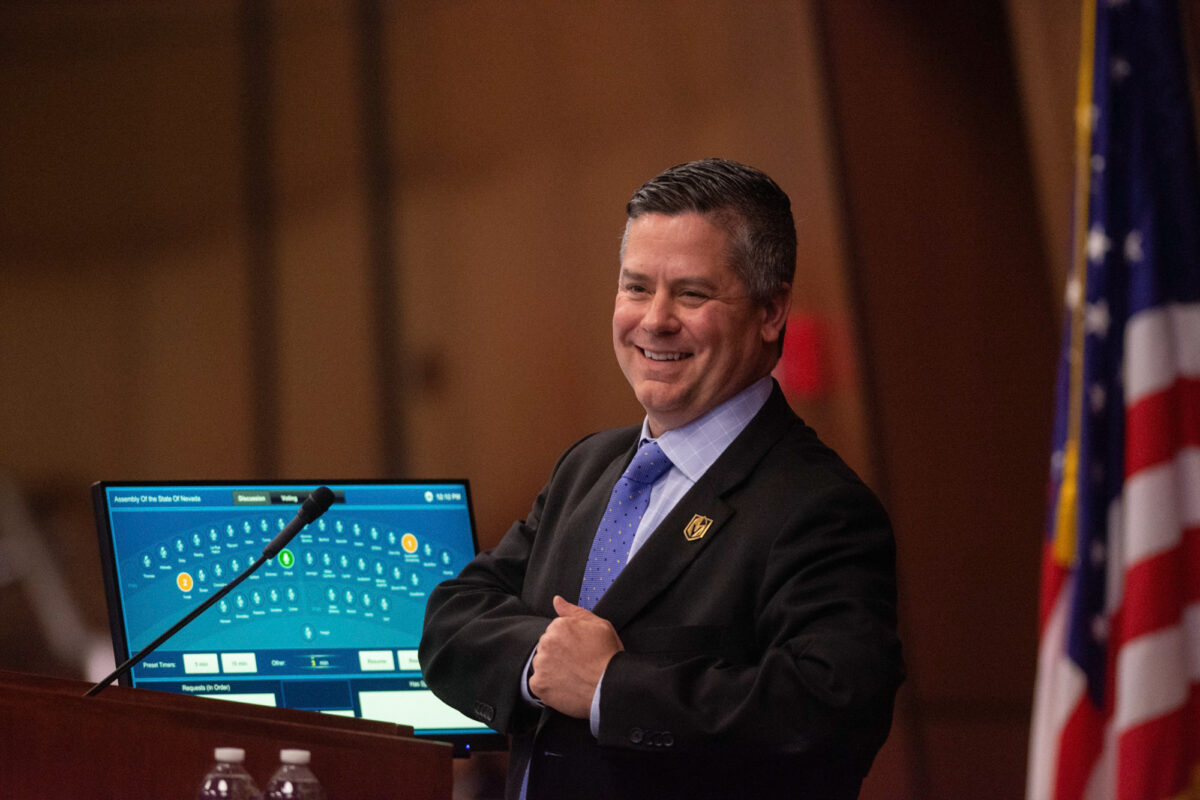 Lawmakers from both sides of the aisle, from Assemblyman P.K. O'Neill (R-Carson City) to Harris, said they were looking forward to seeing what AB528 will produce.
"I was very impressed with the speaker's bill … on building these communities that actually take people on a large scale," O'Neill said.
One critique of the matching fund among state residents on social media platforms was that it might cater to big casinos that wouldn't necessarily always have the unhoused population's best interests at heart.
Virginia Valentine, president of the Nevada Resort Association, said in a statement that addressing the causes of homelessness has long been a priority for the resort industry and the members of the resort association have a history of providing financial support, resources and volunteer time to nonprofit organizations and to those at risk of losing housing.
"Simply moving individuals from one area to another is not a solution and is not an approach the Association would support," Valentine said.
The cycle of homelessness will end with the help of "critical wrap-around services from a variety of nonprofit organizations and government agencies," a goal AB528 will help enable, Valentine said in her statement.
A's bill matching fund for services
Though concerns were raised about the homelessness services funding mechanism in SB1, the bill to construct the Oakland A's stadium in Las Vegas, Ohrenschall said that there was a lot of discussion about the language to ensure the funding would not go to the resort corridor, but to Clark County as a whole. Lawmakers originally proposed creating a new funding mechanism but then decided to require a portion of proceeds from the A's stadium go to homeless services instead.
"I'm really glad that the amendment addresses homelessness throughout Clark County and the municipalities and tries to work on it. The original bill did seem to be focused on the resort corridor. So I'm really happy with the new language," Ohrenschall said.
Though the Legislature ensured that funding would go to Clark County as a whole, the tax revenue from the A's stadium would "waterfall" into different buckets. Homeless services are eighth on that list, meaning the programs will get funding only after operating costs and myriad repayments are made.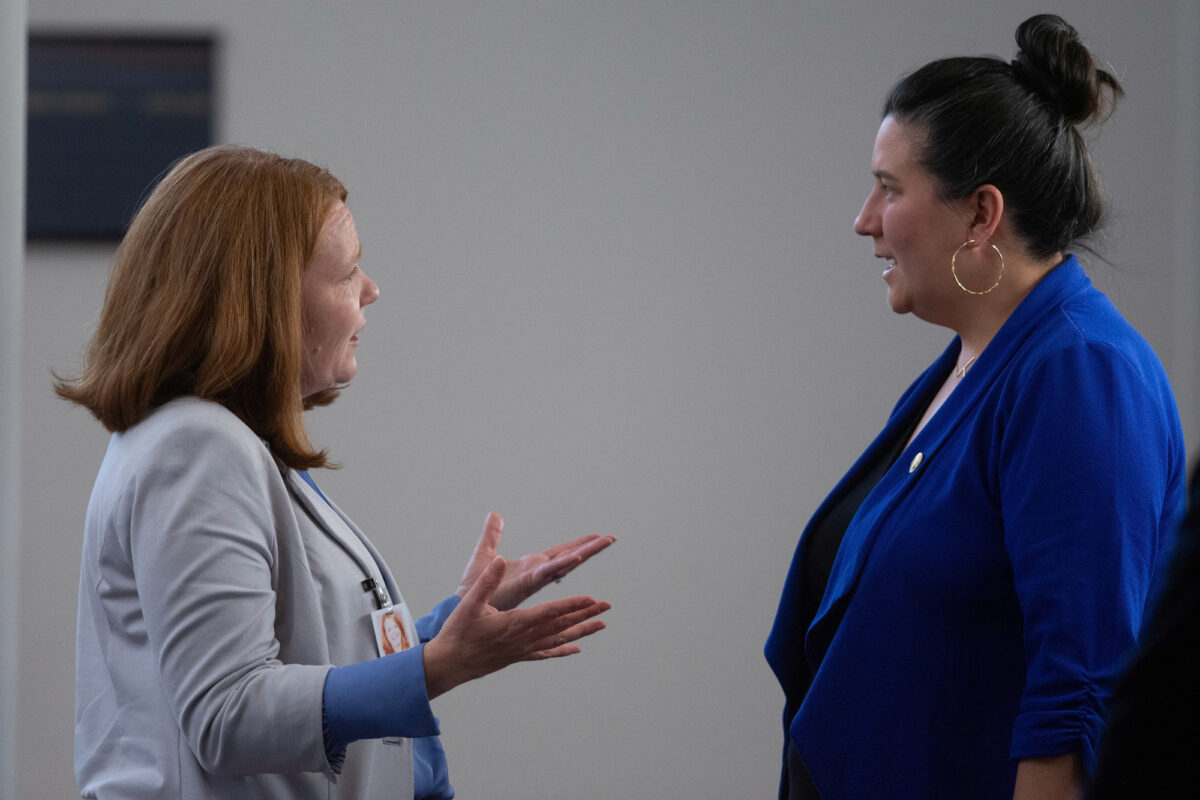 Reactions to the Legislature's moves
Advocates and government employees said they appreciated the Legislature considering a variety of bills that dealt with homelessness, and Clark County officials said funding provided by the A's bill supports their efforts to provide services. However, several advocates and lobbyists criticized lawmakers for only passing bills that provide "one-shot" funding rather than consistent revenue to services.
"All the pieces to the puzzle were there, but not all of them were passed," said Lily Baran, the policy manager for the American Civil Liberties Union of Nevada. "So now, it'll just be a matter of closing those gaps."
Baran said what looking at public safety means is focusing on implementing more family programs and other services, rather than giving over half of general funding to law enforcement.
Joanna Jacob, the government affairs manager for Clark County — the largest homeless service provider in the state — mentioned two bills that passed that will make acquiring identification for unhoused people easier.
Sometimes when a person experiencing homelessness has to move from place to place, important personal documents and identification get thrown away. Both SB317 and AB135, make obtaining replacements of these personal items easier.
SB317 authorizes people experiencing homelessness to temporarily use the mailing address of someone providing homeless services, making it possible to fill out official forms that require mailing addresses.
AB135 requires a person trying to obtain a certified copy of their birth certificate to submit a signed statement, rather than a signed affidavit, under penalty of perjury, stating that they are homeless and giving the Department of Motor Vehicles and other entities 30 days to provide the person with missing documents.
Tim, 35, who was relocating his things from an encampment on July 18 near the train tracks between Record Street and Wells Avenue in Reno, said he recently regained his ID after a city cleanup crew threw it away four years ago.
"You can't go to the casinos. You can't do anything," he said.
Jacob and Clark County Chief Communications Officer Jennifer Cooper also said the funding provided by the matching fund will help the county to invest in supportive housing and services, adding that the work to improve the living conditions for those experiencing homelessness is ongoing.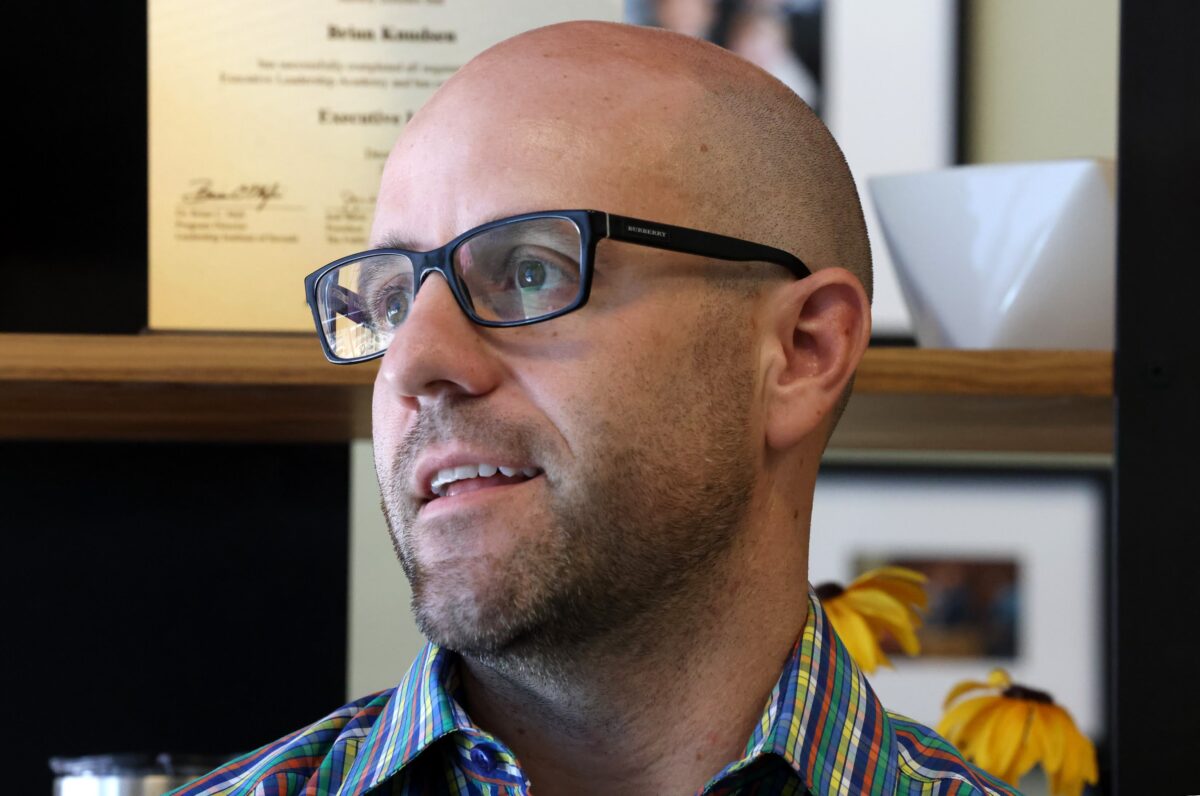 Meanwhile, Las Vegas City Councilman Brian Knudsen said the city will be adamantly opposed to any additional physical services being located in the downtown core region because the city is running out of parcels to develop.
As an example, Knudsen pointed to the pushback against developing the Grant Sawyer Building into a center for homeless services. The city would rather have more services spread out across the valley so there is not a concentration in downtown Las Vegas, he said.
"So there were discussions, mid- to end of the session, about the potential for the Grant Sawyer Building. That would be probably detrimental to the growth of the downtown core," Knudsen said. "Additional services are gonna hurt the intent of the City of Las Vegas and the growth of the downtown sector."
However, Knudsen said that more resources are desperately needed and should be placed in other parts of the valley. He also said that there needs to be more investment in health care, affordable housing and mental health services.
"We're struggling with homelessness because we haven't built out the quality of life systems of care that the state should be providing," Knudsen said. "We have to deal with the issue at hand, which is people are experiencing homelessness, they need a place to rest, a place for care, but we should do a much, much, much better job of preventing this."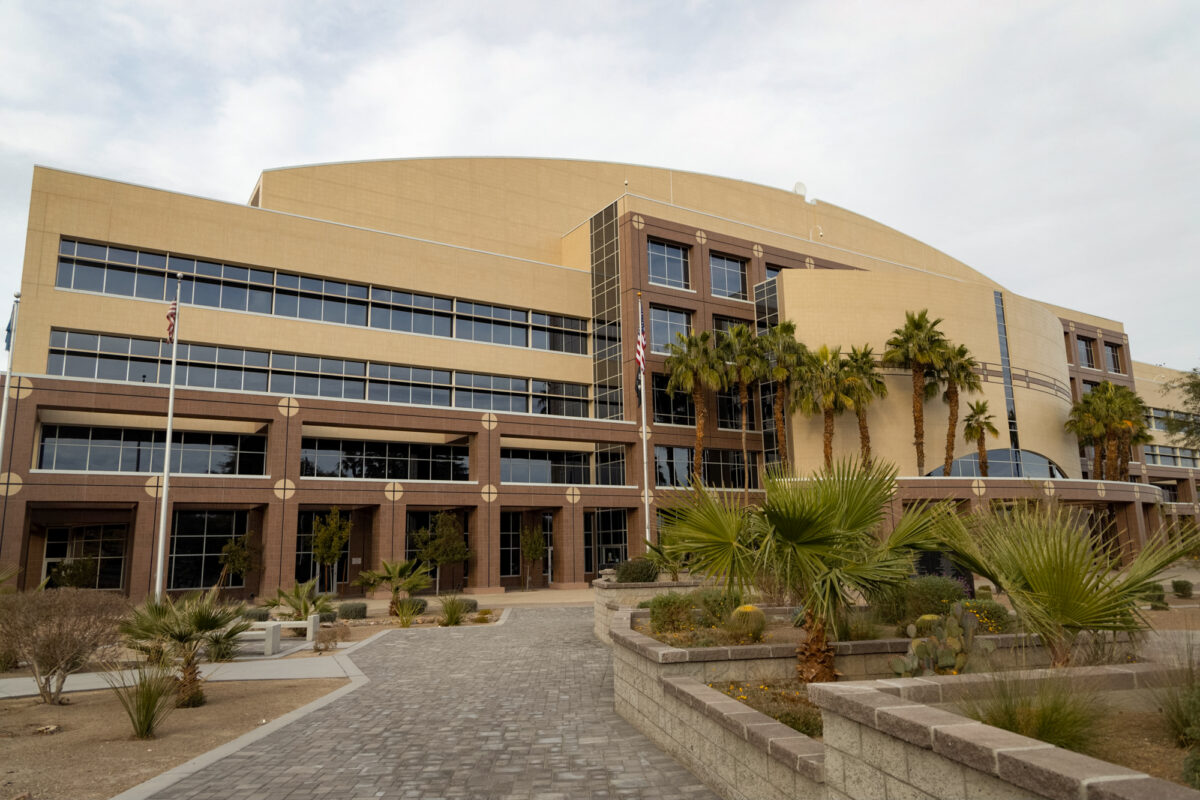 Deacon Tom Roberts, the president and CEO of Catholic Charities, said there needs to be more investment in affordable housing and food services to prevent homelessness. In general, he wants organizations to work together to provide a thoughtful approach to homelessness and consider people who are at risk of becoming homeless when discussions among those with power take place.
"Being thoughtful means we want to address the problems that we have now and be thoughtful about being proactive to try to blunt more homelessness and more problems," Roberts said.
Anagapesis said that she would support the county participating in the matching fund as long as the developers were open with the public about the developments.
"I think making sure that whatever they're investing in is incredibly transparent. And whatever organizations that are heading up these sorts of social programs or whatever, make sure that you're getting tried and true methods to help combat things rather than just what seems shiny and new or like a Band-Aid," Anagapesis said.
Anagapesis said people can get involved now by looking out for fellow residents. Simple acts such as giving your friend a ride to work or taking care of your neighbor's kids could help combat homelessness, she said.
For the possible funds coming to governments and big businesses to implement homeless services, Anagapesis said she wants jurisdictions to remember they are dealing with people, not numbers.
"Listen to your community. Listen to the people who are subject matter experts on this type of work. And I don't know, just be human about it," she said.
Updated at 12:17 p.m. on 7/20/2023 to correct the spellings of Clark County Government Affairs Manager Joanna Jacob and Ernie Adler.
The Nevada Independent is raising $200,000 by Dec. 31 to support coverage of the 2024 election.
Tax-deductible donations from readers like you fund this critical work.
If you give today,your donation will be matched dollar-for-dollar.
Give + Get Matched
Featured Videos