Indy Explains: How Nevada's rapid summary eviction process works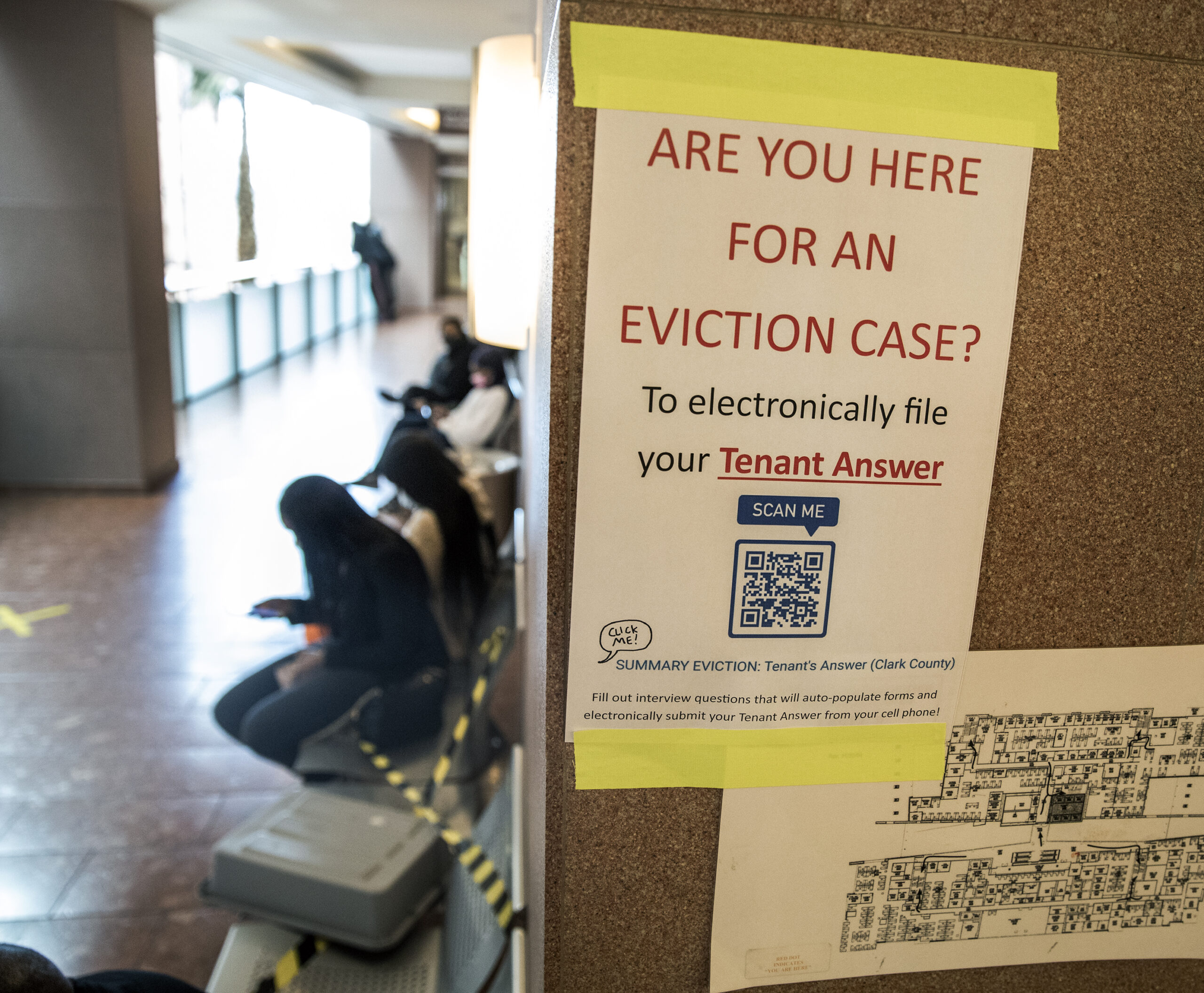 In almost every state, a landlord looking to evict a tenant must file an eviction lawsuit with a court.
One exception is Nevada, where through a rapid process known as a "summary eviction," the tenant must make the first filing in an eviction case, not the landlord.
If a tenant receives a seven-day eviction notice for non-payment of rent and fails to file an affidavit in court by the end of that timeframe, no summons, complaint or hearing is required for a landlord to receive approval to evict the tenant.
"It is the only legal proceeding of any kind that I'm aware of that requires a defendant to initiate a court action by first filing an answer," Assemblywoman Selena Torres (D-Las Vegas) said during an April meeting of the Assembly Judiciary Committee. "It is akin to requiring someone to sue themselves for an opportunity to mount a defense."
For decades, tenants' rights advocates and lawmakers have attempted to amend the laws surrounding summary evictions, but to no avail.
The latest attempt to change the process came during the 2021 legislative session when Torres introduced AB161, a measure that would have abolished summary evictions. The bill would have left the state's "formal" eviction process as the only path to pursue an eviction.
The landlord-initiated "formal" eviction process requires a trial and has stricter rules than summary evictions. Most landlords use the summary eviction process because it is more straightforward and less time- and money-intensive.
Facing pushback from real estate agents and apartment owners who were among the top donors to lawmakers ahead of the legislative session, however, lawmakers backed away from the ambitious proposal, turning it into an interim study that died without a floor vote. Torres cited a flood of evictions expected when government agencies lifted eviction moratoriums imposed early in the pandemic as one reason not to proceed with an overhaul of the process.
"This is not an ideal time to turn our eviction system on its head and attempt to implement something completely new," Torres said. "Instead, we need to focus on strengthening our protections that are already in place to respond to this immediate crisis."
Summary evictions in the Silver State are a uniquely expedited and murky process, leaving tenants with very little time and the burden to defend themselves, often without legal representation. Individuals in non-criminal or civil cases such as evictions do not have the right to a free attorney.
Though legal aid and pro bono programs provided by organizations such as the Legal Aid Center of Southern Nevada and the statewide Nevada Legal Services offer free legal assistance and representation for low-income Nevadans, many tenants facing eviction are unaware of the organizations or have difficulties accessing them.
Nevada's eviction process has been further complicated by shifting eviction regulations that have left tenants confused and unsure of their protections.
Following an extension of a federal eviction moratorium in counties with substantial or high COVID-19 transmission rates in early August, the U.S. Supreme Court struck down the pause on evictions later that month. Though the federal laws placed thousands of renters across the U.S. at risk of evictions, tenants in Nevada are protected by a new law aimed at ensuring people are not evicted while they are trying to get federal help to pay the rent.
Under the relatively new eviction prevention measure, AB486, passed during the 2021 legislative session, tenants cannot be evicted for non-payment of rent as long as they are actively pursuing rental assistance, a landlord is not cooperating with the rental assistance process or a landlord has refused to accept rental assistance.
But attorneys warn that the protections do not apply unless tenants proactively file a tenant's affidavit with the court after receiving an eviction notice. The affidavit must cite one of the three conditions outlined in the law to receive protection. But, if tenants fail to include that information in the affidavit, they can raise that defense at any point during the eviction process.
To help readers understand Nevada's summary eviction process, The Nevada Independent created the following flowchart:
The Nevada Independent is raising $200,000 by Dec. 31 to support coverage of the 2024 election.
Tax-deductible donations from readers like you fund this critical work.
If you give today,your donation will be matched dollar-for-dollar.
Give + Get Matched
Featured Videos