Nevada congressional lawmakers welcome new CDC eviction ban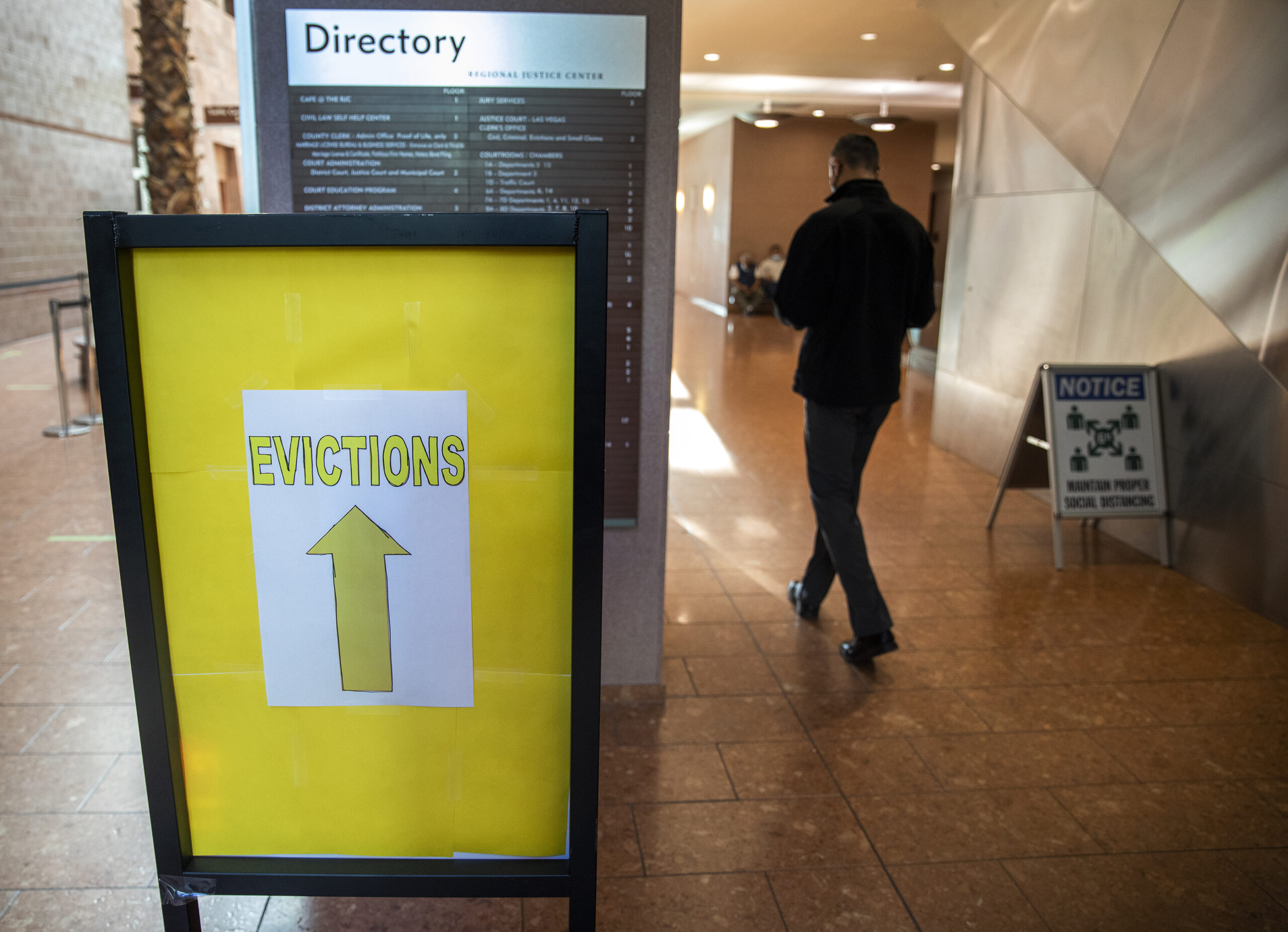 The Centers for Disease Control and Prevention (CDC) announced Tuesday it is banning evictions in areas ​with "substantial or high levels of community transmission" of COVID-19​ for 60 days, heeding the calls of lawmakers, including Rep. Dina Titus (D-NV), who backed extending a national moratorium.
"Southern Nevadans are still struggling to make ends meet as the Delta variant continues to spread," Titus said on Twitter Tuesday evening. "Now is not the time to put families out on the street. I thank @POTUS for hearing our call and taking action to extend the eviction moratorium to keep people safe and housed."
The moratorium is expected to affect about 90 percent of the population and 80 percent of counties. Under the CDC's definition of substantial spread, a county needs at least 50 new cases per every 100,000 people. High transmission is more than 100 cases per 100,000 people over the last week.
All but five of Nevada's 17 counties have high transmission, according to CDC data. Humboldt, Pershing, Lander and Eureka counties all have moderate spread. Esmeralda County has low spread.
However, the CDC order does include language that could make it difficult for some to get protection. The order said that the moratorium "does not apply in any state, local, territorial, or tribal area with a moratorium on residential evictions that provides the same or greater level of public-health protection than the requirements listed in this Order or to the extent its application is prohibited by Federal court order."
In a recent eviction case, the Las Vegas Justice Court interpreted AB486 as a state moratorium. The legislation passed this spring is designed to prevent landlords from evicting while tenants' rental assistance applications are still being processed.
The new moratorium will likely take the pressure off of an estimated 61,000 Nevada households — or 12 percent of renter households in Nevada — that are behind on rent, according to a National Equity Atlas analysis of June 2021 U.S. Census Household Pulse Survey data.
Titus last week said she backed another CDC national eviction ban, citing the high 7.8 percent unemployment rate in Las Vegas. And she quickly called on Congress to act after President Joe Biden said that the CDC did not have the authority to extend the national ban following a June Supreme Court ruling.
Rep. Mark Amodei (R-NV), like most other Republicans took the opposite view. He argued that the ban would hurt landlords and continues what he believes is a dangerous and unsustainable trend that will hurt the economy and delay a return to normal.
"I know there is not a lot of respect for the Bill of Rights floating around in D.C. right now, and apparently the part about private property rights receives the same respect as free speech and the 2nd Amendment," Amodei said in a statement.
"To continue to confiscate the value of those folks who have invested in mortgage financing and rental property financing must come to an end," he continued. "Apparently, there are those who think that building a culture where nobody has to pay for a thing of value is a positive thing. I disagree. We need to start treating all victims of the pandemic with some semblance of common sense and fair play."
Rep. Steven Horsford (D-NV), whose family was evicted when he was young, also celebrated the decision.
"Tonight, millions of families can breathe a sigh of relief," he said Tuesday night on Twitter.
In a release last week, he said his eviction experience remains a traumatic memory.
"It's the scariest thing to know that you can be kicked out of your home with all your belongings and nowhere to go," Horsford said. "Eviction is a stressor that no child should experience."
Sen. Jacky Rosen (D-NV) also welcomed the announcement.
"The new CDC eviction moratorium is welcome news, because ensuring that Nevadans are housed and safe during the ongoing pandemic is critical," Rosen said in a statement provided by her office.
Last week, when asked about an extension, she called for focusing on getting funds that have been appropriated to those in need.
To date, only about $3 billion of almost $47 billion in emergency rental assistance appropriated so far has been distributed to stave off evictions, according to the U.S. Treasury Department.
Nevada has distributed about one-third of the approximately $480 million it has designated for rental assistance as of June 30. Clark County had a backlog of about 8,000 applications as of last week.
At a news event on Tuesday focused on the distribution of federal American Rescue Plan funds, Gov. Steve Sisolak declined to comment on the moratorium and said that he had not yet read the order.
At the event, former Assembly Speaker Barbara Buckley, head of the Legal Aid Center of Southern Nevada that is heavily involved in tenant's rights cases, emphasized that a moratorium does not stop the eviction process entirely.
"Even though there is a moratorium, there is no stop to the service of eviction notices, at least under the last CDC eviction moratorium," she said. "People heard moratorium, and they interpreted it to mean everything stopped. But the service of notices was not stopped, and so it's so critical for tenants to respond to their notices and apply for rental assistance."
The announcement comes as U.S. House progressives had been staging a round-the-clock protest outside the U.S. Capitol building. The House adjourned for the August recess after failing to gather enough votes to extend the moratorium.
Rep. Cori Bush (D-MO) led a group of progressives, including Rep. Alexandria Ocasio Cortez (D-NY), to protest the ban's expiration on Saturday.
"On Friday night, I came to the Capitol with my chair," Bush said on Twitter after the announcement. "I refused to accept that Congress could leave for vacation while 11 million people faced eviction. For 5 days, we've been out here, demanding that our government acts to save lives. Today, our movement moved mountains."
The CDC action came after Biden called on the agency to look for the legal authority to act. CDC initially said that it did not have the authority for a national ban, but the agency took a more targeted approach following Biden's order to keep looking.
Before the announcement, Biden was asked about the legal rationale for the approach, which he indicated could get tested in the courts.
"The bulk of the constitutional scholarship says that it's not likely to pass constitutional muster," Biden told reporters Tuesday. "But there are several key scholars who think that it may and it's worth the effort."
For her part, CDC Director Rochelle Walensky said that the ban would provide time for relief to reach renters and help boost vaccination rates. The moratorium also can be an effective public health measure utilized to prevent the spread of communicable disease.
"The emergence of the Delta variant has led to a rapid acceleration of community transmission in the United States, putting more Americans at increased risk, especially if they are unvaccinated," Walensky said in a release. "This moratorium is the right thing to do to keep people in their homes and out of congregate settings where COVID-19 spreads."
Sean Golonka and Tabitha Mueller contributed to this story.
This story was updated at 8:27 a.m. on Wednesday Aug. 4, 2021, to include comments from Rep. Mark Amodei (R-NV).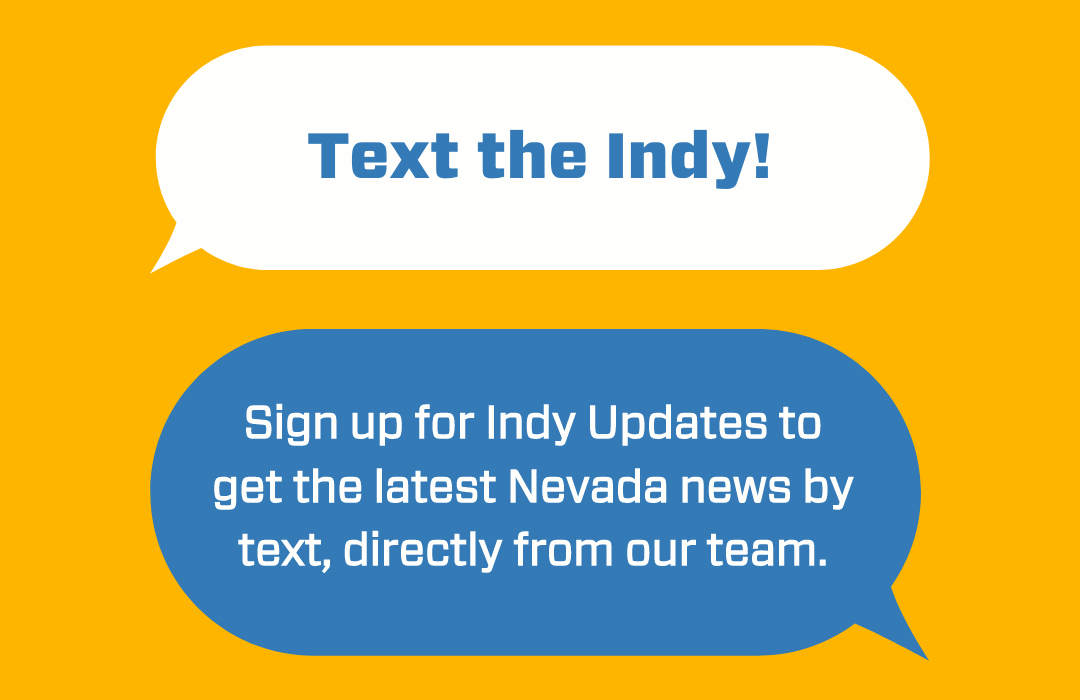 Featured Videos
Comment Policy (updated 4/20/2021): Please keep your comments civil. We reserve the right to delete comments or ban users who engage in personal attacks, use an excess of profanity, make verifiably false statements or are otherwise nasty. Comments that contain links must be approved by admin.