As eviction moratorium ends, officials urge tenants, landlords to use aid programs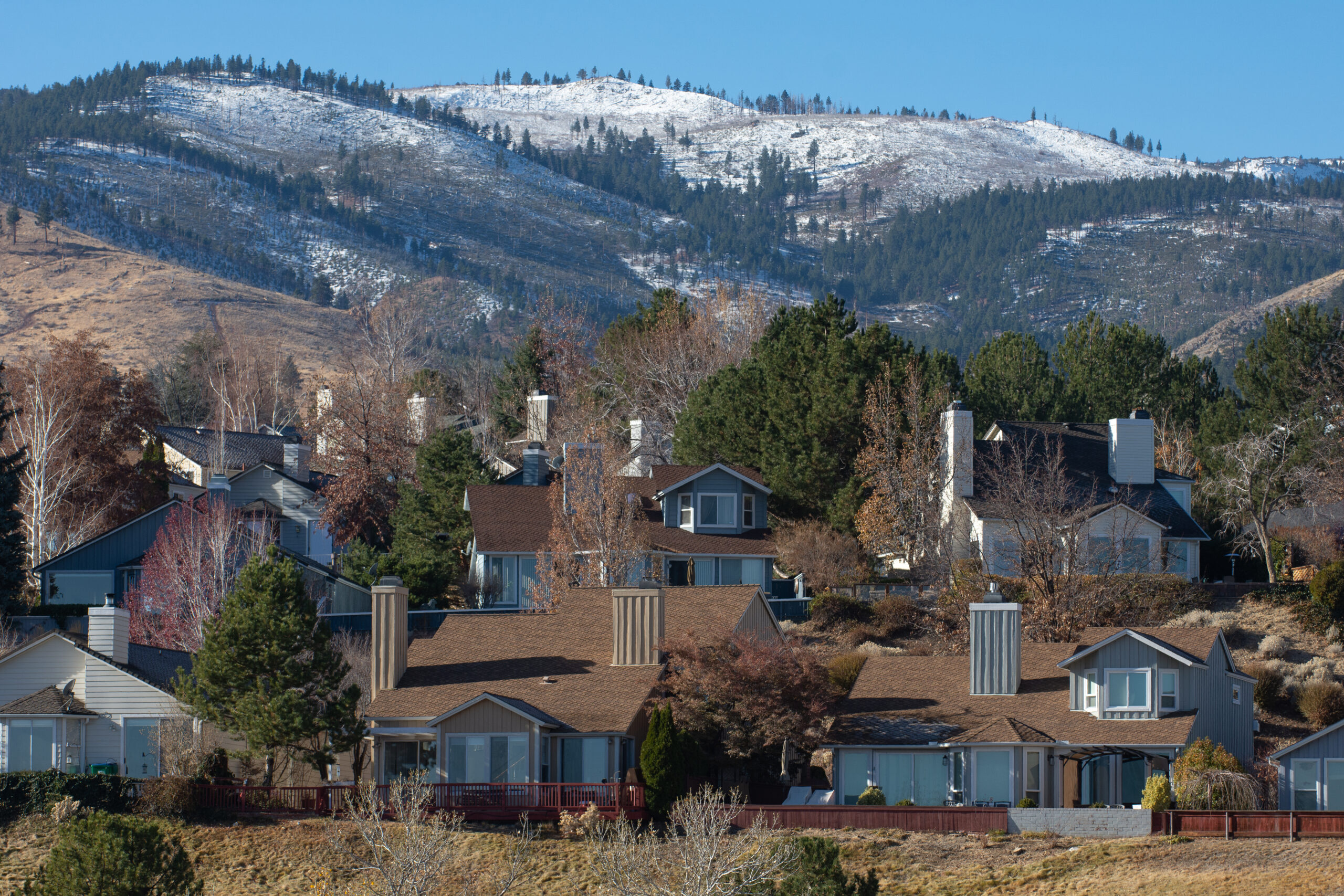 The coming expiration of the federal eviction moratorium at the end of the month has Gov. Steve Sisolak and other state leaders imploring renters and landlords to start tapping into rent relief and eviction mediation programs before a potential tidal wave of evictions.
During a virtual news conference on Wednesday afternoon, Sisolak emphasized that tenants need to take action to access rental assistance funds and begin preparing for the lifting of the CDC eviction moratorium Saturday. He said he would not use his authority to extend the state-directed moratorium further.
"The moratorium expires this weekend. I encourage everyone to get a vaccine as quickly as possible, and we can put an end to this virus and this pandemic," Sisolak said Wednesday. "There will not be another state extension of the eviction moratorium coming."
The governor's comments come as an estimated 61,000 households — or 12 percent of renter households in Nevada — are behind on rent, according to a National Equity Atlas analysis of June 2021 U.S. Census Household Pulse Survey data.
Despite the high number of households behind on rent, only 1,260 cases were assigned for mediation from October through December 2020 through a program aimed at brokering agreements between landlords and tenants facing eviction. Since the lifting of the state eviction moratorium on May 31, only around 1,000 households have taken advantage of the mediation program created during a special legislative session last summer.
Home Means Nevada, the mediation program's umbrella organization, received 873 cases for mediation starting June 1; the majority are from Clark County. Most of the cases are still in the early stages: being assigned to a mediator and scheduling an initial mediation meeting, said Shannon Chambers, president of Home Means Nevada.
Bailey Bortolin, the statewide policy director for the Nevada Coalition of Legal Service Providers, said that despite the seemingly low numbers of mediations, the program has been successful. She pointed out that not only did the program begin very recently, but the statewide pause on evictions led to fewer evictions and therefore fewer mediation cases.
"They have 30 days to do the mediation so not everything that was filed in June has gone to mediation yet. Those will still be occurring over the following months. So there's a little bit of delay," Bortolin said. "It's working and it's resolving cases, it's reducing the burden on the court. And it's preventing a lot of eviction records from being created so overall I think mediation programs are always a best practice."
As officials look to address more than $204 million in estimated rent debt and roughly $3,400 in rent debt per household, the governor and housing officials have urged renters and landlords alike to take advantage of the state's eviction mediation program and to communicate with one another.
"We are trying to ensure that no rental assistance application goes unprocessed and that no funds are left on the table," Chambers said in the news conference on Wednesday. "But again, the tenant and the landlord must be active in this process, they must participate, and that comes to the mediation process as well."
Since its inception a year ago, the Clark County CARES Housing Assistance Program (CHAP) has dealt with a backlog of applications, causing delays in the distribution of aid that also have plagued similar rental assistance programs across the country. Currently, 8,000 applications are in the county's queue, and staff are processing anywhere from 800 to 1,000 applications a week.
CHAP has distributed $165 million since June of 2020, serving about 90,000 households in Clark County between utility assistance and rental assistance, according to Kevin Schiller, Clark County's assistant county manager. (Clark County has conducted at least two rounds of mass bill payoffs for residents with overdue utility bills, which covered at least 57,000 households.)
"I would say, in terms of proportionality, we're doing a pretty good job in terms of getting those dollars out," Schiller said. "It doesn't look that way when you see people that are in arrears and you have a queue, but as I said previously, that processing — it couldn't be expedited any higher than it currently is."
But fears surrounding a wave of evictions following the end of the moratorium remain.
"The activity level in the south is higher than the rest of the state and that's where I would anticipate us to see [more eviction cases] as the moratorium lifts," said Christine Hess, executive director of the housing advocacy nonprofit the Nevada Housing Coalition, at a housing assistance update meeting on Monday. "It's a struggle even for the coalition to understand what's going on with evictions, without picking up the phone and calling each court ... That's an area that is a weakness of ours as a state to understand the current status."
Rental assistance disbursement
The state eviction moratorium expired at the end of May after multiple extensions in hope that it would create enough time for rental assistance to be distributed to landlords and tenants. The underlying federal moratorium remained in place longer, but Sisolak has said for months that he had no plans to extend the state moratorium.
Though Nevada has received hundreds of millions of dollars in federal rental assistance, the redistribution of that money has been slow. So far, the state has received around $208 million in federal rental assistance through the first round of the federal Emergency Rental Assistance (ERA) Program and has distributed about $36 million to 6,000 Nevada households through June 30.
Prior to the federal rental assistance support, the state doled out more than $108 million in homeowner, rental and utility assistance among 25,000 households between March and December 2020 through Clark County, the Reno Housing Authority and the Rural Housing Authority. The initial funding for the rental assistance came from congressionally approved Coronavirus Relief Funds.
The state is still working through the first round of Emergency Rental Assistance, which must be used by September 2022. The state also received authorization from the legislative Interim Finance Committee to begin dipping into the $164.6 million from the second bucket of Emergency Rental Assistance for certain cases, officials say. This second round of funding, included in the March 2021 American Rescue Plan Act, will expire in 2025, meaning the state has until 2025 to provide renters with about $165 million in rental assistance.
The challenge with allocating the ERA funds are limitations placed on the assistance. Whereas the assistance stemming from the Coronavirus Relief Funds had few strings attached, the first allocation of ERA fund required burdensome documentation, called for assistance to be offered to landlords before tenants and included specific rules as to how funds could be used.
The second round of ERA funds is far less restrictive; rental assistance must be offered directly to tenants, allows for funds to cover costs such as moving expenses, security deposits and other transitional needs, and allows for renters to pay past due rent even if they no longer live in the same unit or community.
"Rental assistance is available and will be used in the court systems directly in Clark County… Legal Aid will be on site connecting tenants to these rental eviction sources, and then that rental assistance provided that they qualify will be used to support the mediation program from a payout standpoint," Steve Aichroth of the Nevada Housing Division said on Monday in a meeting of the Advisory Committee on Housing. "This source of funding ERA 1 and ERA 2 will be used to support the assistance that ultimately will apply to the renter and go to the landlord and pay 100 percent of the arrears."
Preventing evictions
Federal and state officials have acknowledged the problem that many landlords would rather evict a tenant than accept rental assistance and the strings that are attached.
On June 24, the U.S. Department of Justice released a letter with recommendations on handling and preventing evictions, including requiring landlords to apply for rental assistance before filing evictions, extending time in pending cases and partnering with community-based organizations and legal services — steps Nevada has already taken.
"They were recommending that states build programs that address and make sure that we are connecting the very resources that we've fought so hard to get, all that money, to the very people who need it so that we can avoid these evictions," Sen. Julia Ratti (D-Sparks) said during a meeting of the Advisory Committee on Housing on Monday. "While it is not perfect, I am incredibly proud of the state of Nevada for being ahead of the curve, and actually getting some of this, not just voluntarily, but put into law by the state of Nevada."
Many of Sisolak's remarks during Wednesday's press conference focused on protections for renters guaranteed by AB486, a bill passed during the 2021 legislative session and aimed at ensuring people are not evicted because of backlogs in aid disbursement.
Under the measure, tenants cannot be evicted for nonpayment of rent as long as a tenant is actively pursuing rental assistance, a landlord is not cooperating with the rental assistance process or a landlord has refused to accept rental assistance.
The measure also establishes a process whereby tenants can allege wrongful eviction if the landlord accepted rental assistance from the government but evicted the tenant anyway.
But Bortolin said that to receive the protections, tenants must proactively file an answer with the court after receiving an eviction notice and she worries about individuals who do not know they need to still file responses in court.
"The burden to have an opportunity to defend yourself is on the tenant, which is unlike any other legal proceeding in America. Even if someone is pursuing rental assistance, if they receive a seven day pay-or-quit notice from their landlord, that means they have seven days to respond to the court or the eviction can be granted," Bortolin said. "[AB486] gives tenants a tool, but they have to pursue that tool."
The protections bill also includes a highly anticipated $5 million allocation for a landlord assistance program, but the program has not paid out any funds to date. Officials say that a launch of a form on August 1 will start the process to determine what landlords may be eligible to receive the funding.
In addition to help for renters, the state is receiving $121 million in homeowner assistance funds from the American Rescue Plan to help people with existing mortgages. The state and the Nevada Affordable Housing Assistance Corporation have already received 10 percent of the funding to hire staff, establish infrastructure and programs to prepare before getting the remaining funds.
Officials say they are not expecting the need to be as severe as it was during the Great Recession but aim to retain homeownership.
This story was updated at 9:30 a.m. on Thursday, July 29, 2021 to include information about funding distributed through the landlord assistance program as part of AB486.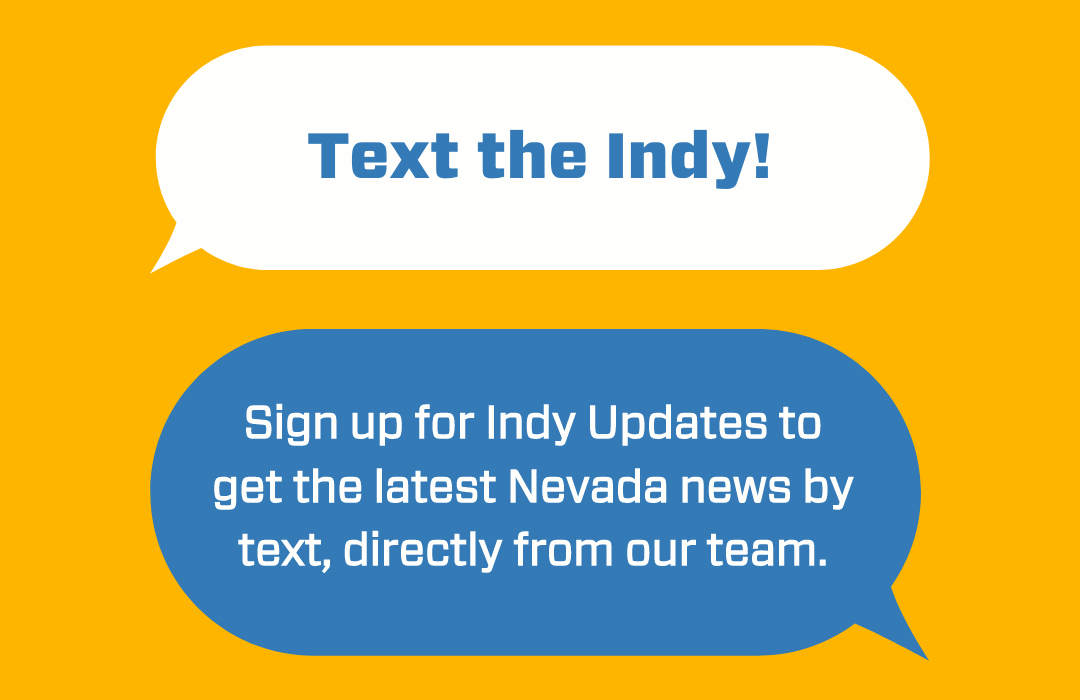 Featured Videos