Despite federal eviction ban lifting, Nevada housing advocates say not to panic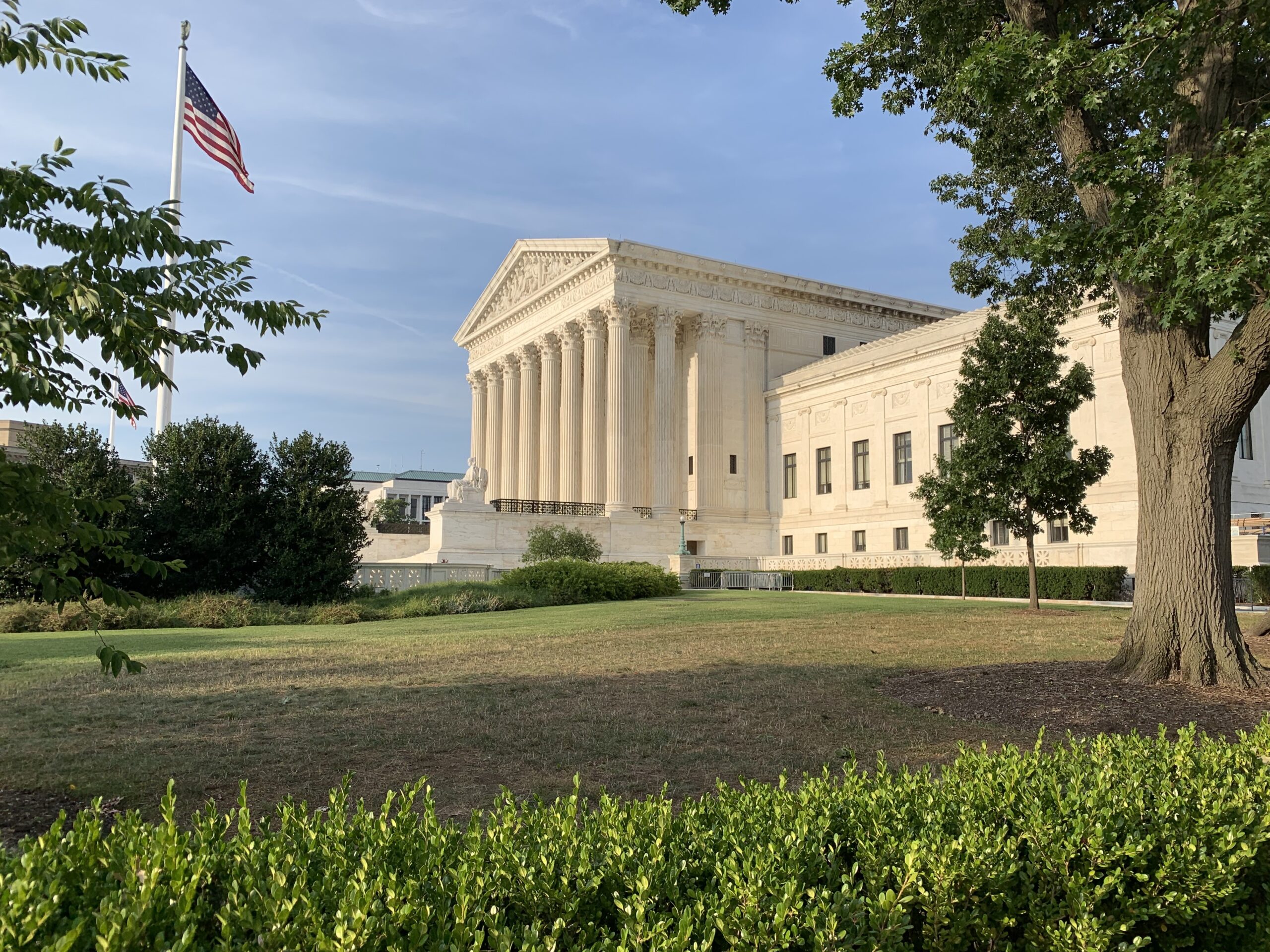 Following the U.S. Supreme Court's decision to overturn the Biden Administration's most recent pause on evictions, Nevada housing advocates and state officials had one message to share: Do not panic.
Though the high court's late Thursday decision places hundreds of thousands of tenants across the country at risk of eviction amid a slow rollout of federal rent relief funds tied to the COVID-19 pandemic, tenants in Nevada are still protected by AB486, Nevada Legal Services Senior Attorney Daniel Hansen said. The law, passed during the 2021 legislative session, aims to ensure that landlords do not evict individuals because of backlogs in rental aid disbursement.
"For the most part, AB486 does cover basically everything the CDC moratorium did, and in some cases is a stronger protection than the CDC moratorium was," Hansen said in an interview Friday. "It did create additional requirements because it adds mediation protection; it does create a cause of action against landlords who are extremely bad actors. There are repercussions under AB486."
Under the state's eviction prevention measure, tenants cannot be evicted for nonpayment of rent as long as they are actively pursuing rental assistance, or if a landlord is not cooperating with the rental assistance process or has refused to accept rental assistance. The law also establishes a path for landlords looking to recoup rents lost because of the pandemic.
Jim Berchtold, the directing attorney for the Legal Aid Center of Southern Nevada's Consumer Rights project, said the CDC moratorium only protected a tiny sliver of evictions not covered under AB486, including those who were denied rental assistance.
"The question really for those [denied] people is: What happens now?" Berchtold said. "Now there are these cases, this bucket of cases that have been stayed under the CDC moratorium that is no longer valid. So we just don't know how the court is going to deal with those cases."
It remains to be seen whether landlords in those cases will have to go back and ask for an eviction order to be reissued or whether the court will do it automatically, Berchtold said.
"We're trying to obviously get out information to tenants to let them know that this has happened," he said. "There's no point in getting a CDC declaration anymore, and if you have a declaration, it doesn't protect you. The message is 486, 486, 486."
The Centers for Disease Control and Prevention's (CDC) latest ban on evictions was enacted on Aug. 3 in response to the emergence of the Delta variant and the rapid acceleration of community transmission in the United States, and amid pressure by Democrats after the Biden administration allowed the prior moratorium to lapse. CDC Director Rochelle Walensky had said the ban would provide time for relief to reach renters and increase vaccination rates.
The new moratorium followed the expiration of the federal moratorium at the end of July — and an announcement from Gov. Steve Sisolak that he would not be extending the state-directed moratorium further.
Members of the state's congressional delegation also pointed to state measures to deflect concerns over the brunt of the ruling.
Rep. Susie Lee (D-NV) said she was concerned about the decision, but that "the state enacted AB486, which protects eligible tenants who are awaiting rental assistance from being evicted."
Speaker Nancy Pelosi (D-CA) wrote to Democratic members of the House on Friday to highlight actions taken by the Treasury Department Wednesday to help expedite getting more of the $46.5 billion in rental aid to those who need it. Those actions included allowing self-attestation with regard to financial hardship, risk of homelessness or housing instability and income.
Pelosi also said Congress would continue to look at legislative options, though an effort to extend the moratorium before it expired failed.
Rep. Dina Titus (D-NV) also called for Congress to act.
"Days before the expiration of the July 31st moratorium, I wrote to congressional leadership urging swift action to extend the moratorium. My stance hasn't changed; we need to protect millions of Americans at risk of homelessness as COVID spreads," Titus said.
But a legislative solution appears out of reach, according to White House press secretary Jen Psaki.
"If there were enough votes to pass an eviction moratorium in Congress, it would have happened. It hasn't happened," Psaki said Friday, adding that Biden would welcome a legislative extension.
As for what the reversal of the moratorium means for landlords, Nevada State Apartment Association Executive Director Susy Vasquez said she and members of the association are waiting to see what will happen next.
"It's expired before, it's been extended before, so I think right now what we're mainly focusing on are those people that have already been evicted," Vasquez said, explaining that she and members of the association are shifting their attention to guidance from the courts about tenants whose eviction proceedings were blocked by the extended moratorium.
In an emailed statement to The Nevada Independent, Sisolak's office said he and state lawmakers crafted the new law during the legislative session knowing that moratoriums would come to an end and that Nevadans would need continued assistance.
His office added that state and local governments are working as quickly as possible to process rental assistance and distribute funds.
An estimated 61,000 households — or 12 percent of renter households in Nevada — are behind on rent, according to a National Equity Atlas analysis of June 2021 U.S. Census Household Pulse Survey data. As of July 31, the state has received around $208 million in federal rental assistance through the first round of the federal Emergency Rental Assistance (ERA) Program and has distributed about $60.6 million, or roughly 29 percent of the funds to Nevada households.
The state's distribution of rental assistance has picked up the pace in recent weeks, which Vasquez said is helping landlords and creating room for more dialogue between landlords and tenants.
"Recently we have seen an uptick in the amount of money that's coming out, and communication has also improved between the program and our members," she said. "So we're hopeful that we're going to be able to retain a lot of our residents that we currently have housed."
Since March 2020, more than 31,000 households in Clark County have received housing or utility assistance, including more than 9,000 who have received rental assistance. In addition, the county used CARES Act funds to pay past-due electric bills for more than 57,000 local households and past-due gas bills for about 6,300 local households.
The county has 8,500 rental assistance applications pending and has denied around 5,200 applications. The reasons for denial include not submitting the proper documentation, not qualifying under the income guidelines and no longer residing at the address for which they sought assistance.
In Northern Nevada, the Reno Housing Authority received 4,525 rental assistance applications, approving 1,173 of those applications and denying 72 households, mainly because applicants exceeded the income requirements. As of last week, the organization was still processing 1,965 applications.
As of last week, 2,855 applicants from rural parts of the state have applied for the first round of ERA funding through the Rural Housing Authority, which has made assistance payments to 311 households. So far, 513 applications have been rejected or removed at the initial intake point primarily because they fell outside of the organization's jurisdiction or applicants failed to fully complete the application. Another 1,145 were rejected for other reasons, including ineligibility for program assistance or failure to respond to requests for documentation, and 886 applicants are in varying stages of processing, which includes a review for eligibility.
Hansen said that anyone behind on rent or facing an eviction notice should reach out to legal aid providers, apply for rental assistance and respond to all eviction notices by filing a tenant's affidavit in court.
"At the end of the day, this doesn't change anything that people who were facing eviction should do," he said. "They still need to assert their defenses."
The Nevada Independent is raising $200,000 by Dec. 31 to support coverage of the 2024 election.
Tax-deductible donations from readers like you fund this critical work.
If you give today,your donation will be matched dollar-for-dollar.
Give + Get Matched
Featured Videos