Analysis: Which lawmakers had the most, fewest bills passed in the 2023 session?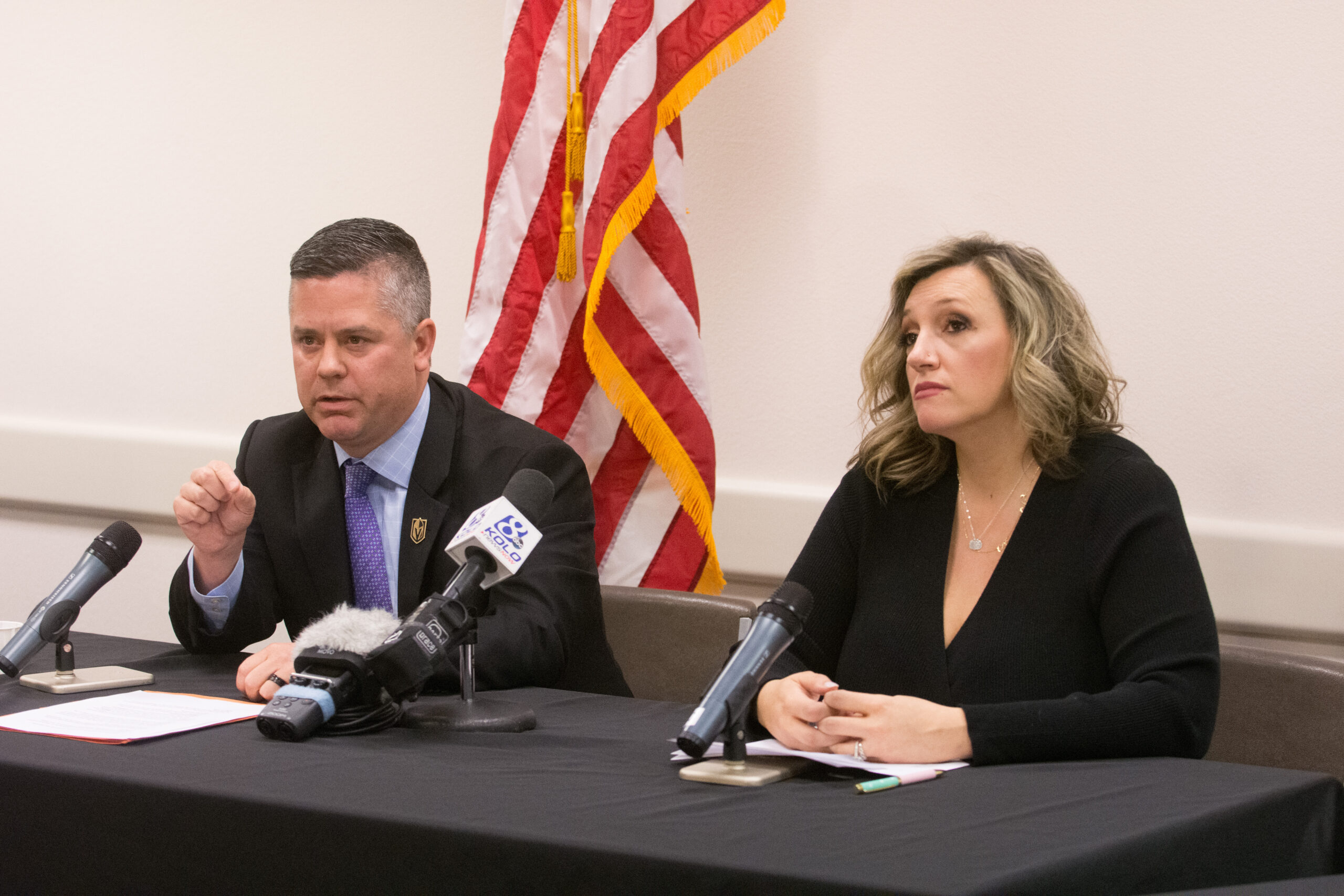 Even though Nevada had a Republican governor as a counterpoint to the Democrat-controlled Legislature for the first time since 2017, it's no surprise that Democratic lawmakers passed significantly more of their bills than their Republican counterparts.
With a supermajority in the Assembly and a near-supermajority in the Senate, Democratic leaders shut down Republican-led efforts to roll back recent Democrat-backed changes to elections and criminal justice policy while moving their own priorities forward, including funding for state employee and teacher pay raises and expanding abortion protections.
But while Democratic lawmakers generally saw significantly more of their bills passed into law — 53 percent of bills introduced by a Democratic legislator became law, compared with a 20 percent success rate for Republican-sponsored measures — success rates varied markedly between each individual legislator.
Republican Gov. Joe Lombardo, who vetoed 75 bills — a single-session record — had a noticeable effect on those party-wide numbers. In 2021, under Democratic Gov. Steve Sisolak, Democratic legislators passed 63 percent of their measures, compared with just 18 percent for Republicans.
This year, party leaders in particular had the most success in getting their bills passed. Assembly Speaker Steve Yeager (D-Las Vegas) recorded a Legislature-topping 85 percent success rate, with 11 of 13 bills signed into law.
In raw numbers, Senate Majority Leader Nicole Cannizzaro (D-Las Vegas) led the way with 14 bills passed into law, while Senate Minority Leader Heidi Seevers Gansert (R-Reno) and Assembly Minority Leader P.K. O'Neill (R-Carson City) led their caucuses, with seven and five bills passed into law, respectively.
But many Senate Republicans ran into stringent opposition, with few of their bills getting past any key legislative deadlines. That group was headlined by Sen. Carrie Buck (R-Henderson), who had just one of her 19 introduced bills receive a hearing — and then advance no further.
Buck is up for re-election in a swing Senate district in 2024, and a Democratic victory for her seat could allow Democrats to achieve a supermajority in the Senate, potentially offering an incentive for Democratic leadership to block her from achieving any legislative victories.
For this analysis, The Nevada Independent examined the success and failure of bills based on which lawmaker introduced and primarily sponsored them, which excludes a subset of nearly 500 bills sponsored by legislative committees or other sources. Of those 623 measures not sponsored by a committee or other entity, Lombardo signed 262 (42 percent) and vetoed 50 (8 percent), while 311 (50 percent) did not pass out of the Legislature.
Higher rates of passed bills also skew more heavily to senators, who are allotted more bill draft requests (BDRs) than Assembly members, and incumbents, who are allotted more than freshmen — as well as legislative leaders, who have power to introduce emergency measures unlike other legislators. In the Senate, returning legislators have 20 BDRs and freshmen have 12, while in the Assembly, returning legislators have 10 BDRs and freshmen have six.
Below, we explore the findings of the analysis and which lawmakers from each party had the most and least success in getting their bills passed.
Most successful
While Democratic leaders in each chamber topped the list in terms of total bills signed into law — totals they reached with the advantage of introducing a greater number of bills — Yeager saw the highest bill success rate.
Just two of his 13 sponsored bills failed to reach the governor's desk — AB490, a bill that sought to authorize the creation of academic medical districts but stalled in the Senate in the final days of the session, and AB300, a bill that would have clarified that a "domestic partnership is deemed terminated upon the death of either domestic partner."
Yeager earned Lombardo's signature on 11 bills, including AB528, a measure introduced in the final days of the session creating a $100 million fund meant to support the creation of a homelessness services campus in Clark County, and AB77, creating the Office of Entrepreneurship.
In the Senate, Cannizzaro led the way with several of her health care-focused bills signed into law, including SB131, a bill that would protect out-of-state abortion seekers but was opposed by Republicans, and SB232, requiring Medicaid coverage for postpartum care services.
Some of Cannizzaro's unsuccessful bills included SB343, a bill increasing penalties for fentanyl trafficking that was consolidated into a related bill, and SB440, a measure Lombardo vetoed that would have paid out more than $25 million to some unionized state worker bargaining units for arbitration agreements reached last year.
Behind Cannizzaro, Sen. Dallas Harris (D-Las Vegas) ranked second in terms of bills signed, with 12 measures she introduced signed into law including SB172, which allows minors without parental consent to receive services for the prevention of sexually transmitted diseases.
At the top of the Senate in success rate was Sen. Rochelle Nguyen (D-Las Vegas), a freshman who previously served in the Assembly. Nguyen's successful bills — nine of 11 she introduced — included an effort to rein in catalytic converter thefts through increased criminal penalties (SB243), the creation of a group to study psychedelics in the interim (SB242) and a new requirement for Southwest Gas to complete triennial resource planning similar to what is required for electric utilities (SB281).
In the Assembly, Commerce and Labor Committee Chair Assemblywoman Elaine Marzola (D-Henderson) and freshman Assemblywoman Erica Mosca (D-Las Vegas) followed Yeager, each getting five of their six bills signed into law. That included Mosca's AB212, expanding access to student transcripts.
Among Republican lawmakers, GOP caucus leaders led the way in the total number of bills signed into law, benefitting from having introduced a larger number of measures. But in terms of success rate, freshman Assemblymen Gregory Koenig (R-Fallon) and Rich DeLong (R-Reno) topped fellow Republicans, each getting two of their three bills signed into law.
For Koenig, that included AB277, a bill meant to establish a safety net for rural health care facilities in Nevada by designating them as "emergency rural hospitals."
Among Senate Republicans, Sen. Pete Goicoechea (R-Eureka) topped the board in success rate, with five of his 14 bills signed into law. Despite the failure of some of his bills addressing groundwater use in Nevada, Goicoechea still had several bills reach the finish line in his final term in the Legislature, including SB99, directing $1.2 million to the Desert Research Institute for its cloud seeding program.
Least successful
Falling squarely at the bottom of the bill passed rankings was Buck, who, despite introducing 19 bills, did not have a single measure receive an initial committee vote.
Buck is up for re-election in 2024 in the swingy Senate District 5, where a Democratic victory could result in a 14-7 Democratic supermajority in the Senate during the 2025 session. After she lost the 2016 race for the district by 0.9 percentage points (469 votes), Buck won the 2020 race for her seat by 0.5 points (329 votes). During the state's redistricting process in 2021, Democratic lawmakers redrew the district to contain a greater share of Republican voters.
At the bottom of the list with Buck were four Republican and two Democratic lawmakers.
Despite introducing ten bills, none from Assemblyman David Orentlicher (D-Las Vegas) reached the governor's desk. Four of his bills did not receive an initial hearing, including AB294, which would have banned the sale of cigarettes to those born after 2002.
Freshman Assemblywoman Selena La Rue Hatch (D-Reno) also did not have a single bill signed into law. Though one of her six bills, AB144, which would have prohibited Nevada retailers from selling or distributing certain types of fluorescent light bulbs after 2025, reached the governor's desk, Lombardo vetoed the bill.
Other lawmakers who did not have any bills signed into law were Assemblywoman Heidi Kasama (R-Las Vegas), Assemblyman Richard McArthur (R-Las Vegas) and a pair of freshman Assembly members — Ken Gray (R-Dayton) and Danielle Gallant (R-Las Vegas).
From that group, Kasama had introduced the most bills, with eight, three of which advanced to the Senate but did not receive a second floor vote. That included AB188, a bill that would have expanded Nevada's "Right to Try" law, allowing patients who are terminally ill to access individualized, investigational treatments.
A few Democrats lead in vetoed bills
Though Democratic leaders killed the majority of Republican-backed bills by not granting them committee or floor votes in the Legislature, Lombardo blocked the passage of dozens of Democratic priorities with his veto pen.
Because Lombardo rejected many bills expanding prevailing wage or labor requirements for certain projects, former labor union head Sen. Skip Daly (D-Sparks) had five of his bills vetoed. That included SB433, which would have required the state's labor commissioner to create new regulations determining what projects would be required to pay the state's prevailing wage. Lombardo also vetoed Daly's SB133, a bill that would have criminalized the submission of a false slate of presidential electors with four to 10 years imprisonment.
Three other Democratic lawmakers followed Daly with four of their bills vetoed each. That included Assemblywoman Sandra Jauregui (D-Las Vegas), whose vetoed bills included a pair of gun control measures (AB354 and AB355), funding for the state's universal free school lunch program (AB319) and temporary rent caps for seniors (AB298).
Sen. Dina Neal's (D-North Las Vegas) four vetoed bills included SB76, a bill that would have banned the sale of certain products containing PFAS (per- and polyfluoroalkyl substances) or "forever chemicals," including carpets, food packages and cosmetics.
Though Sen. Edgar Flores (D-Las Vegas) also had four of his bills vetoed, the provisions of one of those bills — SB299, requiring rail and monorail projects to comply with the state's prevailing wage law — were passed into law after being added into the A's stadium funding bill during a special session last month.
Another of Flores' bills, SB239, passed on narrow 11-10 and 23-19 votes out of the Senate and Assembly and would have legalized medical aid in dying, allowing patients with a terminal illness to self-administer life-ending medication under certain circumstances. Lombardo vetoed it.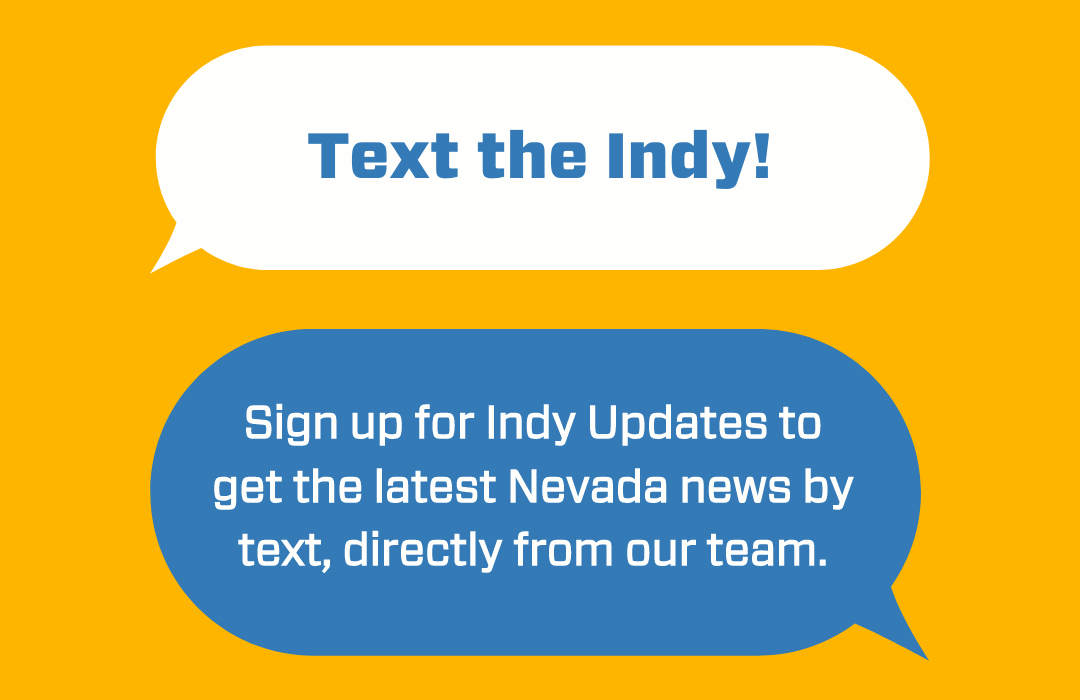 Featured Videos