'Forever chemicals' are everywhere. Nevada is starting to address it.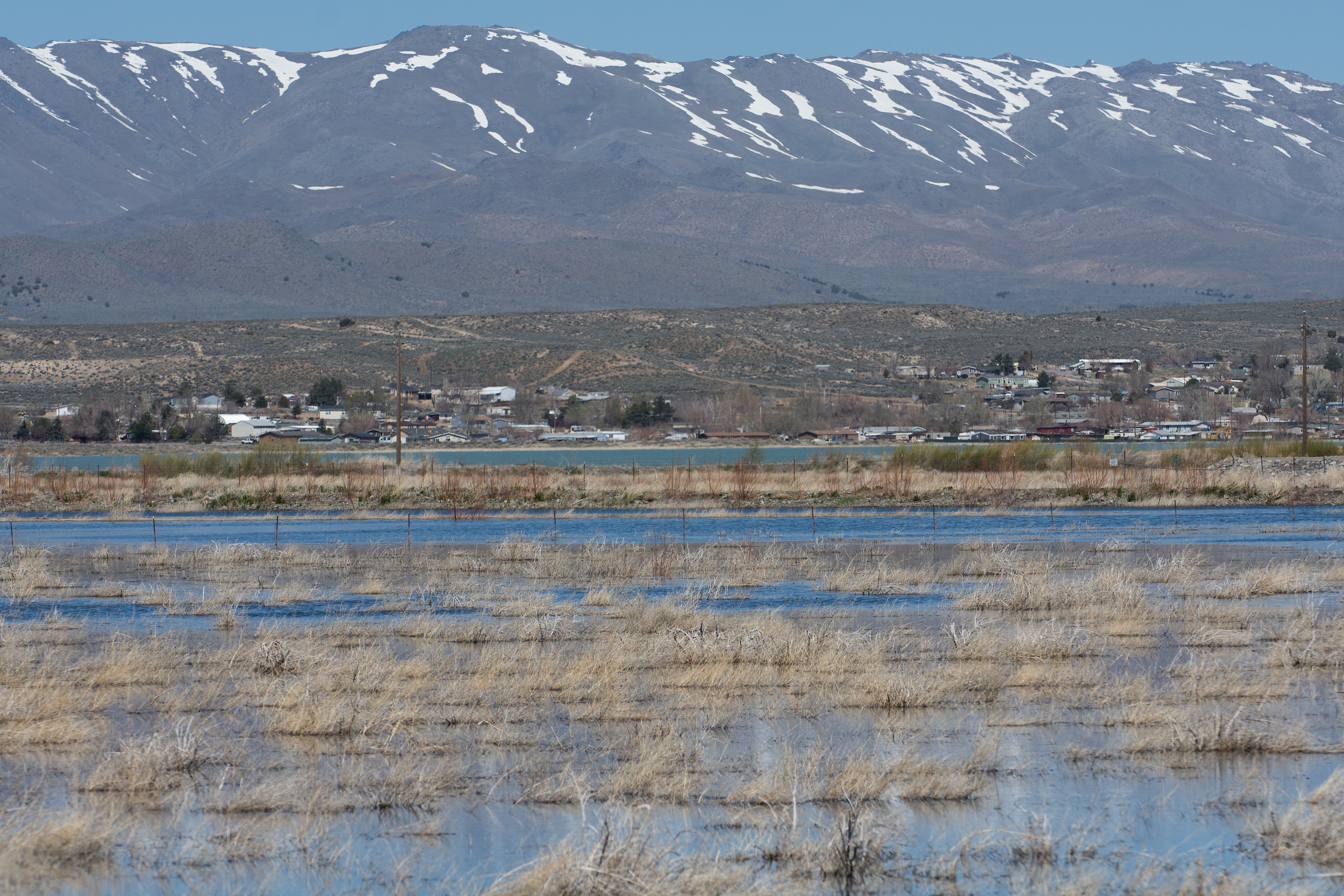 Good morning, and welcome to the Indy Environment newsletter.
First, a big announcement. Amy Alonzo, who most recently covered the environment and the outdoors for the Reno Gazette Journal, joined our team this week! Starting later this month, she will be the new host of the Indy Environment newsletter and covering the environment full-time.
As for me, I will be starting book leave on June 19 and returning to The Indy in a hybrid role as a reporter and investigations editor, where I'll still be watching environmental and water issues.
As always, we want to hear from readers. Let us know what you're seeing on the ground and how policies are affecting you. Email tips to me at [email protected] or Amy at [email protected].
To get this newsletter in your inbox, subscribe here.
---
They are found in nonstick cookware. They are in food wrappers, outdoor gear, furniture, rugs and toys. They are found throughout our environment, in our water and in our bodies.
Since the 1940s, businesses have used a class of water and grease-repellent chemicals — per- and polyfluoroalkyl, better known as PFAS — in a wide variety of products. These artificial compounds are often referred to as "forever chemicals" because they do not break down in the environment. In recent years, they have received more scrutiny for their risks to long-term public health, with scientific studies suggesting exposure can lead to cancer and negative developmental effects in children.
Earlier this year, the substances again came into the national spotlight as the Environmental Protection Agency moved to begin the process of regulating PFAS in drinking water through a proposed rule. But states, including Nevada, are also looking at how to regulate forever chemicals.
This legislative session, lawmakers are considering a bill sponsored by Sen. Dina Neal (D-North Las Vegas), that would add consumer protections to state statute prohibiting the sale of certain products known to contain PFAS after October 2024 and requiring labeling around whether cookware has PFAS.
That legislation, SB76, builds on recent efforts to begin addressing the issue. In 2021, legislation sponsored by Assemblyman Howard Watts (D-Las Vegas) prohibited the use of PFAS in firefighting foam and the intentional sale of certain products with significant levels of chemicals used in flame retardant and linked to public health risks.
The 2021 legislation, AB97, did something else important: It required the Nevada Division of Environmental Protection to convene a working group looking at PFAS chemicals in Nevada and recommend steps to monitor, contain and clean up resulting pollution.
That action plan was released in June 2022. Its recommendations identified gaps in monitoring — assessing the scope of the issue — and a need to have a reporting process for PFAS spills in the environment and a plan for responding to discovered PFAS pollution.
Andrea Seifert, who directs the division's Bureau of Safe Drinking Water, said the state is using federal funds to study PFAS, taking 200 samples across the state, including 160 from drinking water sources.
"As the working group described, we have to know where PFAS may have ended up in our environment," Seifert said in a Zoom interview. "We need to monitor to find out the extent of that. And that's where we're at right now. After that, we can start investigating sources of the PFAS."
PFAS chemicals cycle throughout the environment, and exposure can occur in different ways, including through drinking or eating contaminated water or food, according to the EPA. PFAS can get into the environment through waste streams or through industrial processes and the broad use of the chemicals, including in firefighting foam. That last point is why PFAS has emerged as such a concern in firefighting communities and on military installations.
In recent years, Sen. Jacky Rosen (D-NV) has raised concerns about the military's handling of PFAS contamination on Nevada military bases, including Nellis Air Force Base in Las Vegas, Creech Air Force Base in Indian Springs and the Naval Air Station in Fallon. Earlier this year, Rosen touted $18.9 million the state is set to receive to protect drinking water from PFAS.
The term PFAS is a broad term for a class of substances. Within the category of PFAS chemicals are many different types of these manufactured substances. According to the EPA, as many as 9,000 synthetic PFAS chemicals have been put to use in industrial and consumer products. As a result, research of their long-term health effects is only now beginning to catch up. A growing body of science has linked PFAS to potential harmful health effects, including cancer.
It's why some states are taking action to limit the sale of products with PFAS. Neal's bill, if signed into law by Republican Gov. Joe Lombardo, would make Nevada one of the first states that bans the intentional manufacture and sale of certain products that contain PFAS chemicals.
After numerous amendments and two lengthy hearings, SB76, passed out of the Senate and Assembly with significant bipartisan support. Starting in October 2024, the bill would prevent businesses from selling products with "intentionally added" PFAS chemicals in specific products, including carpets, food packages, children's toys, upholstered furniture and cosmetics.
The legislation also requires manufacturers of cookware to label products containing PFAS and allows a "NO PFAS" label to be included on products that do not have intentionally added PFAS.
"A lot of people see it as a good bill and something we need to do because they are worried about their children — they are worried about the impact of this chemical on the livelihoods of their children and the environment, and it going into the water and contamination," Neal said.
"I think we're in a position right now to protect our resources," she added.
At the same time Neal's legislation heads to the governor's desk, researchers are working to collect more data on the spread of PFAS contamination in Nevada. But as some more data points trickle in, the lack of information around PFAS, in and of itself, can be a frustration.
This dynamic played itself out at a recent press conference on PFAS pollution identified in Swan Lake, about 15 miles north of downtown Reno. In April, Washoe County and the City of Reno held a joint press conference to address a sample that found elevated levels of PFAS in the lake, which sits near residences and was the site of significant flooding in 2017.
Although Swan Lake is not used for drinking water, officials said they wanted to hold the press conference to alert residents of the pollution they discovered, especially given past concerns about contamination at the lake — the site of the Lemmon Valley Water Reclamation Facility, where sewage is treated.
Officials were frank: Other than to assure the public that the Truckee Meadows Water Authority tests its water for PFAS and delivers clean water, they had few answers about the source of the Swan Lake contamination, the extent and the long-term health impacts of PFAS in the environment. Officials said they were investigating the situation.
But nearby residents were understandably frustrated and concerned with the lack of information.
"What are you going to do to fix this?" a resident asked officials at the press conference. "How are we going to have clean water and trust that our aquifer stays clean?"
"So, I think you are asking a lot of the same questions we're asking," replied Dwayne Smith, the director of engineering and capital projects for the county. "If we move into this and we get to a place where there is a real issue that needs to be dealt with at a regional level, those are exactly the concerns that we're going to have to face together."
In researching the PFAS legislation, Neal said she found gaps in how the state approaches the issue, given the many ways that we interact with PFAS. She noted that there is no one agency responsible for PFAS, and consumer protection "falls onto these miscellaneous chapters" of statute.
"One of the next things we need to do as a state is beef up our consumer protection agency or create a consumer protection agency that's actually going to focus on some of these nuanced pieces," she said.
---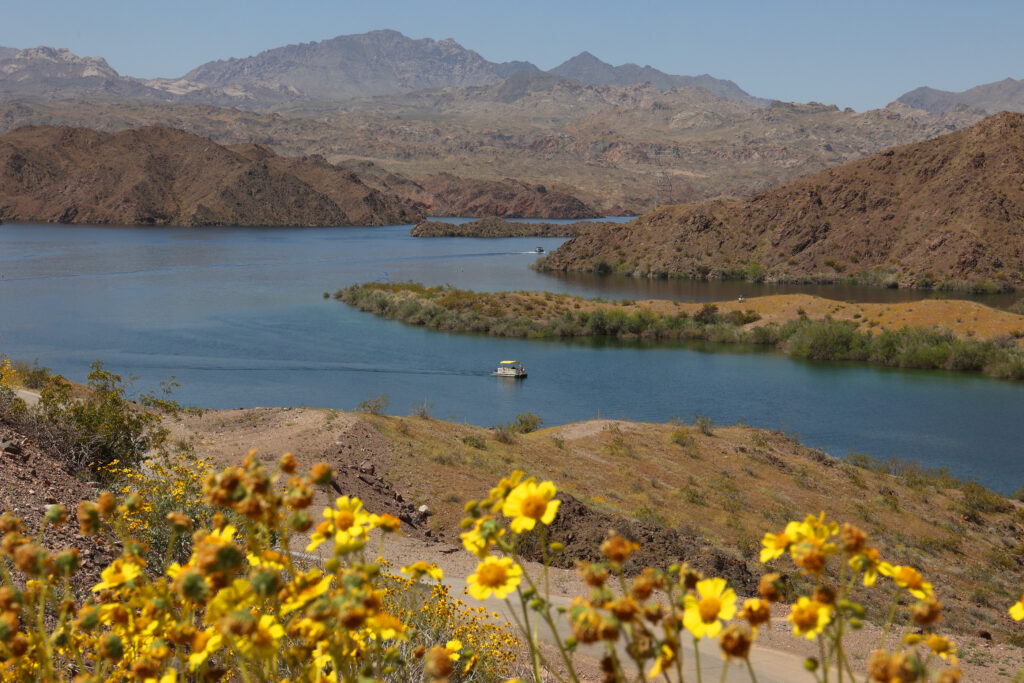 Here's what else I'm watching this week:
States on the Colorado River reach a deal: The seven U.S. states that rely on the Colorado River reached a deal on ways to cut back on diversions over the next three years as negotiators look for a long-term plan to manage a river dwindling because of overuse — an issue amplified by climate change. Here's more on the proposal and context about negotiations over the river.
The Southern Nevada Water Authority's omnibus bill advances: Senate lawmakers passed AB220 last week, sending the conservation legislation to the governor's desk. The bill gives the water agency the power to curtail excessive water use in times of a significant shortage on the Colorado River. It would also set up a program to transition residents away from septic tanks.
The Nevada Current's Jeniffer Solis looks at the state of water bills at the Legislature.
Gov. Joe Lombardo declared a state of emergency to address spring snowmelt, via KTVN.
The U.S. Supreme Court issued a very consequential decision that narrows the scope of the Clean Water Act and protections for wetlands. More on the ruling via The Washington Post.
A new study sheds some light into the devastating impact that a five-day heat wave and power outage would look like for the Southwest. More from The Arizona Republic's Joan Meiners.
My colleague Sean Golonka on legislation to bring more scrutiny to utility planning.
An update in the decades-long legal fight over building homes near Red Rock: A U.S. District Court judge sided in favor of Clark County, tossing federal constitutional property rights claims brought by developer Jim Rhodes, who made allegations of illicit dealing at the county.
Federal land managers are advancing permitting on NV Energy's Greenlink project.
A national monument in Las Vegas? More from the Las Vegas Review-Journal's Jessica Hill.
The Nevada Independent is raising $200,000 by Dec. 31 to support coverage of the 2024 election.
Tax-deductible donations from readers like you fund this critical work.
If you give today,your donation will be matched dollar-for-dollar.
Give + Get Matched
Featured Videos