Federal judge rules in favor of Clark County in dispute over homes near Red Rock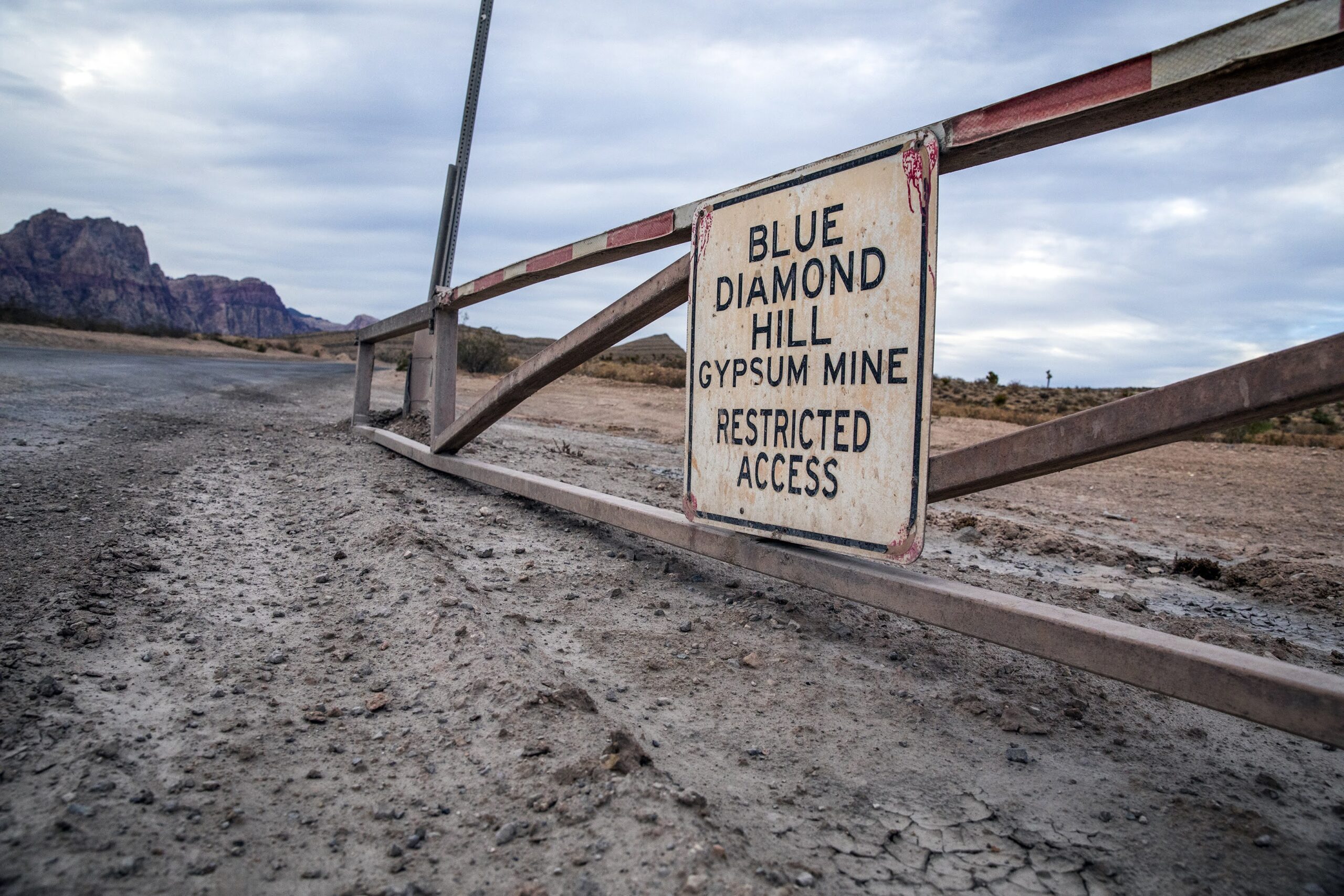 A federal district court judge ruled in favor of Clark County in a potentially costly lawsuit brought by Gypsum Resources, a company — controlled by developer Jim Rhodes — that has spent the past two decades lobbying to develop higher-density housing on land near Red Rock Canyon.
The court entered a judgment Tuesday after Judge Gloria Navarro ruled in favor of the county, dismissing Gypsum's claims that its federal rights were violated when Clark County considered the developer's bid to build at a density higher than the rural housing it was originally zoned for.
In an emailed statement, Clark County spokesperson Jennifer Cooper said, "We welcome the Court's ruling which dismisses all claims made by Gypsum Resources against Clark County, including dismissal of Gypsum's claims for monetary damages."
At issue was a civil lawsuit stemming from a bankruptcy Gypsum filed in 2019. Lawyers for the developer alleged that Clark County, through years of delays and unfair dealing, deprived the county of its property rights, effectively taking Rhodes' land. Gypsum argued that it was owed more than $1 billion, claiming Clark County violated federal and state constitutional protections.
Navarro's ruling was limited to Gypsum's federal claims, with the court declining to weigh eight claims involving state law. Those claims included breach of contract, breach of good faith and the taking of property. Navarro dismissed those claims, saying the federal court would not weigh in on matters of state law, but left open the possibility that those could be pursued in state court. On June 7, Gypsum filed a new case in state court.
"The court's ruling for Clark County does not find that the county did not breach its agreement with Gypsum and did not act in bad faith," Todd Bice, an attorney for Gypsum, wrote in an email statement Tuesday afternoon. "The court's ruling solely on federal claims… unfortunately just postpones resolution of Gypsum's rights and directs Gypsum to another court."
Since 2003, Rhodes has pushed to build a contested master-planned community near the Red Rock Canyon National Conservation Area. The land that Rhodes owned on Blue Diamond Hill, which included a Gypsum mine, was zoned for rural development, one house every two acres.
Rhodes had long pushed to rezone the land for a higher-density development that opponents — environmentalists, recreationalists and local residents — argued was inappropriate for the nature of the area. So concerned about the potential threats of development, the Legislature and Clark County passed legal codes intended to protect the land from a large development.
After a federal judge concluded that the state law was unconstitutional, the county and Gypsum entered into a settlement agreement in 2010. The agreement required Clark County to consider any future development application in "good faith" and included several conditions, two of which dealt with road access. In 2011, Gypsum received county approval for a conceptual plan to build about 2.5 homes per acre — with a requirement that it receive a federal land permit for a road.
That settlement agreement is at the heart of Gypsum's claims. The developer had claimed that the settlement agreement created a constitutionally protected "vested property interest," entitling Gypsum to a fair process, consideration of a proposal to rezone land and likely higher density.
But Navarro disagreed with that interpretation, noting that the settlement agreement states Clark County maintained discretion to approve or deny the developer's proposals to increase density.
When weighing the federal constitutional claims, Navarro said "Gypsum's 'right,' pursuant to the settlement agreement, is not the kind of right to which a property interest may attach, regardless of the expense these proceedings may entail or the consequences of a negative outcome."
Gypsum raised numerous allegations of unfair dealing in its lawsuit, claiming that in 2018, former Gov. Steve Sisolak, then the chair of the county commission and a gubernatorial candidate, had entered into a "quid pro quo" with Clark County Commissioner Justin Jones, then a candidate for the commission and pro bono lawyer for Save Red Rock, a group that opposed the rezoning.
Relying on documents collected during discovery — the process by which attorneys exchange evidence in a legal case — Gypsum claimed Jones outlined a "quid pro quo," offering to drop a 2016 lawsuit against the county and praise Sisolak if he opposed a critical waiver for the Red Rock project. The waiver sought to exempt Red Rock from the condition in the conceptual plan.
Navarro did not directly discuss those allegations and others, but, she wrote, citing precedent: Gypsum was "'subject to the inherently unpredictable and often politicized process of seeking permission from a local legislative body to conduct certain activity on a piece of property.'"
Last month, a magistrate judge for the district court recently sanctioned Jones over deleted text messages revealed during the discovery process. Jones objected and is appealing the order.
Gypsum said it plans to continue pursuing its claims through the legal process.
"As it was when it first filed suit, Gypsum remains resolute that once a jury hears the evidence of the County's improper actions, it will find in Gypsum's favor," Bice said in a statement Tuesday.
Update: This story was updated on Friday, June 9 at 9:59 a.m. to include information about Gypsum filing a new case in state court.
Read more of the backstory about the legal fight over homes at Red Rock here.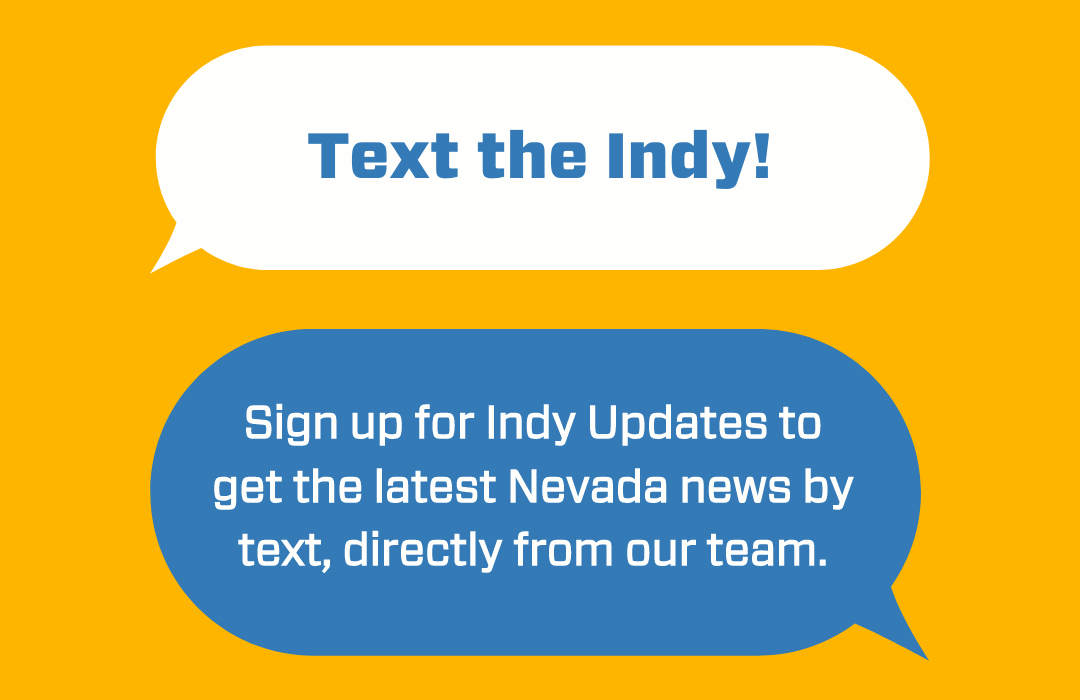 Featured Videos