Court sanctions commissioner for deletion of texts in Red Rock dispute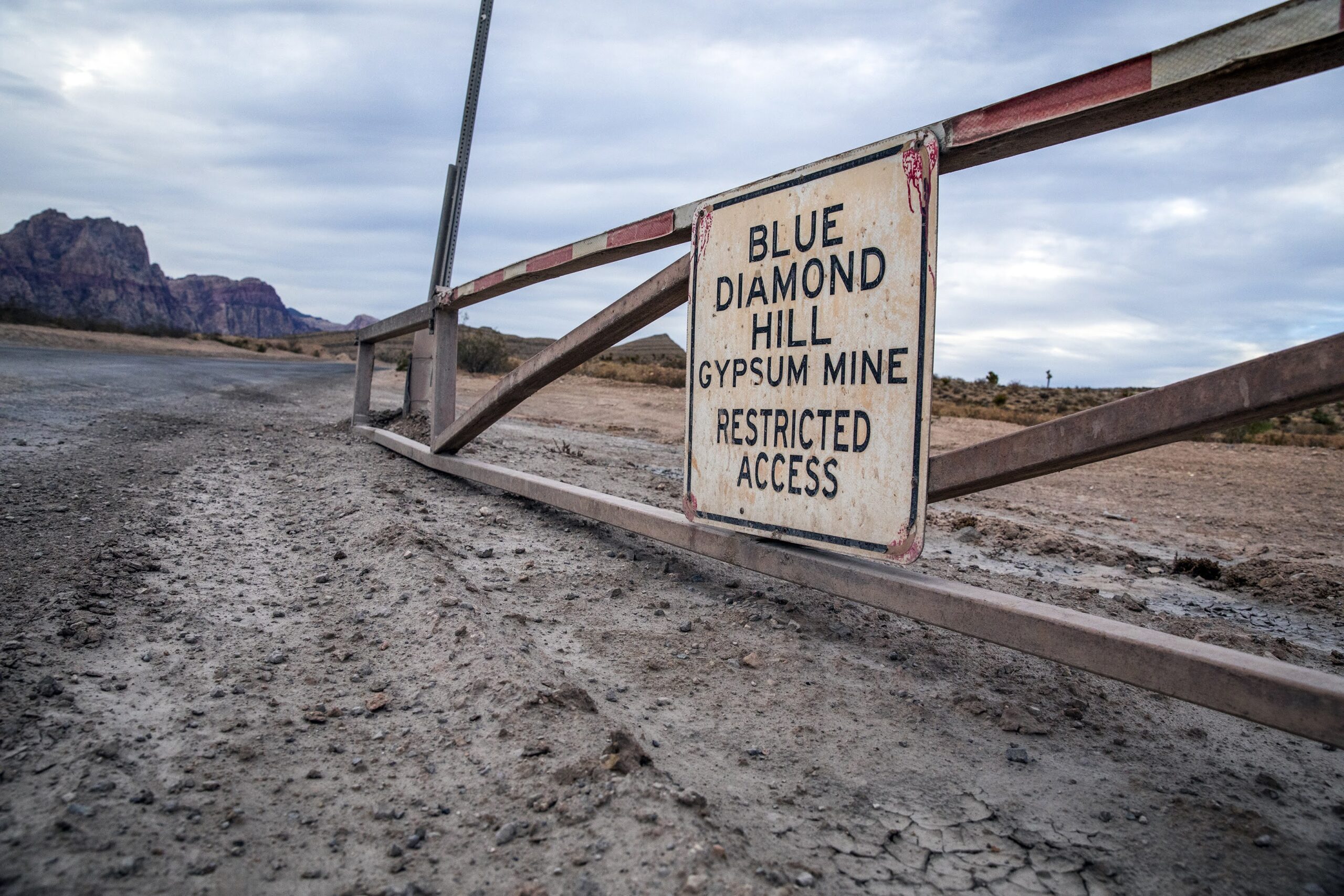 A District Court judge Friday sanctioned Clark County Commissioner Justin Jones over deleted text messages in an ongoing legal fight between the county and Gypsum Resources, which has spent the past two decades lobbying to develop higher-density housing near Red Rock Canyon.
In a 42-page court order, U.S. Magistrate Judge Elayna J. Youchah ruled that the unexplained disappearance of Jones' texts — three hours after a disputed vote on the Red Rock project — left the court "with only one explanation — Mr. Jones deleted all texts for an improper purpose."
Deleting the text messages, the order finds, violated county policy and Nevada Supreme Court precedent for the preservation of public records, including those held on private devices. It also made it harder for Gypsum Resources to untangle the deals that occurred before a key vote.
The judge said that Jones "was less than candid about the deletion when testifying at deposition and in declarations, as well as when presenting argument to this court is clear. Whether the act of deleting the evidence was in bad faith or for an improper motive is not a close call."
In a statement, Jones, a Democrat representing District F, said that he "reviewed the order and I have no further comments while litigation is pending. I continue to remain focused on serving the needs of my constituents and working to make Clark County a better place to live, work and raise a family." Youchah's order gives Jones 10 days to file a brief responding to the decision.
The court order last week stems from complex litigation that started in bankruptcy court, where creditors for Gypsum Resources funded a lawsuit against Clark County. The company, owned by developer Jim Rhodes, alleged that through years of delays and unfair dealmaking, county officials had deprived Gypsum Resources of its property rights and "good faith" consideration.
For nearly two decades, Rhodes has aggressively lobbied Clark County to change zoning rules on land that he has operated as a gypsum mine and long sought to reclaim as a master-planned residential community. But the concept of building hundreds of homes adjacent to one of the Las Vegas Valley's most treasured environments was met with fierce public opposition and concerns from local politicians (it once led the Legislature to pass a measure limiting density in the area).
Against the opposition and land-use restrictions, Rhodes pushed back in court and through local government lobbying, arguing that he had a right to develop the area at a density far higher than the rural housing it was zoned for. In 2010, Clark County settled an earlier lawsuit, and it agreed to consider the development deal in "good faith." The most recent legal effort, filed after Gypsum Resources declared bankruptcy in 2019, argues that the county breached the settlement terms.
The court order on Friday focuses solely on issues related to the preservation of evidence and public records. Earlier this year, U.S. District Court Judge Gloria Navarro denied one of Gypsum Resources' claims, but the court is still weighing the merits of the underlying lawsuit. At issue in this order were concerns that Jones did not turn over all text messages prior to a key 2019 vote.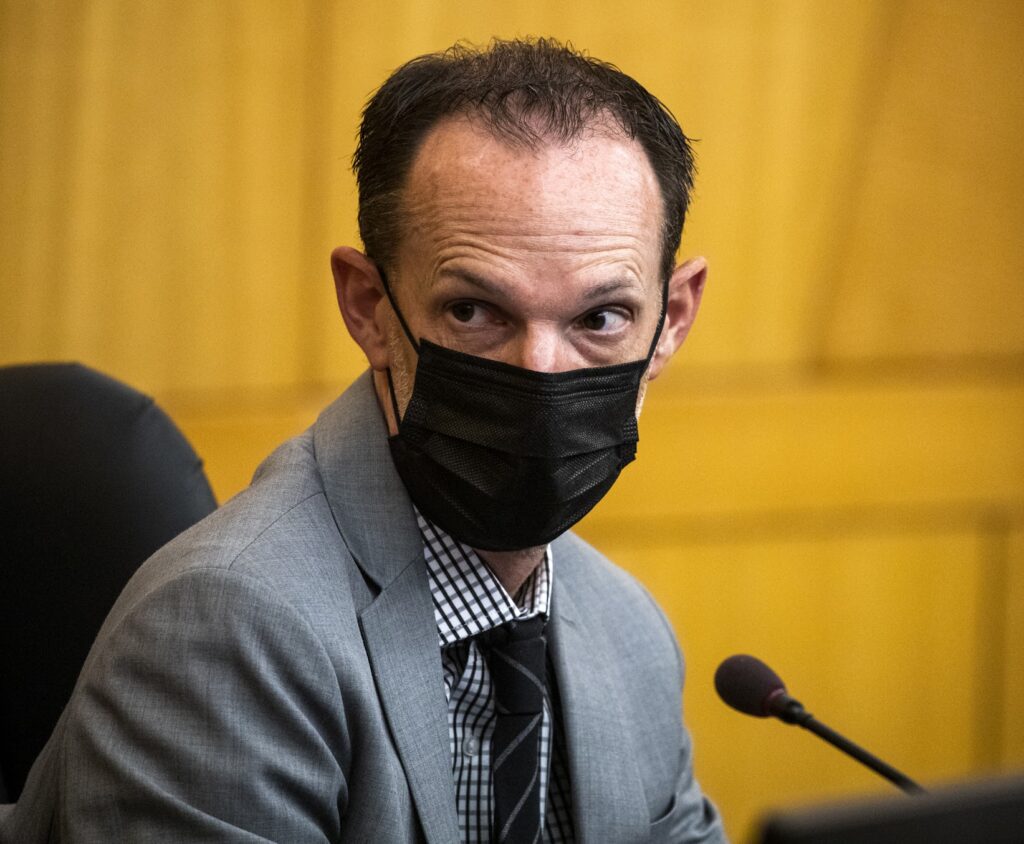 As the parties in the case began to conduct legal discovery — the process by which attorneys exchange evidence — Gypsum Resources obtained several emails and texts leading up to the 2018 election, when Jones served as a lawyer for Save Red Rock, which opposed the project.
In one communication on Oct. 21, 2018 — days before the 2018 election — Jones emailed the campaign manager for then-County Commission Chairman Steve Sisolak who was running for governor. Jones outlined an "offer" that Save Red Rock would drop a 2016 lawsuit against the county and praise Sisolak if he made a commitment to oppose a critical waiver for the project.
The email was forwarded to Sisolak and also blind carbon-copied to the executive director of the Nevada Conservation League, which had made large expenditures to elect Sisolak as governor. That message, along with several text communications involving Jones, was discovered through a subpoena to the conservation organization, but were not provided by Jones, Youchah noted.
Days later, Sisolak's campaign issued a public statement opposing the waiver in question, which the campaign first emailed to Jones, and Save Red Rock dropped its case. The vote for the Red Rock waiver would not come up until April 17, 2019, when Jones was now serving on the board.
But, Youchah wrote, "what was fully communicated by Mr. Jones through texts, other than what is discussed above, is not available to the court because there is no dispute that Mr. Jones' text messages were deleted on [April 17, 2019] at approximately 6:09 p.m.," hours after the vote.
In April 2019, the commission voted to deny Gypsum Resources its request to waive a condition — set by the county in 2011 — that it must receive a federal road permit before proceeding with the county permitting process to eventually build a new residential community near Red Rock.
In the lengthy order, the judge ruled that the disappearance of Jones' texts, coinciding with the April 2019 vote, was "improper leading to needless delay in this case that prejudiced Gypsum."
In the past, Sisolak and Clark County have denied that improperities took place.
Sisolak, who was deposed as part of the lawsuit, said he always opposed the land-use waiver in question, regardless of how Gypsum's lobbyists believed he would vote. In his deposition, which took place while he was still governor, Sisolak argued that "nobody demanded anything of me."
Laura FitzSimmons, an attorney representing Sisolak, said the former governor was not a party in any of the proceedings and the presentation of the case does not fully reflect his perspective.
"He never filed anything with the court, and therefore the circumstances and reasoning behind his approach to the Rhodes development were not before the court," FitzSimmons said Monday.
"It's a fight between two people and he got caught in the middle," she added.
The county did not respond to a request to comment on the decision. In the past, the county has noted that Rhodes had long assumed an aggressive legal stance to advance the Red Rock development. Lawyers for the county argued that the commission acted in the public interest by refusing to approve a waiver for a condition the developer had failed to meet after several years.
In one filing, the county noted Rhodes had a history "for undertaking ambitious developments resulting in disputatious civil litigation with other private parties involving fraud allegations and government grievances with numerous of his companies seeking bankruptcy protection."
Jones, through an attorney, had described Rhodes' efforts to subpoena him, family members and his law firm as a "witch-hunt," "the equivalent of a spoiled child throwing a (litigation) fit."
Youchah said his defense lacked merit, especially given that Jones, an attorney and someone familiar with Gypsum Resources' litigation posture, likely understood the need to preserve texts.
She described the missing texts as "something more than an accident," concluding they were deleted for "improper purposes of attempting to prevent discovery of his conduct and the deal, giving him time to make good on a campaign promise to kill Gypsum's Property development."
The court order stopped short of assessing fines or reporting the conduct to the Nevada State Bar, arguing that allegations of misconduct should be dealt with by a report from Gypsum. The court did hold Jones responsible for the attorney's fees and costs associated with the issue.
Clark County did not respond to a request about who would pay those costs.
The court did not sanction Clark County for not taking affirmative steps after the April 2019 vote to preserve the communications of an elected official, reasoning that the county did not know of the contents contained in Jones' text messages. The court did, however, say that Clark County should not have waited as long as it did to actively preserve evidence once the litigation started.
This is a developing story.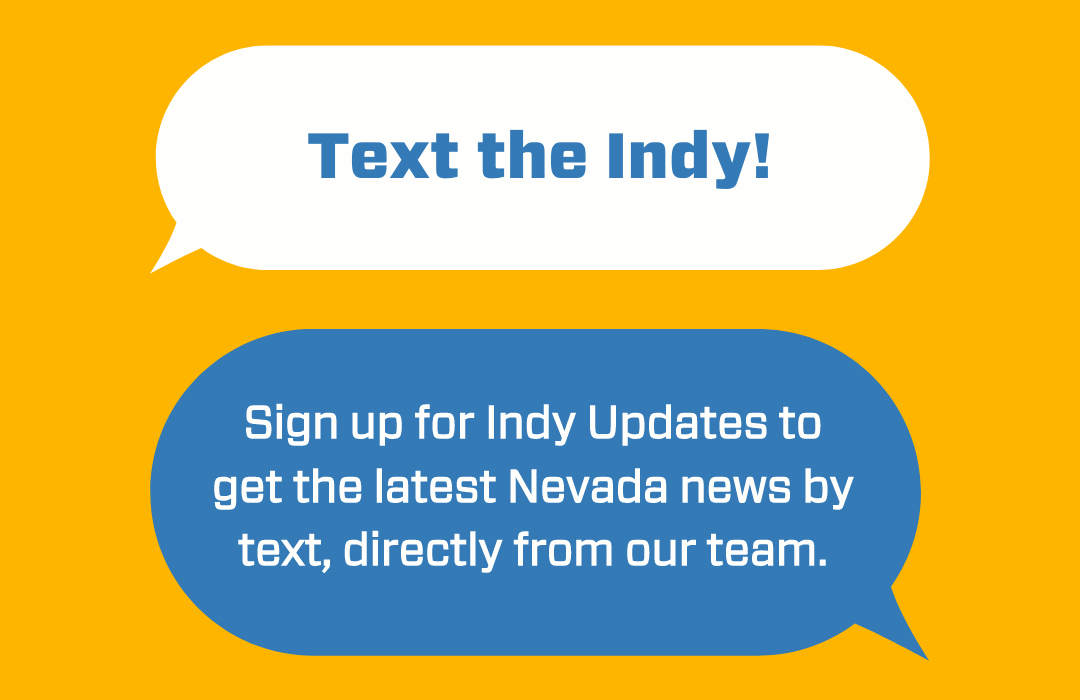 Featured Videos
Comment Policy (updated 4/20/2021): Please keep your comments civil. We reserve the right to delete comments or ban users who engage in personal attacks, use an excess of profanity, make verifiably false statements or are otherwise nasty. Comments that contain links must be approved by admin.