Indy Q&A: Pete Goicoechea hanging up his hat after decades in county, state government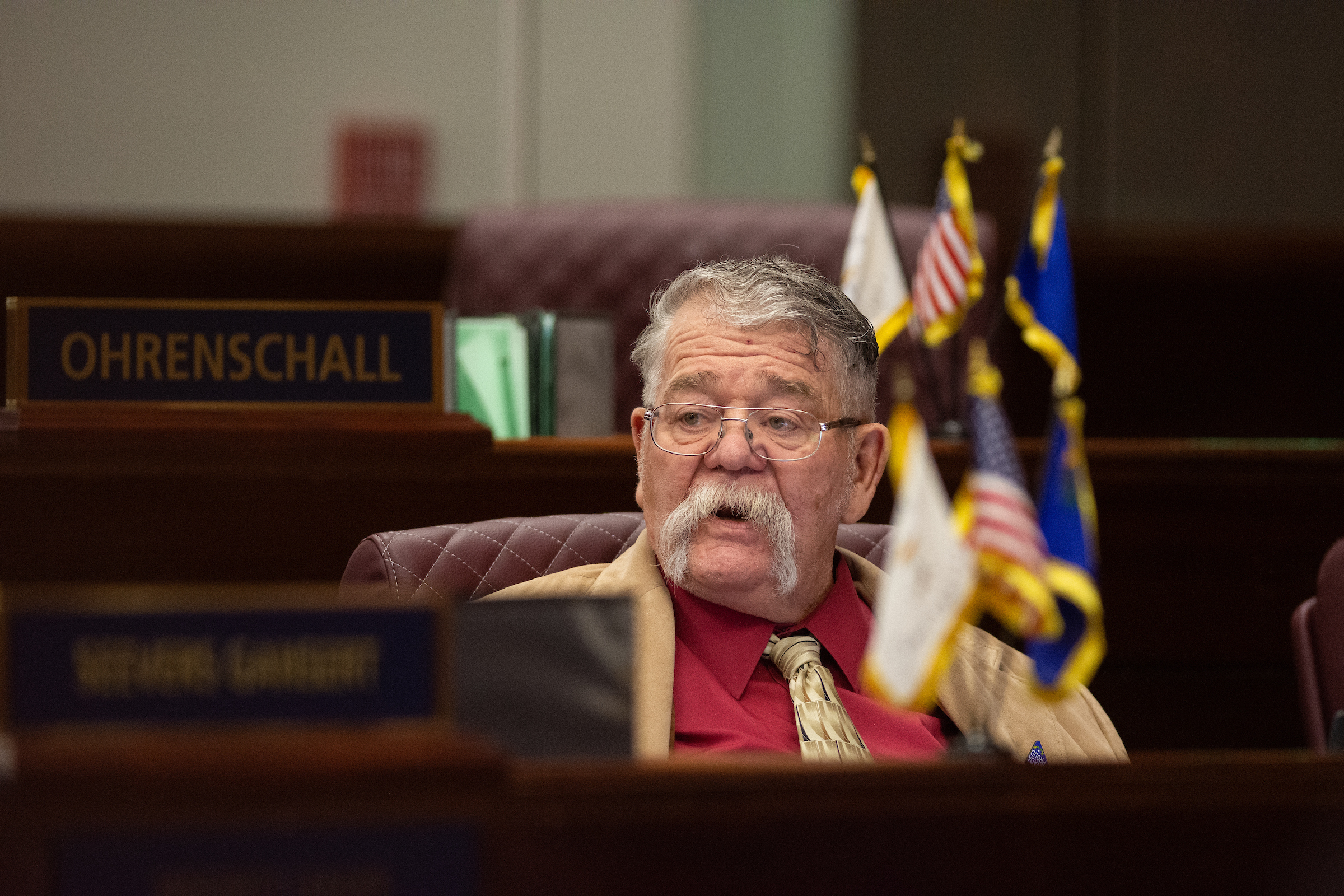 Good morning, and welcome to the Indy Environment newsletter.
My name is Amy Alonzo, and I'm taking over the environmental beat for Daniel Rothberg here at The Indy. I care about all things outdoors, and I'm excited to continue bringing you this bi-monthly newsletter.
As always, we want to hear from readers. Let us know what you're seeing on the ground and how policies are affecting you. Email tips to me at [email protected].
To get this newsletter in your inbox, subscribe here.
---
Throw a dart at a map of eastern Nevada and you'll likely hit a town or county represented by Sen. Pete Goicoechea (R-Eureka), the affable small-town cowboy-turned-politician with a personality greater than his substantial mustache.
His District 19 encompasses Lincoln and White Pine counties and parts of Clark, Elko, Eureka and Nye counties, stretching from the Oregon border south along Utah all the way to the Arizona border and west to California.
But after 12 years in the Assembly and another 12 in the Senate, Goicoechea is terming out.
Never intending to spend his life working in politics, Goicoechea, 73, was focused on rebuilding his family's ranch when he and his wife lost a 7-year-old son in 1985.
"It almost put me over the edge. I was blaming God, riding horses I shouldn't have, and I realized I needed to reset. That's why I got into politics," Goicoechea recalls. "Hell, I never intended to be a politician, but I got into it and realized I could do some good, a little bit here and a little bit there. Eventually you get the bug."
He was elected to the Eureka County Commission as a Democrat before Reaganomics — the economic policies promoted by President Ronald Reagan during the 1980s — swung him across the political aisle, serving 16 years on the Eureka County Commission.
He moved on to state politics, serving in the Nevada Assembly from 2002 to 2012, acting as minority floor leader from 2011 to 2012. He was elected to the Nevada Senate in 2012 and he wrapped up his final regular session in June.
By his estimate, he entered the political arena before half of the legislators in the 82nd session were born, and decades of boots-on-the ground experience have bolstered his expansive knowledge of Nevada, its water and the needs of its agricultural producers.
If a question arises during the legislative session about water rights or rural Nevada, Goicoechea has for decades been the go-to resource.
Now that the dust has settled from the legislative session and Goicoechea is back on his family ranch, The Indy caught up with him to talk about the 2023 session, his career and what retirement looks like.
Answers have been edited for length and clarity.
You served at the state level most of this century and at the local level for a substantial amount of time before that. What sort of changes did you see across Nevada's political landscape during that time?
The term limits starting in '96 have had an impact. I went in in '02. I look at the people who were there, [former Senate leader] Bill Raggio, [former Assembly Speaker] Joe Dini … Ultimately, a lot of them termed out, and I think they were an asset to the state and could have continued their careers.
As these people move away, that's brought a lot of transition in the Legislature. A huge change. I hate to say it, but it got extremely partisan over the [last] 20 years, a lot more than when I started.
How have your decades as a rancher shaped your political career, specifically your views on Nevada's water rights?
If you're in agriculture, you're always at least aware of all the water issues and public land issues. I'm a third-generation rancher, so livestock and agricultural issues you deal with as soon as you are able to comprehend what's going on.
I did 16 years as county commissioner. I was kind of in a rut, and as kind of a way out, I ran for Assembly against (five-term Assemblywoman) Marcia De Braga. I managed to sneak by her. I had a lot of name ID because I was involved with the Humboldt River Basin Authority, I was involved in water law. Winning that Assembly seat, it was just natural to continue on to represent agriculture and water rights in the state.
When Sen. (Dean) Rhoads left, term limits got him, I went ahead and took his place.
You predicted this would be the year of the water bill and sponsored SB176, which would have allowed the state to buy back water rights in over-appropriated basins. What are your thoughts on what you were, and were not, able to accomplish this session?
When we get years like this, it's great. That probably impacted the water bills that did and didn't pass. If it had been a year or two ago when it wasn't snowing every day, I think a lot more bills would have passed.
I'm very disappointed we didn't get 176 out. We did get [SB113] out, which reaffirmed Nevada's water priority law. [SB176] was the companion bill to that. It didn't pass, and I really don't know why. We've gotta do something with these over-appropriated, over-pumped basins.
Over 50 percent of groundwater basins are over-allocated and close to 40 percent of the groundwater basins in this state are overpumped. I feel very strongly we have to stand up some kind of a program … The clock is ticking now, especially with 113 in place and signed into law. In 10 years, these basins are going to have to be curtailed. And 10 years happens very quickly if you're talking about someone's livelihood.
Our water tables are dropping, we're seeing subsidence. It's the same things they had in Las Vegas Valley, Windsor Park, that Sen. Dina Neal (D-North Las Vegas) was so passionate about. Groundwater pumping is what caused that. We can't just hide our heads in the sand.
The next decade in water law is extremely critical.
Your SB224, a bill looking to grow Nevada's Board of Wildlife Commissioners by adding a licensed master guide and a member of a county advisory board (CAB) as well as allowing more than one representative from each rural county, died in session. What prompted this bill and what sort of changes do you think need to be made on the commission?
I wanted to see these local CABs get on there, bring it back to the local level. And there are a lot of people out there that are closer to wildlife and the interactions between the public than what we're seeing today.
You need someone who understands the habitat and I think we're missing that on the commission. I hate to say that. Over the years, some of them are not so into wildlife and habitat.
You supported SB90, which would have made wild mustangs Nevada's state horse, while also voicing strong concerns about the horses during a Senate Natural Resources Committee meeting. Can you talk about your concerns?
I supported the bill, SB90, with (added) language that we would comply with the Wild Horse and Burro Act. The Wild Horse and Burro Act was fine if we'd just complied with it. We went from someplace around 13,000 horses to 50,000.
I was raised in this industry. When horses got really thick, we caught them and we shipped them. That's what kept the balance. That's what kept them floating about 10,000 head in this state.
We've gotta get them back in line — we've gotta take 40,000 horses off the land. You can't put them in long-term holding. Even Velma Johnson, Wild Horse Annie, never would have envisioned we would have gotten to this point.
Outside of water rights and the wildlife commission, recent bills you sponsored run the gamut, from supporting Second Amendment rights to funding Desert Research Institute's cloud seeding program to supporting funding for school gardens. Is there one that stands out to you?
It's not a bill, but … I believe in local government. I think it's the best government, probably because I spent so much time in it. It's closest to the people. I was the proponent in '15 and brought the bill for home rule.
I think it's problematic the Legislature is moving further and further from that. They are losing touch with their true base and moving away from county and city government … I don't feel the 63 of us as legislators have the same feel as city council members and mayors do. I truly believe in local government. Whenever there's a bill up on that, I believe in home rule and speak up for it.
Lastly, you've spent the past few decades in public service. What does retirement look like for you?
I started ranching in 1970 and I still own it, so I'm just around the edges watching my granddaughters grow up and helping whatever I can.
My wife likes to travel, and I don't mind driving, I drive 50,000 miles per year. There's a lot of places I've never been. Me and the wife and the dog can make a little swing. There's a lot of this nation I'd like to see.
And make [it to] my granddaughters' ball games — there is a life after politics.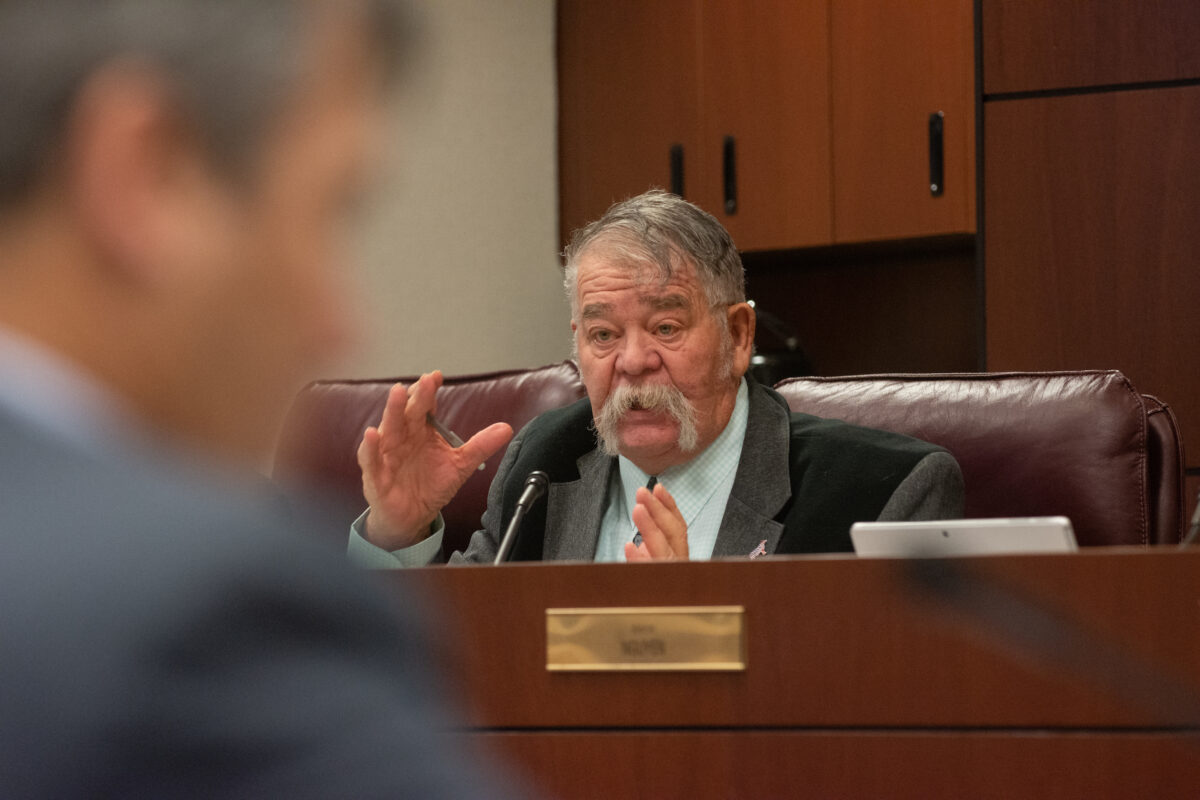 ---
Here's what else I'm watching this week:
Yet another pipeline across the desert is being pushed, this time by Sen. Catherine Cortez Masto (D-Nev.) Cortez Masto proposed legislation that would allow the Southern Nevada Water Authority to pipe water beneath Sloan Canyon National Conservation Area in Southern Nevada to serve Henderson and the southern Las Vegas Valley. The Las Vegas Review-Journal's Jessica Hill has more.
The Biden administration is proposing a rule to speed up renewable energy development on public lands. The rule would cut fees for solar and wind development by 80 percent. More in The Hill.
The reclassification of goat herders in California by labor regulators could jeopardize the future of using the ungulates to reduce wildfire risks in the state, according to the L.A. Times. And, because what burns in California often sends smoke to the east, Nevadans could experience the fallout.
In a letter, Gov. Joe Lombardo joined five other Western governors asking U.S. Interior Secretary Deb Haaland to withdraw the Bureau of Land Management's proposed Public Lands Rule. The BLM is getting pushback on the rule and has extended the public comment period. Read more from the Nevada Current's Jacob Fischler.
Update June 29, 2023, at 9:03 a.m. This article was updated to include Sen. Pete Goicoechea's age.
The Nevada Independent is raising $200,000 by Dec. 31 to support coverage of the 2024 election.
Tax-deductible donations from readers like you fund this critical work.
If you give today,your donation will be matched dollar-for-dollar.
Give + Get Matched
Featured Videos