Follow the Money: Breaking down the biggest legislative campaign contributions from the 2020 cycle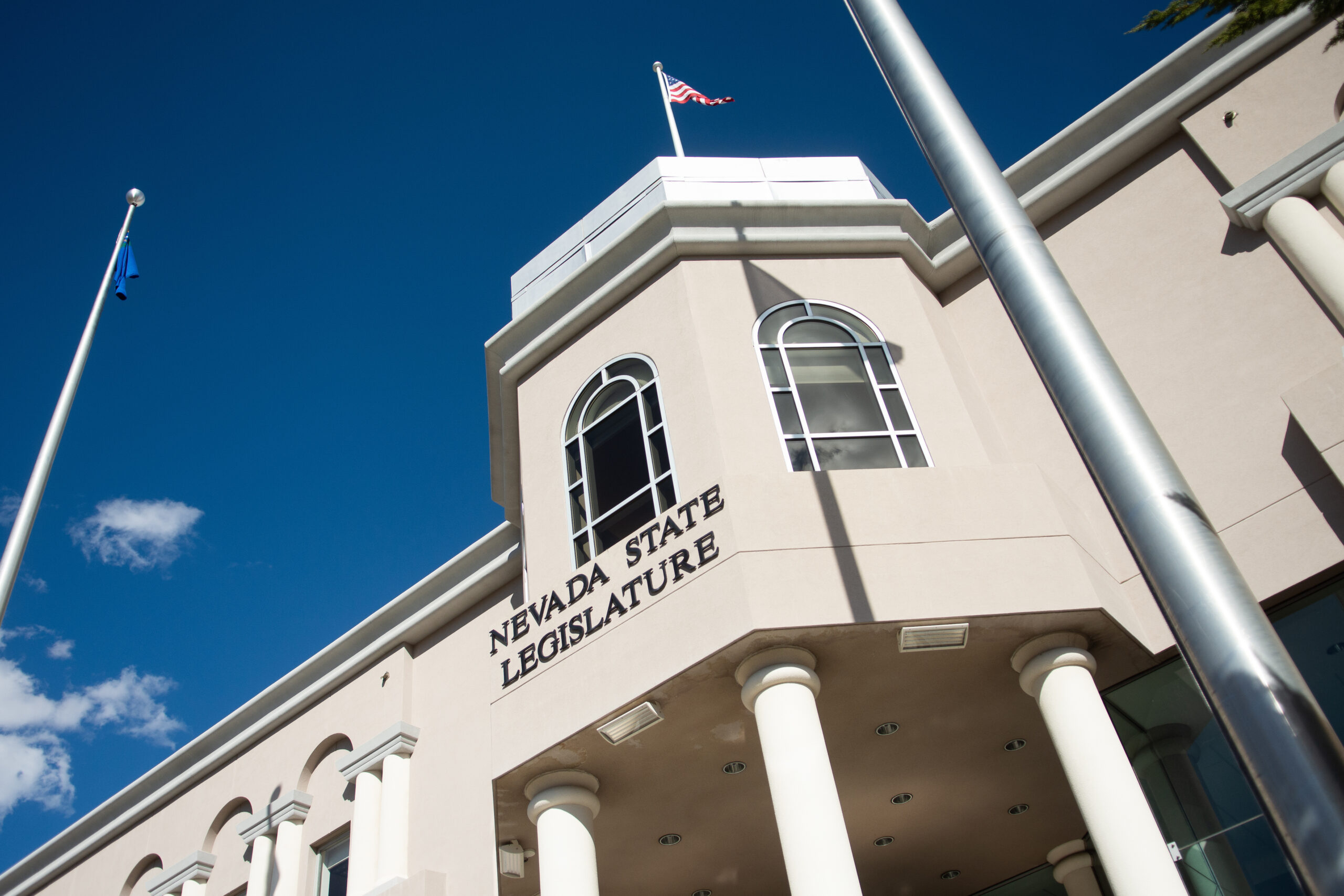 Even amid a crushing global pandemic and the worst economic crisis to hit the state since the Great Recession, more than $10.6 million in big-money campaign contributions flowed to 61 Nevada lawmakers through the two-year 2020 campaign cycle.
Of that money, nearly half — roughly $5.1 million — came from just five industries: real estate and development, unions and labor groups, health care groups, other candidates or politicians and business interests.
Even in Nevada, which boasts a non-professionalized citizen Legislature, legislative candidates routinely raise tens-of-thousands of dollars per cycle, and those in the swingiest districts often raise six-figures or more.
And though candidates tout the many small-dollar gifts to their campaigns, the vast majority of any warchest is filled almost entirely by big-money spending on the part of political action committees, corporations, wealthy individuals and political groups.
To break it all down, The Nevada Independent categorized more than 7,700 individual contributions greater than $200 — a cutoff that excludes most small-dollar individual contributions, but still captures nearly all money raised by Nevada legislators.
This data set does not capture every contour of the state's campaign finance landscape. Of note, it excludes contributions to losing candidates, as well as those contributions under the $200 threshold.
The data also excludes two lawmakers who were elected in 2020, but resigned before the legislative session began: Sen. Yvanna Cancela (D-Las Vegas), who left to take a post in the Biden Administration's Department of Health and Human Services, and Asm. Alexander Assefa (D-Las Vegas), who resigned amid a criminal probe into alleged campaign funds misuse and a residency issue.
Still, taken as a whole, the data provides a collective picture of how Nevada's biggest industries fund campaigns for state office.
Over the coming weeks, The Nevada Independent will dive deep into the specific spending of each industry — including how that money was spent and on whom.
Below are highlights of the data reflecting contributions and who made them. For toplines on which lawmakers received the most money, you can read the first installment of our Follow the Money series here.
Spending by the biggest industries
Of more than 30 industries, real estate and development companies led by far with a combined $1,346,644 contributed to nearly every lawmaker elected last year. That money was distributed by more than 240 companies, PACs and individuals, who collectively gave 965 contributions to 60 different legislators.
Labor unions and the health care industry were the only other categories to crack the million-dollar threshold.
In total, 63 individual unions, labor groups or related individuals gave 52 lawmakers $1,028,892 — nearly 10 percent of all money contributed through 2020. More than 150 health care companies, PACs and individuals likewise contributed $1,002,401 in total.
Other major industries or donor groups include other candidates or politicians ($931,700), business interests ($841,300), the gaming industry ($769,100) and law firms, lawyers and other legal groups ($607,330).
Among the industries or groups tracked in The Indy's analysis, just four gave less than $100,000: Education groups ($98,271), marijuana companies ($86,500), tribal groups ($30,500) and agricultural companies ($10,950).
The biggest single donors
Of the more than $10.6 million donated to Nevada lawmakers through last year, nearly a fifth — about 19 percent — came from the 13 single contributors who gave more than $100,000.
Much like national campaign finance laws, Nevada laws do not limit the amount of money that can be contributed directly to PACs, rather than candidates. As a result, by far the biggest spenders of any given cycle, 2020 included, are industry PACs, themselves funded by dozens of individuals and corporations, both small and large.
The biggest single spender among that group was the Nevada Realtors PAC, which spent $397,000 across 155 contributions to 57 legislators. That sum nearly doubles the next closest single-contributor, the trial lawyer PAC Citizens for Justice Trust, which gave $203,500 to 36 legislators.
The remaining list of big-spenders also includes some of the largest companies in Nevada and a handful of the most powerful nationwide industry groups and unions. Statewide utility NV Energy gave lawmakers $167,500; a PAC associated with health care company HCA gave $142,500; the pharmaceutical industry group PhRMA likewise gave $140,500, while Zuffa — parent company to the Ultimate Fighting Championship — gave $128,000.
Who gave the max
In Nevada, single-donor contributions are limited to a maximum of $10,000 per election cycle per candidate, with a further limit of $5,000 per election (i.e. $5,000 each for the primary and the general).
And though these maximum contributions make up just a fraction of the total number of individual donations made — just 529 out of more than 7,700 — they also often make up a sizable portion of any given candidate's fundraising, especially considering the median legislative fundraising haul of about $117,800 through the 2020 cycle.
Including contributions of both $5,000 and $10,000 lump sums, the Nevada Realtors led the way once more with $5,000 gifts for 12 legislators and $10,000 each for Republican Assembly members Andy Matthews and Heidi Kasama and Sen. Carrie Buck.
Citizens for Justice Trust came next, contributing $5,000 to seven lawmakers, and $10,000 to five, all Democrats: Assembly Speaker Jason Frierson, Asm. Steve Yeager, Asm. Edgar Flores, Asm. Elaine Marzola and Asm. Howard Watts.
Other major maximum-donors likewise include a number of the biggest overall spenders: Nevada Gold Mines, the Home Building Industry PAC, the Nevada Health Care Association PAC, the Las Vegas Sands Corporation, health care corporation HCA and the public employee's union, AFSCME, all gave at least 10 contributions of $5,000, and all gave at least one $10,000 contribution.
Contributions by party
Though most industries give freely to members from both parties, those contributions are frequently — and predictably — distributed unevenly.
For instance, 25 legislative Republicans received far more money from real estate groups ($810,194 in total) compared to 35 Democrats ($536,450). Likewise, union and labor contributions went almost entirely to Democrats, who received 94 percent of all union contributions.
Other major splits also appeared in health care contributions ($600,601 to Democrats, $401,800 to Republicans); business contributions ($519,350 to Republicans, $321,950 to Democrats); gaming contributions ($426,300 to Republicans, $342,800 to Democrats) and legal industry contributions ($470,450 to Democrats, $136,879 to Republicans).
Tim Lenard, Riley Snyder and Sean Golonka contributed to this report.
Featured Videos
Comment Policy (updated 4/20/2021): Please keep your comments civil. We reserve the right to delete comments or ban users who engage in personal attacks, use an excess of profanity, make verifiably false statements or are otherwise nasty. Comments that contain links must be approved by admin.