Someone holding several small American Flags with other flags and a crowd in the background. Photo credit: KathyKafka at iStock.com
Help for undocumented is point of contention at hearing for Office of New Americans
This story has been edited for brevity and clarity and translated from Spanish.
A bill that proposes a state agency to help immigrants better adjust to American life brought two sides head to head — those who want a state more accommodating to immigrants and those who think that serving the undocumented is rewarding people who break laws.
SB538 enshrines a concept that Democratic Gov. Steve Sisolak mentioned during his State of the Union Address in January — the Office for New Americans. The bill hearing drew emotional testimony, especially on the question of whether the office, based in Las Vegas, should welcome immigrants regardless of their legal status, as Sisolak has proposed.
Democratic Sen. Mo Denis, who is the son of Cuban immigrants and initially proposed the concept in a prior legislative session, testified that when his parents came to the United States in 1950, his father was only able to work as a waiter or painting pianos, even though he had a degree from the University of Havana.
"These immigrants have skills we need. Yet it is difficult for them to obtain the requisite credentials when they come to Nevada to make a new life," Denis said. "As a result, many immigrants must work the low-skilled jobs, letting their academic credentials and potential be wasted."
According to the bill, the new center will focus on monitoring policies that affect all immigrants in Nevada and ensuring state agencies create online resources with information about applying for occupational licenses, among other functions. The governor's budget includes nearly $400,000 to support the office in the next two years.
Sisolak said in a statement that while many immigrants in Nevada achieve economic success and create jobs, others face challenges and bureaucratic barriers that make it difficult for them to reach their full potential.
"My Office for New Americans is designed to break down those barriers to success, empower new and aspiring Americans to be economically self-sufficient, and allow them to continue being assets to our state's economic growth – all while promoting their important contributions to our state's past, present, and future," Sisolak said.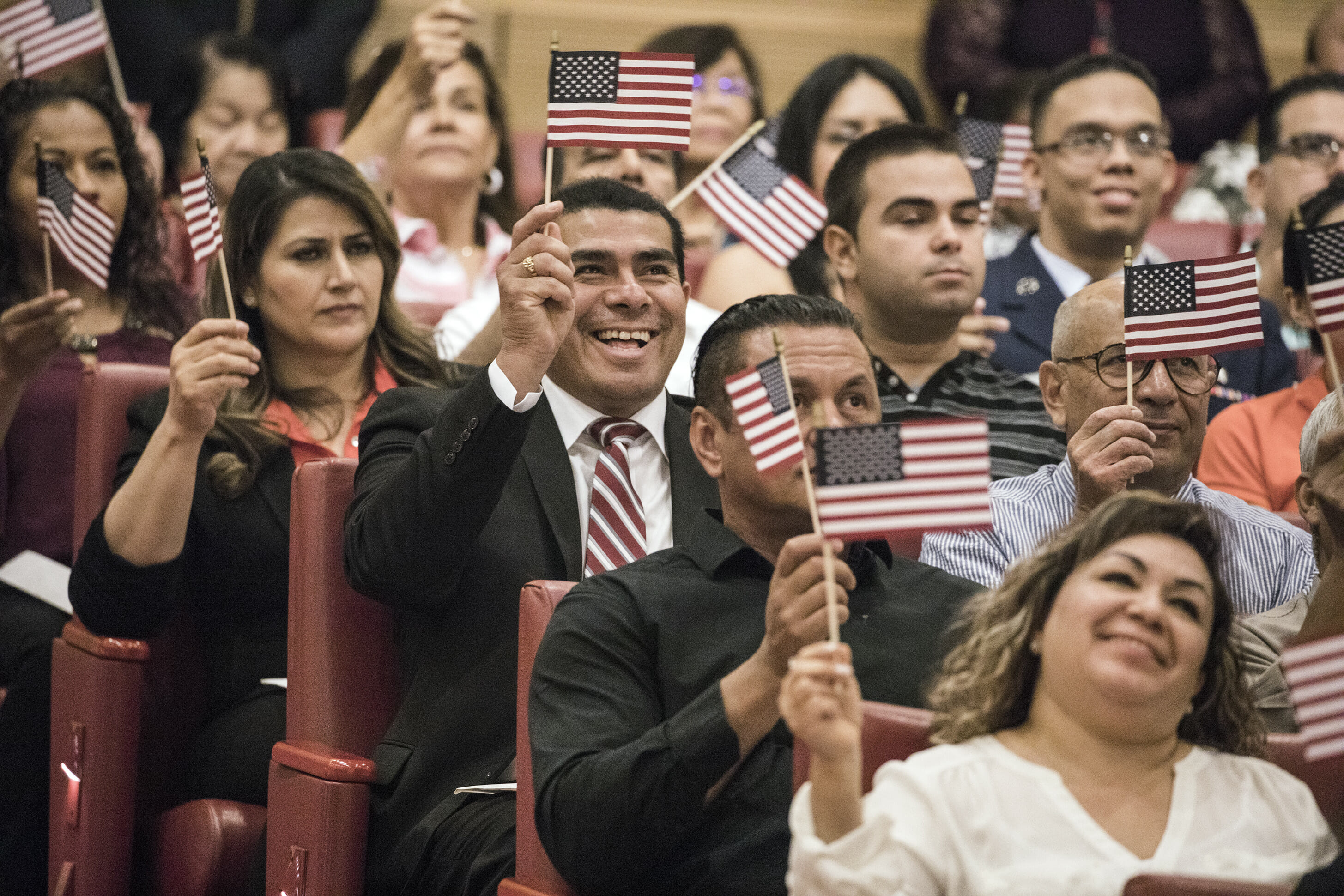 If the proposal is approved, the ONA will:
      

Have a director appointed by Sisolak who will advise both him and state agencies on formulating and implementing policies, programs and procedures that affect immigrants in Nevada.

      

Coordinate with all state agencies offering services to immigrants such as professional licenses, registration, business resources and training.

      

Develop sustainable partnerships with community foundations, nonprofit organizations and private sector providers that serve immigrant communities in Nevada.

      

Post resources on the Internet to streamline the process of obtaining a professional and occupational license.
Representatives from immigrant advocacy groups both in Carson City and via videoconference in Las Vegas testified that the immigration process is variable and difficult, and not everyone has the resources to get help. Several mentioned that people often fluctuate between legal statuses during their lifetime, meaning it's difficult for state agencies to know how to help people with a range of different visa types.
Some proponents said the ONA will help immigrants obtain reliable information to avoid becoming victims of fraudulent "notarios" offering legal services, and that it will provide resources to open businesses, promote development for better integration into the workforce, or improve assistance for victims of domestic violence, among other benefits.
But not everyone is keen on the proposal.
The public comment period grew tense at times, prompting Democratic Sen. James Ohrenschall to advise audience members to stop using the term "illegal immigrant" because he considered it offensive. Some commenters said they opposed the proposal because it "rewards illegal immigration" and uses resources that are needed in other areas, such as education and veterans services.
Others argued that the ONA should first help American citizens, that it was "an expensive experiment," that the U.S. Citizenship and Immigration Services agency already offers free information on its website and that the project is a costly duplication of agencies that already provide assistance to immigrants.
Sisolak's plan to have the office serve undocumented immigrants, too, was a point of contention, with some bill opponents saying it would jeopardize the safety of Nevadans. They cited the case of a suspect accused of four murders that occurred in January 2019 in Northern Nevada.
Francisco Morales, a Sisolak staff member who presented the bill, emphasized that the ONA is not intended to circumvent any existing requirements for obtaining social services provided by the Division of Welfare and Supportive Services, SNAP (Supplemental Nutrition Assistance Program) or TANF (Temporary Assistance for Needy Families) programs because that authority comes from the federal government and undocumented immigrants cannot receive such benefits.
He also highlighted the economic contributions of immigrants, noting that immigrant households in Nevada paid about $3 billion in federal taxes and $900 million dollars in state and local taxes. Those households have a combined purchasing power of $13.1 billion dollars.
Morales said the ONA will offer services to all immigrants because denying help to someone based on their status is "not the moral thing to do, it's not the ethical thing to do, it's not the responsible thing to do."
"If someone comes to this office and asks for a resource guide, we will not be immigration officers and say 'show me your passport before you receive any resources,'" Morales said.
If the bill passes, Nevada would join several other states that have similar offices.
Stories
Candidate Trackers
Endorsements, Ads, Policies, Visits
& More
visit now
Comment Policy (updated 10/4/19): Please keep your comments civil. We reserve the right to delete comments or ban users who engage in personal attacks, use an excess of profanity, make verifiably false statements or are otherwise nasty.