Updated: Bill in works to take AG out as legal counsel to gaming regulators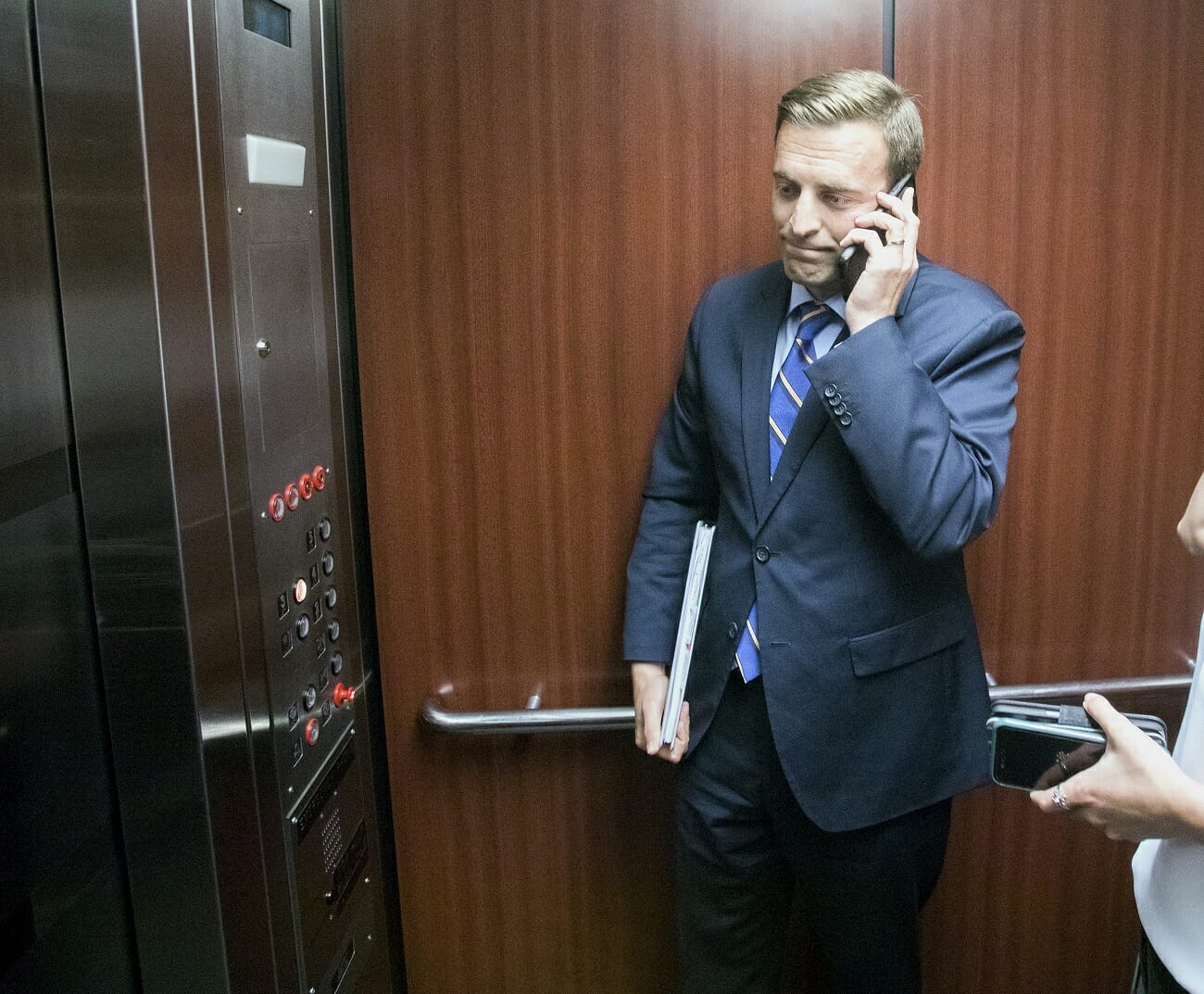 UPDATE: 7 p.m.
A bill is in the works allowing the Gaming Control Board to retain its own legal counsel who would be outside the jurisdiction — including the hiring and firing power — of the attorney general.
The Assembly Ways and Means Committee introduced a bill draft request on Wednesday calling for the independent attorney, although no details were available about the cost of such a move. The committee chairwoman, Democratic Assemblywoman Maggie Carlton, says it comes because the casino regulation agency feels it can't trust the attorney general's office to be its legal counsel.
"We have to make sure our Gaming Control Board has the legal advice they need to do their jobs," she said. "And there's a problem right now, so we want to make sure they have the folks that they need."
A newly released affidavit from Gaming Control Board Chairman A.G. Burnett says the agency lost trust in Attorney General Adam Laxalt's office after learning he met with representatives of the Las Vegas Sands and discussed the agency without inviting officials from the agency.  The meetings came as it became clear the Gaming Control Board would discipline the Sands.
Laxalt's office didn't have immediate comment on the bill draft request. Republican Assembly Leader Paul Anderson, a member of the Ways and Means Committee, also declined to comment on the merits of the proposed bill.
Carlton said the motion on Wednesday would allow legislative staff to begin working on the bill, which should be done in the next day or two.
****
ORIGINAL STORY:
Attorney General Adam Laxalt is dodging questions after an affidavit revealed urgent requests he made to the state's top gaming regulator to intervene in a court case on behalf of his biggest campaign donor, casino mogul Sheldon Adelson.
Laxalt, an unannounced Republican candidate for governor, did not answer questions from a Nevada Independent reporter as he left a meeting of the Governor's Committee on Energy Choice in Las Vegas on Wednesday morning. He had issued a statement a day earlier criticizing Democrats for seeking a legislative hearing on his 2016 encounter with Gaming Control Board Chief A.G. Burnett, who secretly recorded their exchange because he said he felt Laxalt's conduct was unsettling.
"We look forward to exposing this for what it is: a political attack designed to distract from the Democrats' radical agenda that harms Nevada's working families," Laxalt said.
The reporter followed Laxalt, who left the meeting on his cell phone, into an elevator with a spokeswoman. He then ducked into an employee-only portion of the government building, declining to answer questions from the reporter regarding the urgency of his desire to meet with Burnett and whether he was upset the gaming regulator recorded their coffee-shop conversation.
"Visitors can't come back here," Laxalt said, walking through the doorway. "Thanks so much. Appreciate it."
(The Nevada Independent has followed up with Laxalt's spokeswoman, asking a series of questions raised in the affidavit. We will update the story if she replies.)
Federal officials have determined there was no criminal conduct, even though Burnett said in his sworn affidavit that he thought complying with Laxalt's request would undermine the state's reputation. The affidavit says Laxalt asked if the Gaming Control Board would file an amicus brief supporting Adelson's Las Vegas Sands casino company in a contentious wrongful termination lawsuit, after one of Laxalt's deputies opined that doing so would be inappropriate.
Though some Republican lawmakers have framed the issue as no more than a political stunt by Democrats, Assembly Speaker Jason Frierson said in an interview Wednesday morning that Nevada's reputation as the "gold standard" in gaming is at stake. He said that he would leave the details of a legislative hearing on the matter up to Assembly Ways and Means Chairwoman Maggie Carlton, who issued the subpoena for the recording and the affidavit from Burnett detailing the encounter.
"We have to make sure that we continue to protect that system and tell the world that we are the gold standard, and if there are improprieties or at least perception issues, that we are willing to address it," Frierson said.
Carlton declined to comment further on the affidavit and the recording on Wednesday, saying matter would play out in the forthcoming hearing. Frierson said that a date has not yet been set for the hearing, though it would be "relatively soon."
Laxalt and his staff are willing to appear at a hearing, according to a Wednesday memo first reported by the Las Vegas Review-Journal. In the letter to Carlton, Laxalt's chief of staff Nick Trutanich appeared to frame the crux of the issue as the control board seeking help from the attorney general rather than the other way around, saying they would participate in  "a fair and independent hearing to clear up any questions the legislature may have about the Gaming Control Board's request to our Office for legal assistance responding to a request that the Board received about protecting the confidentiality of documents protected by NRS 463.120 and 463.3407."
Republican Assembly leader Paul Anderson said Wednesday afternoon that he hadn't yet read the affidavit. A spokeswoman for Republican Gov. Brian Sandoval declined to comment.
"As we approach that hearing there will be more focus on what the intent of that hearing is," Frierson said. "It will be meaningfully relevant to our jobs as legislators and not just gamesmanship as some people might like to spin."
The attorney general's office accused Democrats of "twisting and politicizing a routine action" undertaken by previous attorneys general, including now-Sen. Catherine Cortez Masto, in the Monday statement. But former Attorney General Frankie Sue Del Papa said in a phone interview Wednesday that there are a "number of unusual things" in the affidavit and that she couldn't think of an instance during her tenure where her office intervened in a private matter, such as the Sands case.
"Whoever made the statement that it was out of step with protocol is correct," Del Papa said. "This one does not appear to have been handled from a protocol standpoint the way things are normally handled."
Clark County Commission Chairman Steve Sisolak —  a Democrat who's considering a run for governor — said he's aware of the situation involving Burnett and Laxalt, but he declined to offer specific thoughts on the matter.
"I'll leave that up to the Legislature and the attorney general to determine what happened," he said. "I'm focusing on my job as chairman of the Clark County Commission and doing my due diligence for my potential candidacy for governor."
Attorney General Adam Laxalt rides an elevator after a legislative hearing at Grant Sawyer Building on Wednesday, May 210, 2017. (Jeff Scheid/The Nevada Independent)
Updated at 4:25 p.m. to add that Laxalt's office has agreed to appear at a hearing.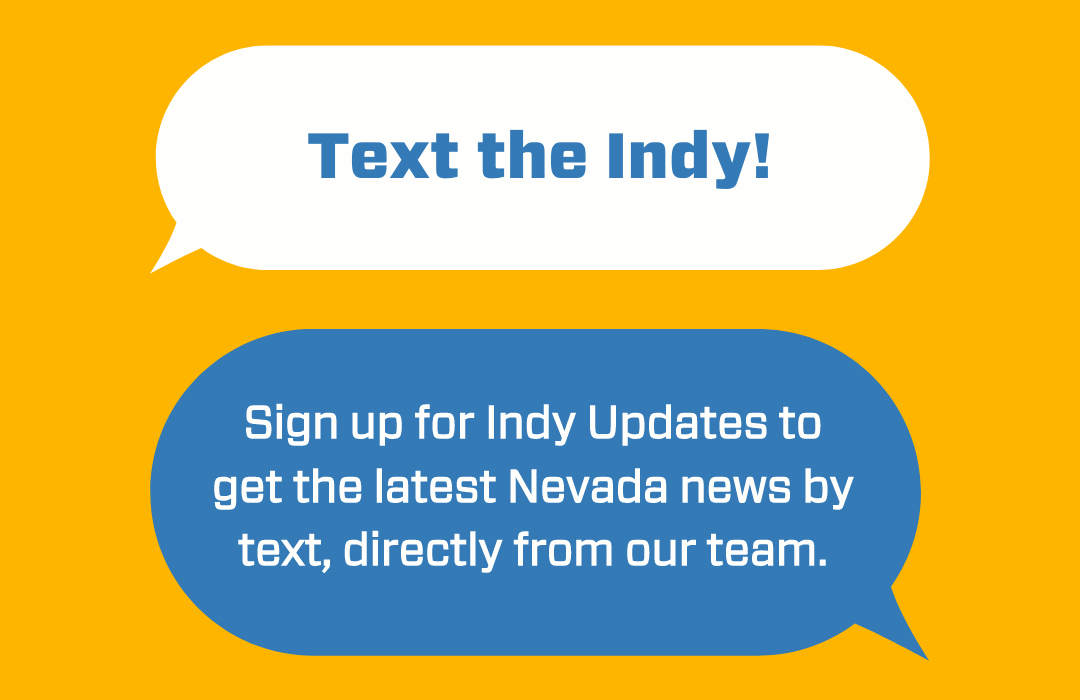 Featured Videos
Comment Policy (updated 4/20/2021): Please keep your comments civil. We reserve the right to delete comments or ban users who engage in personal attacks, use an excess of profanity, make verifiably false statements or are otherwise nasty. Comments that contain links must be approved by admin.