Attorney General Adam Laxalt in attendance at Gov. Sandoval's State of the State speech on Jan. 17, 2017. Photo by David Calvert.
Updated Laxalt/Burnett/Adelson story: Text messages back up Burnett's affidavit
Update: Thursday, 10:56 a.m.
Text messages exchanged between Nevada Attorney General Adam Laxalt and the state's top gaming regulator back up many of the allegations made in an affidavit describing Laxalt's efforts to persuade gaming regulators to intervene in a civil lawsuit involving casino billionaire Sheldon Adelson.
The messages, which span between March 23 and April 3 of 2016 and obtained by The Nevada Independent, corroborate many of the events listed in an April affidavit filed by A.G. Burnett, chairman of the state's Gaming Control Board.
Burnett secretly recorded the conversation with Laxalt, who urged him to intervene in a civil lawsuit involving casino billionaire Adelson, and turned the tape over to the FBI which determined no criminal action had taken place. He later texted Laxalt, saying "Sheldon" wanted a meeting and asked if it was related to the prior meeting.
"Yes – let me know if you want (name redacted) or I to join," he responded.
Read the full text exchange below:
Adam Laxalt/AG Burnett text messages by Riley Snyder on Scribd
ORIGINAL STORY:
Attorney General Adam Laxalt sent a series of urgent text messages to Gaming Control Board Chairman A.G. Burnett to secure a meeting in which he asked the state's top gaming regulator to intervene in a civil dispute on behalf of billionaire campaign donor Sheldon Adelson, according to an affidavit prepared by Burnett and obtained by The Nevada Independent.
Burnett said he was "shocked and in disbelief" at Laxalt's actions, which included urging him to have the state assist Adelson in a lawsuit, something one of the attorney general's deputies already had advised the control board not to do. Burnett was so concerned that he secretly recorded the conversation and later turned the tape over to the FBI after refusing to file a brief in the case that both Laxalt, an unannounced candidate for governor, and Adelson, the attorney general's largest donor, asked him to provide.
"I believe that if I, or someone in my position as Chairman, had agreed to file such a document before the District Court under the above-described circumstances, the foundation of gaming regulation in Nevada, and the reputation of the state as a whole, would have been harmed," Burnett said in the affidavit.
The affidavit also lays out Burnett's unease with a series of broken protocols and his fraying trust in the attorney general's office, the primary legal counsel for the agency. He was particularly distressed when he learned Laxalt met with Adelson without a control board representative present.
The document obtained by The Nevada Independent details an urgent text-message exchange culminating in Laxalt picking up Burnett at a Reno car dealership in March 2016 for a hastily arranged coffee shop meeting. The conversation was squeezed in just before the gaming regulator left for a weeklong family vacation and shortly before a Nevada Supreme Court hearing that directly affected Adelson's casino company, Las Vegas Sands.
After consulting with Gaming Control Board staff and independent counsel, Burnett turned the recorded conversation over to the FBI, which ultimately determined no criminal violations occurred.
Because the attorney general is charged under state law to investigate issues involving public officers, Burnett said he decided to involve federal authorities, who appeared to be the "most appropriate" to determine "whether any criminal acts had taken place, such as corruption." Nevertheless, Burnett said Laxalt's apparent disregard of a deputy's opinion on the case involving the powerful Adelson, which directly contradicted the position the attorney general took with the gaming regulator at the coffee shop, and the AG's "perplexing" requests to file a brief on behalf of the Sands caused him great concern.
Adelson and the Sands are longtime political backers of Laxalt. The billionaire casino owner, his wife, family members and Sands properties reported giving $100,000 to the attorney general's "Morning in Nevada" PAC since it was established in 2015, and gave $55,000 to his 2014 election campaign.
Laxalt's former campaign manager, Robert Uithoven, is a longtime Sands lobbyist, and lists testimonials from Laxalt and Sands executive Andy Abboud on his consulting website.
In a statement sent late Tuesday before details of the affidavit were published, Laxalt's office criticized Democratic legislators who issued subpoenas for the recording as an attack distracting from their "radical agenda."
"Today's news proves the point—Nevada democratic (sic) politicians will stop at nothing—including twisting and politicizing a routine action that previous attorneys general, including Catherine Cortez Masto, have taken," the attorney general's office said in a statement. "We look forward to exposing this for what it is: a political attack designed to distract from the Democrats' radical agenda that harms Nevada's working families."
Democratic lawmakers said Tuesday they plan to hold a hearing next week on the situation. Burnett prepared the affidavit in late April, anticipating an investigation after The Nevada Independent revealed in February that he surreptitiously recorded the conversation.
SANDS' BITTER LEGAL BATTLE
The clandestine recording occurred as federal and state agencies were engaged in a lengthy investigation into whether the Las Vegas Sands bribed foreign officials, violating the federal Foreign Corrupt Practices Act. The cases eventually would result in multimillion-dollar fines by the federal and state agencies.
The casino company, helmed by Adelson, had been embroiled in a years-long lawsuit filed by former Sands China Ltd. executive Steven Jacobs. Jacobs sued the Sands in 2010 for wrongful termination, alleging that Adelson directed him to collect evidence of Macau governmental officials to use as "leverage" on casino regulators.
Several of the allegations in that case, which was settled in May 2016 for more than $75 million, were pertinent to the investigation underway by the Gaming Control Board and other agencies.
Sands officials had commissioned an internal report that they wanted to keep out of the hands of their legal opponents, who had requested it. Sands attorneys argued that because part or all of the report had been turned over to the Gaming Control Board at some point, it was confidential to all.
Burnett said in the affidavit that he believed the document would be discoverable because it had also been provided to federal authorities, thus waiving the presumption of confidentiality.
The Sands asked the Gaming Control Board to file an amicus brief with the court, arguing that the report should be kept confidential. Burnett said he thought that would be improper because the board could be seen as advocating on behalf of a licensee, would be going down the slippery slope of getting involved in all-too-common casino litigation and would violate the board's general practice of only intervening in cases that directly affect their ability to regulate.
The agency denied the request.
"Any such brief would constitute unwarranted and unjustified interference in the contentious litigation," Burnett said, according to the affidavit, and would "not be genuine because the GCB had no interest in the case."

But Burnett sought a second opinion from an unnamed deputy attorney general (DAG), who ultimately sided with him, arguing in early March that it was "ill-advised" to get involved in such a lawsuit.
A few weeks after the Gaming Control Board again declined to get involved in the case, a "credible source" informed Burnett that he would be soon contacted by Laxalt to discuss the possibility of the board intervening in the Sands lawsuit. Burnett said he was in "disbelief" and "confused" because the inquiry was in direct conflict with the opinion of Laxalt's subordinate earlier that month, and wondered about the attorney general's office "as a whole, and the level of communication from top to bottom within."
"It further became clear that the Attorney General was not even aware of his own DAG's earlier advice," Burnett said.
AN UNUSUAL MEETING
The text message came on March 24 of last year: Laxalt asked Burnett for a meeting in Carson City, but Burnett was in Reno that day, the affidavit said. Laxalt texted again the next day, a Friday, requesting an in-person meeting "as soon as possible," Burnett said, but he was again in Reno.
Burnett attempted to delay the meeting because his family was leaving for vacation the following day. But Laxalt insisted they meet that day, according to the document.
"This is urgent that I see you since you are gone all next week," Laxalt wrote in a text message, according to the affidavit.
Burnett said the message intensified his concern and that "the timing was not lost on" him: The Nevada Supreme Court scheduled a hearing on whether to remove Judge Elizabeth Gonzalez from the Sands case in Carson City on Tuesday, April 5 — the day after Burnett was slated to return from his family vacation. The board would need to quickly intervene in the District Court case, if it wished to do so, since the judge would issue a ruling on the discovery dispute quickly if the Supreme Court ruled she could stay on the case.
Burnett told Laxalt that he was getting a car serviced at a dealership in Reno and had a family dinner that evening. The attorney general declined to elaborate over text about why the meeting was so urgent, but he offered to pick up Burnett at the car dealership.
Burnett agreed but not without strong hesitation. Laxalt drove them to a coffee shop.
"I was shocked and in disbelief due to the nature of these unusual circumstances," Burnett said in the affidavit. "I was also extremely worried about what the conversation might entail."
And so Burnett — who also feared reporters might be monitoring him, given Adelson's purchase of the Las Vegas Review-Journal several months earlier — recorded the conversation. A month before Adelson was revealed as the paper's owner, Review-Journal reporters were instructed to monitor three Clark County judges, including Gonzalez, for a story that was never explained and never published in the paper. Nevada law only requires consent from one party to record an in-person conversation.
As Burnett had predicted, Laxalt wanted the Gaming Control Board to file a brief with the court to block the report's inclusion as discovery. It became clear to Burnett that Laxalt had discussed the matter with Adelson's representatives and appeared to not be aware of his own deputy attorney general's opinion on the matter.
"I expressed my concern about the licensee approaching the Attorney General with this issue, rather than the GCB Chairman," Burnett said in the affidavit.
Laxalt also noted that Gonzalez might be removed, but if not, she would start ruling on pending discovery requests, which Burnett said validated his "initial thoughts regarding the urgency of the meeting."
Burnett declined Laxalt's request to get involved in Adelson's case, and the discussion ended.
BROKEN PROTOCOLS
Burnett said he learned from a reputable source that Laxalt had met with Sands representatives who discussed the discovery matter with him and groused about the Gaming Control Board's decision not to get involved. But the Gaming Control Board, and the attorney who advised against interfering, weren't invited.
"The GCB was perplexed by the Attorney General's conduct, and lack of GCB involvement, with respect to the aforementioned meeting(s)," Burnett said in the affidavit.
Gaming Control Board officials began internally expressing concerns that their lawyer — Laxalt — was having private conversations about the agency's affairs without his client present. To make matters worse, according to the affidavit, the meetings were with Sands, which the agency was investigating and was increasingly sure it would discipline.
Laxalt's employees were helping the agency prepare a case for the disciplinary action against the Sands. Burnett said Laxalt's conduct had a chilling effect, causing the Gaming Control Board to use great caution in working with the attorney general's staff on the matters involving the Sands.
In a statement issued in February, Laxalt's office released a statement saying that his actions in meeting with Burnett didn't fall outside the attorney general's normal duties.
"The Attorney General's Office was approached by the Sands Corporation asking us to file an amicus brief about NRS 463 — a statute that protects the confidentiality of documents submitted to the Gaming Control Board," the statement said. "I've made it a practice to personally advise and meet with my clients on a regular basis. As a Nevada statewide elected official, I also meet with constituents all the time on issues that are important to the State and our clients. These important matters are often time-sensitive. This matter was handled just like other issues I encounter on a daily basis, and, as is often the case, this matter was resolved according to client preferences."
AFTER THE RECORDING
Burnett informed his Gaming Control Board staff about the meeting shortly after it ended. Then he departed on his planned vacation, but the situation followed him out of town.
Nearly a week later, Burnett received a request from Adelson. The casino magnate wanted to meet with him. Burnett sent Laxalt a text message, asking if this request was related to their prior, furtive conversation.
Laxalt's response: "Yes."
Burnett met with Adelson on April 5, the same day of the Supreme Court hearing. Laxalt had offered to be present at the meeting, but Burnett instead requested two gaming deputy attorneys general and the board's chief of investigations to be there.
Burnett told Adelson "unequivocally" that the board would not intervene in the lawsuit in any way.
"I believed that, at last, the licensee understood and accepted the situation," Burnett said in the affidavit.
After meeting with Adelson, Burnett inquired with staff and independent counsel about what to do with the taped conversation with Laxalt. He said the "most appropriate and responsible course of action" was to hand it over to the FBI, given the attorney general has primary jurisdiction over the conduct of public officers and federal agencies would be able to determine whether Laxalt's actions fell into the scope of criminal activity.
After the FBI determined that no criminal activity had taken place, Burnett said he considered the matter closed and moved on with the regulatory body's existing investigation and disciplinary action against the Sands. The company eventually settled with the board, agreeing to pay a $2 million state fine to resolve the previous allegations of accounting violations in China and anti-money-laundering failures in Las Vegas.
The entire saga of events remained largely unknown for nearly a year until a Nevada Independent story in February revealed many of the details of the meeting. Laxalt apparently had no knowledge of the recording until reached for comment about the February story.
Laxalt is widely considered to be the gubernatorial frontrunner in 2018, with Gov. Brian Sandoval termed out of office and several high-profile potential candidates including Sen. Dean Heller, Congressman Mark Amodei and Lieutenant Governor Mark Hutchison taking themselves out of the race in early 2017.
The Republican reported raising slightly more than $1.1 million over the course of 2016 and had roughly $1.5 million in available cash at the end of the year. He's also scheduled high-profile fundraisers later this month with heads of the Republican Governor's Association in Las Vegas and a Washington D.C. event hosted by Chicago Cubs part-owner Todd Ricketts, a major Republican donor.
Lawmakers are given the power to conduct investigations, hold hearings and issue subpoenas on any matter related to their "legislative business or possible future legislative action." While a hearing is likely to be held next week in the Assembly Ways and Means committee, Assembly staff said no decision has been made on whether to subpoena Laxalt to appear at the hearing.
SAS10$LCB1117050917120 by Jon Ralston on Scribd
Disclosure: Wynn Resorts has donated to The Nevada Independent. You can see a full list of donors here.
INDY FAST FACTS
Mark Amodei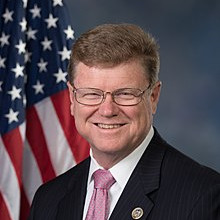 Job:
 Member of the U.S. House of Representatives Nevada's 2nd Congressional District
Party:
Republican
In current office:
2011-present
Birthdate:
June 12, 1958
Education:
University of Nevada, Reno (B.A.) University of Pacific (J.D.)
Other public offices held:
Nevada Republican Party chairman (2010-2011) State senator, Capital District (1998-2010) Assemblyman (1996-1999)
Total donations
: $3,900,765 (7/1/09-6/30/18)
Top donors
: Barrick Gold $43,000 Las Vegas Sands $42,100 Sierra Nevada Corp $39,000 American Society of Anesthesiologists $39,000 National Association of Home Builders $37,000 Last Report: 5/23/18 Credit: Center for Responsive Politics
INDY FAST FACTS
Mark Hutchison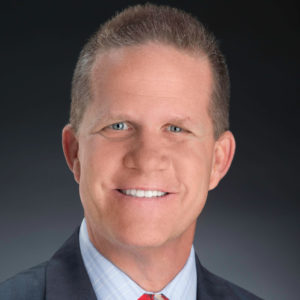 Job:
Lieutenant Governor
Party:
Republican
In current office:
2015-present
Birthdate:
May 5, 1963
Education:
University of Nevada, Las Vegas (B.S.) Brigham Young University, Utah (J.D.)
Other public offices held:
State senator, District 6 (2013-2014)
Total donations:
$4,039,967 (1/08/12-12/15/16)
Top donors:
Marnell Companies LLC $75,000 Wynn Resorts $70,000 Las Vegas Sands $40,000 Station Casinos $39,500 MGM Resorts International $34,000
INDY FAST FACTS
Catherine Cortez Masto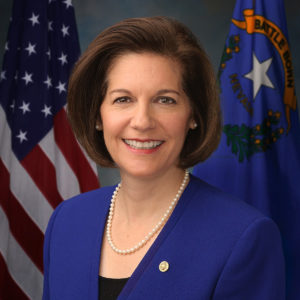 Job
: U.S. Senator
Party
: Democrat
In current office
: 2017-present
Birthdate
: March 29, 1964
Education
: University of Nevada, Reno (B.A.) Gonzaga University (J.D.)
Other public offices held
: Nevada State Attorney General (2007-2015)
Total donations
: $21,304,624 (1/06/11 - 3/31/18)
Top donors
: EMILY's List $565,735 League of Conservation Voters $401,508 J Street $185,558 University of California $77,798 University of Nevada $57,754 Last Report: 12
/31/2017
Credit: Center for Responsive Politics
INDY FAST FACTS
Dean Heller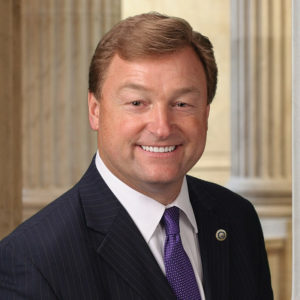 Job:
U.S. Senator
Party:
Republican
In current office:
2011-present
Birthdate:
May 10, 1960
Education:
University of Southern California (B.A.)
Other public offices held:
Member of the U.S. House of Representatives Nevada's 2nd Congressional District (2007-2011) Nevada Secretary of State (1995-2007) State Assemblyman (1990-1994)
Total donations: 
$24,223,634
 (1/1/05-5/23/18)
Top donors:
Station Casinos $117,900 Votesane PAC $92,000 MGM Resorts International $74,500 Blackstone Group $48,400 Capital Group $38,800 Credit: Center for Responsive Politics
INDY FAST FACTS
Adam Laxalt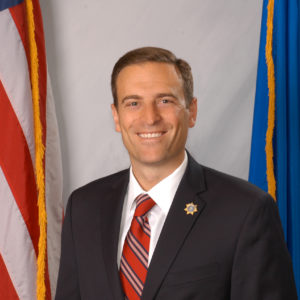 Job:
 Nevada State Attorney General
Party:
Republican
In current office:
2015-present
Birthdate:
August 31, 1978
Education:
Georgetown University (B.A.) Georgetown University Law Center (J.D.)
Other public offices held:
None
Total donations:
$8,262,050 (1/08/14 - 6/07/18)
Top donors:
Station Casinos/Zuffa/Fertitta $208,500 Las Vegas Sands $75,000 Marnell Properties LLC $42,500 Starpoint Resort Group/Partners $40,000 MGM Resorts $35,000
INDY FAST FACTS
Brian Sandoval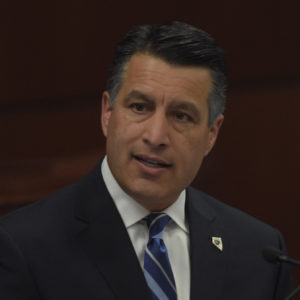 Job:
 Nevada Governor
Party:
Republican
In current office:
2011-present
Birthdate:
August 5, 1963
Education:
University of Nevada, Reno (B.A.) Ohio State University (J.D.)
Other public offices held:
U.S. District Court Judge (2005-2009) Nevada State Attorney General (2003-2005) Nevada Gaming Commission Chair (1999-2001) Nevada Gaming Commission Member (1998-2001) State Assemblyman, District 25 (1994-1998)
Total donations:
$5,035,808 (1/7/11 - 7/5/17)
Top donors:
Caesars Entertainment $245,000 Station Casinos $158,072 MGM Resorts International $160,000 Wynn Resorts $80,000 Marnell Properties LLC $70,000
From the Editor
The Nevada Independent
is a 501(c)3 nonprofit. We need help to attain the elusive goal of sustainability. We depend on recurring donations from you, the readers who believe in our mission of nonpartisan, transparent journalism. I know you are busy. I know you have many commitments. But if you would take a moment to
support our work
or bump up your current donation, I would be forever grateful.
Thanks for all of your support.
Best,
Jon Ralston
get our morning newsletter,
The Daily Indy
Stars & Struggles
Take a peek into today's education world through the lens of Sunrise Acres Elementary School in Las Vegas.
@TheNVIndy ON TWITTER