Adam Laxalt at a meeting in Carson City in 2017. Photo by David Calvert.
Laxalt signals he is in for governor with Wynn event
April 27th, 2017 - 7:46am
In the clearest sign yet that he is running for governor, Attorney General Adam Laxalt will attend a reception in his honor next month with the head of the Republican Governor's Association.
The May 11 event, hosted by Steve and Andrea Wynn at his eponymous Las Vegas resort, is headlined by Wisconsin Gov. Scott Walker, who heads the RGA, and Arizona Gov. Doug Ducey, who is on the RGA's executive committee.
One subtle change on the invite, which you can see below, is that no longer do you see "Laxalt for attorney general" but "Laxalt for Nevada." There's a new logo, too.
This is no accident.
This may not be an official kickoff to his gubernatorial campaign. But it might as well be Laxalt's unofficial declaration of candidacy.
Disclosure: Wynn Resorts has donated to The Nevada Independent. You can see a full list of donors here.
Wynn Invite by Anonymous QrwCyrae on Scribd
INDY FAST FACTS
Adam Laxalt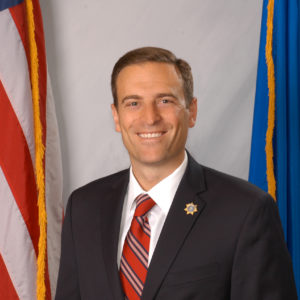 Job:
 Nevada State Attorney General
Party:
Republican
In current office:
2015-present
Birthdate:
August 31, 1978
Education:
Georgetown University (B.A.) Georgetown University Law Center (J.D.)
Other public offices held:
None
Total donations:
$8,262,050 (1/08/14 - 6/07/18)
Top donors:
Station Casinos/Zuffa/Fertitta $208,500 Las Vegas Sands $75,000 Marnell Properties LLC $42,500 Starpoint Resort Group/Partners $40,000 MGM Resorts $35,000
From the Editor
The Nevada Independent
is a 501(c)3 nonprofit. We need help to attain the elusive goal of sustainability. We depend on recurring donations from you, the readers who believe in our mission of nonpartisan, transparent journalism. I know you are busy. I know you have many commitments. But if you would take a moment to
support our work
or bump up your current donation, I would be forever grateful.
Thanks for all of your support.
Best,
Jon Ralston
get our morning newsletter,
The Daily Indy
Stars & Struggles
Take a peek into today's education world through the lens of Sunrise Acres Elementary School in Las Vegas.
@TheNVIndy ON TWITTER