Connecting the Dots: A year out from governor's race, donors pony up for Laxalt, Sisolak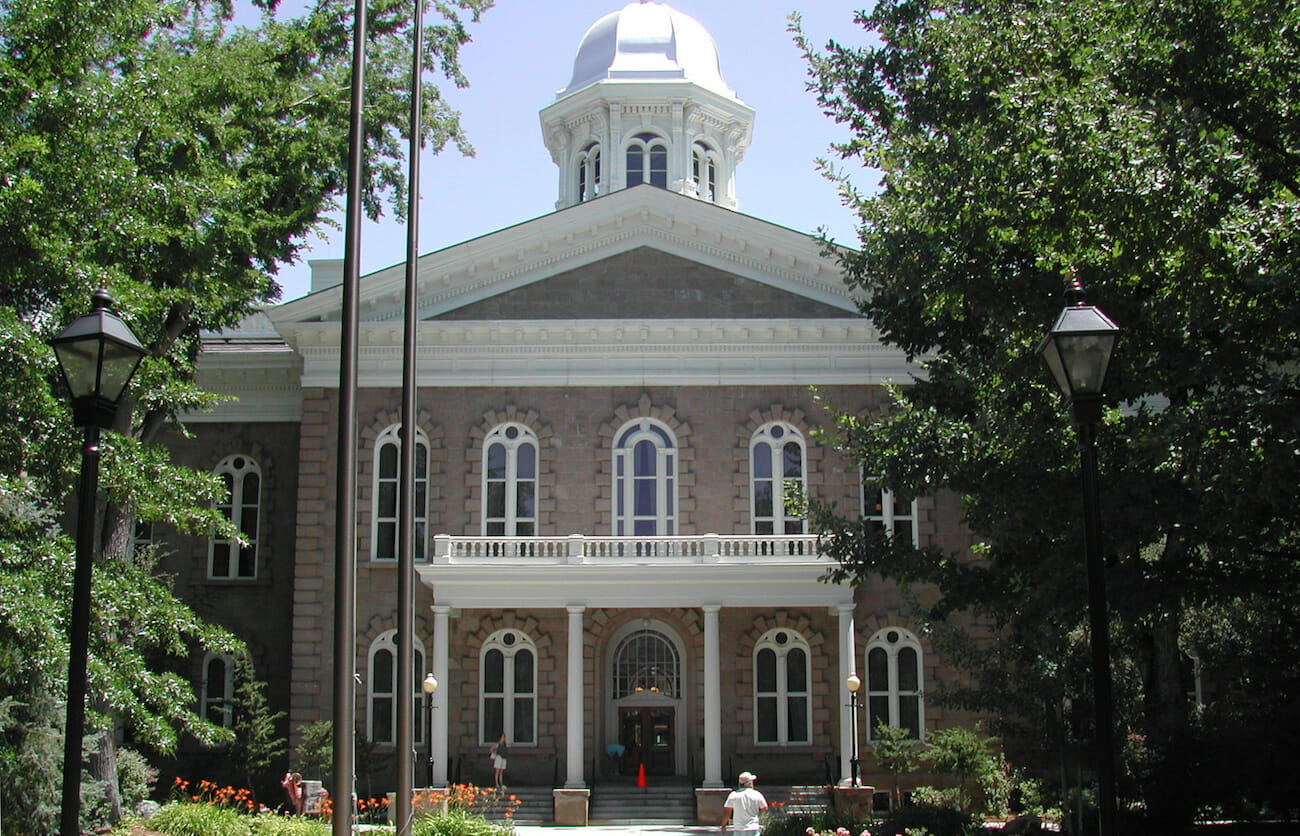 No major candidates have declared for the Nevada 2018 governor's race, but behind the scenes, likely candidates are busy assembling sizable war chests ahead of what will likely be one of the most competitive races in the state.
Nowhere is this more evident than in the recent campaign finance filings of Republican Attorney General Adam Laxalt and Clark County Commissioner Steve Sisolak. Though both men have yet to announce they are running, both have raised seven figures more than a year and a half ahead of the 2018 election, fueling speculation of impending runs and scaring away potential competitors.
Laxalt reported raising slightly more than $1.1 million over 2016 and has roughly $1.5 million cash on hand. Sisolak raised roughly $1.4 million over the same time, and has more than $3.77 million ready for a future campaign.
Although other candidates are likely to emerge, The Nevada Independent is committed to letting readers know about major donors to candidates on an ongoing basis as campaign contribution reports are filed.
Below is a Google Fusion table showing the overlap between donors to Laxalt and Sisolak. We also went through the individual donors, and noted several high-profile names and others that we found interesting.
Notable contributors to Sisolak:
Stephen Cloobeck, longtime Democratic donor and founder of Diamond Resorts International, is considering a gubernatorial bid of his own. But that didn't stop him from donating $10,000 to Sisolak in late October via a property trust account.
Majestic Realty, a Los Angeles-based commercial property group, gave Sisolak a $2,500 contribution in mid-November. The group was one of the partners in the $1.9 billion-NFL stadium project until they backed out in

early October

. Sisolak sat on the Southern Nevada Tourism Infrastructure Committee, which ultimately submitted a recommendation to the Legislature that the state contribute $750 million in public funds to the stadium project.

Las Vegas Sands Corp. CEO Sheldon Adelson, who promised last fall to personally contribute $650 million to the NFL stadium project, made a $10,000 donation to Sisolak on October 20, as did his wife Miriam and daughter Shelley. The $30,000 rolled into Sisolak's coffers exactly six days after the Legislature passed the stadium funding bill and three days after Gov. Brian Sandoval signed it. Two of Sands' holdings, the Venetian Resort and Casino and the Sands Expo and Convention Center, each donated $10,000 to Sisolak, who also chairs the body that oversees the Las Vegas Strip,  earlier in the year on Jan. 19. Curiously, Adelson and his associated companies did not record any donations to Laxalt, a Republican who the billionaire heavily pushed during his initial bid for Attorney General in 2014.
Other casino donors:
MGM Resorts, a stalwart campaign contributor and the largest employer in the state, donated a total of $50,000 between five different companies — the Bellagio, the Excalibur Hotel & Casino, Luxor Las Vegas, the Mirage Hotel & Casino, and MGM Resorts International Operations — on March 22.
Caesars Entertainment — via Paris Las Vegas, Caesars Palace and Harrah's Laughlin — donated $15,000 on November 7.
Phil Ruffin, owner of Treasure Island and co-owner of Trump International Hotel in Las Vegas, donated $5,000 in late August.
Westgate Las Vegas Resort & Casino gave $5,000 in mid-April.
Sisolak also raised a significant amount of money from out-of-state businesses and individuals:
$10,000 from Anthony Fanticola, who owns

105 Jiffy Lube franchises

in Orange County.

$10,000 from Pelican Capital LLC, a

real estate private equity investment firm

based in Newport Beach, CA.

$10,000 from Potco LLC, a

medical marijuana dispensary

in Denver.

$10,000 from KC Gardner Company, a

real estate development company

based in Salt Lake City.

$10,000 from Dynamic Town Square Las Vegas LLC,

a major developer based in 

Southern California that recently built a new Total Wine location just south of Town Square on the Strip.
$10,000 from Rick Massey, an investor with

Westrock Capital Partners

in Little Rock. He also played a minor role in the Clinton Family

Whitewater controversy

and is a former law partner of Hillary Clinton.

$10,000 from John Breslow, who made a

fortune in his family's welding business

, was state auditor for eight years in Nebraska, where he ran for governor in 1998. He now lives in Scottsdale, AZ.

$10,000 from EMS Management LLC, the

parent company of the ambulance company American Medical Response

which operates in Las Vegas. The company is based in Greenwood Village, CO.

$5,000 from Marcus Faust, who runs his

own lobbying firm in Washington D.C.

$5,000 from Pardee Homes, which

develops master planned communities in Southern California and Las Vegas

and is based in Pasadena, CA.

$5,000 from Hudson Las Vegas, JV, a joint venture between airport retail giant Hudson Group and several Las Vegas-based business partners. The venture

won approval from the Clark County Commission and McCarran International Airport in 2011

to build a specialty retail shopping mall at an airport concourse.

$5,000 from Panattoni Development Company Inc., an international real estate development firm based in Missouri. The group is active in Las Vegas, owning several acres of

former IGT property

and developing a

$24 million industrial building

in Henderson.

$5,000 from Parsons, an

international "technology-driven engineering services firm "

based in Charlotte.



Notable contributors to Adam Laxalt:
Former Republican Sen. John Ensign gave Laxalt $5,000 in December. Ensign, who resigned in disgrace from the Senate in 2011, now operates

an animal hospital

in Las Vegas.

Internet giant Google donated $1,000 to Laxalt in late October, and social media behemoth Facebook gave $2,500 in early October. Closer to home, data giant Switch gave Laxalt $5,000 in December.
SolarCity gave Laxalt $1,000 in June, while NV Energy gave him $2,000 in December.
Resorts World, an enormous Asian-themed hotel and casino under construction on the Strip, gave Laxalt $10,000 in mid-December.
Not all of Laxalt's haul came from outside sources. Morning in Nevada PAC, a political group associated with Laxalt's campaign team, gave him the maximum $10,000 donation in November 2016. The PAC raised a total of $215,000 through all of 2016.
Nevada truckers gave Laxalt a total of $20,000 — $10,000 directly from the Nevada Trucking Association and another $10,000 from NMTA Activities. (The Nevada Trucking Association was known as the Nevada Motor Transport Association, NMTA, until it changed its name in 2012.)
Station Casinos gave Laxalt a total of $58,000 on December 30 through a number of its properties and one of its owners, Frank Fertitta:
$7,000 from Palace Station
$10,000 from Santa Fe Station
$7,000 from Sunset Station
$7,000 from Green Valley Ranch
$7,000 from Red Rock
$10,000 from Palms

$10,000 from Fertitta himself
Laxalt raised a significant chunk of change from out-of-state businesses and wealthy Republican financiers, including:
$10,000 from Texas oil tycoon T. Boone Pickens
$20,000 from Richard and Elizabeth Uihlein, owners of an Illinois packing company and

major conservative donors

.

$10,000 from Viet D. Dinh, former Assistant Attorney General under George W. Bush and one of the chief architects of the

USA Patriot Act

.

$10,000 from Texas-based

STI International

, a gun manufacturer best known for producing the M1911 pistol.

$10,000 from Stephen E. Thorne, a

dentist

based in Irvine, CA.

$10,000 from Neil Corkery, a major figure in numerous

dark money conservative legal groups

.

$10,000 from L.E. Simmons, a

Texas oil investor

based in Houston.

$10,000 from Michael M. Wood, who heads a Washington D.C. based

investment firm

and is a former ambassador to Sweden.

$5,000 from Fieldstead & Company, a private company that manages the assets of the Howard F. Ahmanson, Jr. family and is a major conservative donor.
$10,000 from Genlabs, a chemical blending and packaging company based in Chino, CA. The company has the same PO Box address as Schaefer Business Properties LLC, which gave Laxalt $10,000 on the same day as Genlabs. Both companies are associated with

David Dobbins

.

$20,000 from Nancy and Fred Cline, owners of

Cline Family Cellars

in Sonoma, CA. They also own the historic Mizpah Hotel and Tonopah Brewing Company in Tonopah.

$5,000 from Franklin Haney, a Chattanooga, TN based real estate developer and major Democratic donor who

gave more than $1.1 million

to President Barack Obama's presidential campaign.

$10,000 from Lisa Ferraro, a New Canaan, CT woman who in 2012 was listed as the

director of the Norwalk Hospital Foundation

.

$10,000 from Rebekah Mercer, a wealthy New York heiress, conservative donor and

member of President Donald Trump's transition team

.
Notable contributors to both:
South Point Hotel & Casino, which frequently donates to both Republican and Democratic candidates, contributed $5,000 to Sisolak in March and another $5,000 to Laxalt in mid-November. The Cosmopolitan also donated to both candidates — $10,000 to Sisolak in February and $10,000 to Laxalt in December.
Marnell Gaming gave each candidate $15,000 through the parent company and two Laughlin hotels, the Colorado Belle Hotel & Casino and the Edgewater Hotel & Casino.
Nigro Construction, as Las Vegas development company, gave Sisolak $1,000 in May and $2,000 to Laxalt in December. Edward Nigro, who founded the company in 1979 before turning it over to his two sons, gave Laxalt an additional $3,000.
Fidelity National Financial, its subsidiaries and an affiliated PAC gave Sisolak a combined $95,000 on November 5. A month later, Fidelity National Financial gave Laxalt $1,000. Fidelity National chairman Bill Foley, who also owns the Las Vegas Golden Knights, also gave Sisolak $10,000 in November.
Charles Brennan, CEO of the payday lending company Dollar Loan Center, gave Sisolak and Laxalt $5,000 each in October and December, respectively.
Kevin Sheehan, the CEO and president of international gaming conglomerate

Scientific Games

, gave Sisolak and Laxalt $10,000 each in September and October, respectively.

FMG Findlay Management Group, a management consulting group in Henderson, gave Sisolak $2,500 in March, followed by another $2,000 check in August. The company also gave Laxalt $5,000 in December.
Sierra Air Conditioning, an HVAC contractor in Las Vegas, donated $5,000 to Sisolak in July and $7,500 to Laxalt in December.
Tropicana Animal Hospital, founded by veterinarian James Nave, donated $10,000 to Sisolak in March and $10,000 to Laxalt in December. Nave has served on the board of directors f

or a number of companies

including the Bank of Nevada, Station Casinos, and Western Alliance Bancorp.

The timeshare company Resort Stay International gave Sisolak $10,000 in September and Laxalt $10,000 in October.
Donegal Properties LLC donated $10,000 to Sisolak in September and $10,000 to Laxalt in December. Not much is publicly available about the company online. The Nevada Secretary of State's website lists Cork Management LLC as the company's only officer. In turn, Cork Management's entry on the website lists Donegal Properties as the company's only officer. Donegal's address is listed as a P.O. Box in Stateline.
The cab company A Cab Taxi gave Sisolak $2,500 in August and Laxalt $7,000 in November.
McDonald Carano Wilson, a law and lobbying firm, gave Sisolak $5,000 in October and Laxalt $2,500 in December.
Disclosure: Many Indy donors are mentioned in this story. You can see a full list of donors here.
1-21-17: This story has been updated to better describe Dynamic Town Square Las Vegas LLC, and to note that they built the new Total Wine location in Las Vegas.
1-23-17: This story has been updated to include a disclosure about donors to the Nevada Independent.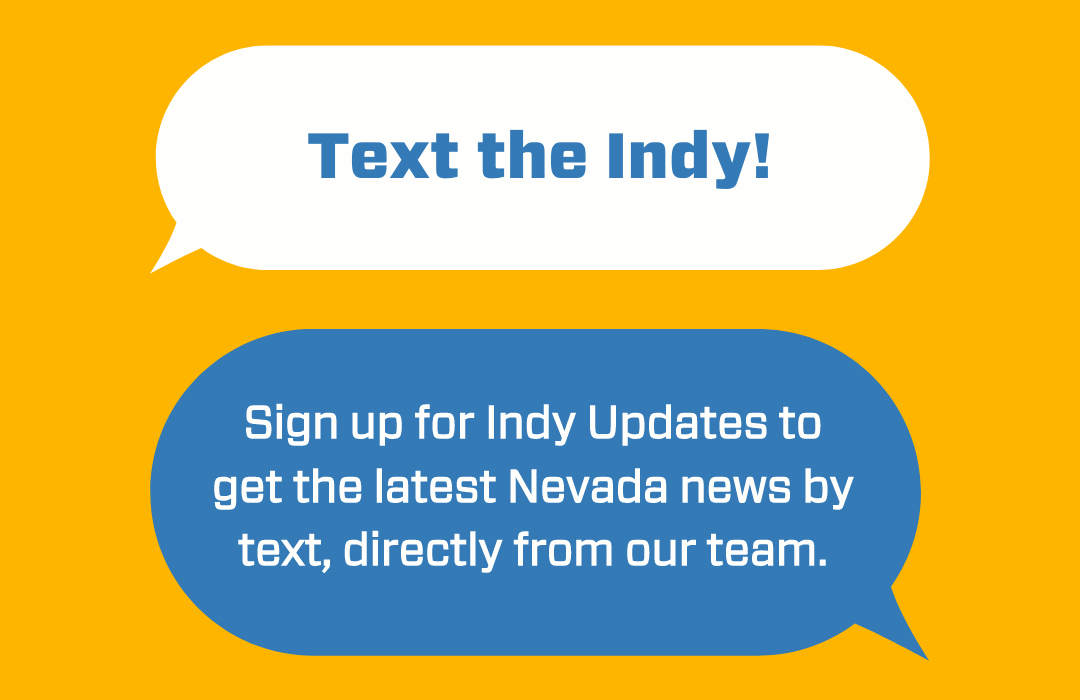 Featured Videos
Comment Policy (updated 4/20/2021): Please keep your comments civil. We reserve the right to delete comments or ban users who engage in personal attacks, use an excess of profanity, make verifiably false statements or are otherwise nasty. Comments that contain links must be approved by admin.