Legislature live blog: Lawmakers pass bills expanding mail voting, authorizing cannabis lounges, short-term rental taxes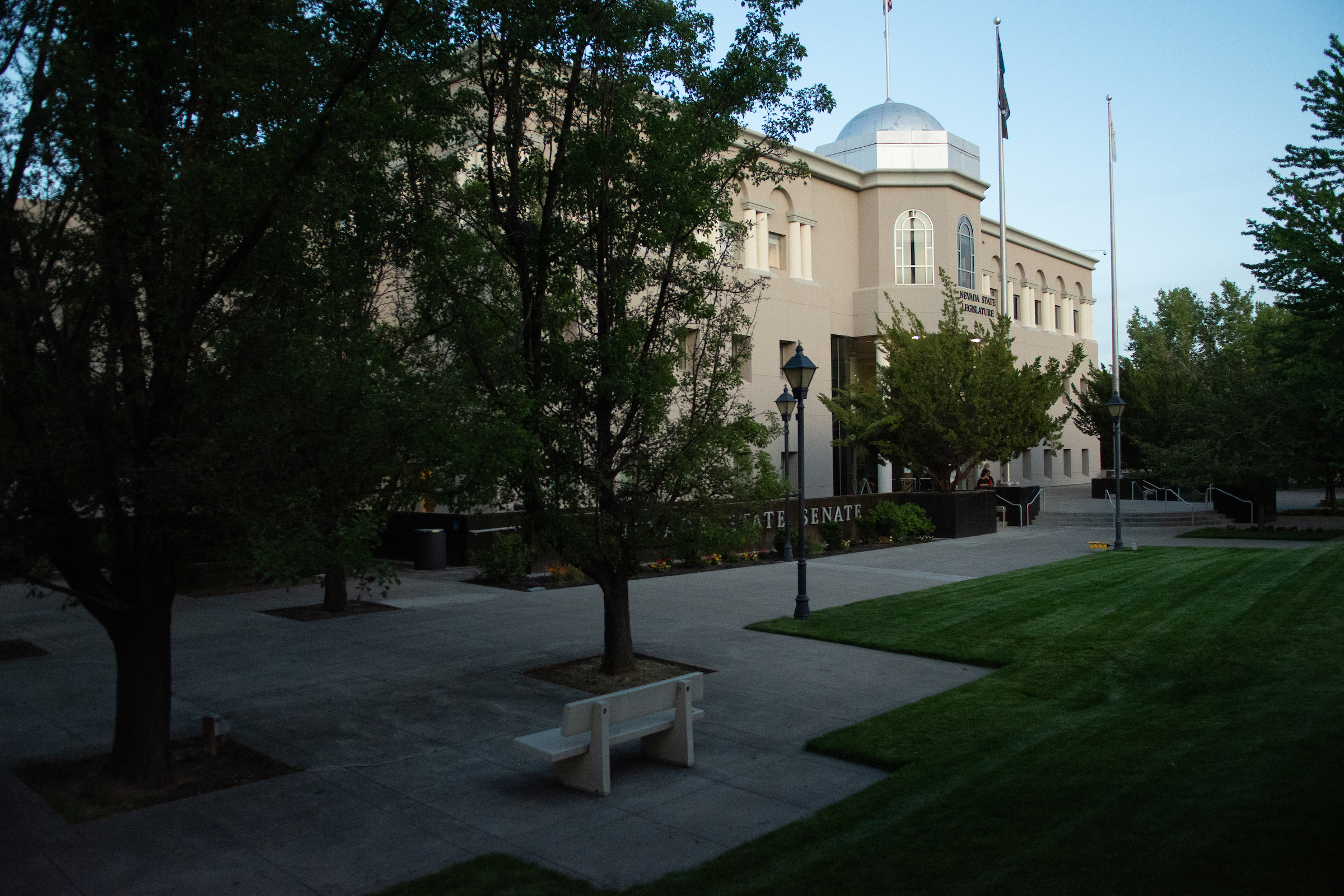 The clock struck midnight, and Nevada lawmakers finally adjourned the 2021 Legislature after a frantic final few hours that saw the passage of major election, budget, tax and other big-ticket bills.
By the end of Monday evening, lawmakers had advanced bills decriminalizing traffic tickets, moving the state to a presidential primary, authorizing cannabis consumption lounges and permanently expanding mail voting. Legislators also approved a major transmission and clean energy bill, approved a new tax structure for short-term rentals and set spending priorities for the state's coming windfall of $2.7 billion in federal American Rescue Plan funds.
The final hours of the Legislature traditionally see a host of last-minute amendments, compromises and changes to legislation — something already readily apparent on Monday, with lawmakers authorizing nearly $8 million in funding to pay back DMV fees recently declared unconstitutional, and an amendment keeping special tax districts in play for Clark County but without the ability to use them for a potential major league baseball stadium.
The Nevada Independent is covering all the final moves, votes and maneuvers of the 2021 Legislature. Here's a look at some of the major votes and last-minute developments on the final day of session:
$15 million earmarks on American Rescue Plan funds
One last-minute addition was $15 million in earmarks for federal COVID-19 relief money. An amendment added to SB461 in the Assembly includes:
$6 million to the Collaboration Center Foundation for services for people with disabilities. Sen. James Settelmeyer (R-Minden) had proposed a bill to support the foundation, but it never got a hearing.
$5 million to the state treasurer's office for the Nevada ABLE Savings Program. The program provides seed money in tax-advantaged accounts for people with disabilities; a bill passed this session to enable the program but did not fund it.
$4 million for a statewide program modeled after UNR's Dean's Future Scholars Program, which provides mentoring, tutoring and other support for prospective first-generation college students. Sen. Heidi Seevers Gansert (R-Reno) had a bill that supported first-generation students, but it died. She crossed over and supported a mining tax along with Democrats before the amendment was revealed.
— Michelle Rindels
Requiring public buildings/accommodations to have inclusive single-stall restrooms
On a 15-6 vote, members of the Senate voted to approve Assemblywoman Sarah Peters's AB280 — a bill requiring any single-stall restroom in the state to be designated as gender neutral.
The bill, which wouldn't affect existing bathrooms but would govern future construction, was amended before passage to more narrowly define the types of bathrooms affected by the bill, and removed language allowing for civil litigation if people felt they were denied access to or punished for using a single-stall restroom.
— Riley Snyder
Closing 'classic car' loophole
An effort to close the 'classic car' loophole by limiting the types of older vehicles exempted from smog checks has passed out of the Senate on a party-line 12-9 vote.
The bill, AB349, is sponsored by Assemblyman Howard Watts (D-Las Vegas) and seeks to fix a loophole created by a 2011 law that redefined a "classic car" to include any vehicle over a certain age that drove less than 5,000 miles. It resulted in a sharp increase in the number of classic cars registered with the Department of Motor Vehicles.
— Riley Snyder
Permanent expanded mail voting and ballot initiative withdrawals
Nevada will move to permanently expand mail voting and send all active registered voters a mail ballot starting in the 2022 election, after members of the state Senate voted along party-lines to approve AB321 on Sunday evening.
The bill will make Nevada the sixth state to adopt a largely mail voting system, though voters will be allowed to opt out and vote in person if they choose. Sponsored by Assembly Speaker Jason Frierson, the legislation has been embraced by Democrats as a way to enshire expanded voter access to elections, but pilloried by Republicans as not having enough safeguards to prevent fraud while making what they say are unnecessary changes to the state election structure.
Though amendments to the bill still need to be agreed to by the Assembly, passage of the bill will largely cement the pandemic-induced temporary election changes used in the 2020 election as a permanent fixture of elections moving forward.
The bill does modify aspects of the rules in place for the 2020 election, including shortening the deadlines for fixing issues with signatures on mail ballots and for when a mail ballot can be counted after Election Day from seven to six days.
It also explicitly authorizes election clerks to use electronic devices in signature verification, require more training on signature verification and adopt a handful of other provisions aimed at beefing up election security measures.
Prior to the vote in the Senate, however, lawmakers adopted an amendment explicitly authorizing the withdrawal of initiative petitions 90 days prior to an election. That law change is intended to address a lack of clarity in existing law about when a ballot initiative can be withdrawn and is intended to give the Clark County Education Association a chance to pull back two initiatives raising the sales and gaming taxes.
Another amendment, sponsored by Senate Republican Leader James Settelmeyer, sought to require statewide elected offices including the attorney general, secretary of state, treasurer and controller to follow the same fundraising blackout rules that members of the Legislature, governor and lieutenant governor are required to follow during legislative sessions. But the amendment failed on a 10-11 vote, with all Democrats save Sen. Roberta Lange (D-Las Vegas) voting against the measure.
The bill appropriates about $12.1 million to the secretary of state's office over the budget cycle to help with costs of the legislation.
— Riley Snyder
Authorizing cannabis consumption lounges
Senators voted 17-3, with one abstention, to authorize cannabis consumption lounges where people can legally consume marijuana after a similar effort failed in the last session.
AB341, sponsored by Assemblyman Steve Yeager (D-Las Vegas), aims to resolve the conundrum that recreational cannabis is legal in Nevada, but consumers are technically not allowed to partake of it anywhere outside of a private residence. It also has been framed as a way to diversify the ownership of Nevada's relatively homogenous cannabis industry by offering certain incentives to applicants who were adversely affected by the War on Drugs.
Before passing the measure, senators added an amendment that allows local governments to establish rules for the businesses that are stricter than the statewide regulations.
Republican Sen. Ira Hansen and two Democrats — Sen. Dina Neal and Sen. Fabian Donate — voted against the measure. Donate said that while he supports the concept, he had public health-related concerns including about how employees would be protected from secondhand smoke.
Sen. James Ohrenschall (D-Las Vegas) abstained because his wife is a member of the Cannabis Compliance Board.
— Michelle Rindels
Taxing and regulating short-term rentals
Senators voted 15-6 for a bill from Assemblywoman Rochelle Nguyen (D-Las Vegas) that subjects short-term rentals such as Airbnb to the taxes that hotels face and other regulations.
Opponents of AB363 were all Republicans, including Sen. Keith Pickard (R-Henderson), who said that while he wants to combat the nuisance of illicit "party houses," he thinks land use planning "is fundamentally a local issue."
"I certainly understand the impetus to do this," Pickard said. "The reason, however, that I can't go far enough to support this bill is because I believe that it's an intrusion into the proper operation of local government."
Assembly Speaker Jason Frierson (D-Las Vegas) has pointed to taxation of vacation rentals as a route for bringing more revenue to schools.
— Michelle Rindels
Bill removing citizenship requirement for higher education scholarships revived
An amendment added to a bill sponsored by Sen. Melanie Scheible (D-Las Vegas) during an Assembly Ways and Means Committee meeting Monday evening proved that nothing is truly dead until the clock strikes midnight on sine die.
The amendment, attached to SB347, revives AB213, a bill sponsored by Assemblyman Edgar Flores (D-Las Vegas) that died before it received a vote on the Assembly floor because of a concern over a 5 percent allocation from a grant program for creating an alternative to the Free Application for Federal Student Aid (FAFSA). The bill passed out of the Assembly on a 28-14 vote.
Flores told The Nevada Independent during a short interview that the proposed amendment removed the 5 percent allocation, stipulating instead that an alternative to the FAFSA program could be established as money is available.
"I'm excited that we at least have accomplished the step of getting it to the floor," Flores said. "The bill is sending a very clear message that regardless of status, so long as you graduate you're going to get in-state tuition."
The amendment would remove de facto citizenship requirements for higher education scholarship programs and secure access to in-state tuition for any graduate of a Nevada high school.
It also addresses other higher education inequities by:
Removing the requirement to complete the FAFSA, which requires a Social Security number, in order to receive a Silver State Opportunity Grant (a state-support financial aid program for low-income students attending community or state colleges within the Nevada System of Higher Education)
Guaranteeing that any graduate from a high school in the state can receive a Silver State Opportunity Grant or a Nevada Promise Scholarship (a scholarship for Nevada high school graduates attending community college)
Eliminating a rule that the Board of Regents must distribute scholarships first to students who complete the FAFSA
Prohibiting a prepaid tuition program or college savings program from excluding a person or his or her family from participating in the program based solely on immigration status.
Access is at the heart of the amendment, Flores said, adding that the measure will lower barriers to higher education and address fears brought about by the college application process and having to share information regarding immigration status.
"An undocumented student has these added layers to be able to pay for college that ... a lot of other students don't have to go through," Flores said. "So that it's often a deterrent for a lot of very highly talented,qualified students."
— Tabitha Mueller
Deportation defense funds
A bill that will allocate half a million to the UNLV Immigration Clinic's work defending people against deportation got a party-line vote in the Senate, with Republicans opposed.
AB376, sponsored by Assemblywoman Selena Torres (D-Las Vegas), would create a "Keeping Nevada Working Task Force" to support immigrant entrepreneurship as well as making the appropriation.
But Sen. Ben Kieckhefer (R-Reno) said he opposed a provision that requires the attorney general to develop model policies that seek to limit the collaboration between local law enforcement and federal immigration authorities. Agencies must report back whether they adopt the policies.
"The standards that are to be developed by the attorney general and then imposed upon ... all other areas of the state, I think, are inappropriate," he said.
The bill was significantly watered down from its original form, which directly called for limiting collaboration between police and federal immigration enforcement officials.
— Michelle Rindels
Transmission build-out, electric vehicle charging infrastructure bill passes
State lawmakers advanced the Legislature's marquee clean energy bill, SB448, on a 32-10 vote on Monday.
The legislation, sponsored by Sen. Chris Brooks (D-Las Vegas), will clear the way for completion of a major intrastate transmission line sought by NV Energy as part of the utility company's planned $2 billion transmission infrastructure upgrade project. It will also require the utility to invest $100 million in electric vehicle charging stations, and makes a host of other energy policy changes aimed at boosting carbon reduction efforts in the state.
The measure previously passed unanimously out of the Senate.
— Riley Snyder
Minimum energy efficiency levels for appliances
Members of the Senate passed out an energy efficiency measure, AB383, on a party-line vote on Monday.
The measure, sponsored by Assemblyman Howard Watts (D-Las Vegas), sets minimum energy efficiency levels for certain residential and commercial appliances and products, ranging from water coolers and air purifiers, to commercial fryers and ovens.
During a bill hearing in April, Watts said that less energy expended would result in less pollution and that using more efficient appliances and devices could also mean lower utility bills. The standards set in the bill would not apply to appliances sold after the bills goes into effect until July 2023, giving manufacturers time to adjust to the new regulations.
Previously, the bill passed out of the Assembly on a 26-13 party-line vote, with Republicans in opposition.
— Tabitha Mueller
Overhauling interim legislative structure
Members of the Senate voted 18-3 to approve a bill from Assemblyman Steve Yeager (D-Las Vegas) overhauling the interim structure of the Legislature to match the committee structure used during 120-day sessions.
Rather than the current slew of more than a dozen interim committees, AB448 would repeal and replace almost all of them with interim joint standing committees, a change aimed at increasing continuity and policy expertise between legislative sessions.
Not all of the old interim committees are going away — the bill was amended on Friday, shortly before passing out of the Assembly, to revive an existing Legislative Committee on Public Lands to now serve under a joint interim subcommittee on natural resources.
— Riley Snyder
Fifth time's the charm to decriminalize traffic tickets
After four failed attempts in prior sessions, AB116, a bill decriminalizing traffic tickets, cleared the Legislature with a 20-1 vote in the Senate.
The bill would make traffic violations civil infractions and not punishable by jail time. It adjusts current practice where, if unpaid, minor traffic offenses become warrants that can lead to arrests and are punishable by up to six months in jail.
Although Sen. Ira Hansen (R-Sparks) said he is in support of the policy behind the bill, he was the only senator to vote against the measure for certain concerns regarding rural counties' ability to implement it.
"This is the fifth session that I can think of where we've attempted to do this, so it's definitely a step in the right direction," Hansen said. "But we need to keep in mind there's some very small counties with very limited budgets and for them to be able to implement this is going to be very, very difficult."
— Jannelle Calderon
Nevada joins and leapfrogs primary states
The Senate voted 15-6 to pass AB126, which would end Nevada's presidential caucus and replace it with a primary election, and also aims to make the state first in the presidential primary calendar — ahead of New Hampshire and Iowa.
Sen. Keith Pickard (R-Henderson), who voted against the measure, had introduced a similar bill, SB130, this session to convert Nevada from caucus to primary but it died in April. During the Senate vote on Monday, Pickard said that as he was preparing his bill, constituents said that they would not be happy with moving the primary to the beginning of the year as campaigning efforts during December holidays may be "intrusive."
"I was told pretty consistently by my constituents that they did not like the idea of moving the primary up to the beginning of the year because it meant that we'd be campaigning, we'd be knocking on their doors and we'd be disturbing them during the holidays," he said.
Six of the nine Republican senators voted against the bill, which had previously received a 30-11 vote in the Assembly.
— Jannelle Calderon
Allocating federal COVID aid
With time up in the session, the Assembly Ways and Means Committee on Monday advanced SB461, a so-called "waterfall" bill that sets priorities for spending billions in American Rescue Plan funds.
Many of those goals — which include backfilling the general fund to compensate for revenue loss and shoring up health care and education — were laid out months ago in a framework document released by the governor and legislative leadership.
"It's day 120, those dollars are not here, but we still know that we have priorities in the state that we want to make sure that can be addressed and that the legislature doesn't slow the process down," said Assembly Ways and Means Chairwoman Maggie Carlton (D-Las Vegas). "We don't necessarily need to come back and come together for a day or two to do, that there is a process by which we can set this up to set our priorities to allow these dollars to hit the ground running as soon as they're here."
Carlton's comments suggest at least some of the work of distributing the federal dollars will take place through work programs that come through the Legislature's Interim Finance Committee, as opposed to a special session.
"It doesn't mean we have to do it that way. Nothing stops us from coming in and doing a special session," she said in a subsequent interview. "But ... getting 63 of us together and queuing up this building is not a small feat ... so this is just a way to make sure that those issues are dealt with."
In the meantime, the bill allocates $335 million of the state's $2.7 billion allocation through the American Rescue Plan to the unemployment trust fund. That was depleted after the pandemic-related shutdowns pushed Nevada's unemployment rate to around 30 percent.
The amount will bring the trust fund essentially to the point where it is not taking out a loan, fiscal analysts said. Following the Great Recession, employers had to pay higher tax rates for years to pay back a debt to the federal government; the allotment will ensure tax rates won't be going up for debt service.
"This will be one of the small things that we can do to not have that one more thing added on to that bill, as everyone is trying to climb out of the pandemic and get back to square one in the future," Carlton said. "This will be one way to lessen those impacts of the pandemic on everyone who pays into this month."
The Treasury allows states to use American Rescue Plan money to pay back their unemployment trust funds back to pre-pandemic levels, but Nevada's trust fund was nearly $2 billion before the pandemic — meaning the state could potentially use nearly all of its federal allocation for that purpose.
But, Carlton said, "this is a balancing act and there was a lot of harm done across the state and all different sectors and we're trying to make an impact on all of the different sectors."
— Michelle Rindels
DMV repayment
A feisty debate about how to repay $1-per-transaction DMV technology fees that were found to be enacted unconstitutionally has finally been resolved in the form of an amendment to another bill.
Members of the Ways and Means Committee over the weekend sparred over whether allocating $7.8 million to pay back $5 million in fees to Nevada motorists needed to be done immediately or could wait until something more cost-efficient could be worked out. Lawmakers are seeking to refund the money after the Nevada Supreme Court ruled that an extension of the fee in 2019 needed to be passed on a two-thirds majority (it was one vote shy of that threshold).
They opted to add an amendment with the allocation to SB457, a bill that otherwise allows more of the state Highway Fund to be used for administrative costs and has now passed both houses.
"Last night, with time constraints and with the people digging their heels in on stuff it was like, 'we can't wait, we have to pay for this,'" Carlton said. "This is not a political discussion. You can't make hay out of this anymore. We just need to move on and get our jobs done."
— Michelle Rindels
Clark County gets STAR bonds exemption; A's stadium talks nearly derail
An effort to finally phase out oft-criticized special tax districts that use a portion of sales tax for bond repayments received a last minute amendment sought by Southern Nevada governments — though lawmakers took steps to ensure that they can't be used for a potential major league baseball stadium.
AB368, sponsored by Democratic Assemblywoman Teresa Benitez-Thompson (D-Reno), would require the Department of Taxation to report information on existing Tourism Improvement Districts — geographical areas where a public-private partnership is created using a portion of sales tax dollars to help finance construction and bond payments.
Those agreements, financed through Sales Tax Anticipation Revenue (STAR) bonds, were used in the mid-2000s to help finance construction of several Northern Nevada developments including Cabela's and Outlets at Legends — agreements later criticized, according to the Reno Gazette-Journal, for not building in enough accountability measures into the projects.
Benitez-Thompson — who said her mother was laid off by the City of Reno after the municipality was forced to use general fund dollars to make bond payments on a STAR bonds project — submitted a conceptual amendment to the bill phasing out all language for STAR Bond tax financing, in effect sunsetting the program.
But that raised concerns from representatives of Southern Nevada local governments, who on Monday morning held an unusual back-and-forth with the six members of the conference committee on a request to exempt Clark County from the bill. Conference committees are appointed when the Assembly and Senate disagree over an amendment, but often are also used to push last-minute changes to legislation on the final day of the session.
Lobbyist Warren Hardy, representing a consortium of Southern Nevada governments, said there was interest in allowing STAR Bonds and tourism improvement districts as a potential "tool in the toolbox" for developers — including potentially the Oakland A's, who have publicly floated moving the professional baseball team to Las Vegas.
But the idea of using STAR Bonds for a stadium rankled lawmakers on the conference committee.
"I've been very clear on how these things need to be done … if we're going to do Huntridge (Theater), small nonprofit, things along that line, I think that's where these funds really could possibly work," Assemblywoman Maggie Carlton (D-Las Vegas) said. "But if we're talking about a stadium and trying to pay for that, I have a lot of concerns about moving forward at that level."
After a small amount of debate, the conference committee (with the implicit blessing of Southern Nevada lobbyists) agreed to move forward on the bill with an amendment only allowing STAR Bonds to be extended in Clark County, and striking existing language that allows the bond proceeds to help pay for a professional sports stadium.
— Riley Snyder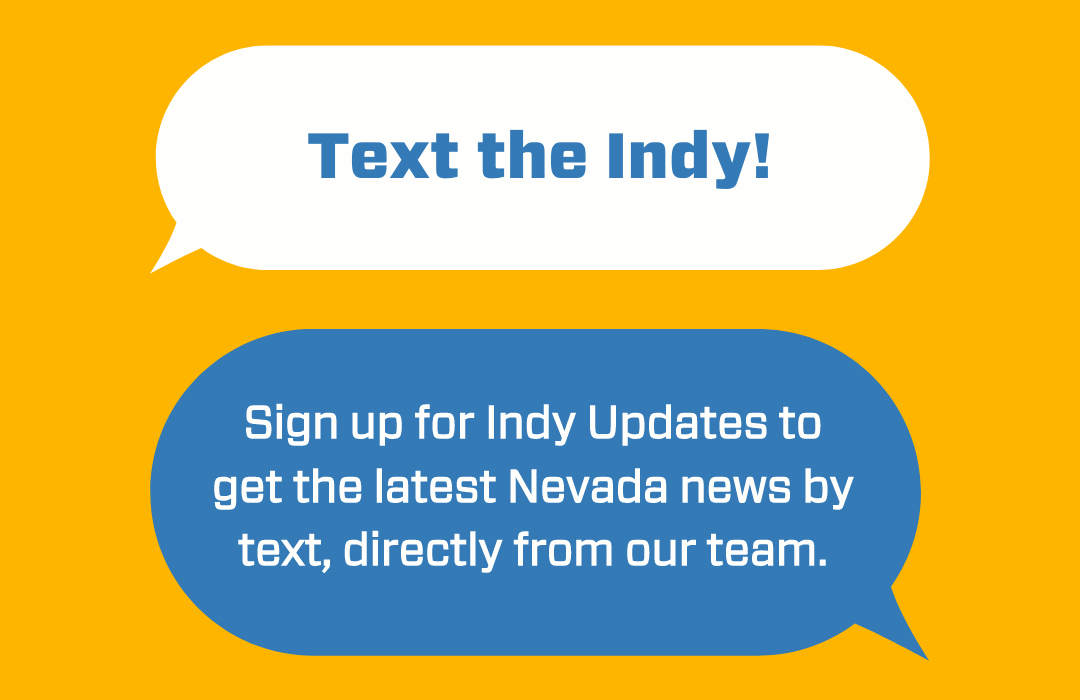 Featured Videos
Comment Policy (updated 4/20/2021): Please keep your comments civil. We reserve the right to delete comments or ban users who engage in personal attacks, use an excess of profanity, make verifiably false statements or are otherwise nasty. Comments that contain links must be approved by admin.