UPDATE: Secretary of State pushes back after Cannizzaro attorneys ask to modify recall signature verification process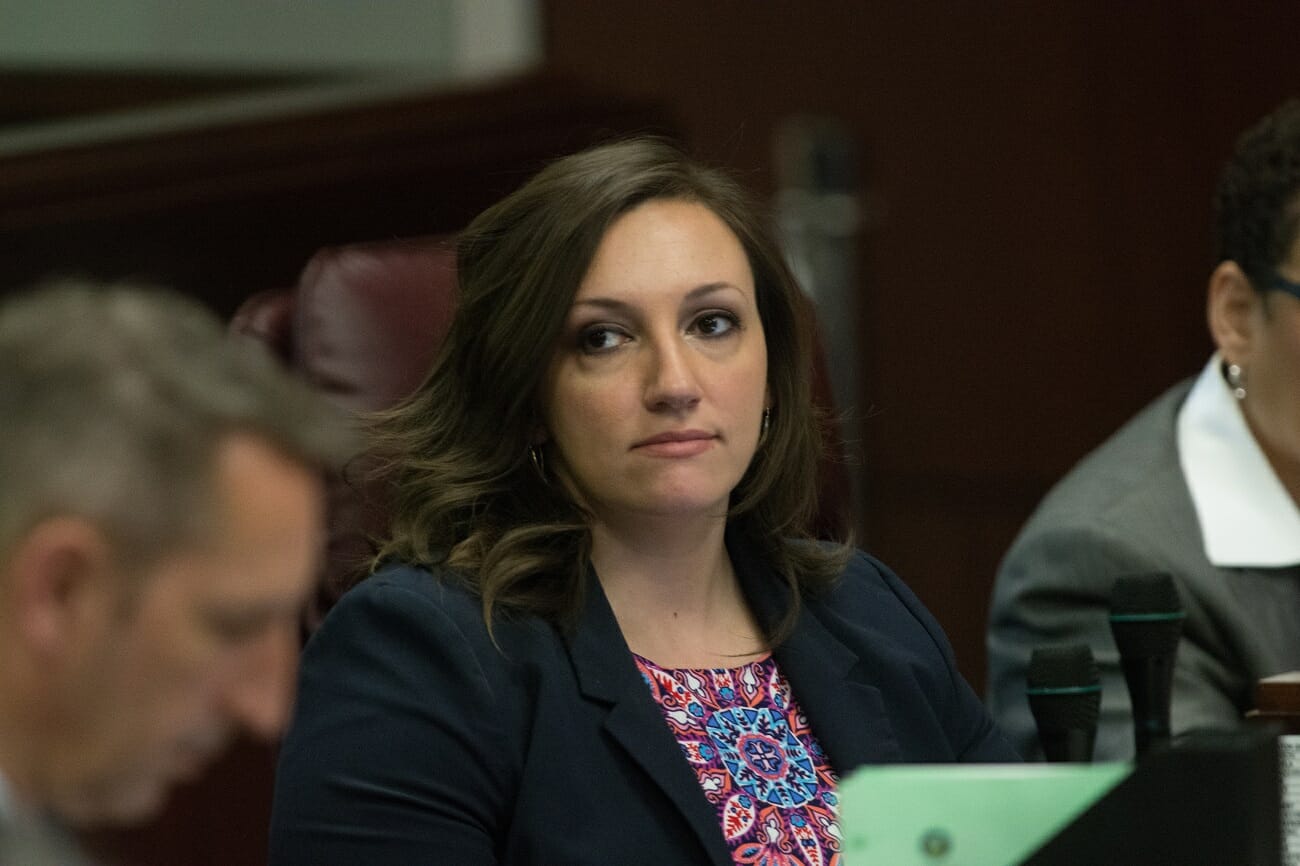 UPDATE Thursday, Nov. 30 at 4:00 p.m.
Nevada Secretary of State Barbara Cegavske sent a letter to attorneys for a Democratic state senator targeted in a recall effort pushing back on the idea that her office changed the rules "in the middle of the game."
In a letter sent to attorneys for state Sen. Nicole Cannizzaro on Thursday, Cegavske's Deputy Secretary for Elections Wayne Thorley wrote that the office's outlined process for reviewing signatures submitted to recall the senator followed the law.
The letter specifically disagreed with the attorneys suggested interpretation of state recall law, saying it would defeat the "manifest purpose" and allow any recall petition to be defeated by simply submitting enough signature removal requests to bring the number of valid signatures below the threshold for a special election.
"The Secretary of State is following the law and performing the prescribed computations in the required sequence," he wrote. "Rather than make unfounded partisan accusations, objections about the cost of the process or the sequence of steps would be better placed with the state legislature."
SOS to Schrager berkon Cannizzaro Response 11.30.17 by Riley Snyder on Scribd
UPDATE Wednesday, Nov. 29 at 4:58 p.m.
Attorneys for Democratic state Sen. Nicole Cannizzaro are asking the Nevada secretary of state's office to reverse her proposed process in verifying signatures on a recall petition targeting the senator, calling it a "costly, unnecessary and extralegal process."
Attorneys Bradley Schrager and Jonathan Berkon submitted the 4-page letter to Secretary of State Barbara Cegavske Wednesday afternoon challenging the process laid out by the office to count signature removal requests amid an effort to determine whether recall backers had submitted enough signatures to trigger a special recall election against Cannizzaro.
The letter states that Cegavske's office should, under Nevada law and a 2016 recall election guide published by her office, engage in a full verification of all recall signatures submitted (including a review of signature withdrawal requests). But the attorneys alleged that the office has now changed "the rules midstream."
"This absurd imbalance between the treatment of the petition signers and treatment of the revocation signers finds no basis in Nevada law or your 2016 Recall Guide," the attorneys wrote. "This is wildly different than the first standard that you applied (albeit wrongly) in Senate District 5. It is a confused and unlawful approach, which coincidentally again assists the Republican recall proponents in their quixotic effort.
The attorneys for Cannizzaro said that under the secretary of state's proposed process, a failure to meet the threshold for a special election under the new formula means that Clark County election workers — charged with recounting and reviewing the signatures — will then have to go back and verify all petition signatures one-by-one.
171129 Letter to Nevada Secretary of State Re Examination of Removal Requests by Riley Snyder on Scribd
ORIGINAL STORY:
Nevada's top election official says a petition to recall Democratic state Sen. Nicole Cannizzaro may have enough signatures to trigger a special election, but it hinges on how many eligible people have asked that their names be removed.
The Nevada secretary of state's office in a letter Tuesday said its initial projections determined that there are at least 14,975 signatures needed to trigger a recall election targeting Cannizzaro, but because of the number of signature-removal requests submitted, it appeared to fail one of the signature sufficiency tests required in state law.
The Clark County registrar must now look into all 1,273 signature removal petitions and determine that people requesting their name removed actually signed the recall petition in the first place. County officials already determined that of the 1,273 removal requests, only 968 were from voters eligible to sign the recall petition.
The petition will fall below the threshold if at least 778 of the removal requests are verified.
Even if the county registrar's findings on the removal requests leaves Cannizzaro's recall petition with enough signatures to trigger the special election, it isn't guaranteed that a special election will proceed — Democrats have filed a variety of legal challenges against both the legality of the recall efforts to challenging individual signatures submitted as part of the petition. Any court challenge stops the clock on the deadline for a county clerk to call for a special recall election.
In a statement, Senate Democratic caucus spokeswoman Michelle White said the state's recall procedure was inconsistent and panned it as an "astonishing waste of taxpayer money."
"We not only disagree with the Secretary of State's improvised interpretation of the recall petition verification process and her sudden decision to change how the signature eligibility threshold is calculated—compared to the process employed in Senate District 5 only a few weeks ago—we suspect the interpretation has partisan roots," she said in an email. "Now the taxpayers will foot a hefty bill for the Secretary's forcing Clark County to carry out weeks of unnecessary and pointless data entry by full-time Elections Department staff that will likely result in having to review all 16,000-plus signatures thereafter anyway."
Attorneys for Democratic Sen. Joyce Woodhouse — another recall target — submitted a state court challenge over 5,576 signatures submitted in her recall petition, which is scheduled to be heard on Dec. 19.
Backers of the recall effort against Cannizzaro turned in 16,875 signatures earlier in November, 1,900 more than the minimum number required to trigger a special recall election. To qualify a recall election, backers need to gather signatures of at least 25 percent of voters who cast ballots in that district in the most recent election involving the targeted elected official.
It's one of three recalls targeting Democratic state senators over several votes taken during the 2017 legislative session, and one that national Democrats have contested via a robust "Decline to Sign" campaign and filing federal and state lawsuits seeking to block any special election.
Another recall targeting Republican-turned-Independent Sen. Patricia Farley, who isn't running for re-election, failed to submit enough signatures to qualify.
Notice to Examine Removal Requests_Cannizzaro Recall by Riley Snyder on Scribd
Disclosure: Steve Sisolak has donated $1,000 and Patricia Farley has donated $600 to The Nevada Independent. You can see a full list of donors here.
Updated at 4:36 p.m. to include a response from Senate Democratic caucus spokeswoman Michelle White.
The Nevada Independent is raising $200,000 by Dec. 31 to support coverage of the 2024 election.
Tax-deductible donations from readers like you fund this critical work.
If you give today,your donation will be matched dollar-for-dollar.
Give + Get Matched
Featured Videos