Self-driving Ubers, closing 'classic car' emissions loophole and death with dignity among bills introduced on Legislature's deadline day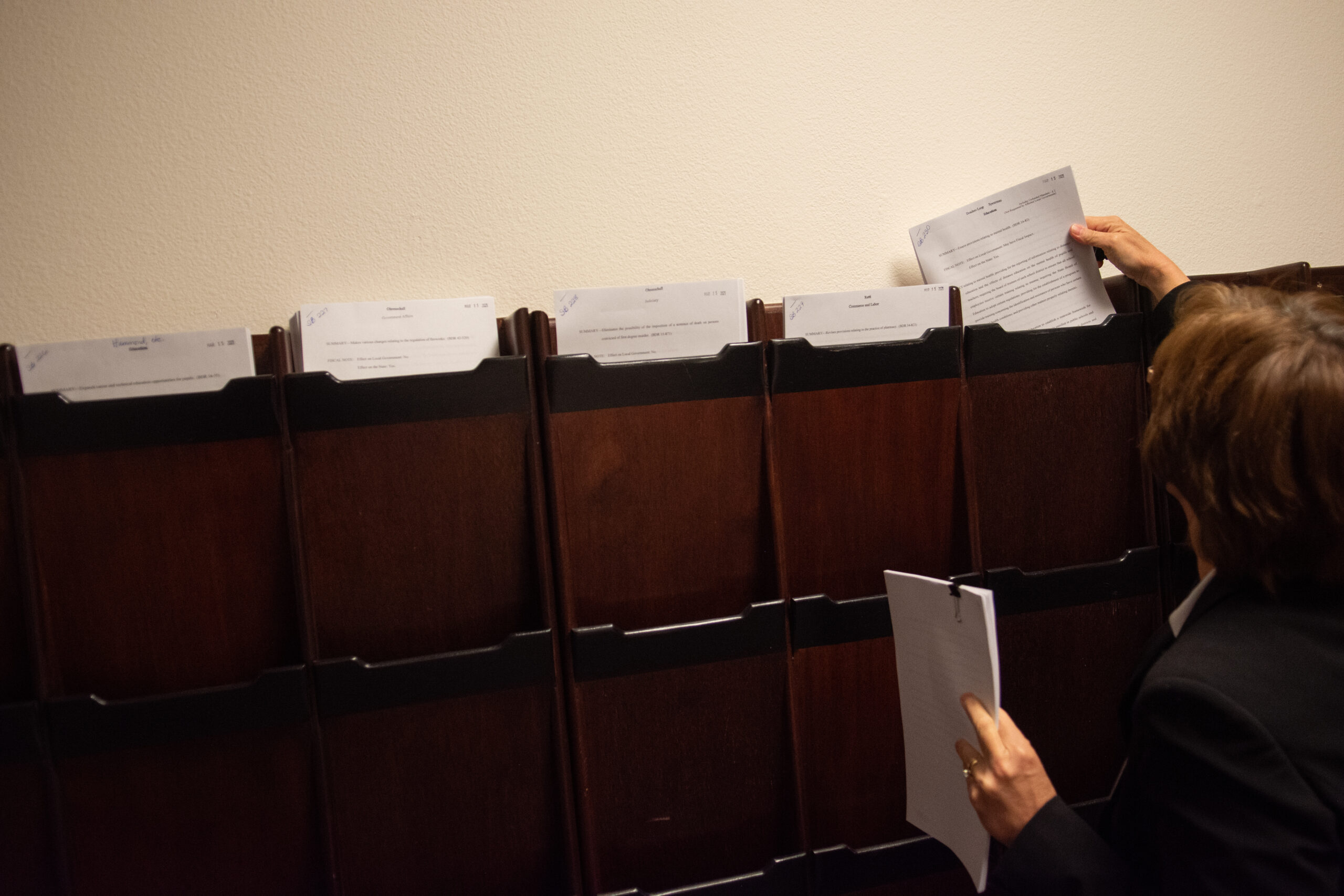 Despite suspending some bill introduction rules, state lawmakers and legislative drafters still rushed on Monday to introduce dozens of legislative proposals affecting a wide variety of topics — everything from banning loud mufflers, to requiring Postmates be more transparent on food deliveries and requiring school board trustees to spend one day a year as a teacher.
Legislators in both houses introduced a combined 91 bills during an initial round of floor sessions Monday — nominally the deadline for committee introduction of bills, but a deadline largely postponed or ignored amid a move last week to suspend a rule on bill introductions.
The Assembly adjourned midday — having suspended all bill introduction rules last week. Members of the Senate, however, held a second floor session in the early evening to introduce 18 additional measures — allowing legal drafters more time to work on legislative proposals.
The next major legislative deadline is for bills to make it out of their first committee. Assuming no more rule suspensions, that deadline is only 18 days away (April 9).
Here's a look at some of the higher-profile bills introduced so far on Monday.
Elections
Major changes could be in store for the state's election administration under SB292, a bill from Sen. Roberta Lange (D-Las Vegas) that requires general election ballots to have an option for straight-ticket voting for all candidates of a certain political party.
But the bill does more than just that — it also raises qualification requirements for minor political parties and requires the governor to appoint a person of the same political party to a vacated U.S. Senate seat (current law just requires the appointee to be a "qualified person"). The bill also takes the power to make appointments for legislative vacancies away from county commissions and gives it to the majority or minority leader of the chamber with a vacancy.
And while legislative Democrats are pushing a bill that would make expanded mail voting a permanent feature of Nevada elections, Republican state Senate Leader James Settelmeyer (R-Minden) has introduced a similar proposal that could reduce the long wait times before ballots are processed.
His SB301 would similarly require election clerks to send mail ballots to all active registered voters, but has shorter timelines as to when ballots can arrive and when issues with signatures can be addressed to a period generally on or before Election Day. It'd also require election boards complete the count of mail ballots by midnight on Election Day.
The measure would also require all county election clerks to adopt uniform signature standards, make the registrar of voters an elected office in Washoe and Clark counties and allocate $5 million to the Clark County Registrar of Voters' Office to obtain a larger central location for counting ballots and hiring staff for the 2022 election.
Transportation
A bill sponsored by Sen. James Ohrenschall (D-Las Vegas) would prohibit modifications on a car's exhaust system that make the vehicle louder than it would otherwise be. It calls for civil fines ranging from $250 to $1,000 for violators.
Nevada's "classic car loophole" — which allows older but not necessarily classic vehicles to avoid smog tests — could finally be closed in Assemblyman Howard Watts's (D-Las Vegas) AB349.
While existing law allows any vehicle over 20 years old to qualify for a special antique motor vehicle license plate (at a lower price than normal registration and without the requirement for a smog test), AB349 would limit those license plates to vehicles not used for general transportation (defined as fewer than 5,000 miles traveled in a given year) and have an insurance policy designed for an antique car.
It would also make some changes to the regulations for people who test exhaust emissions and authorize the DMV to establish a remote sensing system for exhaust emissions in Clark and Washoe counties. It also raises the fees assessed on businesses that conduct smog tests.
The bill also exempts new motor vehicles from having to undergo a smog test until their fourth year of life. Current law requires it after the second year of life.
Could your next Uber or Lyft pickup actually be a self-driving car? That could be the case under a bill from Sen. Dallas Harris (D-Las Vegas), SB288, that would authorize transportation network companies to enter into agreements with artificial intelligence businesses for transportation services. A safety engineer would be required to be in the car at all times.
Education
Republican Sen. Scott Hammond's SB306 is trying to revive Education Savings Accounts, a lightning rod school choice program that allows families to use money that would support public schools for their child and spend it on private school or other kinds of educational programming.
The program was approved in 2015 but never funded amid a lengthy legal battle that ended with the state Supreme Court ruling the program was constitutional but needed a different funding mechanism. The bill also creates an Office of Educational Choice within the state that would oversee the existing Opportunity Scholarship program funded by businesses that donate to get a tax credit, and it would appropriate $60 million to fund the ESAs. Democrats, who control both houses of the Legislature, have long opposed ESAs on the grounds that they divert scarce public school funding to private schools.
Republican Sens. Ben Kieckhefer and Heidi Gansert are sponsoring SB316, a bill that would allocate $25 million in federal funds approved in the late-December stimulus bill to a pilot program in the next two school years to support students who have not graduated on time and want to enroll in a fifth year of high school.
That Republican duo is also sponsoring SB312, which allocates $8 million in federal dollars from the late-December stimulus bill for distribution of grants to pay for enrollment of at least 500 prekindergarten students over the next two school years.
School board trustees would be required to walk a day in the shoes of a teacher if AB364, sponsored by Assemblywoman Brittney Miller (D-Las Vegas) and other Democrats. The trustee would have to be supervised at all times by a licensed teacher and would not be allowed to post on social media about the experience.
The bill also requires that public comment submissions to school board meetings be included as part of the record even when they are provided via email.
An on-the-surface straightforward bill (AB352) from Assemblywoman Cecelia González granting public school students in the state a legal right to "high-quality public education" could have repercussions in an ongoing legal fight over education funding in the state.
Education advocates are still actively pushing a lawsuit arguing that the state isn't meeting its constitutional obligation to sufficiently fund public education. The case is now before the state Supreme Court on appeal, after a District Court judge dismissed it in October — in part due to the court's reluctance to "substitute its judgment for that of the Legislature with respect to the education policy."
A measure to break community colleges into a system separate from the Nevada System of Higher Education has emerged as SB321, sponsored by Sen. James Settelmeyer (R-Minden). The concept was previously introduced in the Legislature in a past session and resurfaced in Gov. Steve Sisolak's State of the State speech in January.
Economy & Business
Businesses could designate zones free from government-imposed COVID mitigation measures where only people who are vaccinated or who have recovered from COVID can enter. The bill, SB323, is sponsored by Republicans including Sen. James Settelmeyer (R-Minden).
SB308, sponsored by Sen. Marilyn Dondero Loop (D-Las Vegas) would require the Nevada Department of Employment, Training and Rehabilitation to establish a work-sharing program. Also called a "short-time compensation program," an employer would reduce hours for a group of employees instead of laying them off, and they can collect partial unemployment benefits in addition to the wages from their reduced hours.
Sen. Dina Neal (D-Las Vegas) has proposed SB314, which would add more regulations to vendors who are active on online marketplaces. It would require vendors who make 200 or more retail transactions in a year, worth more than $5,000, to provide certain types of identifying information to that site as soon as they reach high-volume status.
Neal is also sponsoring SB320, which would cap fees assessed by online food delivery platforms such as DoorDash or Postmates to no more than 20 percent of the food purchase price order (during the COVID state of emergency). It would also require more transparency on fees assessed by those platforms, and add civil penalties for any platform that offers food delivery without the expressed consent of the restaurant or eatery where the food comes from.
"You need to know what you're paying for," she said in an interview Monday. "They have an administrative fee, which is outside of the tip, (and) I think there's four fees that actually pop up before you actually get the bill for the food. And I think you ought to know, so you can make a choice, right?"
The Assembly Ways and Means Committee is sponsoring AB355, which allocates half a million dollars from the general fund to UNLV's International Gaming Institute's "Expanding the Leaderverse" initiative to diversify the leadership of the casino industry. At the height the "Me Too" movement against sexual harassment in 2018, surveys found no women served as president, CEO or board chairman of 21 gaming companies surveyed, and casinos companies had an average of only 14 percent female board members.
Among the bills that dropped on Monday was one for consumers who don't speak English as their primary language. AB359, sponsored by Assemblywoman Venicia Considine (D-Las Vegas), makes it a deceptive trade practice if a business that negotiates a deal in a language other than English does not also provide the contract in the same language used for the rest of the transaction.
Sen. Joe Hardy (R-Boulder City) has introduced a bill (SB335) that would pull all of the state's occupational licensing boards and commissions under a single division within the Department of Business and Industry. It would also eliminate five existing occupational boards — Homeopathic Medical Examiners, Dental Examiners, Oriental Medicine, Athletic Trainers, Massage Therapy and Barbers' Health and Sanitation Board — and move oversight of those professions to the newly created Division of Occupational Licensing.
Immigration
Lawmakers are seeking to curb local police cooperation with immigration enforcement officials through AB376, sponsored by Democrats, including Assemblywoman Selena Torres (D-Las Vegas). The bill declares that it is not the primary purpose of local law enforcement to enforce civil federal immigration law, bars law enforcement from detaining a person at the request of immigration authorities unless there is a warrant for that person, and requires police to warn people that their answers to questions about their birthplace could be used against them in deportation proceedings.
Separately, the bill calls for a "Keep Nevada Working Task Force" affiliated with the Office for New Americans that would explore ways to attract and retain immigrant-owned businesses and stabilize the agricultural workforce.
Health care
Assembly Speaker Jason Frierson (D-Las Vegas) is sponsoring AB358, which makes changes to ensure more people have access to Medicaid health insurance when they leave prison. The bill requires a person's Medicaid insurance is suspended, rather than terminated, when they're incarcerated, and allows people to apply for Medicaid for up to six months before their scheduled release.
AB351, sponsored by Assemblyman Edgar Flores (D-Las Vegas), allows a doctor to prescribe life-ending drugs to a person who has a terminal illness. The patient would have to meet requirements such as having psychological evaluations and would need to self-administer the drug. Sen. Dallas Harris introduced a similar "death with dignity" bill in the Senate.
A bill sponsored by Assemblyman David Orentlicher (D-Henderson) addresses concerns that government-sponsored Medicaid insurance often reimburses health care providers so little that they decide not to accept the insurance. AB347 would impose an assessment on certain specialists, then use the proceeds from the fee to raise reimbursement rates for providers who take Medicaid.
A similar arrangement is in state law regarding personal care providers.
AB372, a bill from Assemblywoman Heidi Kasama (R-Las Vegas) would authorize the Doctors for Nevada Program to reimburse the student debt for physicians who move to Nevada to work and provide a stipend to any resident doctor who commits to practice medicine in Nevada for at least two years after completing their residency. The program would not pay more than $200,000 per resident or physician.
Housing
Sen. Julia Ratti (D-Sparks) is sponsoring SB284, which would extend the timeline for the state's highest-profile 2019 effort to address the affordable housing crisis — a program that allocated $10 million in tax credits for builders developing affordable housing.
The bill would eliminate the tax credit program's timeline by removing the program's expiration date and stipulating that transferable tax credits are issued before a project is completed. It would also place a cap on the total amount of tax credits the state can offer over the program's lifetime to $40 million.
The tax credit program's rollout has been slower than anticipated, and lawmakers say that the additional time will allow for more people to participate.
"We're seeking to remove the sunsets so that that program can stay established in law and so future legislators could choose to allocate more resources to that and not have to rebuild the entire construct," Ratti told The Nevada Independent. "And then also just some technical changes to make it more realistic and about how these projects get built in the real world."
Ratti is also sponsoring SB311. The bill would allow the Nevada Rural Housing Authority to set up for-profit businesses to provide low-income housing in rural areas. The housing authority could also rent or lease housing to people with higher incomes as long as the housing project mainly serves people with low to moderate incomes.
Bill Brewer, executive director of the Nevada Rural Housing Authority, told The Nevada Independent that the program would allow the housing authority to rent some units in a housing project at a market rate and then use the revenue from those units to subsidize lower-income households within the same complex.
In the Assembly, Rochelle Nguyen (D-Las Vegas) is sponsoring AB363, requiring counties or cities to establish rules surrounding temporary lodging rentals such as rooms or houses listed through AirBnB or Tripping.com.
Nguyen described the legislation as "long overdue," noting that there is almost no oversight for people renting their homes or spare bedrooms for temporary stays, and oftentimes people overseeing short-term rentals are not paying taxes. The legislation is designed to collect some of the lost tax revenue and regulate the short-term housing market, she added.
"I think we are capturing people that are avoiding taxation right now. So this isn't a situation where we are increasing the taxes on anyone else, we are just incorporating people that have been able to avoid paying taxes," Nguyen said. "And we are making a mechanism for them."
In the Senate, Sen. Carrie Buck (R-Las Vegas) has introduced similar legislation (SB322) affecting short-term rentals. It would prohibit local governments from outright banning short-term rentals, exempt those properties from transient hotel lodging taxes and instead apply a 1 or 2 percent tax on the gross receipts of any short-term rental operator.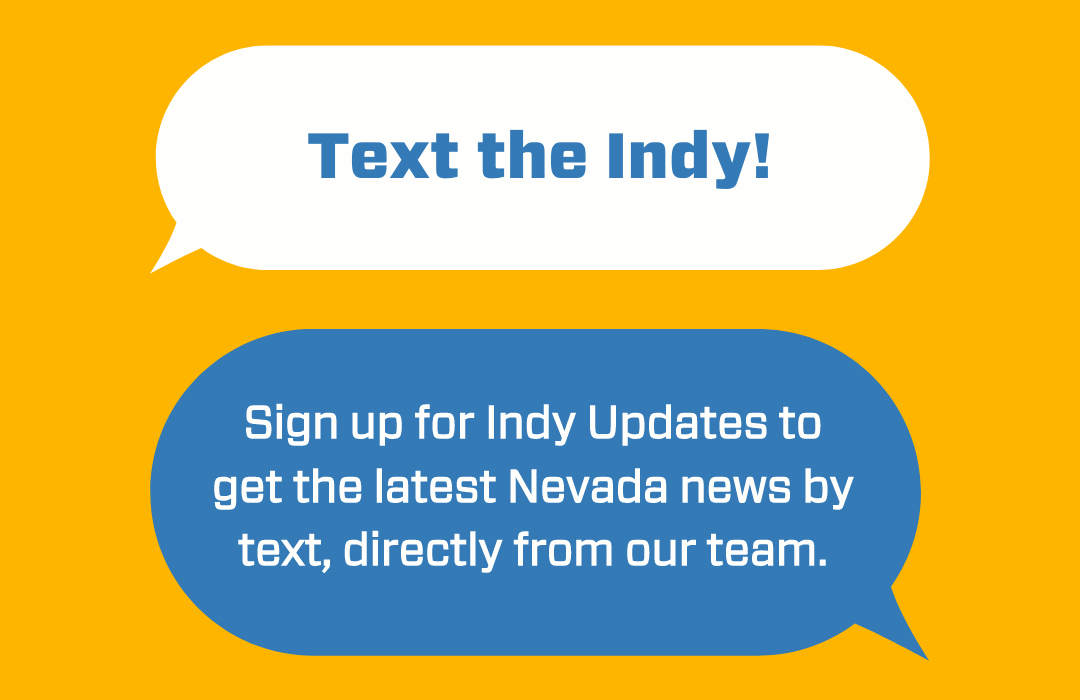 Featured Videos
Comment Policy (updated 4/20/2021): Please keep your comments civil. We reserve the right to delete comments or ban users who engage in personal attacks, use an excess of profanity, make verifiably false statements or are otherwise nasty. Comments that contain links must be approved by admin.