Long-awaited school funding lawsuit against Nevada follows similar action in other states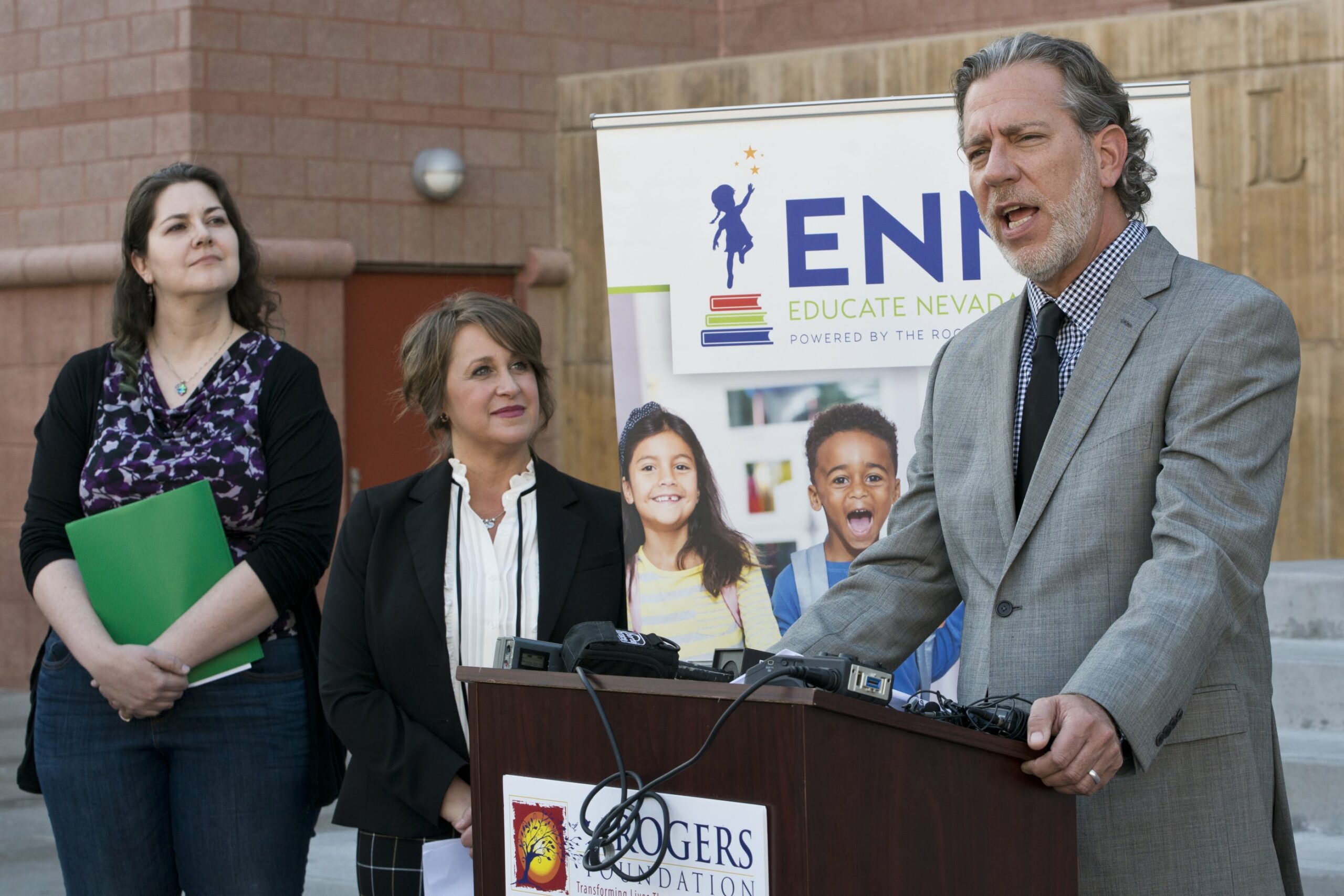 The education advocates behind a lawsuit filed Wednesday that challenges Nevada's school finance system say it was years in the making — and could take years to resolve.

The acknowledgement underscores what for many in the education realm is a frustrating reality: When it comes to large structural or financial changes, progress moves at glacial speeds, especially in a state where legislators only meet every two years.

But litigation doesn't promise a swift fix either.

"Anyone who has lived in Nevada or has followed education policy in Nevada for any length of time knows that this lawsuit has been a long time coming," said Bradley Schrager, an attorney with a law firm working on the case. But he later added a caveat: "These cases take time. Many of them take years to resolve because they're complex."

Even so, two of the nine parents who have signed onto the lawsuit as plaintiffs painted a dire portrait of the state's public schools.

Caryne Shea, co-founder of the advocacy group HOPE For Nevada, said her fifth-grade daughter sits in a single--wide portable classroom with 36 students. Her two children, who have been identified as advanced learners, also don't receive much, if any, gifted and talented education (GATE) services because of low funding.

A fellow plaintiff, Christina Backus, said she moved her third-grade son who has autism to a different school because his prior one had class sizes that were too large, hampering his ability to thrive in a general-education setting. She worries about what will happen when he reaches middle and high school years.

"We've tried everything, but the state has given parents like me no other option," Shea said during a news conference Wednesday afternoon. "It is time for Nevada to do what is right for our students."

A national trend

The 37-page lawsuit — filed Wednesday in the First Judicial District Court in Carson City — argues the state isn't meeting its constitutional obligation to provide sufficient education resources, inhibiting student learning in the process. It's not entirely unprecedented. Nevada is one of three states that up until now hadn't been embroiled in a school finance-related lawsuit.

David Sciarra, executive director of the New Jersey-based Education Law Center, said multiple factors influence the outcome of school funding lawsuits. Still, he characterized them as an effective tool.

"Lawsuits in many states have served as the catalyst to move recalcitrant legislators and governors to do what's right for their school children by increasing the level of investment (in) public education," he wrote in an email. "A recent example is Massachusetts where a lawsuit filed last June broke a legislative logjam on school funding reform that will yield over $1.5 billion in new dollars, mostly directed to the state's poorest districts."

Not all funding lawsuits led to rapid funding reversals like in Massachusetts.

In 2007, two families and a broad-based coalition filed a lawsuit — which became known as the McCleary case — against the State of Washington, alleging the state wasn't meeting its constitutional obligation to "amply fund" public education. The Washington state Supreme Court heard oral arguments in June 2011. Seven months later, in January 2012, the Supreme Court issued a landmark decision, ordering Washington to fully fund its K-12 public schools.

The court then retained jurisdiction over the case for the following six years, and two years into that stint it found the Legislature in contempt for not establishing a plan to fully fund schools. That led to a $100,000 a day fine for a period.

Ultimately, education funding in Washington state increased by billions of dollars, said Linda Mullen, a spokesperson for the Washington Education Association, which supported the litigation.

If Nevada residents can learn anything from Washington's experience with this type of litigation, Mullen said it's to stay the course. The "long-term strategy" demands a unified front, she said, with parents, teachers and community members working together.

"It is definitely worth it," she said. "It will take time and you will have to keep at it."

A long-awaited move

Soon after a parent group filed the lawsuit Wednesday in Nevada, support cropped up from a variety of stakeholders — other parents, teachers' unions and Nevada State Board of Education members.

The Nevada State Education Association released a statement applauding Educate Nevada Now, an advocacy organization backing the lawsuit, and the parent plaintiffs. The statewide teachers' union also announced it plans to submit an amicus brief in support of the lawsuit.

"NSEA has consistently called out the chronic underfunding of Nevada schools and has worked to address this issue," NSEA President Brian Rippet said in a statement. "We agree that the state has fallen egregiously short of the sufficiency required by the Nevada Constitution."

Earlier this year, the Clark County Education Association filed two initiative petitions that seek to bolster K-12 education funding by increasing the gaming tax and sales tax. The union's executive director, John Vellardita, said the lawsuit doesn't harm that initiative — it simply sheds more light on the funding woes.

"I just think this puts more pressure on those that have been placed in office to address this issue in the 2021 (legislative) session," he said.

The governor's office did not return a request for comment on Wednesday. State Superintendent Jhone Ebert, one of the defendants named in the lawsuit, said through a spokesperson that she's aware of the litigation but, as of Wednesday evening, had not been served official documents to review.

Two state board members — Felicia Ortiz and Kevin Melcher — also spoke positively about the lawsuit despite the board being named a defendant. They questioned why the board was sued given its inability to control state revenue. Schrager, the attorney working on the case, said the lawsuit doesn't name the Legislature as a defendant because courts don't allow litigation that would demand lawmakers to vote a certain way.

Ortiz said she has had state lawmakers tell her education funding probably wouldn't dramatically change unless Nevada faced a lawsuit. So while litigation represents a likely lengthy process, Ortiz said it's better than another state-commissioned study.

"That hasn't gotten us anywhere," she said, "so I'm hopeful this might."

Melcher said he doesn't fault Educate Nevada Now or the parent plaintiffs for filing a lawsuit. He supports increasing K-12 education funding across the state.

"There's no doubt our governor, Sisolak, and the Legislature are going to have to address it somehow next session," he said. "Now, how it comes out, no one knows. But it's obviously going to be forefront next session and it should be."

Erik Huey, editor of Clark County School Watch, said it was only a matter of time before the state's chronic underfunding ended in a lawsuit. His 6-year-old daughter attends a traditional public school in North Las Vegas, where he said resources are scant compared to schools in more affluent areas.

He hopes the litigation injects significant funding into the K-12 education system and levels the playing field for all children.

"I'm glad it has happened," said Huey, who previously worked as a teacher in the Clark County School District. "It is long overdue and hopefully this is the beginning of what will hopefully be a serious conversation."

If more parents want to join the lawsuit, Educate Nevada Now officials said the complaint would be amended to include them. Huey, for one, said he'd consider jumping aboard.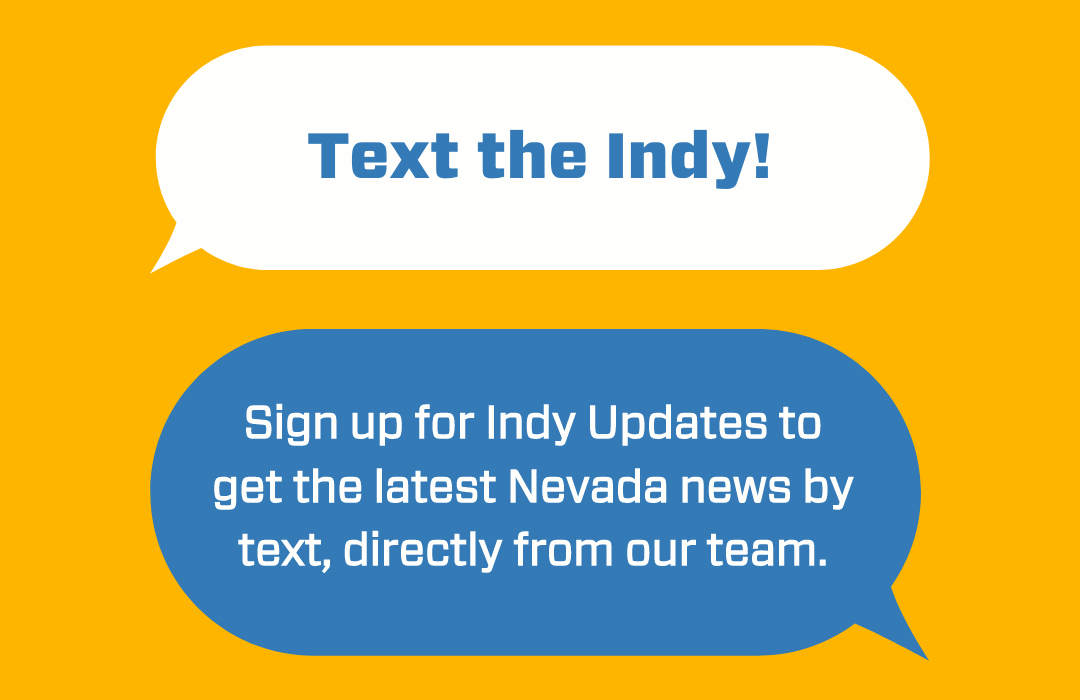 Featured Videos