Indy Explains: State Senate recall lawsuits and their status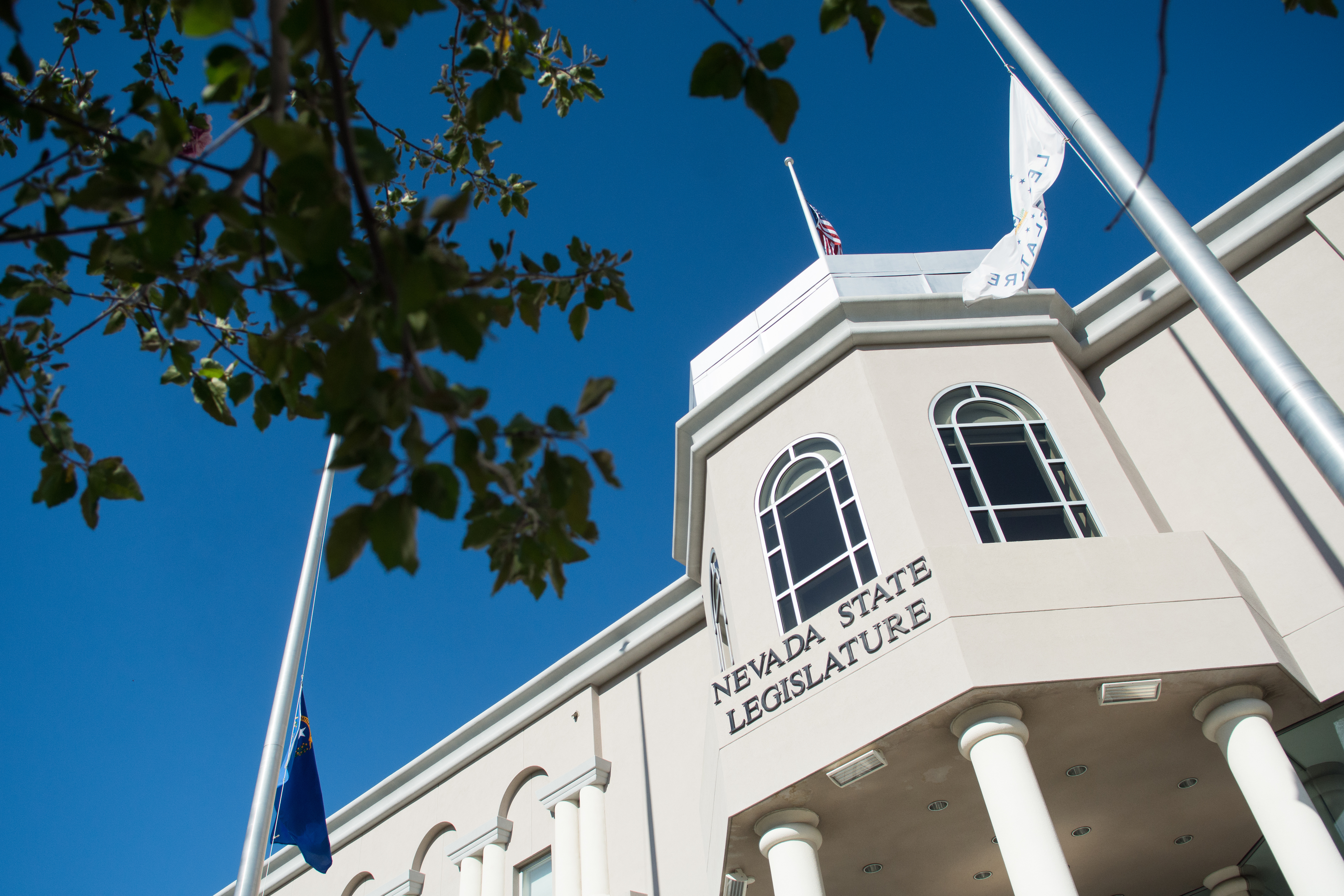 Efforts to recall several Democratic state senators have been met with multiple legal roadblocks and challenges to nip the nascent efforts in the bud before they ever get to a special election.
The fight over the recalls — targeting Democratic state Sens. Nicole Cannizzaro and Joyce Woodhouse — have shifted from a battle over signature-gathering to a legal battle, with high-profile attorneys on both sides filing hundreds of pages of briefs and preparing for court hearings later this month.
The stakes are high — Republicans have few promising electoral opportunities to take control of the 21-person state Senate in 2018, and control of the upper chamber will be key in determining the crucial process of redistricting state legislative and congressional seats come 2020.  A separate recall effort targeting Independent Sen. Patricia Farley fell short of the votes needed to qualify for a special election.
It's why both Republicans and Democrats have expended tremendous efforts over the recalls — Democrats bringing in nationally-recognized attorney Marc Elias and Republicans using the powerful local law firm of Hutchison & Steffen.
Prompting a recall election is no easy task. It requires organizers to gather enough valid signatures to equal 25 percent of the voter turnout in that district from the election the lawmaker won. To count, signatures must come from registered voters in the district who actually voted in the election when the target of the recall won. No state lawmaker has been successfully recalled since at least 1993.
But legal disputes have arisen at just about every part of the recall process, from how to actually count the signatures to questions over whether the recalls themselves violate the federal Voting Rights Act.
Here's a look at the active litigation involving the recall efforts, and what's next for each court case.
Signatures & state challenges
PARTIES: Democratic state Sen. Joyce Woodhouse is the plaintiff, and defendants are recall committee backers Stephen Silberkraus, Chelyn Sawyer and David Satory, as well as Secretary of State Barbara Cegavske and Clark County Registrar of Voters Joe Gloria.
ARGUMENTS: Attorneys for Woodhouse filed suit against election officials in early November, alleging that recount petitioners had turned in 5,576 unqualified signatures. The complaint laid out a variety of reasons for the allegedly unqualified signatures, with many belonging to individuals who didn't vote in the 2016 election in which Woodhouse won or had later requested their names be removed from the petition. If they're all disqualified, the petition signatures will fall well below the number needed to trigger a special recall election.
Democrats detailed their extensive work in reviewing the signatures counts in court filings —  a team of 90 to 100 volunteers and paid staff combed through every signature submitted, entering them all into a database where other teams manually analyzed them for potential ineligibilities against the Clark County voter file.
In a 36-page response filed last week, attorneys for the recall committee backers laid out several arguments against throwing out signatures, including assertions that the hundreds of signature removal requests were legally invalid because they were submitted after the petition was turned in.
"Plaintiff offers no admissible, reliable, or persuasive evidence or argument to justify this Court taking the extraordinary action of reversing that determination by the Registrar and the Secretary of State," they wrote.
Recall proponents included a signed declaration by forensic handwriting expert Erich Speckin, who reviewed the signatures found to be either forgeries or ineligible, saying he found no evidence of either and that the plaintiffs were "simply wrong in the analysis, methodology and conclusions to eliminate these signatures as invalid petitions."
A similar argument against a full recount was made in a filing made by Attorney General Adam Laxalt's office on behalf of Cegavske, arguing that the special election had already been qualified and that a full recount of all recall signatures would be "unnecessarily cumbersome."
WHAT'S NEXT: A court hearing is scheduled for Dec. 19
Federal challenges
PARTIES: The plaintiffs are Nora Luna, Bilal Shabazz, Diane Crump-Richmond, Susan Florian and Demi Falcon — all voters who live the districts represented by the targeted state senators. The defendants are Cegavske and Gloria.
ARGUMENTS: The federal case filed by Elias and former Democratic Party state attorney Marc Elias took a broad view of the state's recall law, putting forth several claims arguing that the efforts violated the federal Voting Rights Act because minorities tend to vote less in special, off-year elections, and that the state shouldn't "unjustifiably" nullify earlier votes in the middle of the targeted lawmakers term without evidence of any "alleged irregularities."
"They're using it to settle political scores from the last election," Elias said in an earlier interview, "and if allowed to proceed, that will be the first step down a road where elections cease to be for a full term, rather become a constant back and forth between political parties trying to get the upper hand at any one moment in time, and will severely undermine our democracy."
Democrats later filed for a preliminary injunction in early November, seeking to block any of the recalls from going to the ballot.
Attorneys representing Cegavske and Gloria have staunchly pushed back on the legal arguments, with representatives from Attorney General Adam Laxalt's office — representing the secretary of state — stating the complaints would apply to just about any recall brought forward in state history, and that a ruling in favor of the plaintiffs would essentially nullify the state's recall laws.
"The hardships they allege—information costs, lost time, economic outlays, condensed timeframes, or a shortened term for their favored candidate—are universally true of any voter who might challenge any recall in Nevada or anywhere else in America," the filing states.
A filing on behalf of Gloria by Clark County District Attorney Steve Wolfson was less direct, but noted that a preliminary injunction wasn't needed given the ongoing state-level cases made the threat of impending "irreparable harm" unlikely. The brief also urged caution on bringing a case that could potentially strike down the state's century-old recall laws, calling it a "serious undertaking."
WHAT'S NEXT: Oral arguments on the case were initially set for Nov. 29, but the hearing was indefinitely postponed amid a request by attorneys for the plaintiffs to delay the case until the state cases and recall counts are settled.
In the works
No court case has been filed yet in the recall effort against Cannizzaro, though both sides essentially agree that it's nearly a certainty to move forward as long as the petitioners are able to officially qualify the number of signatures needed to trigger a recall special election.
That question has yet to be answered even as recall backers turned in 16,875 signatures to county election officials in November, more than 1,900 than the signatures required to qualify.
But that's kicked off a contentious back-and-forth between Democrats and the secretary of state's office over proper recall procedure for the signature verification process, a procedural battle likely to play a huge role in determining whether or not a special election will qualify.
Democrats cried foul after the secretary of state's office said last week that its initial projections indicated that the minimum number of signatures to trigger a special election had been met, but that one of the sufficiency tests required in state law wasn't met due to the number of signature removal requests submitted.
"This absurd imbalance between the treatment of the petition signers and treatment of the revocation signers finds no basis in Nevada law or your 2016 Recall Guide," attorney Bradley Schrager and Jonathan Berkon said in a letter to Cegavske, accusing her of changing the rules "midstream."
In a response, Cegavske's office pushed back on allegations, saying the Democratic attorneys were ignoring portions of state law and that their preferred process would ignore the "manifest purpose" of the state's recall laws.
"The Secretary of State is following the law and performing the prescribed computations in the required sequence," he wrote. "Rather than make unfounded partisan accusations, objections about the cost of the process or the sequence of steps would be better placed with the state legislature."
A Clark County spokesman said Wednesday that the county was still verifying requests to remove signatures.
Comment Policy (updated 4/20/2021): Please keep your comments civil. We reserve the right to delete comments or ban users who engage in personal attacks, use an excess of profanity, make verifiably false statements or are otherwise nasty. Comments that contain links must be approved by admin.