Second of a five-part series examining outgoing Gov. Brian Sandoval's legacy in politics, health care, economic development, education and the environment.
Gov. Brian Sandoval was trying to enjoy hiking Ophir Creek with his daughter, but something was bothering him.
It was the summer of 2017, and Anthem had just announced that it would no longer offer health insurance plans through the state exchange to Nevadans living in 14 rural counties, leaving roughly 8,000 people without any options. The company pointed to uncertainty over the future of the Affordable Care Act — which Republicans in Congress were fighting to repeal that summer — in its decision to scale back its coverage.
As he was chewing it over on the hike, Sandoval recalled a conversation he had had with the CEO of SilverSummit, which had recently made the decision to provide coverage through the state's Medicaid program and to some counties on the exchange. The CEO had told Sandoval to call if there was ever an issue.
"So I did the Nevada thing, and I'm on a remote trail, and I stopped and I said to my daughter, Marisa, 'We've got to stop for a minute because I have got to call him right now and talk to him,'" Sandoval later said at a press conference. "He took my phone call. We talked about this, and he said, 'You know what, we think we can do something for you.'"
After months of conversations, SilverSummit agreed to step in and offer health insurance plans to Nevadans in the 14 counties. It continues to be the only insurance company that offers plans to the state's rural counties on the exchange.
That Sandoval — the one obsessing over the fact that 8,000 people might lose access to the state's health insurance exchange in the middle of a hike with his daughter — cuts a very different picture than the one who starkly opposed the federal law that created those exchanges when he first ran to lead the state in 2010.
During his first gubernatorial campaign, Sandoval was no fan of the Affordable Care Act, which, in addition to creating the exchanges, required states to expand their Medicaid programs and mandated that employers provide health insurance to their workers. Sandoval, in a March 2010 campaign blog post the day before President Barack Obama signed the bill into law, said that the Affordable Care Act "fails to reduce costs on small businesses, increases costs to states and is completely at odds with the transparency promised by our country's leaders."
"We all know Nevada is facing a monumental fiscal crisis," Sandoval said. "Expanding Medicaid will cost state budgets more than $30 billion over six years. We simply cannot afford it."
In his first State of the State address he went so far as to say that "many aspects of the law are unconstitutional."
Yet just two years later — after the U.S. Supreme Court ruled that the federal health-care law couldn't force states to expand their Medicaid programs, but gave them discretion to do so — Sandoval became the first Republican governor to opt in to Medicaid expansion. Five years after that, he became a central focus in the Senate's debate over repealing and replacing the Affordable Care Act because of his close relationship with U.S. Sen. Dean Heller, whose vote was considered key.
Sandoval sent letter after letter to Senate leaders with other Republican and Democratic governors expressing concerns over the various repeal and replace proposals and even held a press conference with Heller outright opposing the first iteration of the Senate's repeal and replace bill, largely because of the cuts it would have made to Medicaid. A Vox article bestowed Sandoval the title of "the most important person in the Senate health-care debate."
"Nevada is in a much better place than it was six years ago, four years ago, even two years ago," Sandoval said at the press conference. "And I want to keep that momentum going because your health is the base of everything."
Though he earned praise from many in the health-care field in Nevada that summer, his policy moves overall haven't been without criticism. While praising the governor's decision to expand Medicaid, some note that there's more the state could have done and needs to do to ensure that coverage translates to care.
Some oppose his decision to scale back direct state funding for mental health in favor of the private sector providing services paid for by Medicaid. And though there is widespread agreement that his leadership allowed the state to tackle the opioid crisis in a meaningful and holistic way, some quibble with his most recent opioid bill.
But as Sandoval prepares to turn the keys of the state over to incoming Democratic Gov. Steve Sisolak, lawmakers, leaders in the health-care field and state officials universally point to Medicaid expansion as Sandoval's biggest accomplishment in the health-care space, or even of his entire tenure as governor. They view it as the prime example of a leader willing to buck his party when he believes it's the right thing to do.
"I think he doesn't get enough credit because it was such a huge improvement," said former state lawmaker Sheila Leslie, a Democrat who has long worked in the health and human services field. "Considering the pressure that he must have been under from his party not to do it, it took some courage to do that."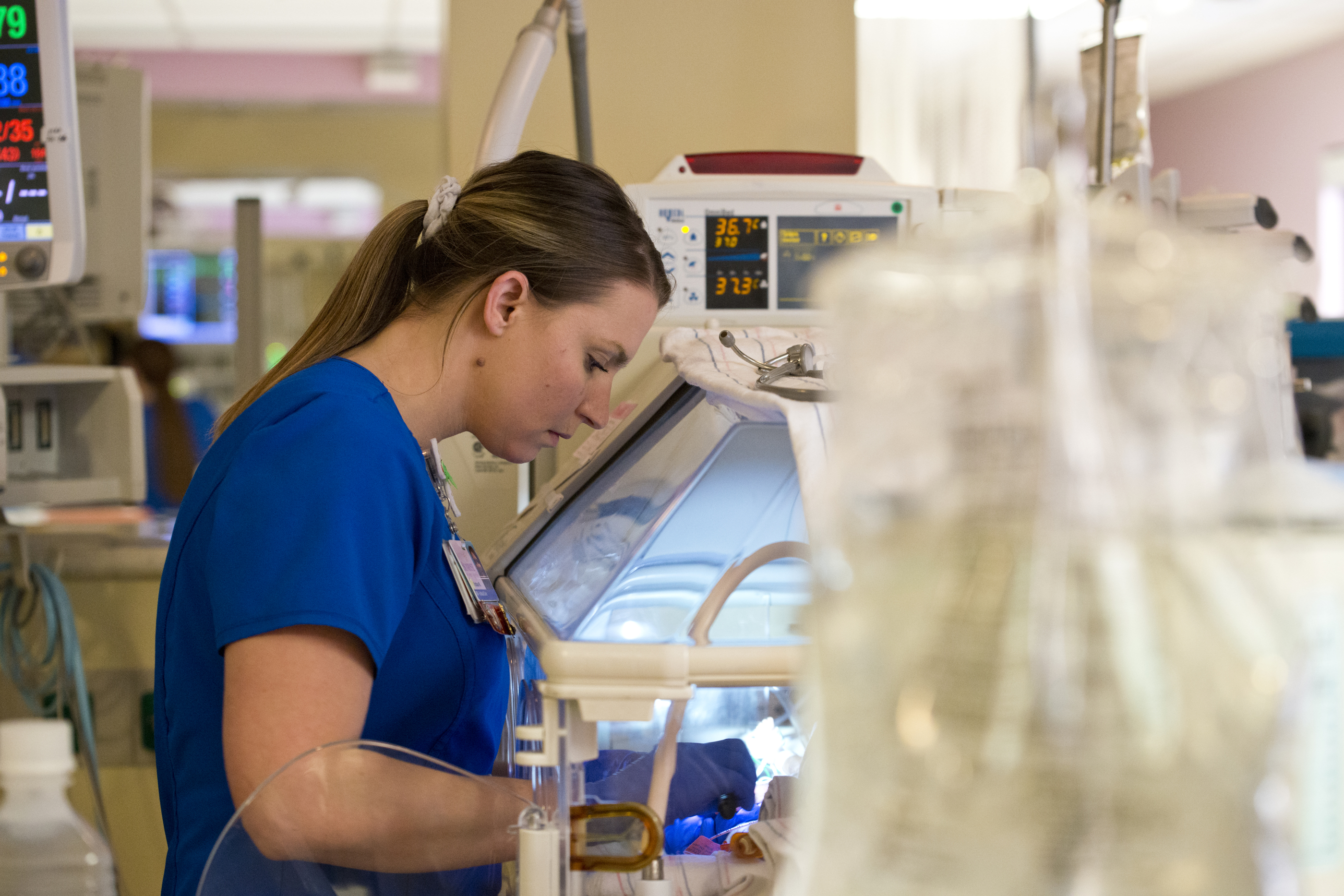 Expanding Medicaid and establishing the exchange
Sandoval's decision to expand Medicaid eligibility to all individuals who make at or below 138 percent of the federal poverty level didn't happen overnight. In fact, Mike Willden, the governor's chief of staff, said it took a lot of spreadsheets.
Nevada was one of the 24 states that joined Florida in its lawsuit challenging the constitutionality of the Affordable Care Act's individual mandate and Medicaid expansion in 2010, at the direction of then-Gov. Jim Gibbons. Willden, who was the head of the Department of Health and Human Services at the time, said Nevada's principal concern in the lawsuit was that the federal health-care law took choices away from states.
"As a … state's rights state or a libertarian state or whatever, nobody gets to just shove stuff down your throat," Willden said. "I was part of that team that helped fight it, but we certainly saw the value."
Still, Sandoval was preparing from his earliest weeks in office to comply with the law. He said in his 2011 State of the State Address that he was preparing for a major expansion of Medicaid and to create an entirely state-run health insurance exchange — a step that only 14 states and Washington D.C. took, while most abdicated such responsibilities to the federal government and HealthCare.gov.
"I firmly believe that many aspects of the law are unconstitutional, and I will continue to fight to have them overturned," he said in the address. "In the meantime, however, the law imposes many deadlines, and we cannot wait until litigation is resolved."
After the U.S. Supreme Court handed down its decision in the summer of 2012, Willden and his team ran scenario after scenario to see how the Affordable Care Act would work in Nevada, looking at everything from costs to how it would help the state provide health care to children.
"He wanted to see the math — the X's and the O's — to see how the math would work," Willden said of his boss, who minored in economics and was one class short of an accounting minor as an undergraduate. "I made many field trips over here and went through the spreadsheets with him."
One day in December 2012, Willden got a call from the governor telling him that he was going to opt into Medicaid expansion and asking him to accompany him to Las Vegas the following day to announce it.
"I don't think it's any secret I've never been an advocate for the Affordable Care Act," Sandoval told The Associated Press at the time, adding that opting in made the most sense. "I have to look at Nevada … I'm not going to compare myself to any other governor."
As a result of that decision, Nevada expanded Medicaid in 2014, filling in historical gaps in eligibility for the government-run health insurance program. Willden said that although it was a gradual process, he believes the governor wanted to get to a place where he could support it.
"Throughout the nation Republicans haven't supported the Affordable Care Act," Willden said. "… So I think he needed to go through that due diligence, he had to look at the math, he had to understand how it would help."
For one, the move allowed Nevada to go from a donor state to a recipient state — meaning that the state now gets back more money from the federal government than it gives up in taxes. In 2005, Nevada used to receive $0.65 for every dollar; a recent estimate pegged that figure at $1.14.
"We've complained for years that Nevada gave more to the federal government in taxes than we got back. With this one move Sandoval changed that equation," Leslie said. "Now we're getting taxes from Texas and all sorts of places — the southern states that still won't accept Medicaid expansion — their tax money is coming to Nevada."
Those additional federal dollars allowed the state to dramatically reduce its uninsured rate both for children and adults. After Nevada expanded Medicaid, its uninsured rate dropped from 22 percent in 2012 to 12 percent in 2015, and it saw the largest percentage point decline in the country in its rate of uninsured children, which dropped from 14.9 percent in 2013 to 7.6 percent in 2015.
Today, about 660,000 people are covered through Nevada's Medicaid program and 28,000 more through Nevada Check Up, the state's Children's Health Insurance Program.
"I think that that was one of the best decisions I ever made as governor. Looking back, there are now 200,000 plus more people that have health care that didn't before," Sandoval said. "I am really proud of that decision."
The state's health insurance exchange contributed to that drop in the uninsured rate, too. Though the state had a rocky start in establishing the exchange — a state-based platform created by Xerox was plagued by technology problems when it launched in 2013, similar to the catastrophic IT problems that beset the federal HealthCare.gov — the exchange now enrolls tens of thousands of Nevadans in plans each year.
As with Medicaid, Sandoval has become a vocal proponent of the health insurance exchange despite his earlier skepticism about the Affordable Care Act, noting that his experience with those two elements of Obamacare has given him a better impression of a law he once disparaged.
"It was important for us to have a state health-care exchange so we could control our own destiny and I think that's another thing that has proven to be the right decision," he said.
As Congress considered amending or repealing the law in 2017, Sandoval was outspoken about how the various proposals that came before Congress could hurt Nevada's health insurance landscape, either by stripping away funding from Medicaid or destabilizing the exchange. Senate Republicans closely watched the state — and in particular Sandoval's — opinion of the proposals because it was considered key to securing Heller's swing vote.
"There was a tremendous amount of pressure on our state, and our state specifically, to analyze and process humongous bills that would make dramatic changes to health-care landscape across the country and more specifically to Nevada," said Heather Korbulic, the head of the state's health insurance exchange. "Over and over again the governor was unwavering in his commitment to making sure that we were putting Nevadans' best interests first and foremost."
A little more than a month after the press conference with Sandoval opposing the Senate's first repeal-and-replace bill, Heller announced he would vote to move the subject forward to a debate on the Senate floor — without telling Sandoval first. The two ended up having a "respectful disagreement" on the repeal-and-replace proposals, Sandoval told the Independent earlier this year.
Sandoval also used his political capital to ensure that at least one insurance company would offer plans through the state's health insurance exchange after Anthem backed out and left 14 counties without any options. He even cut a public service announcement for the exchange, encouraging Nevadans to sign up for plans.
"It's more in line with his general focus on making sure that Nevadans have access to affordable health insurance because of the implications and the benefits that brings to public health in general, keeping people and families healthy," Korbulic said, "but also in terms of the economic benefits, hospitals and providers but for the job market."
Steve Hill, former director of the Governor's Office of Economic Development, said his office early on identified the health-care sector as the top job-producing opportunity in the state. Nevada needed to add about 35,000 people in the sector to match the national average per-capita rate for health-care workers; Southern Nevada had a little more than half of the health-care professionals it should have based on its population.
"That gap closed like that when the governor made the decision to expand Medicaid," Hill said. "So it's not only a health-care need. It helped — significantly helped — economic development in the state."
According to Kaiser Family Foundation, Nevada received $2.7 billion in the 2017 fiscal year from the federal government to serve Medicaid patients — money that essentially pays the wages of thousands of health-care professionals. Hill said the workforce gap is about half what it was before the expansion.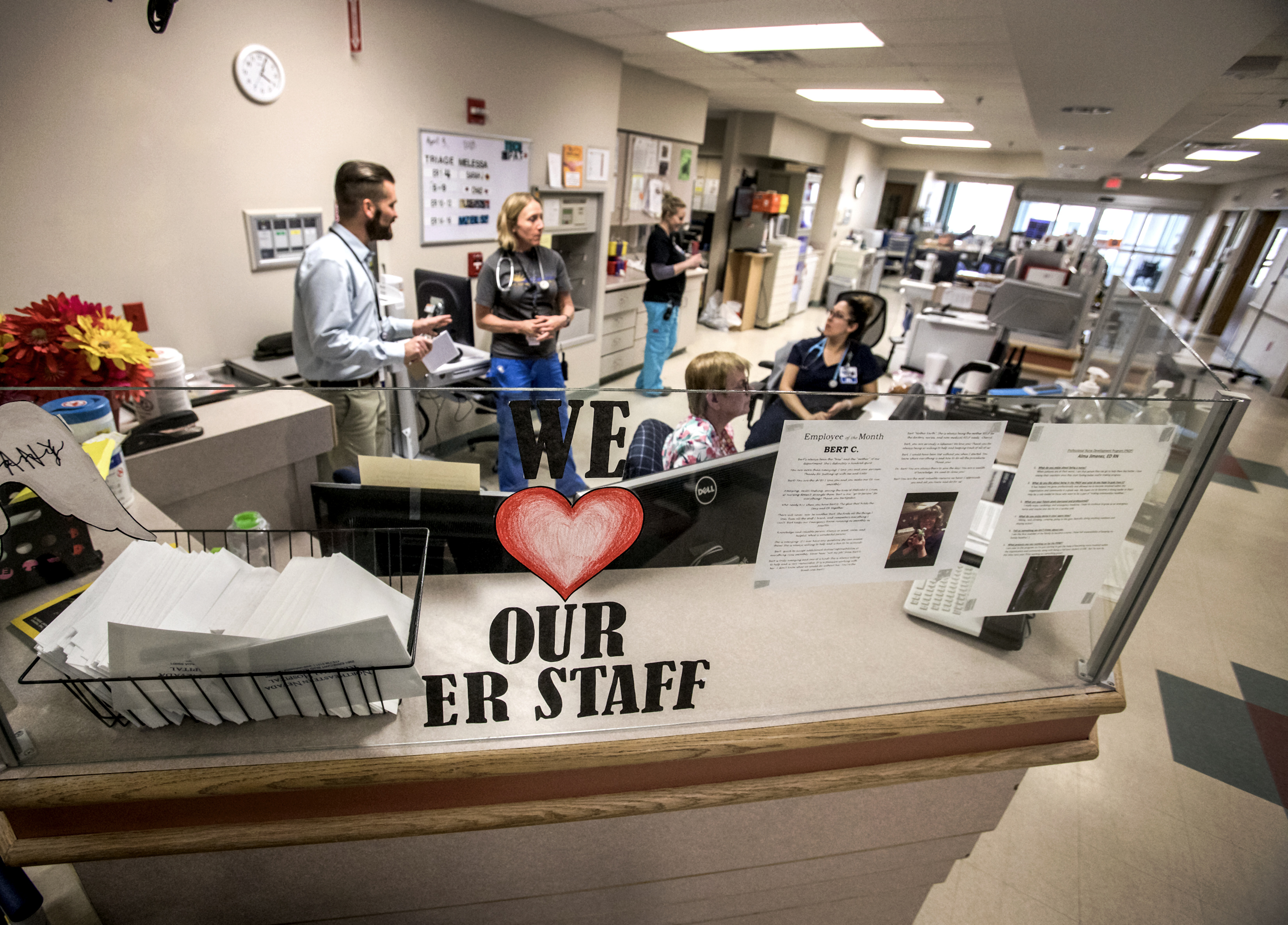 Getting insurance vs. getting care
Most experts agree that expanding Medicaid has expanded access to health insurance. They also agree that it has not translated to access to health care for all. "From a health-care perspective I think (Medicaid expansion has) really had a fundamental and long-lasting impact on health care in Nevada, but we have not seen its full effect yet," said Chuck Duarte, the CEO of Community Health Alliance, a federally qualified health center in Northern Nevada. "Coverage is one thing, but access is another. With coverage I think eventually we'll see improved access, but that's something that will take more time."
Where the Medicaid expansion is beginning to make waves, Duarte said, is for Nevadans with chronic diseases.
"We at least have coverage for people to seek treatment and get medications for their diabetes. But coverage isn't prevention. That's a whole other ball of wax," Duarte said. "But the fact that they have coverage and can afford their insulin and can afford to manage their chronic disease … is really a big deal. That's what the expansion afforded."
For hospitals, which supported Medicaid expansion, the main difficulty has been training newly insured patients how to best access their care. Bill Welch, CEO of the Nevada Hospital Association, said Medicaid patients used to represent 13 or 14 percent of hospital utilization before expansion and now are pushing 30 percent.
"Based on our studies, half of (emergency room patients) are not there for emergent care," Welch said. "We need to be looking at what are the barriers for that population to access care at an appropriate setting."
The problem for doctors is that there aren't enough physicians in the state, let alone enough of them willing to accept a high number of Medicaid patients at a reimbursement rate that's low compared to what they receive for patients with private insurance.
"For the physicians, they have to be very creative about the way they manage their Medicaid patient load, in part because Medicaid patients have a higher rate of no shows, so that's a lost value in time, and then in part because the rates themselves are low," said Catherine O'Mara, executive director of the Nevada State Medical Association, the professional organization representing doctors.
Apart from the reimbursement rate challenge, there is widespread acknowledgement that Sandoval has taken steps to expand access to care — both for those on Medicaid and Nevadans broadly — by investing in graduate medical education. Over the last four years, Sandoval has recommended $20 million in his budget to be spent on graduate medical education.
"That's been a huge winner," Sandoval said. "This was important because of so many more patients and those that were covered and insured, we needed more doctors."
The funding has aimed to address the gap between the number of undergraduate medical students the state educates and the number of residencies and fellowships available in-state to those students. One study by the Association of American Medical Colleges found that more than half of doctors end up practicing in the state where they completed their residency training.
"He took the lead by saying we need to do more for graduate medical education as it relates to residency training programs, because physicians are more likely to stay where they do their residency training programs," Welch said. "If you go back just four years, we will have tripled the number of residency slots we have in this state. We were under 400 residencies just four years ago, and by the time we get to the close of 2021 we will have between 1,200 and 1,300 residents being trained in the state."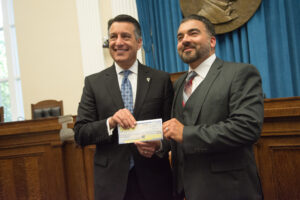 Sandoval's budgets have also included tens of millions of dollars to support the new UNLV Medical School, which started its first classes on his watch, and a building that is in the works. Last session, Sandoval included $25 million in his budget to help construct the medical school, matching a $25 million anonymous donation.
It's not clear whether there is anything else Sandoval or the state could have done to prepare for the access to care issues that followed the expansion of Medicaid. State Sen. Joe Hardy, a doctor by trade, compared it to being on the high diving board as a kid.
"You look down and you think, 'Man, that is a long ways. I'm never going to be able to do that,' and then somebody pushes you, or you take the leap, and you go in," Hardy said. "I'm not sure there's anything you can 'do' to prepare for that big step. You just have to dive in, jump in with both feet, get wet and find out what you have to do."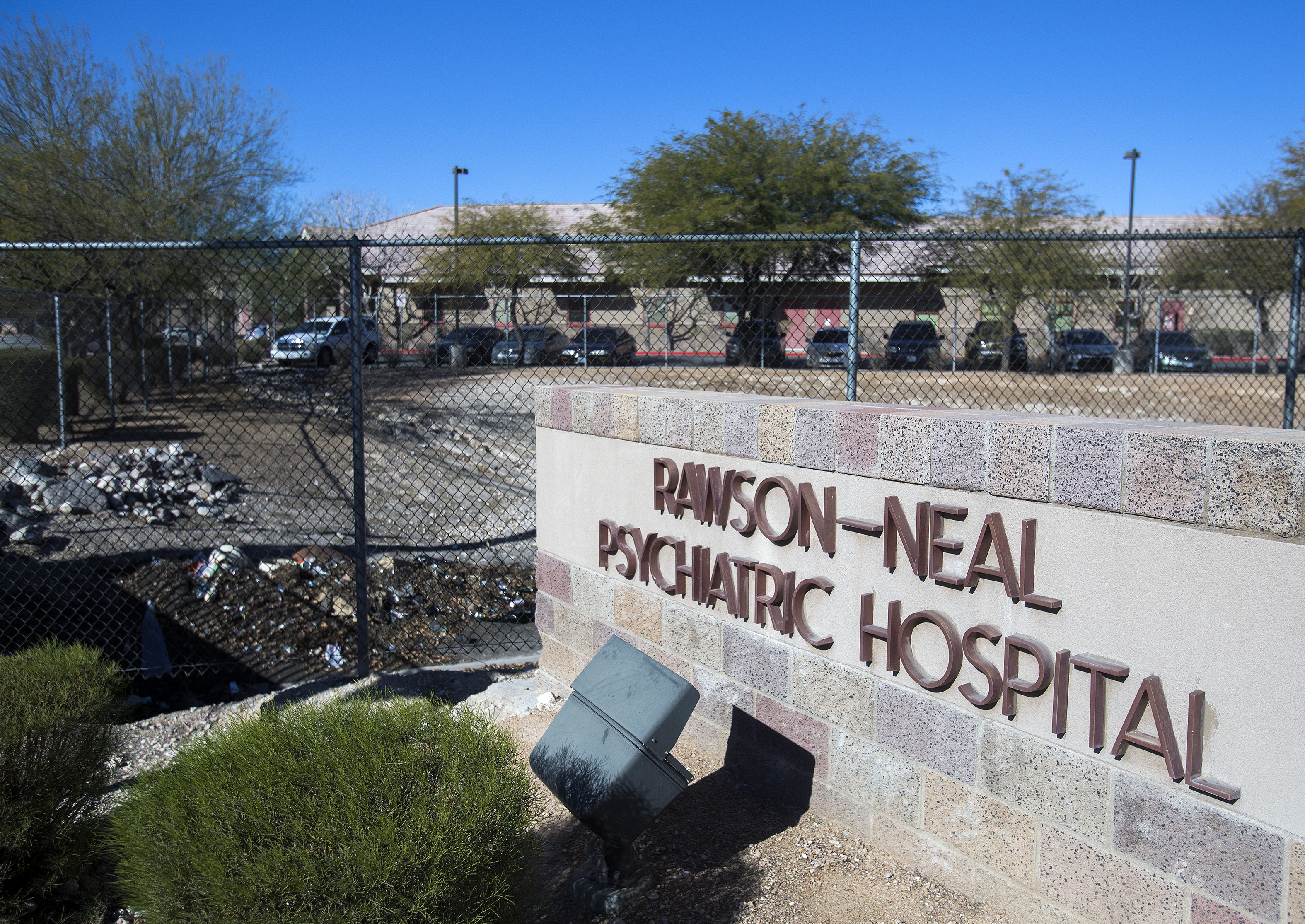 Mental health
There is even less agreement about how far the state has come over the last eight years on the issue of mental health. Talk to the Sandoval administration, and the state has expanded options for patients to access mental health services by signing them up for Medicaid and leveraging those dollars to pay for treatment in the private sector. Talk to critics in the mental health provider community, and the state has pushed the most seriously mentally ill out of state institutions and into the private sector when they don't have a clue what health insurance is or how to use it.
The two most prominent mental health scandals during Sandoval's term highlight the fundamental debate over how mental health services should be provided in the state — either by the public or private sector — and why there is no consensus on which one is the better option.
On one hand, Rawson-Neal Psychiatric Hospital, a state-run mental health hospital, bought bus tickets for 1,500 patients between 2008 and 2013 and shipped them to other states without any treatment in what was referred to as "Greyhound therapy" by critics. That attracted lawsuits and led to a Sacramento Bee series that was a finalist for the Pulitzer Prize for investigative reporting.
Sandoval has repeatedly described the matter as one of the biggest regrets of his term, although he contends it has been "one of the most misreported occurences in the state." By his account, people were issued bus tickets because they had requested to be sent somewhere to reunite with family and friends; the mistake was that the state did not implement a treatment plan or have a "catcher's mitt" at the end of their bus journey.
"There was not a single person to my knowledge that was ever randomly sent anywhere," he said, adding that not following through to ensure treatment continued at the discharged patient's destination "was a mistake, and I feel horrible for it."
Afterward, he visited the state-run psychiatric hospitals and convened the Governor's Behavioral Health and Wellness Council to recommend legislative fixes.
"I didn't recognize early enough how big of a problem it was and if you're getting to that seminal question of where I felt I made a mistake, or if I could have a do-over, that is definitely on the top of the list," he said. "I learned a lot and that's when I signed that executive order that put that committee together."
Nevertheless, the issue continues in the courts. The man at the center of the Sacramento Bee series was recently awarded $250,000 in a trial against the state of Nevada, and his lawyers say there are at least 371 other people in the same class who could potentially receive the same payout.
More recently, private community-based living arrangement homes took state dollars to house some of the state's most vulnerable residents struggling with mental health issues in squalid living conditions, including some where human feces were smeared on floors, mold and mildew ate away at baseboards and insects clung to doors and picture frames.
"I didn't know that we didn't have jurisdiction to actually inspect those homes," Sandoval said. "And so that was another change that I made — to give the state the ability to go in and inspect those homes and ensure there was a proper quality of life for the people who lived there. And also making sure that those patients who are in the care of the state, that their caregivers have the adequate resources. And don't have huge caseloads so they can pay attention and give them the attention they deserve."
Leslie, one of the more outspoken critics of the Sandoval administration on mental health, doesn't blame the scandals on Sandoval so much as on the systemic problems with the way the state cares for those struggling with mental health issues.
"He inherited a dramatically underfunded system and these problems had been building for a long time," Leslie said. "I'm not saying he created these problems; he's inherited them."
She credited the governor with responding to the busing scandal by opening the Stein Psychiatric Unit in Southern Nevada and raising reimbursement rates for hospitals caring for seriously mentally ill people, something she said she unsuccessfully tried to accomplish for more than a decade during her time in the Legislature.
Sandoval personally negotiated with then-Health and Human Services Secretary Sylvia Mathews Burwell to have the federal government reimburse hospitals $944 per day to care for psychiatric patients on Medicaid, up from the $460 per day they were paying previously. Leslie said that a new mental health hospital that opened in Reno earlier this year would not have done so without a rate increase.
"He was the first one to bite the bullet and raise those rates," Leslie said. "We always have some kind of scandal, and he did it. It cost him some money and he did it."
Willden, the governor's chief of staff, argues that the current system where the state focuses on getting people enrolled in Medicaid and treating as few patients as possible in state-run facilities is working and that more money should be devoted to the Medicaid budget and less to the state's mental health budget. In line with that thinking, Sandoval's budget last year recommended paring the number of state-funded health positions by 112, closing psychiatric medication clinics and shutting a children's mental health center.
Willden expressed frustration that lawmakers often allocated additional dollars to mental health beyond what Sandoval had recommended that went unspent. As evidence, he pointed to the flat levels of state spending on mental health year over year and the fact that mental health represents the biggest pot of dollars returned to the state unspent almost every year.
In the 2017 fiscal year, for example, actual state spending on mental health services was $81 million, about $7 million less than the Legislature budgeted for such programs. Spending in the fiscal year just before was more than $11 million less than budgeted.
"We're putting money places where it can't be spent, and so you want to put money in places where it can be spent to do good," Willden said. "You have to be careful about where you're putting money."
Some in the mental health field acknowledge that the private sector may be effective in treating patients with moderate mental health issues but argue that the state does a better job in caring for those with the most serious mental health issues. Leslie said that the decision to enroll most Nevadans newly eligible for insurance under Medicaid expansion with managed care organizations — insurance companies the state pays a flat rate to provide coverage — made it more difficult for the seriously mentally ill to access care.
"What happened is a lot of those people had been receiving services from the state for decades, they had their beds there, their whole life revolved around the state hospital and outpatient services on the campuses," Leslie said. "Then Medicaid got expanded and the state said to these people, 'Well, congratulations you now have health insurance,' which is a wonderful thing, but in the two urban areas we have managed Medicaid, the sickest people, they don't understand how insurance works. I barely understand how insurance works. They don't even have a concept of what that is."
She said that the number of civil commitment hearings — where patients are ordered into treatment by a court — have "skyrocketed" since the state expanded Medicaid, something that could have been prevented with a better transition plan. Hardy echoed concerns that the criminal justice system has adopted an outsized and growing role in the treatment of mental health.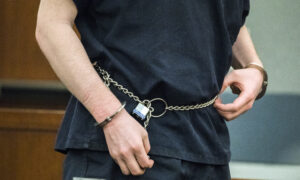 Since 2008, Nevada has seen a 35 percent increase in the number of inmates admitted to prison with a mental illness, according to an analysis from the Crime and Justice Institute.
"Right now our biggest mental hospital is the jail, and so if we can help people with their mental health it will keep them out of jail, and when it keeps them out of jail, it will save money," Hardy said.
Leslie added that shifting the burden of providing services from the state to the private sector has also made it more difficult to identify the problems when the system breaks down.
"A lot of us who work in the field, we used to complain bitterly about state services but at least you could hold the state accountable," Leslie said. "Once it went to managed care, three, four, two, and constantly changing, we don't know who to call for help and it's almost impossible to hold managed care companies accountable, and the people who lost the most were patients."
Spending on behavioral services for Nevada Medicaid patients has more than doubled in the last five years, rising from $173 million in fiscal year 2012 to $467 million in fiscal year 2017. Willden acknowledged that it is more difficult to get information from managed care organizations about what exactly patients are receiving in exchange for that spending, but he said the data flow has improved.
"It's always difficult because of the contract relationships and proprietary information and all that stuff, but I think the answer is yes, that we can get better data and are getting better data from the MCOs because they are realizing that they need to do that," Willden said.
Dr. Lesley Dickson, the Nevada Psychiatric Association's state legislative representative, sees a need for both the public and private sectors to play a role in the treatment of mental health. Like Leslie, she believes that the state can do a better job of caring for the seriously mentally ill and should consider whether to keep both systems strong.
"It's a different way of taking care of patients — people that aren't really seriously mentally ill that are going to be chronic for most of their years versus other folks who just get depressed or get very, very anxious and will respond to a good intervention and get back to working," she said.
Dickson also said that it took awhile for Medicaid managed care organizations to adjust to the influx of newly insured people and expand their networks to care for them, but that they have improved. Most Nevadans who gained coverage through Medicaid expansion are enrolled with a managed care organization instead of the traditional Medicaid program where the state is responsible for paying medical bills, known as fee for service.
"Managed Medicaid indicated they could handle the influx of these newly insured folks, but they weren't really ready for the number. It took awhile to adjust and figure out how to take care of all these people," Dickson said. "I think that's coming along. I know from my perspective we can get patients on medications a lot faster now. Things are easier to get approval for."
But she still worries that monetary decisions are sometimes shaping treatment in the private sector. For instance, she said that private psychiatric hospitals have to take into consideration whether the services they are providing are reimbursable by Medicaid in deciding how to treat a patient.
"If you admit someone to one of the psych hospitals, they'll want them to be discharged in a short period of time, but psychiatric medications take awhile to work," Dickson said. "So you're being forced to discharge patients before they're really stable on the medications as you would like, or you can keep a patient if you don't think they're really ready to go, you can keep the patient there but you don't get paid for that. It creates a dilemma for the hospitals."
Those in the mental health provider community say that it still takes a month or two to get someone into outpatient mental health treatment and worry about the fragility of the behavioral health provider networks should any of the managed care companies decide to stop providing care to Medicaid patients. But they generally believe the system is improving.
"Like I said, I was a big critic when the state provided these services too, so I've seen it not work in both systems," Leslie said. "Right now I'm feeling a little more optimistic because I'm seeing concrete changes through managed care."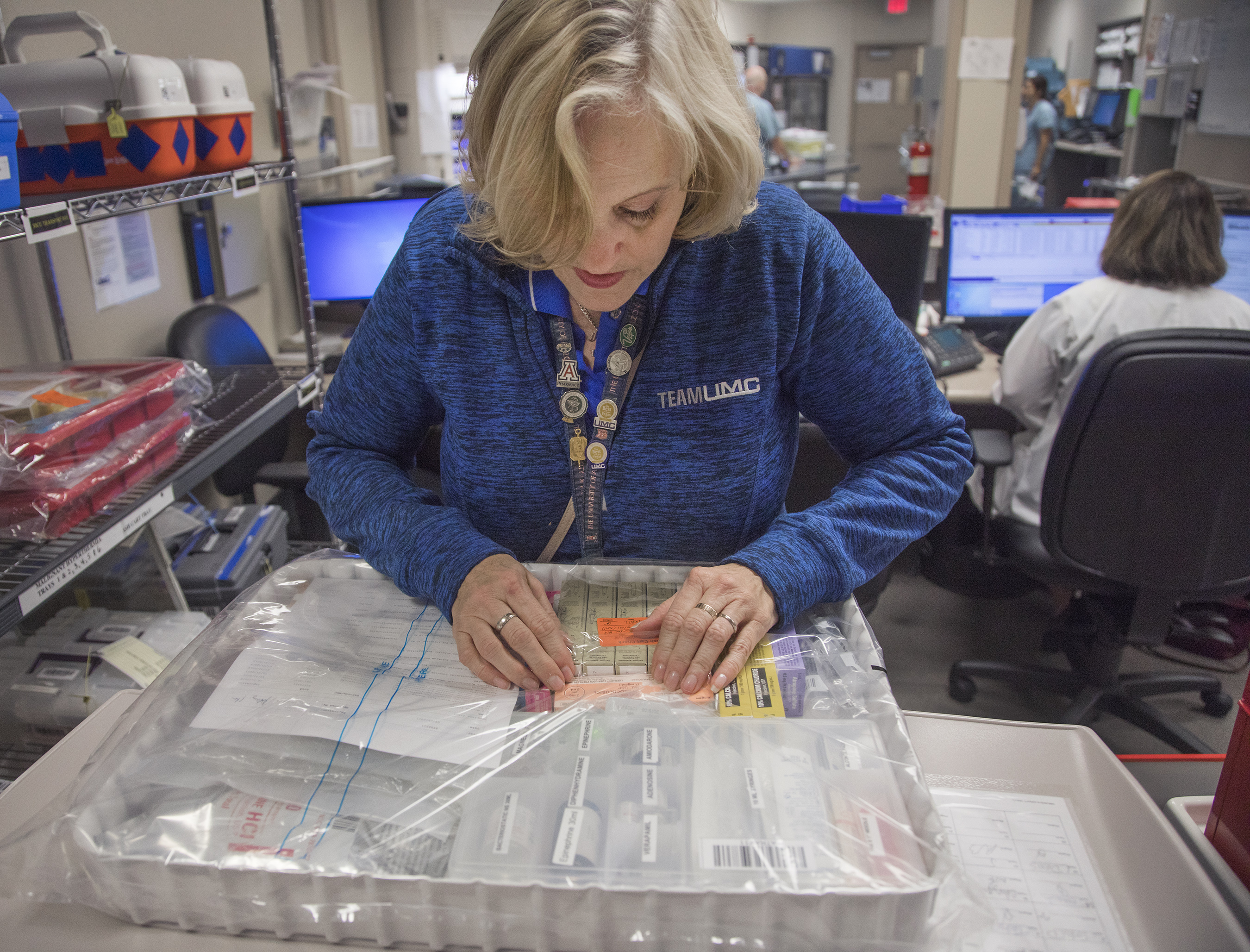 Responding to the opioid epidemic
Once thought of as a wonder drug, prescription painkillers and their illicit alternatives have roiled the nation over the last few years. In 2016 alone, opioid overdoses claimed the lives of 408 Nevadans. In response to the epidemic, Sandoval convened an Opioid Task Force, held a Statewide Prescription Drug Summit and proposed two sweeping pieces of legislation in the 2015 and 2017 legislative sessions. He also made it a key focus of his time as chair of the National Governors Association.
In general, those in the medical community believe that Sandoval brought together members of the community to address the opioid crisis in a way that likely would not have happened organically. The task force assembled representatives from the Board of Pharmacy, the Division of Public and Behavioral Health, the University of Nevada, Reno, the Second Judicial Court, the Nevada State Medical Association, the Nevada Hospital Association, and the attorney general's office, to name a few.
"I think his office needs credit for bringing this to the forefront and making sure that we as a community, not just health-care providers, are focused on doing what we need to do to prevent opioid addiction," Welch said.
Dr. Joe Iser, the chief health officer for the Southern Nevada Health District, pointed to his collaboration with the attorney general's office on an overdose mapping application. Outgoing Attorney General Adam Laxalt announced in September that he had submitted a bill draft request for the upcoming legislative session that would authorize first responders to report suspected drug overdoses in real time to the overdose reporting platform.
"I think that's going to be something helpful to us in our continued work with law enforcement," Iser said. "It's the governor's leadership that has really pushed this issue forward in our state."
The most recent bill made significant changes to how the state tracks and monitors opioid prescriptions in the state, including requiring health-care providers to report suspected drug overdoses to the state and mandating additional training for those who prescribe opioids. But the most controversial change was to the way that prescribers write prescriptions for opioids.
The legislation required any prescriber, whether a family doctor or a dentist, to obtain and review a patient's medical history or records, conduct a physical examination, assess the patient's mental health and the risk of abuse of addiction, discuss alternative treatment options and obtain a written, informed consent before writing an initial prescription for opioids or other controlled substances.
There were additional requirements — like entering into prescription medical agreements with patients, determining an evidence-based diagnosis for pain and considering referring the patient to a pain management specialist — for longer prescriptions.
To top it off, the legislation required licensing boards to develop a discipline protocol for prescribers who violated those provisions. Earlier this year, doctors balked at five-strikes-and-you're-out proposal from the Board of Medical Examiners, which licenses doctors of medicine (MDs), as unnecessarily draconian. Some doctors threatened to stop prescribing at all.
The governor's office tried to defuse some of the panic at the time by focusing on educating providers about the requirements of the new law, highlighting workarounds in the event that a doctor believed that they needed to step outside the law's requirements in a patient's best interest and emphasizing that the goal is not to cut patients off from necessary medications. O'Mara, the medical association's executive director, said she appreciated the leadership from the governor's office as doctors worked through challenges with the legislation.
"It was a little bit of a scary time for physicians and it was a very concerning time for patients who were being cut off from access to medications, sometimes rightly and sometimes wrongly," O'Mara said. "We were able to alleviate fears through some regulatory improvements but it was a big law and it was always going to take several sessions to get right."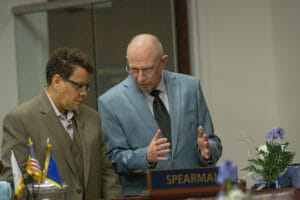 Hardy, who voted in favor of the law but expressed concern about the implementation of the bill, echoed a desire for lawmakers to take up the law again when it meets in February.
"I think pretty much everybody is aware we may have broad-brushed finer points that we will probably fix in this next session," Hardy said. "I think pretty much everybody agrees we've got to do something, we did something, and we may have stepped beyond the comfort of those people who really do need pain medicine."
But there is overall agreement that the state is better off with the work that Sandoval spearheaded on opioids than it would have been without it.
"It's been a tough road, but he's taken the lead … to try to ensure that we are evaluating, looking at, and understanding what is driving opioid addiction," Welch said. "Is it perfect right now? Absolutely not. But we are far better off today than where we were just four years ago when this was not a focus at all."
And though the rankings may not show it — Nevada still ranks last or near last for most health-care metrics, including physicians per capita and mental health overall — even critics acknowledge that the state has trended in the right direction on health care under his leadership.
"To be fair, we've been last for a long time and last by a lot. … As we are making improvements, so are other states. When you're at the bottom by a lot, it's really hard to get up a couple of slots," Leslie said. "The fact that we're last didn't mean he didn't do anything good, but it shows there's a lot more work to be done."