Sandoval signs letter asking Senate leadership not to consider Heller-sponsored health-care proposal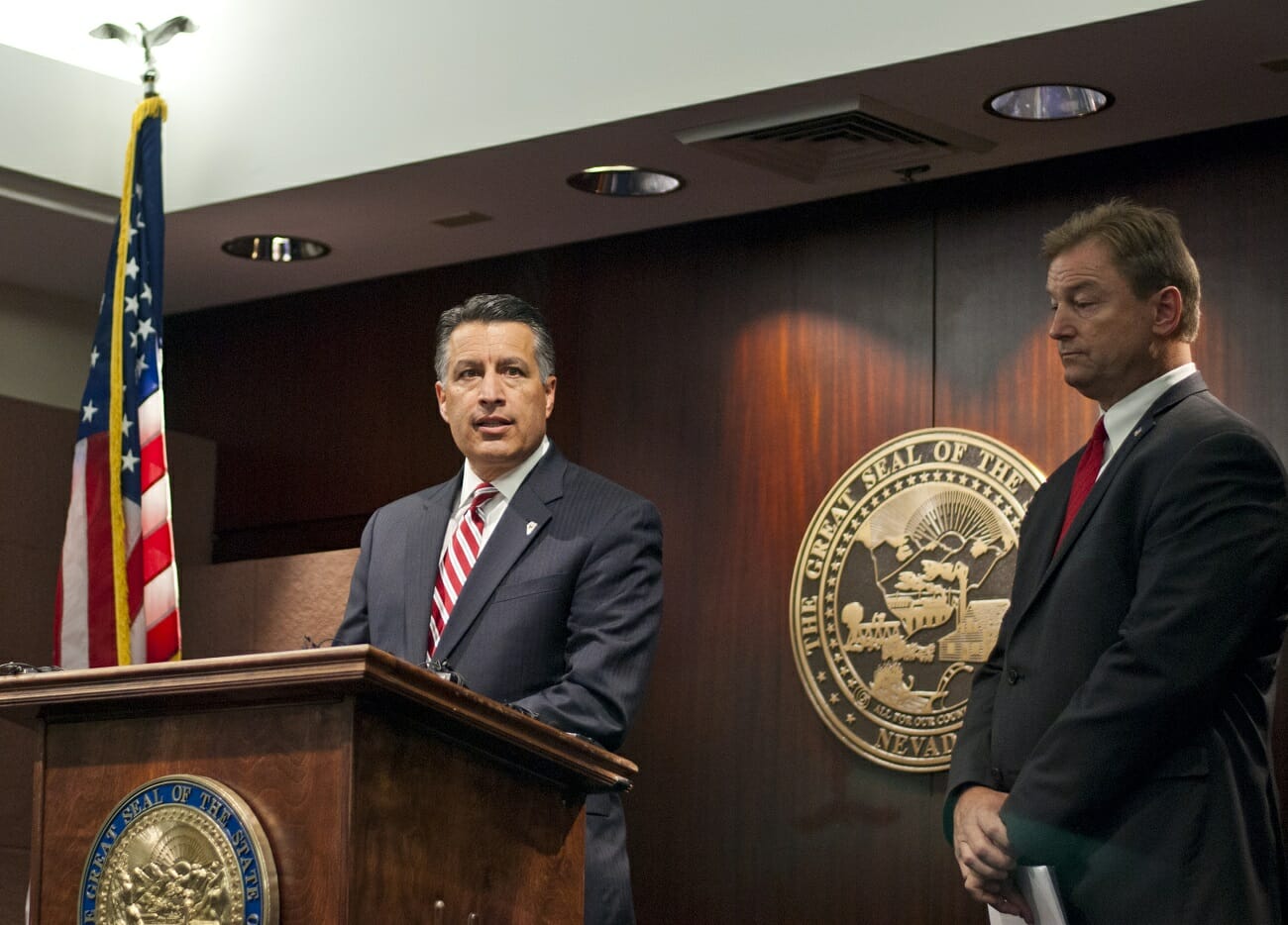 Gov. Brian Sandoval has sharply split with fellow Republican Sen. Dean Heller Wednesday over a last-ditch proposal to repeal the Affordable Care Act, joining a bipartisan group of nine other governors in asking Senate leadership not to consider the Graham-Cassidy-Heller-Johnson proposal.
The governors, who have written several letters to Congress throughout the health-care discussions this summer, asked Republican Senate Leader Mitch McConnell and Democratic Senate Leader Chuck Schumer in a letter on Tuesday to support bipartisan efforts to stabilize the federal health care system. They suggested that Congress consider measures to control costs, stabilize the market and address patients struggling with mental illness, chronic health problems and drug addiction.
"As you continue to consider changes to the American health care system, we ask you not to consider the Graham-Cassidy-Heller-Johnson amendment and renew support for bipartisan efforts to make health care more available and affordable for all Americans," the governors wrote. "Only open, bipartisan approaches can achieve true, lasting reforms."
The letter marks the first public break between Heller and Sandoval over efforts to replace the Affordable Care Act — the two Republicans appeared together in June to oppose an earlier version of the bill, and Heller has said that Sandoval's opinion weighs heavily on his decision-making process.
"If you want my support ... you gotta make sure the Republican governors that have expanded Medicaid sign off on it. I've been saying that for months," Heller said at the time. "Where is Gov. Sandoval? What does he think? How does he feel about the changes that are occurring?"
Softening the public blow to Heller, Sandoval said in a statement about an hour after the letter's release that he knows the Republican senator is "working in the best interest of the state" and that he appreciates the "intended flexibility" for states created by the proposal. However, he continued to stress the need for a bipartisan approach to addressing the nation's health care system.
"I know that Senator Heller is working in the best interest of the state and I appreciate the intended flexibility created in the Graham-Cassidy-Heller amendment which would distribute health-care funding via block grants," Sandoval said. "State experts will continue to work with our federal partners, specifically with Senator Heller's office, on ideas to improve Nevada's health-care market. I continue to believe the framework authored by bipartisan Governors is the best path to improve our healthcare system but will continue to work with Senator Heller on health-care solutions for the state of Nevada."
The letter highlights ongoing health-care discussions between Washington Sen. Patty Murray, a Democrat, and Tennessee Sen. Lamar Alexander, a Republican and chairman of the Health, Education, Labor and Pensions Committee, saying that they have "negotiated in good faith to stabilize the individual market." The two are working behind the scenes on a bipartisan "fix" designed to stabilize premiums and insurance markets.
The measure, which Heller signed onto amid a week of heated negotiations over Senate Republicans' last health-care proposal in late July, would turn most of the federal dollars currently spent on the Affordable Care Act into a block grant that would be allocated to states based on their number of poor or near-poor residents and create a per capita cap on the half-century old Medicaid program. It would keep in place most of the taxes created by the Affordable Care Act.
Last week, four Republican senators — South Carolina Sen. Lindsey Graham, Louisiana Sen. Bill Cassidy, Heller and Wisconsin Sen. Ron Johnson — unveiled an updated version of that proposal, which allows states to apply for waivers to let insurance companies charge patients higher for some pre-existing conditions and also makes tweaks to the formula by which the block grants are divvied up among the states.
Sandoval said in a statement to The Nevada Independent Monday night that officials were still continuing to analyze the legislation's potential impacts on the state. The moderate Republican governor has long held his cards close to the chest on the Graham-Cassidy-Heller amendment, saying in late August that it was too early to comment on the proposal but that his "litmus test" was for Nevada to be held harmless.
Under the inflation adjustments allowed by the proposal, neither the block grant nor the per capita cap on Medicaid will keep pace with the year-over-year costs of providing health care in Nevada, state officials say. Even if both increased each year to meet the annual rate of medical inflation, it still wouldn't be enough to meet the state's projected 5 to 11 percent growth in Medicaid costs, said Julie Kotchevar, deputy director with the state Department of Health and Human Services.
Department officials have asked for a copy of the calculations the Republican senators point to to show how states will benefit under their proposal, which show that Nevada will receive nearly $2 billion through the block grant by 2026, but have yet to receive a copy of that spreadsheet. Kotchevar noted that the senators' projections only offer a comparison against 2016 funding levels, about $1.3 billion in Nevada in 2016, but not against the projected dollars Nevada would receive in 2026 under the status quo.
The left-leaning Center on Budget and Policy Priorities estimated that Nevada would lose $257 million by 2026 under the original version of Graham-Cassidy, compared to what it would receive that year under the status quo, a number that shot up to $639 million gap under the latest draft.
"Ultimately this is to limit federal expenditures on health care. By definition that means the state has to hold more of the future risk and costs," Kotchevar said. "That is the part I think we're struggling with because we've worked so hard to reduce the rate of the uninsured."
State officials are also concerned that certain waivers allowed under Graham-Cassidy, such as allowing states to let insurance companies charge higher premiums for certain pre-existing conditions, will make it more difficult for patients to afford the cost of health care, which will eventually fall back on the state in the form of costs in some other form.
Though it's difficult to project future health care costs with certainty, the department estimates that the costs of providing health care to the various groups currently covered by Medicaid would exceed the amount the state would receive under the per capita cap somewhere between 2021 and 2025, likely sooner for the aged, blind and disabled and later for children. After that, the state will have to pay 100 percent of the costs out of the general fund, meaning the state will either need to raise taxes or cut back the services it offers to patients or payments to providers.
"These caps are limiting the federal expenditure but they do nothing to control what health care costs, and if we're not talking about that, we're just arguing about who picks up the check," Kotchevar said. "These bipartisan talks were headed more toward let's fix health care."
In addition to Sandoval, the bipartisan group of governors signing the letter include Colorado Gov. John Hickenlooper, Ohio Gov. John Kasich, Alaska Gov. Bill Walker, Montana Gov. Steve Bullock, Pennsylvania Gov. Tom Wolf, Virginia Gov. Terry McAuliffe, Louisiana Gov. John Bel Edwards, Massachusetts Gov. Charlie Baker and Vermont Gov. Phil Scott.
Last month, Sandoval and seven other governors sent a letter to congressional leaders with ideas on how to reform the nation's health insurance marketplace, including keeping the individual mandate in place and to appropriate funding to subsidize insurance costs for low- and middle-income patients throughout the rest of the calendar year.
Gov Letter on Graham/Cassidy/Heller by Riley Snyder on Scribd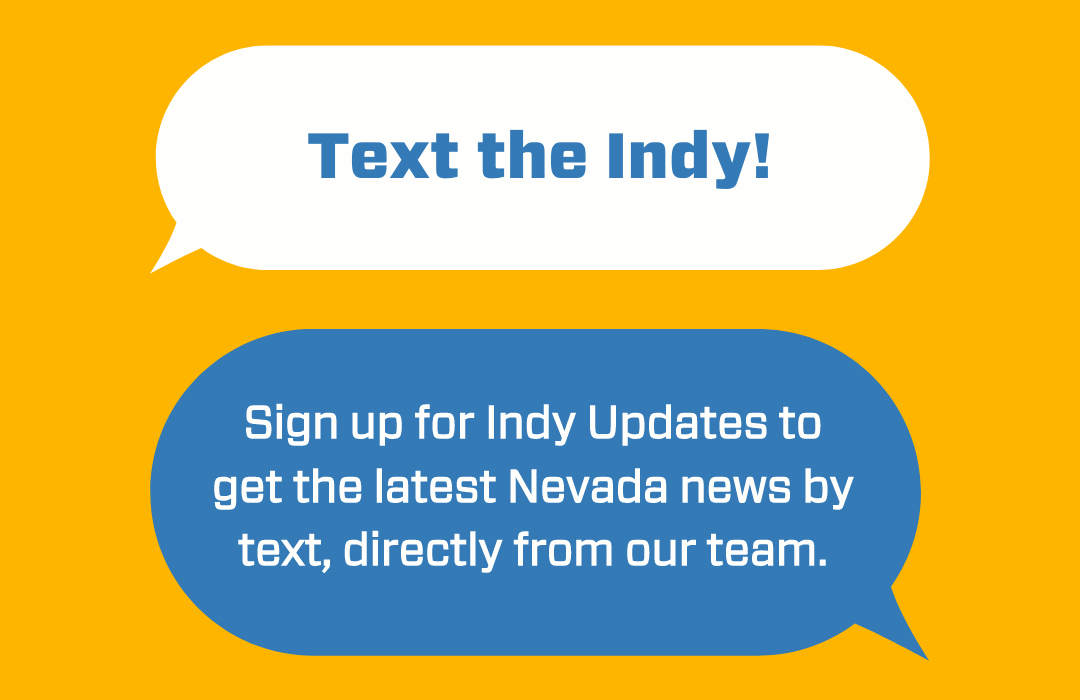 Featured Videos
Comment Policy (updated 4/20/2021): Please keep your comments civil. We reserve the right to delete comments or ban users who engage in personal attacks, use an excess of profanity, make verifiably false statements or are otherwise nasty. Comments that contain links must be approved by admin.