Henderson Council candidates jockey to preserve prosperity, address police shortages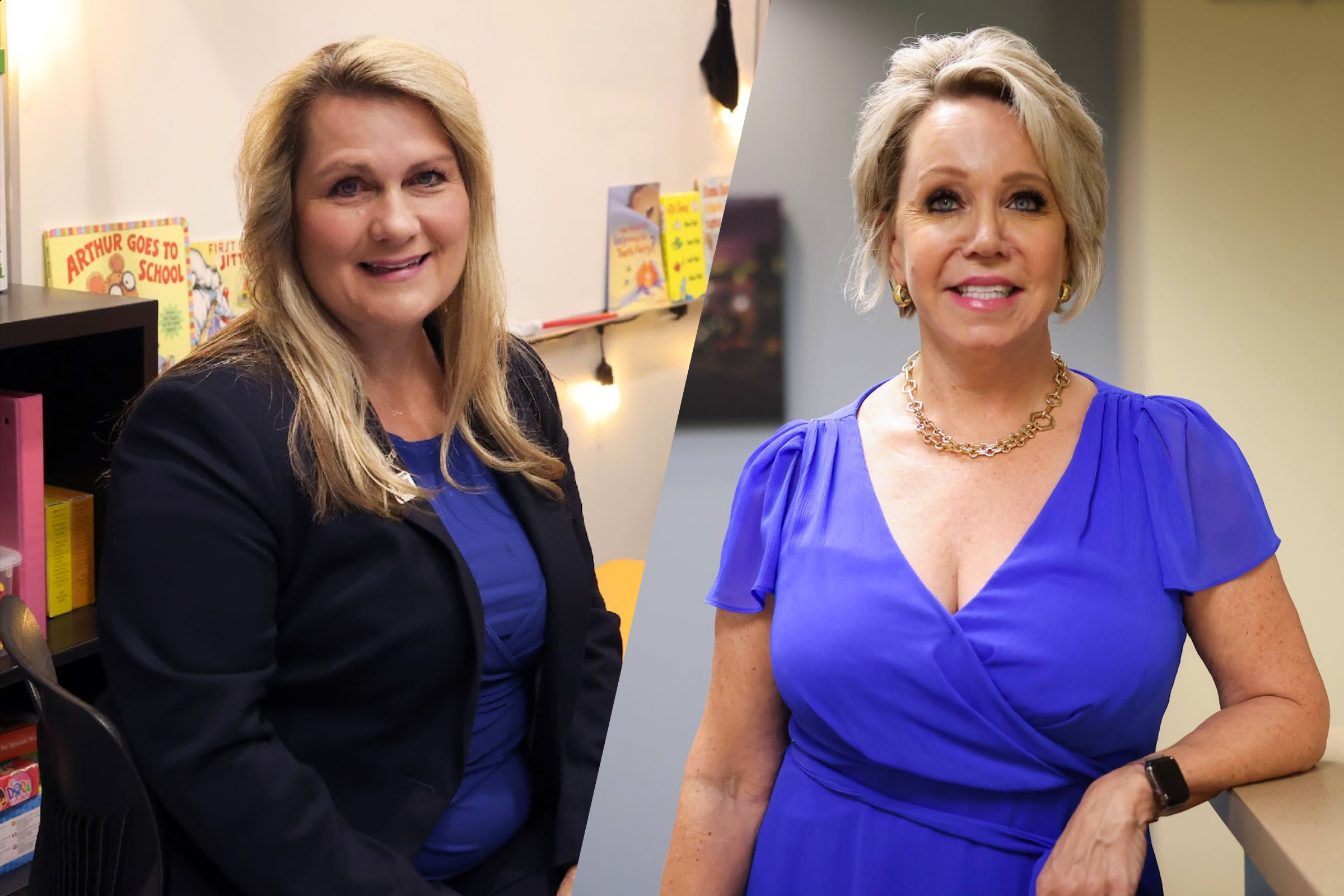 After prevailing in a six-person primary, two candidates are fighting for a seat on the Henderson City Council and seeking to fix police shortages, oversee explosive growth and preserve the quality of life in the state's second most populous city.
Trish Nash, the owner of an eponymous real estate brokerage firm, and Carrie Cox, a reading interventionist at the Pinecrest Academy Sloan Canyon campus, a charter school, have similar goals if elected to represent Ward 3. Nash said her experience and skill set distinguish her in the race, while Cox argues that she would provide a new voice to the council because she is not part of the "good ole boys club."
Nash took 31 percent of the vote in the primary. Cox took 23 percent.
The council oversees how land is used in the city — a critical function as Southern Nevada's population is expected to flourish while facing historic drought and cuts to the state's allotment of Lake Mead. Council members vote on development plans, business licenses, property taxes and how to split its $814 million budget between public safety, community programs and other projects. The Ward 3 electee will also have to work to rebuild trust between the council and residents after recent controversies have left some issues with transparency.
More than 322,000 people — or roughly 10 percent of the state's residents — call Henderson home, according to the U.S. Census estimate from 2021. The large suburban area, which includes several master-planned communities, dozens of parks and multiple shopping and entertainment hubs, has continued to grow, especially near St. Rose Parkway in the west, where the Las Vegas Raiders planted their training facility and headquarters. In the east, city officials and local businesses have revitalized historic Water Street in an effort to attract locals looking for a night out and save them a trip to the Las Vegas Strip.
Henderson is less racially diverse and has a higher median household income than Clark County as a whole.
Residents throughout the city choose who represents each of the four wards for the four-year term. Ward 3 extends north of the 215 Beltway and Lake Mead Parkway to Russell Road from Whitney Ranch to Lake Las Vegas.
In June, Henderson voters chose Councilwoman Michelle Romero, a former city employee who spearheaded redevelopment from 2007 to 2016, to replace termed-out Mayor Debra March, leaving a vacancy in the Ward I seat. In January, the new Ward 3 representative will vote with the other council members to appoint a new Ward I representative or hold a special election to fill that position.
This is Cox's second attempt to represent Ward 3. She originally ran for the nonpartisan seat in 2017 against incumbent John Marz, who can't run again because of term limits. She lost to Marz by by 440 votes.
Cox said the decision to run again was difficult and came with sacrifices, including selling her family's restaurant and stepping back from teaching kindergarten to free up her schedule for campaigning. But Cox said her passion for the position ultimately drove her to try again.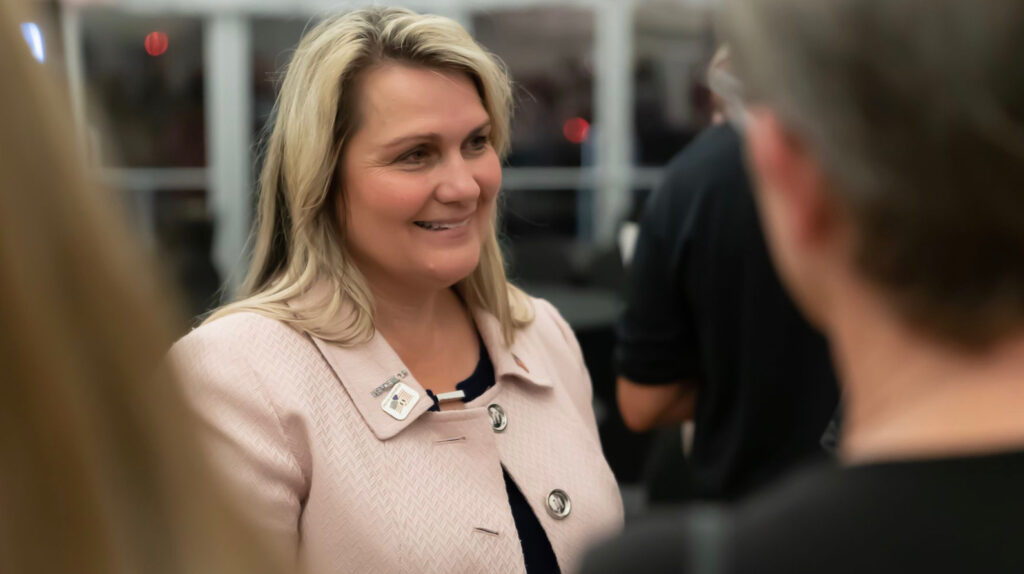 "This race is not about me," said Cox, a Henderson resident for 25 years. "I have to do the hard work, but it really is about residents and businesses and public safety that I'm most concerned about."
Cox's top priority is supporting public safety and ensuring that Henderson preserves its high quality of life, which for her means a low crime rate, safe schools, thriving small businesses and award-winning parks. A 2021 community survey found that 97 percent of residents said Henderson was a good place to live and 94 percent said it was a good place to raise a family.
For Nash, running for councilwoman was the "natural progression" after being involved in the community for more than 20 years. Nash is the former chair of the Henderson Chamber of Commerce, the vice chair of the City of Henderson Comprehensive Plan Implementation Advisory Committee and the board chair of the nonprofit Living Grace Homes, which houses young women and teenage girls in need.
"I want to be a voice for our community," Nash said. "I have been in the community working, rolling up my sleeves in the community, volunteering since I can remember. It's not like I just started and decided to run for office."
Nash said her experience in real estate gives her a unique understanding of Henderson.
If elected, Nash said she would maintain the reasons people want to live in Henderson — public safety, low taxes and a high quality of life — while improving education, one of the reasons people choose not to move to Henderson.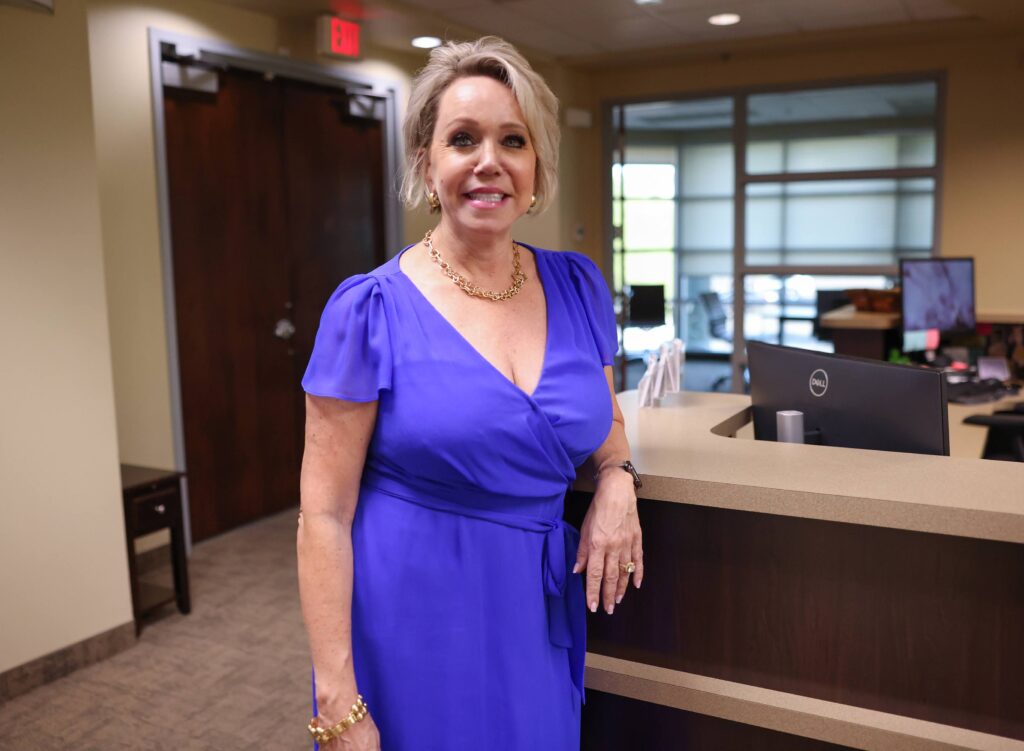 Nash is leading the money race with more than $460,000 in cash on hand. She spent about $200,000 in the second quarter this year, mostly on advertising and special events. She loaned her campaign $300,000 and has received $5,000 from the IT company XIT Solutions and $3,500 from the Rainbow Club Casino on Water Street.
Cox has about $48,000 in cash on hand. Last quarter, she spent $29,000 — almost $7,500 of which was an in-kind expense — on advertising and a $2,000 donation to Veterans in Politics, which has endorsed her. She received a $40,000 loan from her husband and contributed $10,000 herself to her campaign. Her top contributions are $5,000 each from the two Henderson police unions.
Here are their top priorities.
Public safety
Both candidates want to support the police and fire departments to keep Henderson as one of the safest cities in the nation. The most recent report ranks Henderson as the third-safest large city and Las Vegas as the 14th.
Nash said a 12-week citizen training program with the Henderson Police Academy helped her fully understand everything the police do for the city.
"Once I really understood what they do [and] all that happens within our city, we just have to ensure that we have the proper funding to take care of the needs of our police and our fire," Nash said.
Henderson devotes $191 million — 59 percent — of its general fund to public safety.
Nash wants to maintain that budget, but not at the expense of the city's community programs, which she said give Henderson its high quality of life. Nash said she is working with the Henderson Police Department to create a foundation that could be a fundraising arm for the department.
Cox's campaign focuses on addressing issues with recruitment, retention and retirement of police officers during a nationwide shortage. There are 46 openings in the city's team of 367 police officers.
Cox, who is endorsed by the unions Henderson Police Officers Association and Henderson Police Supervisors Association, said the shortage stems from internal issues between the city and the police.
She declined to explain specific issues, saying she didn't know what she could share on behalf of the unions and was not trying to "make an enemy of the city council." But she said there is a rift between the city and the police chief and union employees. She pointed to issues with former Henderson Police Chief LaTesha Watson, who had a tense relationship with unions that partly led to her firing in 2019, as a publicly known example of this rift. Watson, a Black woman, sued the city for racial discrimination.
"We're hemorrhaging officers and the morale is low because of internal issues that need to be addressed, and they need to be addressed now," Cox said. "And that is going to take someone who can get in there and be strong and say, 'Hey, this isn't okay anymore.'"
Cox previously worked as a paralegal settling family court cases, and said she wants to use that experience to iron out a "win-win" for the city and police officers. If both sides were interested in having a conversation, Cox said she would help negotiate those issues, which would improve problems with recruitment and retention.
For recruitment, Cox wants to ramp up efforts because she said the current program is not robust. She said she personally recruits for the police at college graduations and would continue if chosen to represent Ward 3.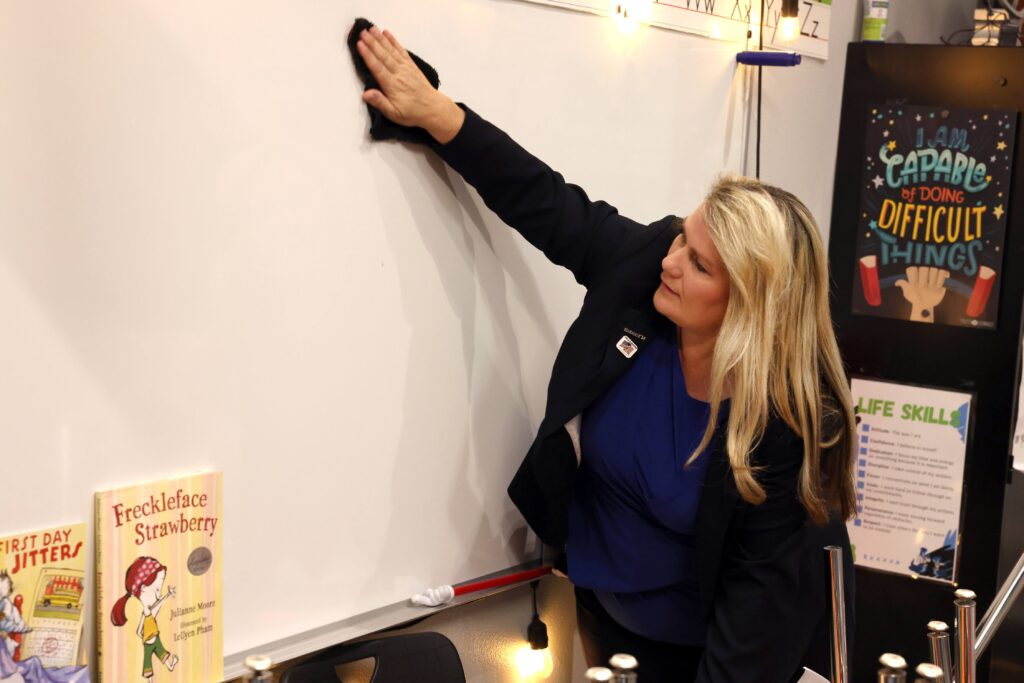 Growth
Nash and Cox each said they would like to diversify Henderson's economy while ensuring that growth accounts for water-use reductions.
Nash pointed to the Raiders practice facility and the Haas Automation manufacturing facility in West Henderson as good examples of diversified growth she'd like to continue. IT companies and medical companies are other welcomed additions, she said.
"These are companies that add value to our community, but also get jobs and low water usage," Nash said.
Cox, who serves on the Clark County Community Development Advisory Committee, said she'd like to see more restaurants, single-family homes and master-planned communities.
"We are doing a ton of apartments to house the amount of population we have. But in the end, do we want everyone just stuck in an apartment?" Cox said. "I want to see homeownership for families. I want them to have that and if we don't have the homes available, then that's an issue."
She said growth will have to come with doubling down on conservation efforts.
Nash said her real estate background has given her institutional knowledge about zoning and planning that have prepared her to be a councilwoman.
But Cox sees that experience as a potential conflict of interest if Nash is elected and former or current clients come before the council for development proposals. She questioned if Nash would properly abstain from such votes.
"As a residential real estate broker, I cannot think of one conflict that would arise during my role as a Councilwoman," Nash said in an email. "It is irresponsible for my opponent to consistently make up statements that have no merit. In the rare case, a conflict would arise, I would absolutely abstain on the advice of the City Attorney."
Education
The city council does not have direct authority over education, but Nash said she would use her platform as a councilmember to advocate for Henderson schools to the Clark County School Board. Cox has served on PTAs at several schools for more than 25 years and is part of the City of Henderson Blue Ribbon Commission on Educational Excellence and Youth Opportunity.
Nash and Cox both support school vouchers and Henderson having its own school district.
Henderson Councilman Dan Stewart is leading the most recent effort to break up the school district. Critics have expressed concerns about equity if the rest of the district separates from Henderson schools, which have higher graduation rates, proficiency rates and ACT scores than the district as a whole. Proponents of the breakaway argue that the way the state funds education, specifically the pupil-centered weighting, would address those equity concerns.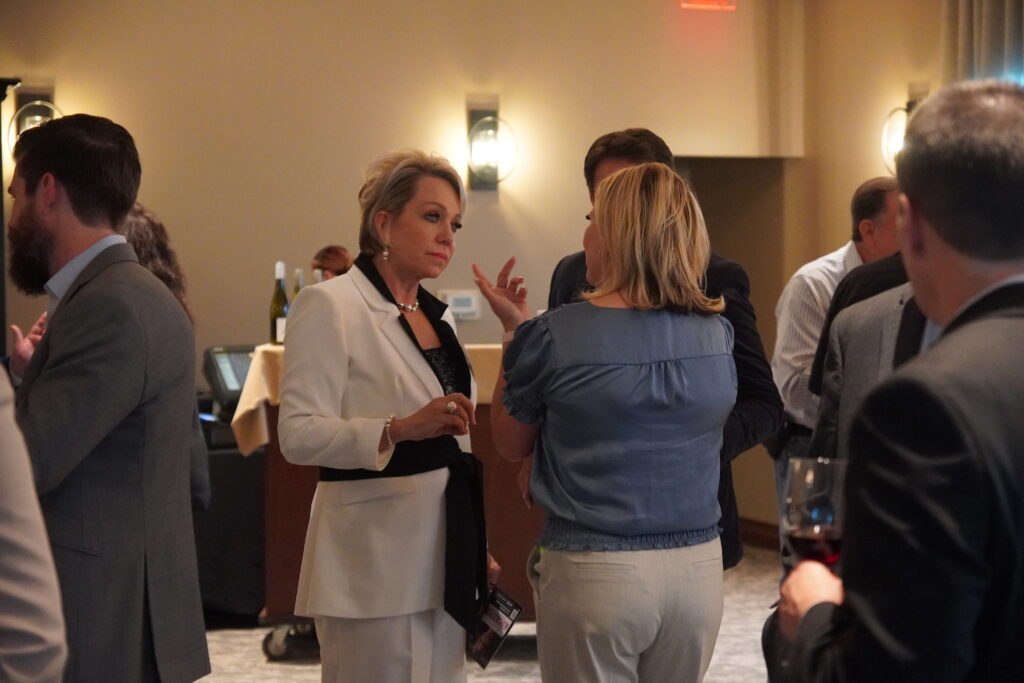 Transparency
Recent controversies have made transparency on the council an issue for the race.
In 2020, public backlash drove the council to reverse course on using $2 million worth of federal pandemic relief funds on expanding the City Hall.
That same year, some residents also took issue with how the council handled the $84 million Dollar Loan Center arena in Green Valley Ranch that now houses the Henderson Silver Knights, a minor league hockey team. Before construction, critics said the project lacked transparency and they collected 3,000 signatures in opposition, though other residents supported the arena and counterprotested the petition.
A recent op-ed from a member of the Henderson Coalition for Responsible Government, which led the charge against the arena, accuses the council of "deal making, money exchanges, and political corruption."
Cox pointed to that op-ed as an example of issues plaguing the council. She said Henderson has "selections" instead of elections, in which sitting council members act as a political machine to ensure their chosen candidate joins them on the council.
"Their chosen candidate is my opponent," Cox said. "And the reason why is because I do advocate for police, and I do advocate for fire."
Cox said the council previously supported Steve Rice — who had endorsements from the mayor and the incumbent — but turned to Nash after he finished fourth in the primary.
In a statement, Nash said Cox's suggestion that the sitting council does not advocate for first responders is "reckless and false," and emphasized her own support of Henderson's police and firefighters. Nash said she earned Mayor-elect Romero's endorsement because of her business experience, volunteer roles and leadership in the city.
A PAC for Ward 2 Councilman Shaw contributed $5,000 to Nash's campaign. None of the other sitting council members have donated to her campaign as of June 30.
Nash said the issue of transparency boils down to a lack of communication between the council and the public.
If elected, Nash said she would have quarterly town halls and an open-door policy. She gave an example of her response to a voter who left Nash an angry voicemail to show how she would talk with constituents. Nash called back, much to the woman's surprise, and talked through her concerns.
"And when we were all done, she said to me, 'You know what, thank you for calling me. I didn't think you would call me back. I better understand now. And you know what, hun, you can have my vote,'" Nash said.
Her business background, she said, helps her deal with people effectively.
Cox said she would like to do a weekly newsletter email and post on Facebook to communicate with voters.
The general election will be held on Tuesday, Nov. 8.
Correction (Sept. 6, 2022 at 8:25 a.m.): A previous version of this article misstated Trish Nash's affiliation with the Henderson Chamber of Commerce. She is the former chair of that organization.
Correction (Sept. 7, 2022 at 9:54 a.m.): This article has also been updated to correct the number of votes Carrie Cox lost by in a 2017 election.
The Nevada Independent is raising $200,000 by Dec. 31 to support coverage of the 2024 election.
Tax-deductible donations from readers like you fund this critical work.
If you give today,your donation will be matched dollar-for-dollar.
Give + Get Matched
Featured Videos