Henderson mayoral candidate launches new PAC aimed at breaking up school district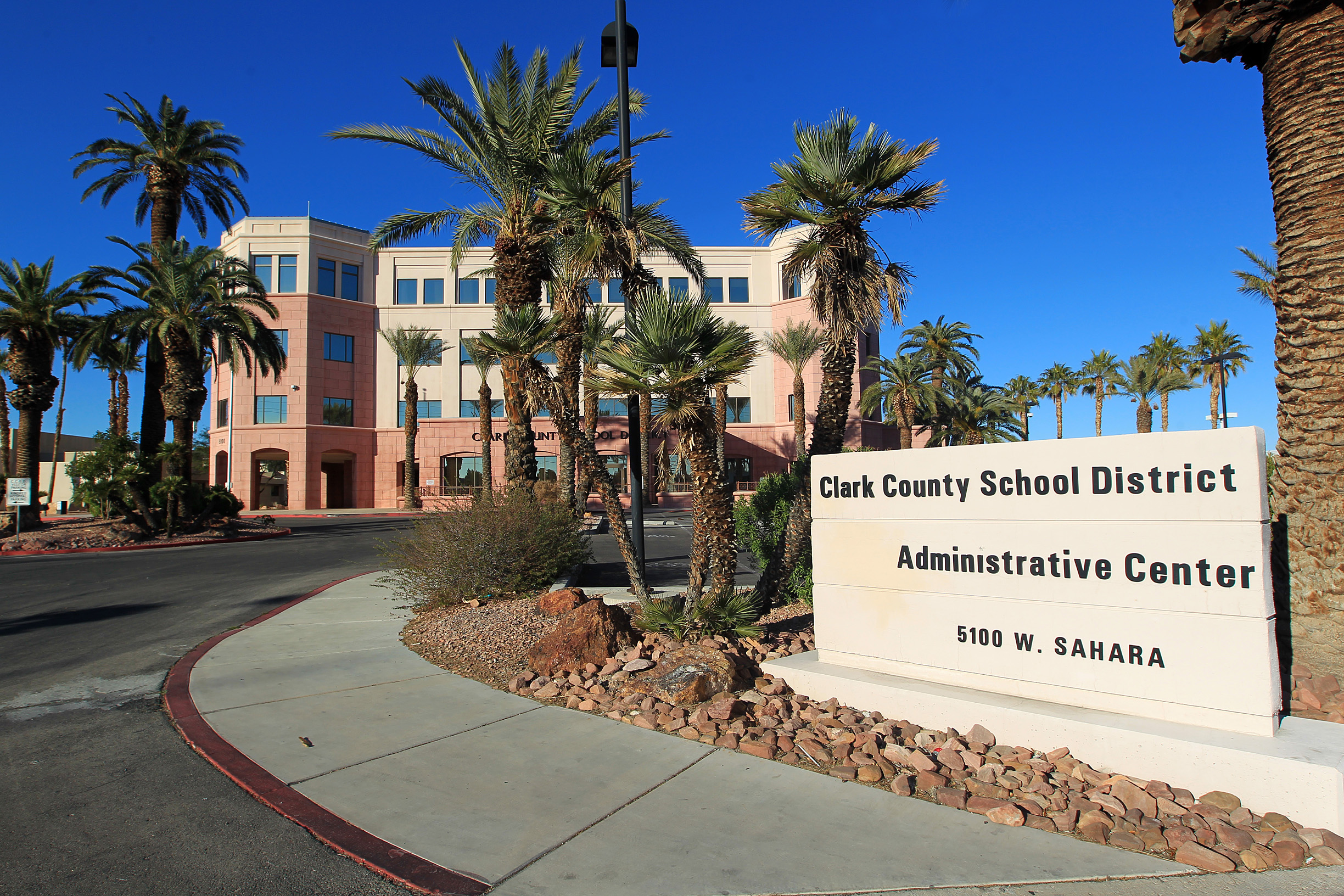 A new political action committee affiliated with Henderson City Councilman and mayoral candidate Dan Stewart is reigniting the push to break up the Clark County School District.
The PAC, called the Community Schools Initiative, was formed June 23, according to a filing submitted with the secretary of state's office. Its purpose, as described in the filing, is to "support a ballot initiative to allow communities to opt out of countywide school districts."
Stewart, who announced his candidacy for Henderson mayor in April, is listed as the president and treasurer of the PAC, while Annalise Castor, who has been involved in previous efforts to break up the school district, is the secretary.
The PAC intends to start exploring support and funding sources for the potential statutory initiative, which would ask voters if they favor allowing municipalities, such as Henderson, North Las Vegas, Las Vegas, unincorporated Clark County and Mesquite, to opt out of the countywide school district, said attorney Daniel Stewart, who is the councilman's son and helped register the PAC.
Statutory initiative petitions can be filed starting on Jan. 1, 2022, and signatures must be submitted to counties for verification by Nov. 23, 2022. From there, qualified statutory initiative petitions would go to the 2023 Legislature and, if no action is taken within 40 days, they would head to the 2024 general election ballot.
"The early information is that there are funding sources out there," Daniel Stewart said of his father's effort. "If that turns out to be real, then I think everyone — supporters, funders, PAC — the entire group will work to get the final language right so that when it's submitted in January, everybody's good with that."
The ballot initiative process represents a potentially multi-year process, but the subject itself — whether to separate the massive Clark County School District into smaller chunks — has been a debate for years, if not decades. It's a complex undertaking, rife with concerns that arise regarding civil rights, bonding and other logistics.
An effort to break up the school district in 2015 resulted in Assembly Bill 394, which left the district intact but spread out administrative-level power. In theory, the so-called reorganization gave principals and newly created school leadership teams more autonomy, but the implementation has been uneven. Some school organizational teams are more active than others, and the extent of school autonomy hasn't always been clear.
Even so, education continues to be the concern Councilman Stewart hears most often, hence his desire to make it a campaign issue, his son said. The statutory initiative would also give voters the chance to weigh in on the controversial topic that has garnered years of debate.
"I think now's the time to see if people have an appetite for something slightly different," Daniel Stewart said.
Local municipalities have waded deeper into the education realm over the past year. The City of North Las Vegas launched its own microschool last year, giving parents an in-person school option during the pandemic. And, more recently, the Las Vegas Review-Journal reported that the City of Las Vegas hopes to start its own public charter school.
Councilman Stewart released a statement calling for more innovation when it comes to improving K-12 education.
"We need creative education solutions to ensure our communities are strong and competitive, and our children receive the world class education they deserve. We must change course," he wrote. "The Clark County School District has grown too large to be responsive to the ever-changing needs of our diverse communities and the extensive needs of our students. This initiative will allow for the creation of smaller districts that are likely nimbler, more responsive, and better suited to serve the children they are entrusted to educate."
A draft of the proposed petition language wasn't immediately available, though Daniel Stewart said it would be made public soon and would likely evolve over the coming months before anything is filed in January.
For more information about how ballot initiatives work in Nevada, check out our explainer video here.