Brothel owner, Assembly candidate Dennis Hof dead at 72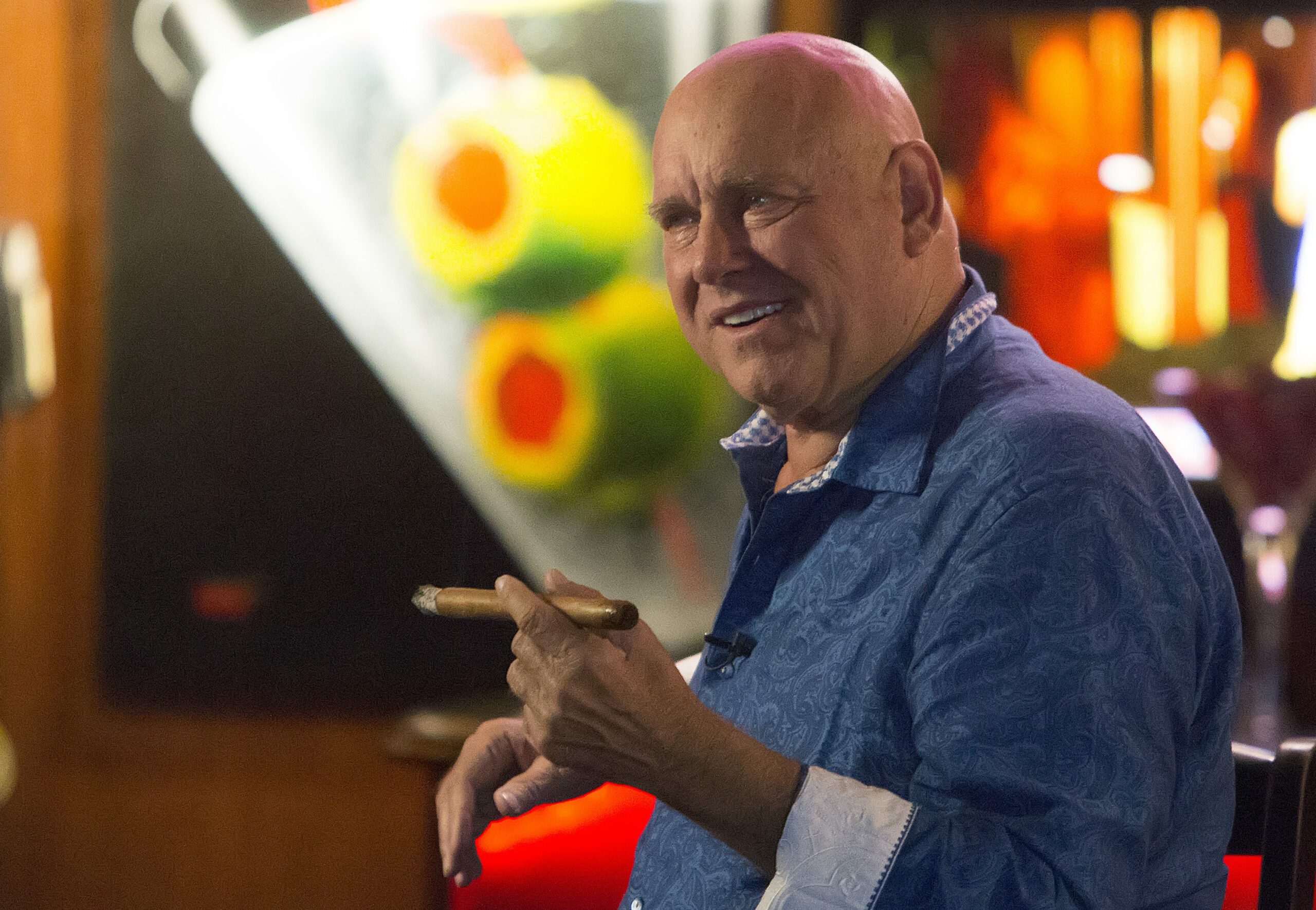 Nevada brothel owner and Assembly candidate Dennis Hof, a larger-than-life personality who was unapologetic about selling sex even amid rising criticism of the industry and who proclaimed himself the "Trump of Pahrump" as his political star ascended this year, has died just two days after his 72nd birthday.
Nye County spokesman Arnold Knightly said Hof had gone to sleep at the Love Ranch South in Crystal and did not wake up. Authorities, who were summoned around 11 a.m. on reports that Hof was unresponsive, have said there are no obvious signs of foul play.
"Right now, on its face. it looks like a normal death, but we are taking precautions and doing an autopsy," said Nye County Sheriff Sharon Wehrly, whose agency also confirmed the death with a statement posted on its Facebook page.
Just hours earlier, Hof celebrated his birthday along with longtime friend and pornographic actor Ron Jeremy, former Maricopa County Sheriff Joe Arpaio, and anti-tax crusader Grover Norquist.
"The birthday party was last night at the Pahrump Nugget," Wehrly said. "From what I understand, it was fine."
His campaign consultant, Chuck Muth, tweeted that Jeremy found him Tuesday morning when he tried to wake Hof up to attend a lunch at the Pahrump Senior Center.
Norquist said in an email to The Nevada Independent that Hof seemed in high spirits on Monday as he held court at the party, which was scheduled to come on the heels of four days of celebration that included a cathouse crawl.
"He MC'ed the event last night for 3 hours. He had the crowd in stitches, regaling us all with stories from his work and campaign. He liked people and that crowd loved him back. Amazing to watch," Norquist wrote. "He was full of life and energy last night and it is a very difficult to realize we lost him."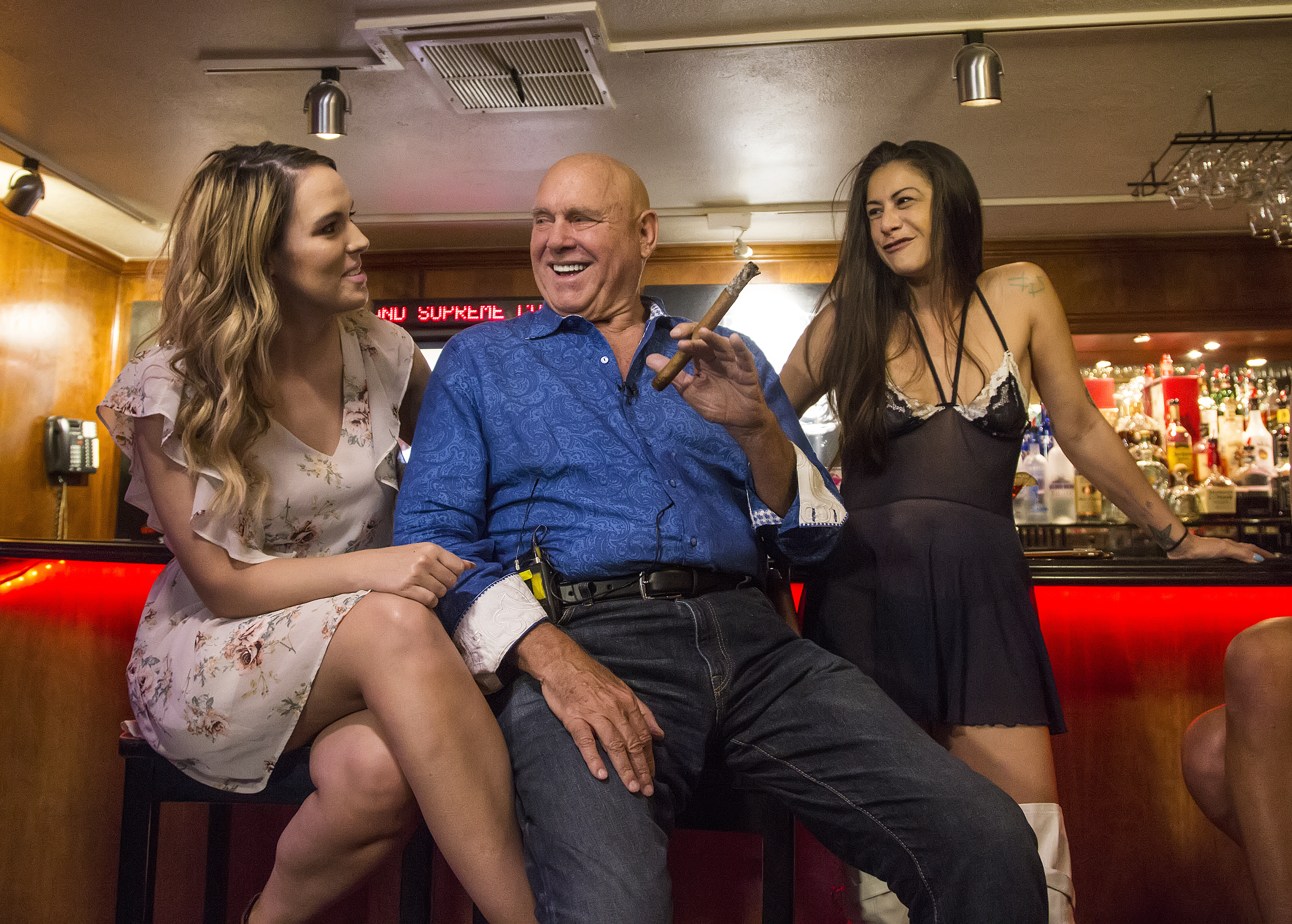 Election questions
Hof's death comes three weeks before Election Day, when he was expected to cruise easily to victory in a heavily Republican rural Assembly district.
"I just think it's a shame that what a lot of us were all looking forward to we won't get to see," said Muth, who is writing a book about Hof's upset victory and said he never thought this would be the final chapter. "He was going to be the Uber and AirBNB in politics. He was going to totally disrupt politics in Nevada."
Hof was unabashed about his work as a legal pimp, but his bravado made many in the Republican establishment uneasy and questions lingered about whether he would be isolated from his legislator peers in the upcoming legislative session.
Now they're grappling with their next steps electorally.
Hof's name will still remain on the ballot for the November election. Nevada law specifies that candidates who die after the fourth Friday in July will still appear there, but the county clerk must post a notice that the candidate is deceased at every polling place.
If the deceased candidate receives a majority of the votes, the office is vacated and must be filled as if the candidate died in office. Nevada's Constitution requires that the board of county commissioners fill any vacant legislative seat with a person of the same political party.
For vacancies in districts that cover more than one county, state law sets forward a complicated procedure where each County Commission meets separately and nominates a person to fill the seat, and then the chairmen of those commissions will meet and cast votes proportional to the share of the population of the district in each county..
If no nominee wins a plurality, the county commissions must then meet, each select a nominee, and decide the nominee by "drawing lots." Assembly District 36 covers parts of Clark, Nye and Lincoln counties. (Nye County effectively has the deciding vote because its residents form the largest share of the district's population, according to Assembly Republican Leader Jim Wheeler.)
Democrat Lesia Romanov, a school administrator and political newcomer, is the only other candidate running for the seat. Immediately after the news broke, Romanov told the Las Vegas Review Journal that she was "stunned."
"This is not anything we anticipated," she said. "And really we send out our condolences to those who cared about him. Obviously he was my opponent, but I would never wish anything like this on a person."
Hof isn't the first political candidate who has died this cycle. John Wagner, an Independent American Party activist who was running for the state Senate District 16 seat, died at the end of August, according to The Nevada Appeal. Wayne Thorley, deputy secretary of state for elections, said notices also will be posted at the polling places where Wagner's name appears on the ballot.
"It is rare, but it has happened twice now this year," Thorley said, referring to candidate deaths.
The looming question is whether voters will cast enough ballots for Hof — despite his death — to catapult him to victory. Nevada voters faced a similar situation in the 2006 primary election after the death of Kathy Augustine, a Republican running for state treasurer. Augustine died weeks before the election after being murdered by her husband. Because of the close proximity, her name remained on the primary ballot. She received about 20 percent of the votes, but her opponent, Mark DeStefano, won with roughly 43 percent of the votes.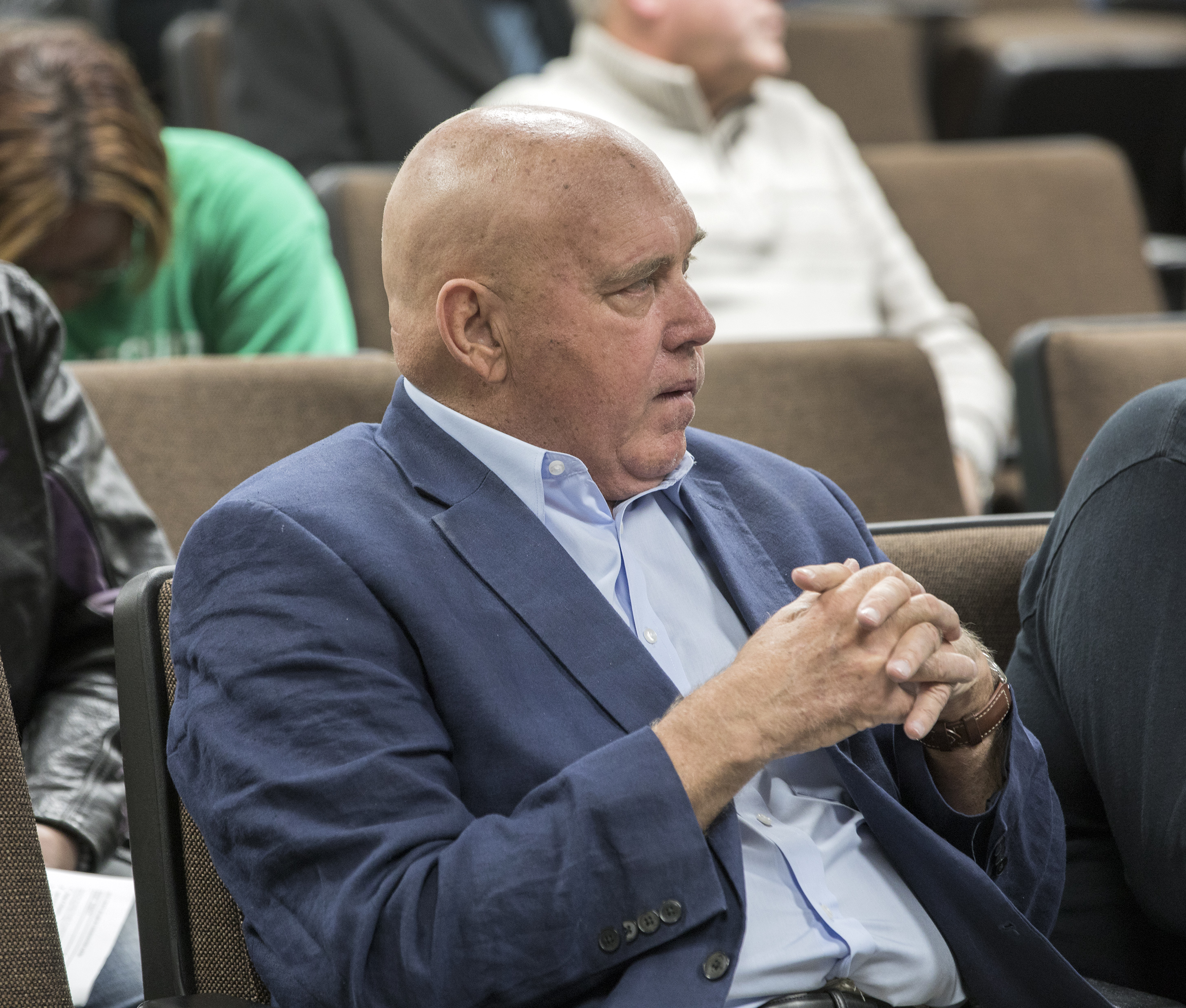 An unusual trajectory
Born in Phoenix, Arizona in 1946, Hof started out with a paper route at age 9 and then migrated to a more steady job: "You couldn't get laid without a car, so I got motivated and went to work at a local gas station," he wrote in his 2015 autobiography, "Art of the Pimp."
He made side money by helping girls deceive their parents about who they were dating. He would show up at their homes looking clean-cut and make polite conversation with the parents about taking their daughter on a date, then take the girl to the boy she was actually with and who the parents didn't approve of.
"Sometimes I did this three and four times a night, and looking back, I can see that was where I first started developing the negotiating skills that later turned me into a master salesman," he wrote.
Driven by wisdom gleaned from Dale Carnegie's book "How to Stop Worrying and Start Living," he went on to buy a handful of gas stations. He first patronized Nevada brothels on a father-son road trip in the early 1970s as the gas crisis eased and his financial fortunes rose; he returned many times after that as his marriage fell apart.
"It would be more accurate to say that I had fallen madly in love with prostitutes," he wrote. "in Nevada I could be my true self. If I wanted to f*** three times a day and more, I did. And the more I f***ed, the better I felt. I wasn't worried about the Meaning of Life anymore. I knew what it was."
He bought the Moonlite Bunny Ranch in 1992 with dreams of making it better than the Mustang Ranch owned by the notorious Joe Conforte, who fled to Brazil to avoid prison time for tax evasion in the early 1990s. He fixed up the business, tried to coach the working girls on negotiating their own prices rather than setting a fixed rate, and rebranded the place "Dennis Hof's World Famous Moonlite BunnyRanch."
Hof became synonymous with Nevada's legal brothels through his bombastic, media-friendly personality, rubbing elbows with famous porn actors including Jeremy and taking a starring role in HBO's Cathouse reality series, which ran for more than a decade. Eminently quotable and with a knack for grabbing a headline, he corralled his working girls in a "Hookers for Hillary" campaign and brought prostitutes to the Legislature in 2011 to steal some of the limelight from then-Sen. Harry Reid, who gave a speech that called for the end of legal brothels.
"We're always looking for something to get us on 'Saturday Night Live' or on the late-night shows. I'm good at that," Hof said in a 2015 interview with Business Insider.
His interests turned more political in recent years, culminating with a failed run as a Libertarian against Pahrump-area Assemblyman James Oscarson in 2016. Defeated, Hof changed his party registration and defeated Oscarson by 6.3 points in a GOP primary upset in June to represent the rural Assembly district. During the campaign, Hof had hammered Oscarson for his vote for Gov. Brian Sandoval's Commerce Tax and countered with promises to repeal the tax and oppose all other tax hikes going forward.
"I believe his victory was a powerful signal to candidates across Nevada that tax hikes are political poison and the Nevada GOP was well on its way to rediscovering its Reagan/Laxalt roots," Norquist wrote.
Hof was poised to face Romanov in the general election in a district where Republicans outnumber Democrats by 8,300 voters, a double-digit margin.
But Hof's candidacy was accompanied by increased scrutiny on his relationship with brothel workers, several of whom said that he initiated unwanted sexual contact with them. Hof has openly acknowledged that he had sex with many of the women who worked in his brothels, although he called the allegations of sexual assault politically motivated and sought to discredit the women who lodged them.
Nevertheless, the Nevada Department of Public Safety launched a probe into allegations of sexual assault by Hof in September of this year. The investigation continues, and the agency declined to offer further details on its status on Tuesday.
Legal brothels overall have come under increased scrutiny this year, and Lyon County voters will weigh in on an advisory question this November aimed at directing the commission whether to ban them. Hof owned all four of the brothels licensed in the county.
Earlier this month, Lyon County Sheriff Al McNeil told commissioners that the county had long had inadequate screening procedures for prostitute work cards that could be exploited for human trafficking and organized crime. Immigration Customs Enforcement agents and deputies conducted a joint check of the brothels
The brothels have also been the site of overdoses and near-overdoses: NBA star Lamar Odom was found unconscious in the Love Ranch South in 2015 with cocaine in his system, although he was not charged because prosecutors could not say with confidence that he ingested the cocaine in Nye County.
In a March 2014 incident that has not been widely reported, a 43-year-old prostitute was found dead at Hof's Sagebrush Ranch Brothel in Mound House. The coroner determined the woman had died of an accidental overdose of methamphetamine, methadone and oxycodone.
The Nye County Commission also temporarily shut down the Love Ranch in August, citing late brothel licensing fees and other unresolved violations. A federal judge ordered it reopened a few weeks later.
Hof had intentions to divest of his brothels to avoid distractions and focus on politics, according to Muth, and had sold one in Southern Nevada ahead of the primary with plans to sell the Love Ranch South. In recent weeks, he also showed signs of health problems — he was out of state for surgery on cataracts twice in the past few months, and he had diabetes and knee troubles.
But his innovating — and efforts to garner headlines — didn't appear to be slowing down. In May, he announced plans to create an anti-aging medical rejuvenation center outside of Carson City that would offer treatments for balding and erectile dysfunction. He announced earlier this month that he was looking into the possibility of bringing sex robots to the brothels.
"We want them to come to us and show us the best ones to use, any companies out there that think they are wanting to partner with us contact us immediately. I want to have this going before the end of this year," Hof said in a statement.
The death of Hof, by far the most recognized of brothel owners, raises questions about the future of the businesses. 
"Dennis was very well prepared for something like this to happen," Muth said, adding that a trust had been set up and he believed longtime madam Suzette Cole would inherit the businesses.
George Flint, a longtime lobbyist for Nevada's brothel industry, said he believes there's a "strong possibility" that Hof's death could negatively affect the campaign to outlaw brothels in Lyon County. Beyond that, Flint declined to speculate about what might happen to Hof's brothels or the legalized sex industry at large.
"I think at this point we're just going to have to sit back and cool our jets," he said by phone Tuesday.
Muth said the brothel supporters planned to continue on with a forum they scheduled for Thursday to fight against the ban, on the basis that they think Hof would have wanted them to continue with the event.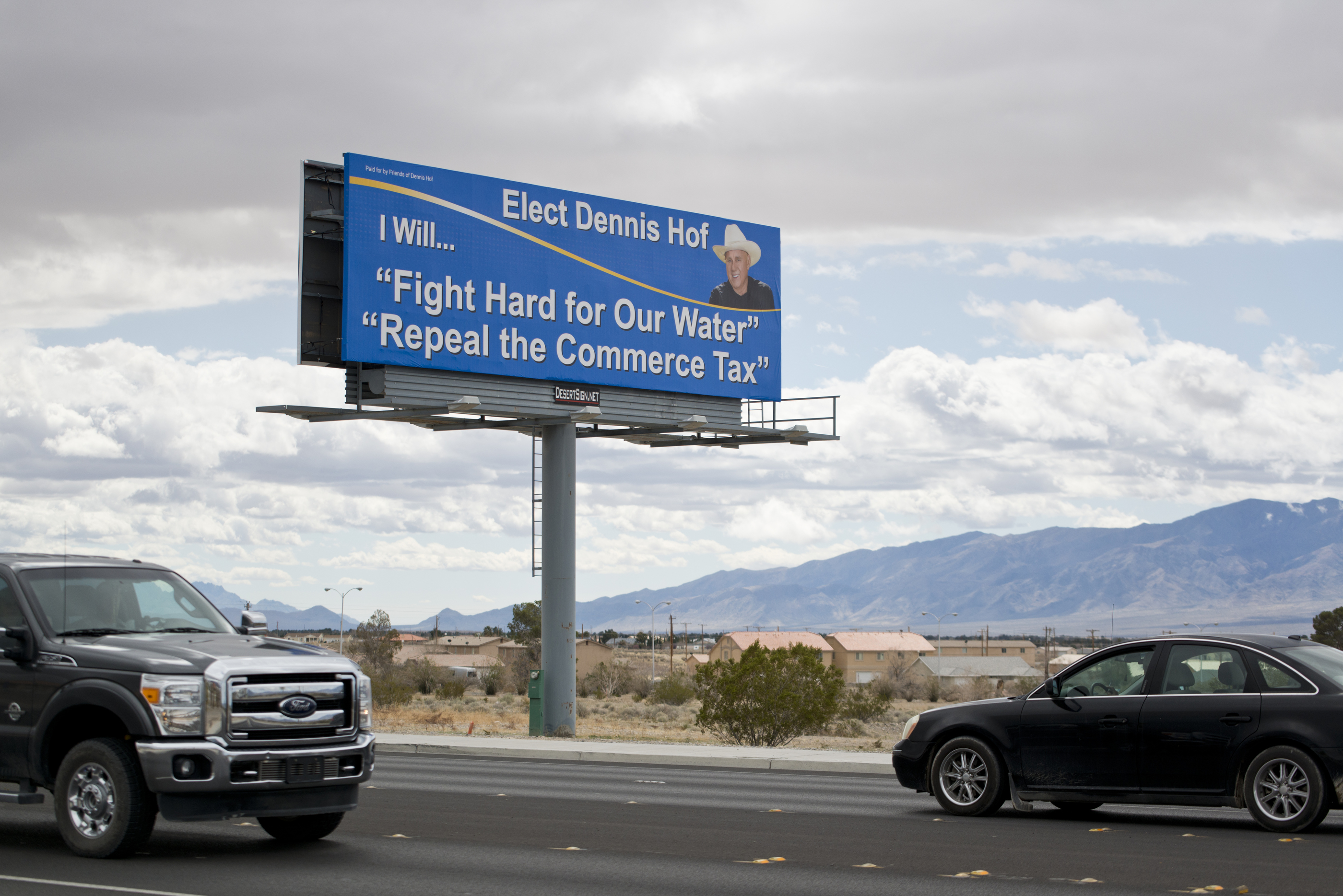 Strained relationships
After his primary victory in June, several prominent Republicans distanced themselves from him. Gov. Brian Sandoval, gubernatorial nominee Adam Laxalt, lieutenant governor nominee Michael Roberson, attorney general nominee Wes Duncan and Sen. Dean Heller all said they wouldn't support Hof's candidacy.
Hof didn't seem to mind the negativity from his Republican peers. Muth had told The Nevada Independent that it could actually benefit Hof during the election.
"I think this is actually going to help Dennis, and it's probably going to hurt those guys more," Muth said in June. (He added that Hof would still support the Republican nominees who conspicuously ditched him.)
Earlier this month, Assembly Republican Leader Jim Wheeler said that he hoped Hof would win his legislative race even though the caucus voted not to endorse the brothel owner after his primary victory in June.
The caucus issued a statement on Tuesday saying it was "saddened" by the news of his death and sending condolences to his family and friends "during this challenging time."
Reached by phone on Tuesday, Oscarson, who lost a bitter campaign to Hof in June, declined to discuss whether he would seek to retain the seat through the appointment process.
"I think any conversation about that is premature," he said, noting that he wanted to be respectful of the loss. "Our thoughts go out to his family and friends."
As for his personal life, Hof's book describes a long list of wives and girlfriends through his life, but also of strained relationships with his mother and immediate family. He wrote that he had two daughters from his first marriage who took money from him decades ago and had never explained their actions or sought forgiveness. As of the writing, they had not reconciled.
"And as I sit here writing this it brings tears to my eyes because my two daughters no longer exist," he wrote.
The brothel owner was not particularly religious. He wrote that his Catholic mother made him attend service each week until one of his friends was molested by a priest and his father, apoplectic, banned him church ever again. Interviewed by Sean Hannity 11 years ago about the morality of being in the sex industry, he betrayed an agnosticism.
"I believe there's something. I'm not a big believer in God at all," he said. "I think there's something."
Updated at 4:45 p.m. with additional details and at 7:10 p.m. with comments from Chuck Muth.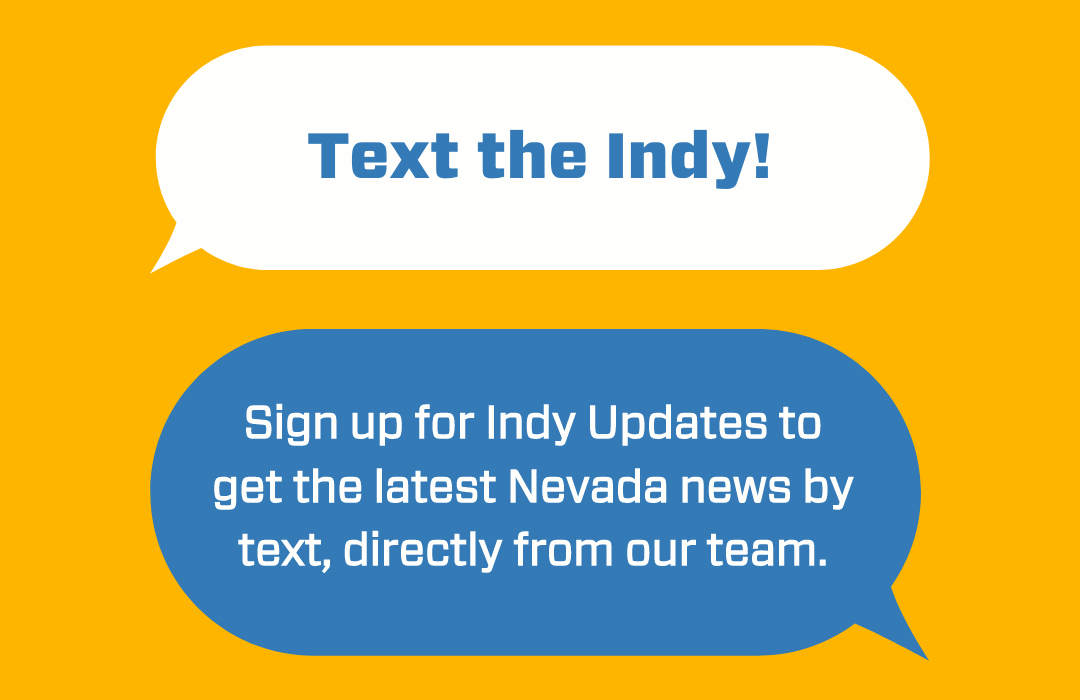 Featured Videos