The Nevada Legislature building as seen in Carson City on Feb. 6, 2017. Photo by David Calvert.
Candidates vie for a dozen competitive seats even as Legislature likely to remain blue
October 21st, 2018 - 2:10am
While the state's high-profile U.S. Senate and gubernatorial races are too close to call heading into the two week early voting period, the battle for control of the Legislature is not.
Even with minimal effort, Democrats are likely to retain majorities in both the Senate and the Assembly simply because of the voter registration advantage their party holds in the seats up for grabs this year. That's why Republicans running for the Legislature this year are being realistic about what their roles will be should they win, talking to voters about how they plan to work across the aisle to accomplish their policy goals or be a check on a Democratic agenda.
Barring an upset, Democrats are likely to control at least 11 seats in the Senate and 22 in the Assembly. If they can secure all three seats up for grabs in the Senate and six of the nine seats in play in the Assembly, Democrats could have a supermajority in both houses that would allow them to override a veto, something that would be all the more important if Republican Attorney General Adam Laxalt is elected governor.
Down-ballot Republicans acknowledge that this numerical reality means their jobs may be more about mitigating what they view as damage Democrats could cause next session than about setting forward any bold policy agendas of their own. Former Assemblyman Jill Dickman, who is trying to win back her old seat from Assemblyman Skip Daly in Washoe County, said that she sees her main responsibility in a Democratic-controlled Legislature as being a "voice of reason."
Others see a path forward for their legislative priorities even if Democrats remain in control. Assemblyman Keith Pickard, who is making a bid for the state Senate this year, anticipates approaching the job the same way he did last session if Democrats retain control, working across the aisle to secure bipartisan support for his legislation.
"I don't care what party they're with. The difference is going to be some people will go in and say, 'I want this no matter what.' I go in and say, 'What's the common ground? What can we agree on?'" Pickard said. "I can continue to argue for the rest of it, but let's get done what we can."
At the same time, Democrats in competitive districts are talking to voters about what they would like to help their party accomplish in the coming legislative session, including education, health care and gun reform. But most are equally as quick as their Republican colleagues to stress their desire to work across the aisle even if their party is in control.
"I just feel like no one has a monopoly on good ideas," said Democrat Julie Pazina, who is running against Pickard. "I'm really really excited about the opportunity to collaborate and see good things come to pass."
The Nevada Independent contacted all of the Republican and Democratic candidates in 12 competitive legislative districts this year to talk to them about why they are running and what they hope to accomplish in the Legislature next year if they are elected. Read below for a snapshot of each race. (The numbers in parentheses are the registration advantage by percentage.)
Senate District 8: Summerlin (Swing – D +1)
Two former assemblywomen are facing off to represent this Summerlin-area district currently represented by Independent Sen. Patricia Farley. Farley was elected as a Republican to the seat but changed her party affiliation to nonpartisan and caucused with the Democrats in 2017.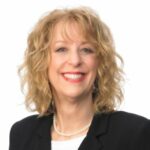 Valerie Weber, a Republican, served three terms in the Assembly representing District 5 until she decided to take a shot at the Clark County Commission in 2008 and ultimately lost. Marilyn Dondero Loop, a Democrat, won the District 5 election in 2008 and served the following three terms until she ran unsuccessfully against Farley for Senate in 2014.
Dondero Loop, who taught in the Clark County School District for 30 years, said she decided to run again because she felt like it was "important to jump back in and be involved" given the state of Nevada's education system. The Democrat said she's concerned about overcrowding in schools, teacher pay and the funding balance between newer and older schools.
"I think the specific piece that I'm looking forward to is updating and the modernization of our funding formula," said Dondero Loop, who is running with the backing of the Nevada State Education Association and the Clark County Education Association. "It's no secret that that formula needs to be brought into the 21st century."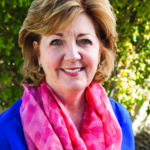 On health care, Dondero Loop noted that she has both a daughter and a grandson with pre-existing conditions and that she's concerned about the possibility that they would be ineligible for insurance should protections for those conditions be eliminated from federal law. She said she also wants to support the UNLV School of Medicine to ensure that Nevada is both training and retaining doctors.
Weber, an adjunct faculty member in the Business Administration Department for the College of Southern Nevada, called her decision to run again "the best decision I've made in this season of my life." Weber expressed concern that schools in her neighborhood have had to let go of teachers because they don't have the funding to keep them on and that some schools are even fundraising to pay for their staff.
"That's just unacceptable," Weber said. "Wouldn't you say that's unacceptable?"
Weber said that she would favor an independent audit of the Clark County School District to see how it is spending its money and re-evaluate the state's K-12 budget from the bottom up. She also wants to help prevent crime by launching an initiative to bring together Las Vegas Metro Police, elected officials, homeowners associations, private security patrols and Facebook groups and introduce a bill to prevent adult children from being kept away from their sick parents.
In mailers, Dondero Loop has criticized Weber as the "queen of mean," pointing to the former Republican assemblywoman's votes against funding for a pediatric diabetes center, establishing a cancer drug donation program and preventing people from carrying guns into child care facilities. Weber has pushed back with mailers of her own calling Dondero Loop "Mean Marilyn," calling the attacks over the cancer and diabetes programs "very unfair" and "very untrue."
Senate District 9: Southwest Las Vegas (Swing – D +8)
Two young, personable women are facing off to represent this Southwest Las Vegas Senate seat that was represented by Republican Becky Harris until she stepped down from the post to become the Gaming Control Board's first-ever female chair earlier this year.
Melanie Scheible, a Democrat, grew up in Reno, attended Stanford University for her undergraduate degree and Columbia University for her law degree and came home to Nevada to work as a Clark County deputy district attorney. Her Republican opponent, Tiffany Jones, grew up in California, got her start professionally as a member of the Culinary Union, worked her way up to assistant pastry chef at the Mirage and now runs her own bakery, Peridot Sweets.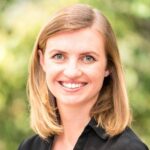 Scheible got her start in politics volunteering on campaigns in high school, including a school board race in Washoe County, and was inspired by her prospective colleagues to run for Senate this year. Jones said she enjoyed meeting both constituents and those involved with the political process in Nevada when she made an unsuccessful bid for the Assembly two years ago and decided to run again this year. (Jones was planning on running for the Assembly until Harris stepped down, and Senate Republican leadership asked her to step into the race.)
If elected, Scheible wants to ensure that money generated from the state's excise tax on marijuana is directed to the state's K-12 education account, protect people with pre-existing conditions and implement what she describes as "smart but effective" gun control policies, including the universal background checks on guns approved by voters in 2016.
"As a prosecutor this is something I deal with literally on a daily basis," Scheible said. "I see that guns are still being bought and sold on the black market … There is simply no excuse for that continuing to go on."
As a prosecutor, Scheible said that she would like to see the Legislature increase its support for drug courts, veterans courts and mental health courts to divert people away from the criminal justice system. She also said she would like to introduce legislation to require that health insurance plans for retired firefighters cover ovarian cancer and breast cancer the same way they cover testicular or prostate cancer.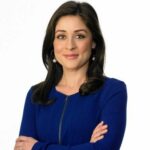 Jones is running on a platform of school safety and wants to provide schools with metal detectors and safety doors, hire additional armed resource officers, work with Metro to offer armed intruder drills for students, ban bump stocks and limit the sales of semi-automatic guns to people 21 and older. As a mother, Jones said that while she is "very supportive" of the Second Amendment and a concealed carry weapon holder she is "very concerned" about school shootings across the country and reports of kids bringing guns to school in Clark County.
"There's just too much of that going on," Jones said.
Despite her foe's moderate-for-a-Republican position on guns, Scheible has accused Jones of "gifting guns to criminals" in her mailers. In the wake of the Las Vegas shooting and school shootings across the country, Jones said she felt strongly about banning bump stocks and increasing the age for semi-automatic weapons to keep them away from 18- and 19-year-olds still in high school. She said that if "we can stop one kid from" committing a school shooting "I think that would be worth it." (In fact, the Republican was downgraded this year after receiving the top rating from the NRA in 2016 despite the fact that she still considers herself pro-Second Amendment.)
Jones described herself as "very conservative" when it comes to raising new taxes and also praised the decision of several Nevada chambers of commerce to offer association health plans to their members to provide additional health-care options to employees of small businesses.
Though Jones herself stressed her desire to remain positive throughout the campaign, a PAC supporting Senate Republicans has sent out mailers trying to suggest that Schieble would have supported a last-minute amendment to a bill requiring Uber and Lyft to wait 15 minutes before picking up passengers that never passed last session. Scheible, who was not present during discussions over the amendment, does not support a 15-minute waiting period for Uber and Lyft.
Both candidates also stand to bring diverse perspectives to the Legislature. If elected, Scheible would add another voice of the LGBT community to the Senate, while it appears Jones, who is half-Filipino, would be the first member of the Asian-American and Pacific Islander community to be elected to the state Senate.
Senate District 20: Henderson (Swing – Even)
Republican Keith Pickard, an assemblyman and lawyer, and Democrat Julie Pazina, a national sales director for a temporary utility contractor for trade shows and conventions, are vying to represent this open Henderson state Senate seat. Republican Michael Roberson, who is running for lieutenant governor, has represented the seat since 2010.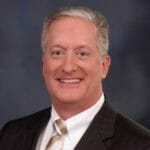 One of the top concerns both candidates said they hear at the door is education. If elected to the Senate, Pickard, a former teacher, said he would like to see the Legislature fix the state's school funding formula, send proceeds from an excise tax on marijuana sales directly to the state's education account, fund education savings accounts and increase accountability with how school districts are spending their money.
"I think we need to do that before we talk about increasing the raw dollars that go to the school district," Pickard said. "I know that's controversial, but if I send my child to the store to by a $5 item with a $10 bill, if the child comes back later with neither the item nor the $10, I'm going to be reluctant to give him $15 the next time."
Like Pickard, Pazina said she would like to see the marijuana excise tax revenue flow to the state's K-12 education account and also would like to see the state boost career and technical training programs for students. She also expressed general concern about the level of funding that public schools are receiving, saying that some of her neighbors have received letters from their local schools asking for help fundraising or else teachers are going to be let go.
"How heartbreaking is that for a child with a beloved teacher to be told, 'Hey if you can't come up with their salary, your child's beloved teacher is being let go'?" Pazina said.
Amid rumbles that the Legislature may take up property taxes next session, Pickard called a proposed constitutional amendment to reset property taxes on sale "reckless" and said that he didn't think it would pass "constitutional muster." Pickard expressed concern that any change to property taxes would mean that new home purchasers are effectively subsidizing longtime homeowners.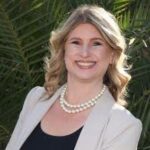 Pazina also said voters have expressed concerns to her that their health insurance might be taken away from them if they have a pre-existing condition. She said she would like to see the Legislature assure Nevadans that those protections for pre-existing conditions won't be taken away while overall increasing the accessibility of health care in the state.
The two candidates have also traded barbs in the race. Pickard has sent out mailers accusing Pazina of being a "far left liberal," while Pickard said Pazina has accused him of allowing insurance companies to deny pre-existing conditions.
For his part, Pickard dismissed the criticism as "patently false," saying that there is no state law that the Legislature could bring to undo the protections for pre-existing conditions under federal law.
For her part, Pazina described herself as a "moderate" and a "collaborator." She said she decided to get into politics because she was tired of the partisanship.
"I believe in bipartisanship, working together, and collaboration," Pazina said. "Anyone I've ever worked with would attest to that."
Pickard describes himself the same way, pointing to the fact that almost all of the bills he sponsored last session also had a Democratic co-sponsor.
"It's not because I sacrificed my moral values," Pickard said. "We looked for things we could agree on."
Assembly District 2: Summerlin (Lean R – +4 R)
Encompassing the western edge of Summerlin, District 2 has long been represented by Republican Assemblyman John Hambrick, who first won the seat in 2008. There is a moderate Republican registration advantage, though over the years he has won races with margins both wide and small. Most recently, in 2016, Hambrick was re-elected by about 8 percentage points.  
He is being challenged by Democrat Jennie Sherwood, who bills herself in campaign materials as "not a politician, but a journeyman electrician." Sherwood said she thought about running in 2020, but when she saw the enthusiasm from Democrats in 2018, she knew she had to jump at the chance.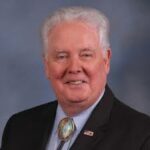 Hambrick, who did not respond to multiple requests for comment, touts himself as "tough on crime," a "job creator," and an "education advocate" on his campaign website. Hambrick served as speaker in 2015 where he, in tandem with other GOP leadership, helped shepherd through a number of Gov. Brian Sandoval's priorities, including the now much-debated Commerce Tax.
Among his top issues on this year's campaign website is the protection of children via the legal system. He touts a 2015 bill that removed the possibility of a life sentence without parole for minors convicted of a crime, as well as the "safe harbor" bill which provided protections for child victims of sex trafficking.
Sherwood's top issue is the economy, especially when it comes to "big companies [paying] their fair share."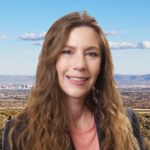 "If you're in Nevada, and you're paying property taxes and you're hiring Nevada employees, then you get our great tax rate. But if you're out of town, just trying to take advantage of our tax breaks, then you can fork over some money for that," she said.
Sherwood added, however, that she would still look to keep rates favorable in an effort to encourage companies to move their operations here.
Hambrick mentions taxes in two ways on his site: first, he pitches himself as a fiscal conservative and notes a bill of his aimed at saving tax dollars on public works projects; second, he touts the passage of the 2015 tax package, saying that he worked across the aisle to make sure small businesses and individuals didn't see their taxes increase, but that the largest companies funded state education and social services programs.
Assembly District 4: Northwest Las Vegas (Swing – Even)
Assemblyman Richard McArthur, a Republican, has represented this Centennial Hills-area district for three legislative sessions, first in 2009 and 2011 and then again in 2017.
In 2012, McArthur opted to run for a state Senate seat, which he lost. Republican firebrand Michele Fiore represented the Assembly district in 2013 and 2015 until she decided to run for Congress and McArthur decided to again run for the seat, defeating Democrat John Piro by 4 percentage points.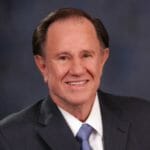 Now, McArthur, a retired FBI special agent, is facing Democrat Connie Munk, a former mental health professional, real estate agent and mortgage loan broker. Munk, a self-described "political junkie," said that she decided to run for the seat after traveling up to Carson City several times during the 2017 legislative session to testify on bills the Nevada Conservation League, NARAL and other organizations and being told that McArthur was "too busy" to meet with her.
"That got me thinking, you know maybe I need to look at this district more and see what's going on," Munk said.
This year, McArthur is campaigning on a platform of no new taxes — "I'd be very hard pressed to increase taxes," he said — reducing government spending, and funding education savings accounts, though he said that he would like to see the program open to everyone and not just families that make below a certain income level. He also said he will vote to protect Second Amendment Rights and oppose sanctuary cities.
If he's re-elected, McArthur would like to re-introduce his bill to make English the official language of Nevada, which means that all government documents would only be provided in English.
"To some, that sounds kind of funny, but it really isn't," McArthur said. "Anyone can speak any language they want, anytime they want, any place they want. But we need a common language so we can all talk to each other."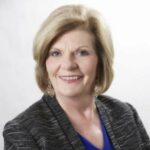 The biggest issue that Munk, a breast cancer survivor and retired addiction counselor, said that she hears at the door is health care. She would like to see the state invest more money into mental health and expand health insurance options, potentially through a Medicaid buy-in program like Sprinklecare proposed last session.
"If you can believe there are over 17 percent in my district that are uninsured, which is about 9,500 people in this district that are not insured," Munk said.
She also wants to invest additional money in Nevada's public education, lower the ratio of mental health professionals to children in schools, and create a category of mental health professionals known as psychosocial rehab workers to focus on integrating patients back into society while monitoring their medication management. As a gun owner for 40 years, she said she would also support legislation to keep guns out of the hands of felons, domestic abusers and the mentally ill.
McArthur said that he always runs like it's going to be a tough race, particularly because voter registration between Republicans and Democrats is essentially even in his district. He also noted that potential for Independent American Robert Lystrup, who has since moved out of the district but whose name will still appear on the ballot, to take away votes in the race even though Lystrup has since endorsed him.
"You never know how things like that are going to affect people," McArthur said.
Munk said that she has knocked more than 21,000 doors including those of Democrats, Republicans, Libertarians, Green Party members and nonpartisans.
"I feel very lucky to have remade myself, whether it was economy issues or health issues due to the breast cancer," Munk said. "I think I bring a big diversity to the Legislature."
Assembly District 21: Henderson (Swing – D +7)
Democrat Ozzie Fumo, a partner at the Pitaro & Fumo law firm, first won this Henderson-area seat in 2016 by about 5 percentage points. He said he's running again because "there's still more to do" in Carson City, noting specifically that he would like to help move more constituent-suggested bills through the Legislature.
His Republican challenger Cherlyn Arrington, a former substitute teacher who ran and lost a primary for the seat in 2010, said the same issues she saw in back then — especially school funding — have only gotten worse.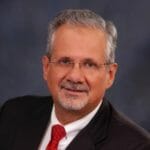 On education, Fumo said he would like to expand on efforts he made during the 2017 legislative session to help teachers move away from "teaching to the test," as well as ensure tax dollars brought in by marijuana sales are put toward increased education funding meant to reduce class sizes and increase teacher pay.
Arrington agreed that teachers need more resources in the classroom but said the funding problems are more an issue of existing funds needing to be reallocated than a need to raise and distribute additional revenue.
On the possibility of increasing taxes, Fumo says the most likely proposal — and one that he supports — would be a tax on businesses that do online sales in Nevada without the presence of a brick-and-mortar location. He also said that, though he owns property himself and would not personally like to see a property tax increase, "something will have to be done." He added that, among all possible new sources of revenue, property taxes are one of the more politically feasible possibilities, especially in comparison to a personal income tax or an increased casino tax, which he said would "never happen."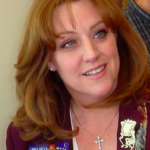 Arrington said she would oppose any attempt to increase taxes, especially property taxes.
When it comes to the state's rising health-care costs, she said it's the fault of third-party administrators "who are jacking up our costs" by tying the hands of doctors when they prescribe care and says she would like to see regulations on what those administrators can and can't do.
For his part, Fumo said he would like to see something similar to the "Sprinklecare" proposal from 2017 — a measure named for Washoe County Assemblyman Mike Sprinkle that was ultimately vetoed by Gov. Brian Sandoval — which would have allowed Nevadans to buy into a state-backed Medicaid-like program.
A moderate advantage in voter registration in Assembly District 21 hasn't amounted to much for Democrats, who have only won elections there by an average of just 1.4 percent since 2012 and even lost the seat during the red wave in 2014.
Assembly District 22: Henderson (Lean R – +6 R)
Republican Melissa Hardy, who owns a Port of Subs franchise, and Democrat Kristee Watson, a stay-at-home parent and former small business owner, are each looking to replace outgoing Assemblyman Keith Pickard, who is running to replace state Sen. Michael Roberson.
The district has long been a Republican mainstay, with an average GOP win of about 30 percent over the last three elections, including wins of over 15 percent in the most competitive races.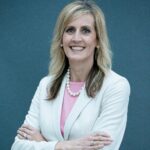 Hardy said that, as a fourth-generation Nevadan and daughter of a longtime state legislator, she has always been politically involved. But she said what finally pushed her to run was being a business owner and wanting to help the state achieve economic growth.
Watson said, as someone who's lived in this area of Henderson for more than twenty years, that she wants to represent "the neighborhood she loves so much" as a young, fresh face in the Legislature.
In terms of legislative priorities, Hardy said she's concerned with "burdensome licensing regulations" on certain small businesses, and would look to ease the licensing process in order to spur small business development.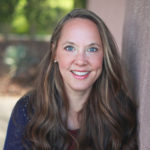 One of Watson's main concerns is the state's health-care system, adding that she'd look to maintain transparency of drug pricing and other health-care costs, as well as address the state's ongoing physician shortage.
On education, Watson has argued class sizes must be addressed first, because overcrowded classrooms — more so than any other issue — is driving educators from the state. Hardy said that, as a Republican, her ultimate goal is still to get the state's education savings account program fully funded, but admits that under a Democratic-dominated legislature, she would settle for funding of only certain aspects of ESAs, such as programs for children with learning disabilities.
Assembly District 29: Henderson (Swing – D +4)
Assemblywoman Lesley Cohen and former Assemblyman Stephen Silberkraus are facing off for the third time in this suburban Henderson district. Cohen, a lawyer, was appointed to the seat in 2012 and represented it until Silberkraus defeated her in the 2014 election; Cohen later won the seat back from Silberkraus in 2016.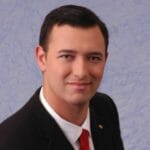 Silberkraus, who declined to talk with The Nevada Independent for this story, told the Las Vegas Review-Journal in February that he decided to run again this year because he was "disappointed" with the current state of the Legislature.
"During my session, we got incredible things done — some of the most sweeping education reform our state has ever seen," Silberkraus told the Review-Journal. "Then you juxtapose that to 2017, and it was shameful. Our kids went from being in the driver seat to being — at best — in the backseat."
Silberkraus lists education, school safety, economic development, health care, seniors and the Second Amendment among his top priorities on his campaign website. He promises to direct revenue generated by an excise tax on marijuana sales to the state's K-12 education account and support stronger mental health and other health care services throughout the state if he is elected this year.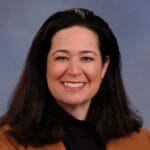 Cohen, who won the seat by less than a percentage point in 2016, said she's running an "aggressive" re-election campaign in a district that swung Republican for president and U.S. Senate but Democrat for the House in 2016. She said that voters at the doors are most concerned at the doors about the affordability of health insurance and ensuring money from the excise tax on marijuana flows to education.
If elected, Cohen plans to introduce legislation to grow the ecotourism industry through requiring that two of the 12 seats on the tourism commission are dedicated to the ecotourism industry and to create a first responders peer support program. She also said she would like to see the Legislature pursue creating a public option for health insurance similar to the legislation proposed last session.
"We're a district of people who do our own thing and we're not following labels," Cohen said. "It's not an easy race. Certainly the numbers don't show that anyone would have an easy race. That's why all we can do is run aggressive campaign."
Assembly District 31: Washoe County (Swing – R +6)
In another legislative rematch, Assemblyman Skip Daly and former Assemblywoman Jill Dickman are also going toe to toe for the third time to represent this slightly Republican leaning district in Washoe County. Daly, a Democrat, represented the district for two terms until Dickman, a Republican, unseated him during the red wave of 2014, winning the race by 10.6 percentage points. Daly won the seat back by a narrow 36 votes, or 0.1 percentage points, in 2016 as Democrats swept the ticket statewide and took control of both Houses of the Legislature.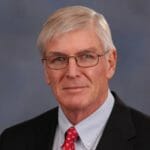 In interviews with The Independent, both candidates separately said the most significant concern they hear from voters is over the rising costs of housing in Northern Nevada. Jobs and unemployment used to be the biggest issues at the door over the last few cycles after the recession, Daly said, but now people are concerned with low-income housing and affordable housing. Dickman said that people are "thrilled" with the state of the economy but are struggling to afford the "outrageous" housing costs.
The candidates said they don't see much of each other on the campaign trail but expressed dismay over the negative mailers being sent out against them. In his mailers, Daly has attacked Dickman for voting for an increase in room taxes to pay for the Raiders stadium in Las Vegas and opposing the Commerce Tax in 2015. The Assembly GOP-affiliated Red Zone PAC has sent out mailers portraying Daly, who spent 18 years as a journeyman laborer before becoming business manager for the Laborers Local 169, as a union puppet, Daly said.
If re-elected, Daly hopes to look at housing solutions for Northern Nevada, including how the state and federal government can incentivize the construction of affordable housing while reducing the stigma of such housing. He also wants to look at cost of living adjustments to survivor benefit payments through workman's compensation, ensure that revenue from marijuana taxes approved last session officially flow to education and examine the state's current property tax formula, which he says has "severe limitations" that "hurt local governments."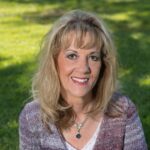 Dickman said she seriously considered not running again this year but ultimately decided to out of frustration with what she described as an "anti-business, anti-freedom, anti-law and order" session last year. Specifically, Dickman, who started a manufacturing business with her husband in Sparks in 1999, opposed Democratic-backed efforts to raise the minimum wage, institute mandatory paid sick leave and roll back changes to construction defect laws passed during the 2015 legislative session.
If she's elected, Dickman said she would like to focus on career and technical education, promoting school choice and reforming the state's occupational licensing system.
Dickman said that she would be a "voice of reason and common sense and ask the tough questions" in what is likely to be a Democratic-controlled Legislature, while Daly said that he would have a hand in making sure that the Legislature is headed in the "right direction."
Assembly District 35: Southwest Las Vegas (Lean D – +7 D)
Republican David Schoen, a paralegal, and Democrat Michelle Gorelow, a vice president at the nonprofit Positively Kids, are each looking to replace outgoing Democrat Justin Watkins, who won the seat for the first time in 2016 by nearly 9 percentage points.
District 35 lies on the outskirts of the Las Vegas valley, encompassing much of the Mountain's Edge neighborhood. Even with a moderately sized Democratic registration advantage, the district has swung between Republican and Democratic control, and Democrats have only seen an average partisan advantage of about 2 points over the last three election cycles.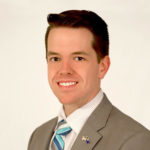 Schoen said the race for him is about local issues, improving road access to Mountain's Edge and getting badly needed services — especially gas stations and grocery stores — to set up shop in his district.
Gorelow said her focus is on health care, especially for women and children. She says she sees a role for the state in not only keeping health care costs low, but increasing the availability of health care generally. She says that without addressing the state's doctor shortage, Nevada families will continue to have to look out-of-state for their health care needs.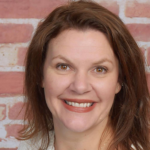 On taxes, Gorelow said she first wants to see money already approved for education spending actually be directed for that purpose, specifically in regards to marijuana excise taxes and the Clark County room tax. She said schools that were planned for Mountain's Edge but never built, including a middle school and a high school, need to be funded in order to alleviate overcrowding in the schools near and inside the district.
Schoen, on the other hand, said he was "cognizant" of the political situation for the 2019 session and that even though he is against raising taxes — especially property taxes — that he would like to have a "seat at the table" when the Legislature inevitably begins deliberating over taxes, new or otherwise.
"I think we need to fix the hole in the bottom of the bucket before we consider putting anymore water in," he said, adding that he would work to knock down proposed tax amounts if he were part of those budget negotiations.
A third candidate, independent Daniel Hofstein, is also running for the seat. Hofstein, who has spent nearly $100,000 on his bid so far,  is campaigning on a platform of working with both parties.
"Collaboration is necessary if we wish to cease the division that's grown so much these past few years, and I am asking you to make working together a priority," he said on his campaign website.
Assembly District 37: Summerlin (Swing – Even)
Republican incumbent Jim Marchant, a semi-retired business owner, is running to retain the Summerlin-area seat he won for the first time in 2016, defeating Democrat Sean Lyttle by about 5 points.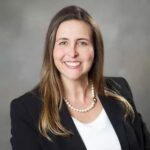 He is being challenged by Democrat Shea Backus, a lawyer with the law firm Backus, Carranza and Burden, who said she was inspired by former Nevada First Lady Bonnie Bryan and spurred to action by a host of issues facing the state.
Marchant said he's running for re-election because he "wants to have a positive impact" on his district while still representing his core conservative values, including reduced spending, fewer taxes and smaller government.
Both candidates said they will look to increase the quality of Nevada schools, though they differ on just what the problem is. Backus said she would seek to redirect marijuana tax dollars directly toward education in an effort to increase per-pupil spending, while Marchant said per-pupil spending is not the issue, instead pointing to accountability for expensive — but, he said, poorly performing — state programs as a fix.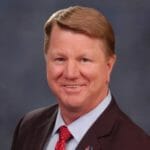 On taxes, Marchant has flatly rejected any possible increases to state property taxes, and said he opposes any adjustment to the $4 million revenue threshold under which large businesses are taxed by the Commerce Tax. He said the state should avoid efforts to use taxes to increase revenue generally and, among other proposals, is working with Rep. Mark Amodei to turn the mothballed Yucca Mountain facility into a revenue-generating refinery for high-level nuclear waste.
"(Yucca Mountain's) coming, we can't do anything about it," he said, noting a House vote overwhelmingly in favor of kickstarting the nuclear waste storage project. "So, I said (to Amodei) 'Why don't we do this: Work a deal with Congress and get something for Nevadans.'"
Backus said she is concerned a property tax increase might negatively affect her constituents, noting many who live in Sun City Summerlin are retired and living on a fixed income. "The reality is that home prices are going up again," she said, adding that those rebounding home prices and a strong housing market have made it difficult to justify any change to current property tax caps.
She also said health care has become a personal issue for her, especially since her mother was diagnosed with a rare blood platelet disorder. She said she would like to work with insurance companies and drug makers to keep costs from rising and supports a public health insurance option that individuals could buy into.
Though this district is split evenly among registered Democrats and Republicans, it has trended toward GOP contenders over the last several election cycles, and Republicans have won by about a 10-point margin on average.
Assembly District 41: Silverado Ranch/Henderson (Lean D – +8 D)
District 41, which includes much of the southern edge of Las Vegas and the westernmost parts of Henderson, has flipped back and forth between Democrats and Republicans since 2012, often with comfortable margins. The current representative, Democratic Assemblywoman Sandra Jauregui, was elected in 2016 by a little more than 6 percentage points.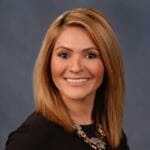 Jauregui said she's running for re-election because she's always considered herself a public servant and, as the daughter of immigrants who was able to get a quality education, wants to make sure that every Nevadan has the same opportunity she had.
Her Republican opponent, Paris Wade, did not respond to multiple requests for an interview but said in his campaign literature that he wants to "make Nevada an amazing place to live work and raise a family." Wade was one of the founders of the website Liberty Writers News, which was found to have written false, misleading or sensationalized stories during the 2016 election and was eventually shut down by Facebook during a crackdown on fake news websites.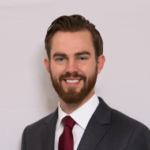 In his campaign bio, Wade said the site was targeted for "relaying news to the public from an independent perspective," though stories he wrote for the site under the pen name "Paris Swade" include characterizations such as "Hillary Clinton is a treasonous liar" and a pitch to readers to "[write] a prayer for Donald Trump" before sharing the article with their friends.
On education, Jauregui said the teacher pay rate is the first problem that needs to be solved, adding that "we don't have a problem here in Nevada attracting teachers, I think we have a problem retaining teachers." She said that even if there is investment in more new schools and smaller classroom sizes, it won't matter if there aren't enough teachers to fill those extra classrooms.
On his website, Wade said education funding that has already been approved via the marijuana excise tax and Clark County room tax must be put back toward Nevada schools, especially for the purposes of hiring new teachers and increasing school security.
Jauregui also said she would like to see marijuana money funneled directly toward education and said the industry itself would even be open to an increase on the state's excise tax. On a possible property tax bump, she said the legislature should "absolutely" consider it, particularly because those taxes fund not only education, but also public services.
Wade's website only mentions taxes insofar as existing taxes on marijuana and Clark County hotel rooms and their relation to education, but he does list healthcare, a shortage of skilled laborers and veterans — in addition to education — as his main campaign priorities.
Updated 10-21-18 at 3:46 p.m. to include information about independent candidate Daniel Hofstein's campaign.
Comment Policy (updated 10/4/19): Please keep your comments civil. We reserve the right to delete comments or ban users who engage in personal attacks, use an excess of profanity, make verifiably false statements or are otherwise nasty.
get our morning newsletter, The Daily Indy
INDYMATTERS PODCAST
CAFECITO CON LUZ Y MICHELLE
@TheNVIndy ON TWITTER