Feds: Atkinson should serve almost three years in prison, pay a quarter million in fines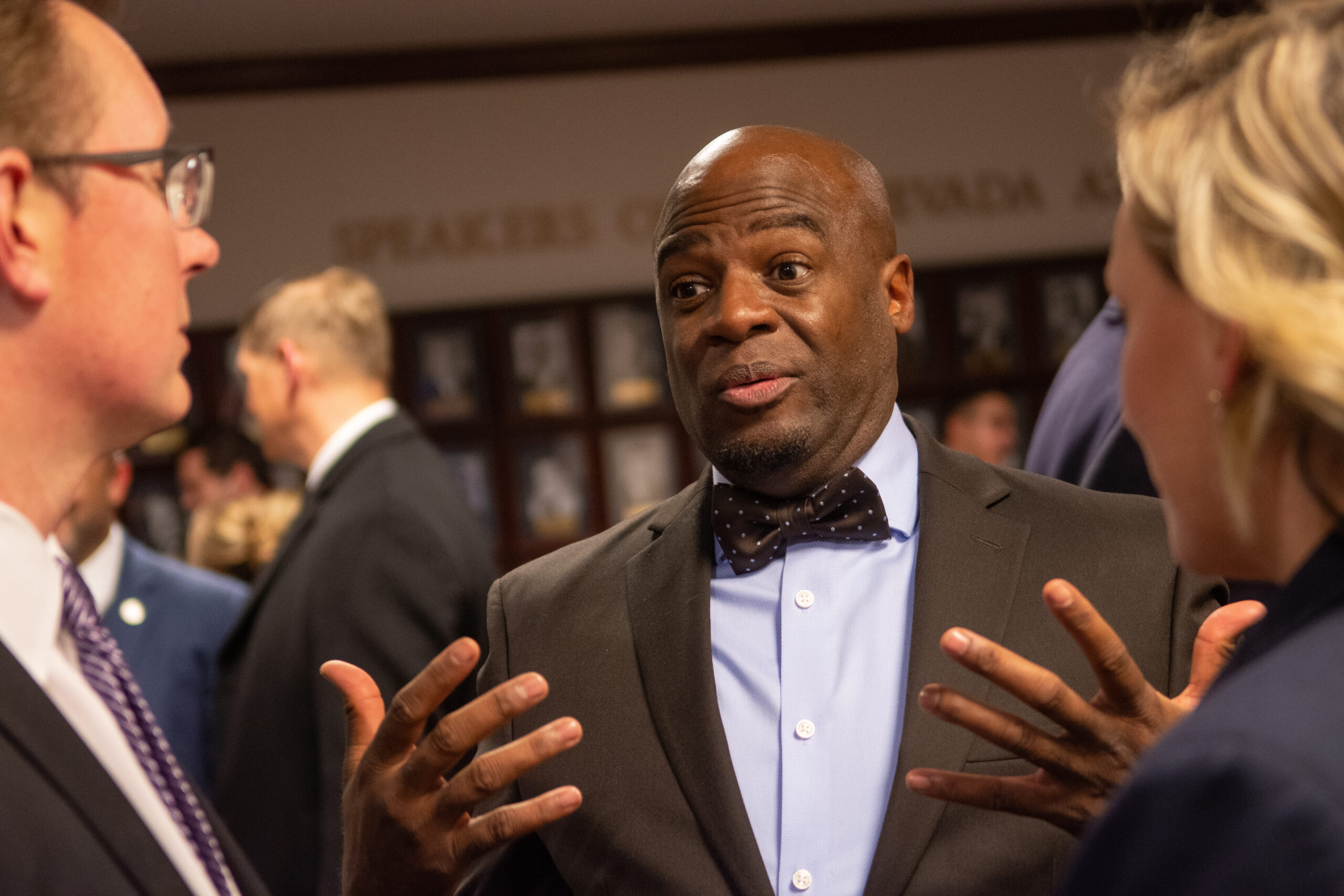 Prosecutors are recommending 33 months in prison and $249,900 in fines or restitution for former Democratic state Senate Majority Leader Kelvin Atkinson, who pleaded guilty in Las Vegas federal court on Monday to one count of wire fraud.
The plea agreement Atkinson reached indicates he siphoned nearly half a million dollars from his campaign account, misleading his donors about the purpose of their contributions in the process, and used $75,000 of campaign funds to help open a downtown bar, The Urban Lounge.
A sentencing hearing has been set for July 11.
"From at least as early as January 1, 2010, to on or about December 31, 2017, Atkinson devised and intended to devise a scheme and artifice to defraud and for obtaining money and property by means of materially false and fraudulent pretenses, representations, and promises, and material omissions," the plea agreement says.
According to the agreement, between 2010 and 2017, Atkinson deposited $1,206,166 in his campaign account while reporting $1,113,066 on his disclosures. At the same time, he withdrew $1,218,212 from account while reporting $764,268 — a difference of $453,944.
The filing says that the exact amount of money involved in the fraud is "presently indiscernible," but that Atkinson admits to spending at least $249,900 on activities that were not for legitimate campaign purposes.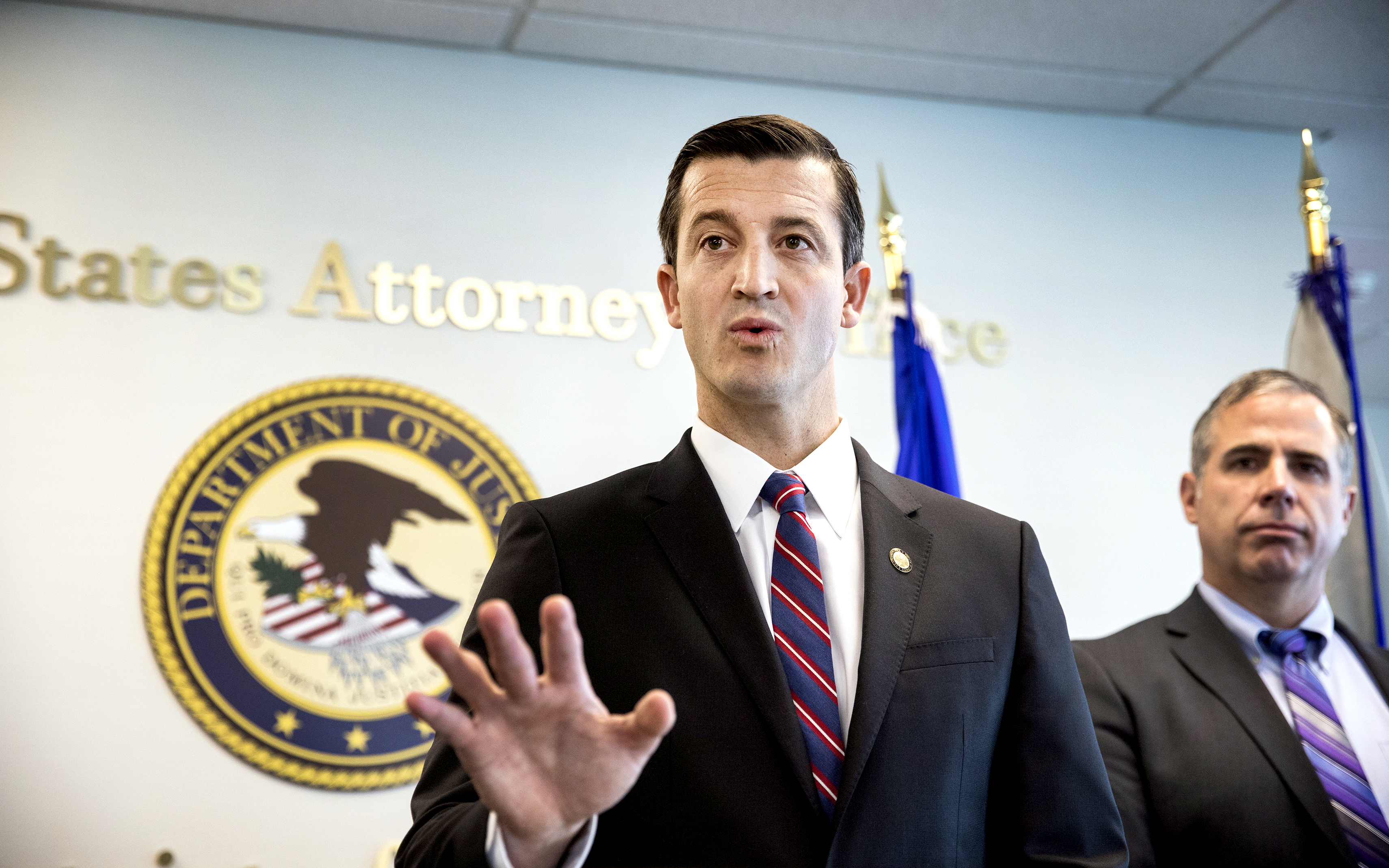 The agreement adds that "at least $100,000 (was used) to pay personal credit cards for personal expenses, at least $75,000 to open and operate a Las Vegas night club, $20,000 to lease a 2018 Jaguar automobile, and approximately $8,600 to repay a personal loan."
"The objective of the scheme and artifice was for Atkinson to falsely and fraudulently induce donors to contribute to his campaign by claiming that he would use the donations for lawful campaign purposes, knowing that he would use donations for his own personal use," the document says. "Atkinson knew it was a violation of state law to use campaign funds for personal use."
Prosecutors also told the judge Monday that, in the event the government cannot identify donors to whom restitution should be paid, Atkinson will instead receive a fine of the same amount, $249,900.
He was charged with federal wire fraud because he paid a consultant to help him open his lounge using PayPal, which constitutes interstate commerce, according to the plea agreement. He also partially paid the lease for his Jaguar with American Express cards, which he then reimbursed with campaign funds, the filing said.
Federal misappropriation of campaign funds is both a state and federal crime and carries a maximum sentence of up to 20 years.
At a news conference Monday, U.S. Attorney for the District of Nevada Nicholas Trutanich praised the work of federal investigators, but said the investigation into Atkinson was "unrelated and independent" to a similar case involving former Las Vegas City Councilman Ricki Barlow.
"Public service is a public trust. And when federal law enforcement learn of potential violations of that trust, justice requires us to do our level best to conduct a fair and dispassionate inquiry into the facts," he said.
The investigation into Atkinson's finances began "a couple of years ago" after the Nevada Secretary of State's Office forwarded their suspicions to the FBI. Trutanich said the investigation culminated with the execution of a search warrant "at at least one location" in late January of this year.
The Monday court hearing comes less than a week after Atkinson tearfully resigned the top post in the state Senate and admitted to his colleagues that he had misused campaign funds for personal use.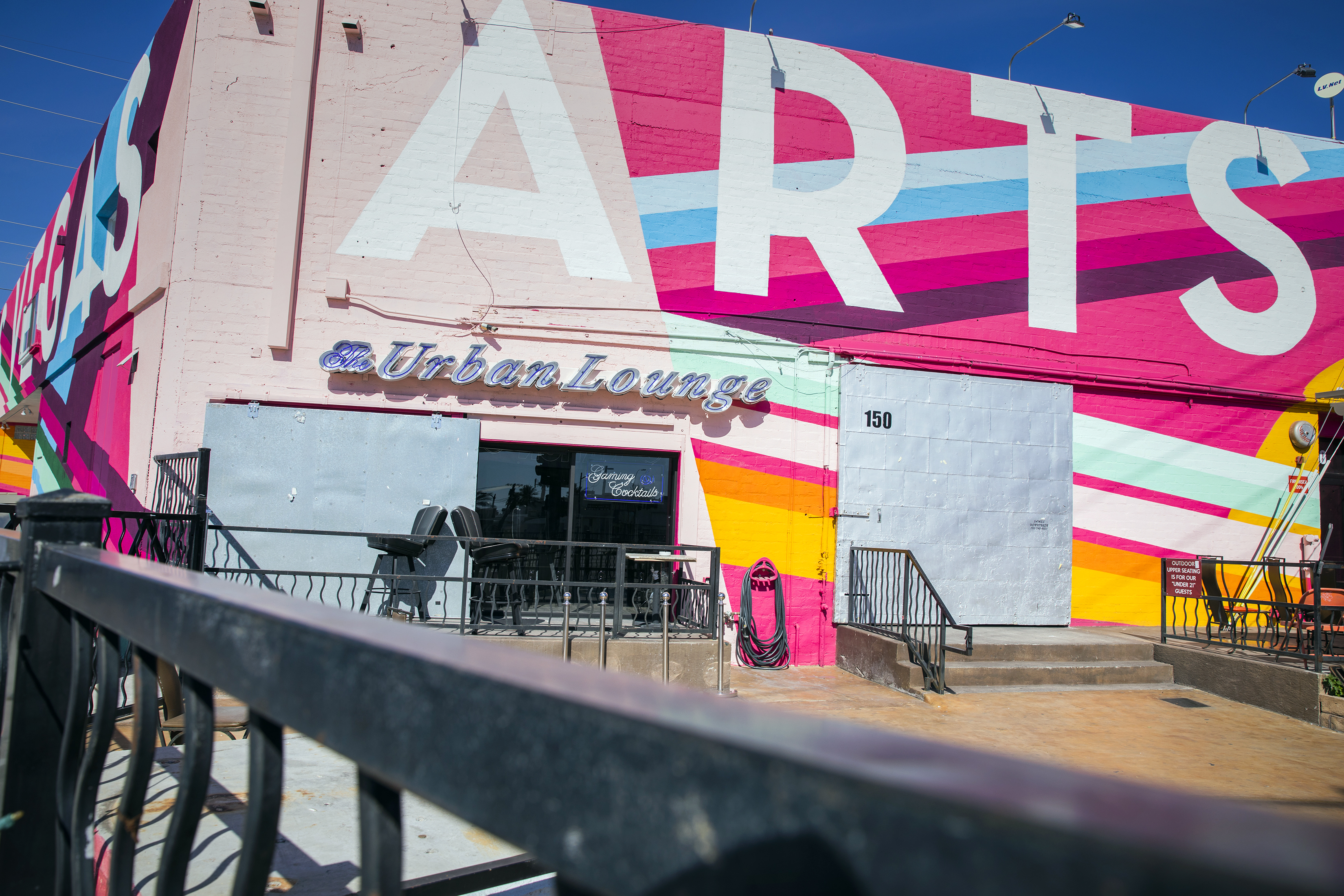 In an emotional speech last Tuesday, Atkinson said he was taking "full responsibility" for his actions and that he would be pleading guilty to federal charges of misappropriation of campaign funds for personal use.
"I hope to have the opportunity to prove someday that this is not who I am, just something I did wrong," he said. "I just pray that someday I will have the opportunity to contribute to my community once again in a meaningful way."
Atkinson was a longtime Nevada legislator who was first elected to the Assembly in 2002 and joined the Senate in 2012. A former management analyst for Clark County and more recently the owner of a downtown Las Vegas bar, he was also the state's third African-American and first openly gay Senate majority leader.
His fellow senators quickly installed Democratic Sen. Nicole Cannizzaro, a Clark County prosecutor who is beginning her second session in the Legislature, as the new Senate majority leader. She said she wasn't aware of the federal investigation involving Atkinson until hours before the news became public.
She declined additional comment on Monday after Atkinson entered guilty pleas.
Clark County commissioners will be appointing a replacement to the Senate seat, which represents portions of North Las Vegas and includes Las Vegas' Historic West Side. Applications are due Monday, and two people have already told The Nevada Independent they are applying: Democratic Assemblywoman Dina Neal and Stephen Munford, the son of longtime former Assembly member Harvey Munford.
Until a replacement is appointed, Atkinson's resignation leaves Democrats with a 12-8 advantage in the state Senate, two votes shy of a supermajority needed to pass any tax increases. The overwhelmingly Democratic Senate district will be on the ballot in 2020.
3/11/19 @ 10:13 a.m. — This story was corrected to reflect that prosecutors are recommending 33 months in prison and $249,900 in fines or restitution — not $249,000 as was stated in the initial version of this story.
3/11/19 @ 10:25 a.m. — This story was updated to reflect further details of the plea agreement.
3/11/[email protected]:10 a.m. — This story was updated to include the date of Atkinson's sentencing hearing,  comments from U.S. Attorney for the District of Nevada Nicholas Trutanich and the plea agreement. 
3/11/[email protected]:00 p.m. — This story was updated to include details of the timeline of the investigation into Atkinson's campaign finances. 
Kelvin Atkinson Plea Agreement by Michelle Rindels on Scribd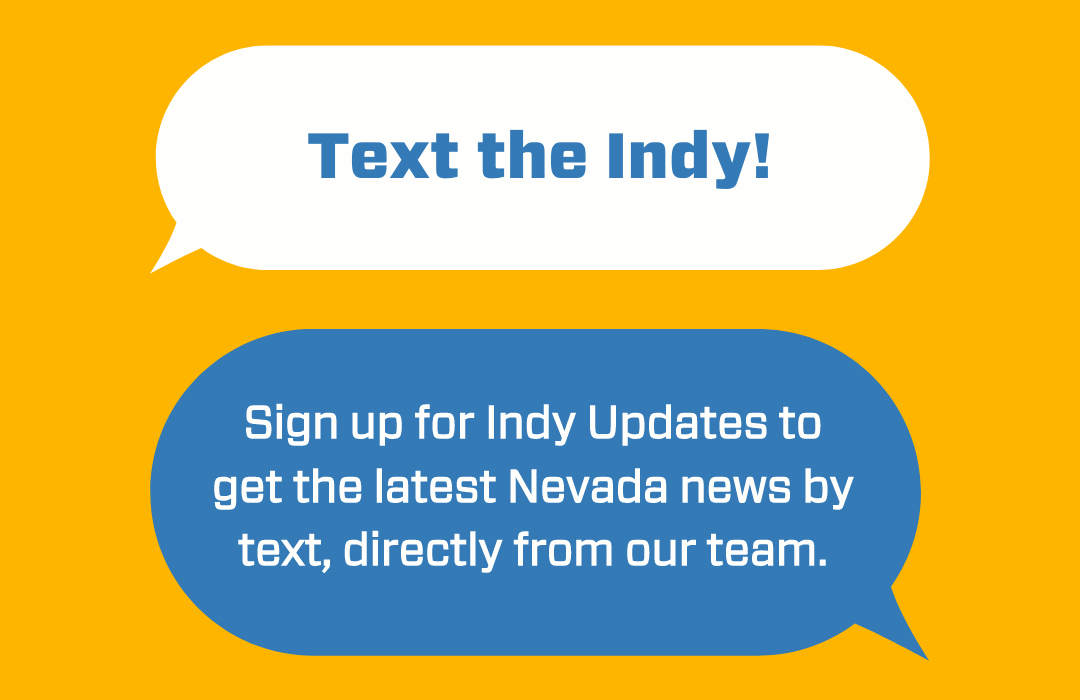 Featured Videos
Comment Policy (updated 4/20/2021): Please keep your comments civil. We reserve the right to delete comments or ban users who engage in personal attacks, use an excess of profanity, make verifiably false statements or are otherwise nasty. Comments that contain links must be approved by admin.